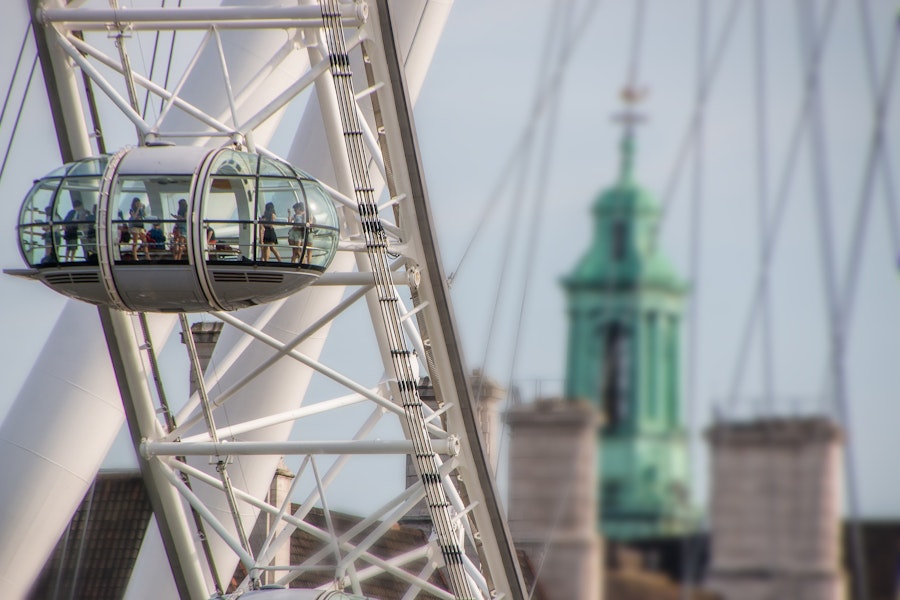 London Eye History - All You Need To Know
London Eye History Under A Minute
The London Eye was built by a husband-wife duo - Julia Barfield and David Marks - who ran the Marks Barfield Architects. In 1993, the concept of this giant Ferris Wheel originated as a submission to a contest by The Sunday Times and Great Britain's Architecture Foundation, to mark the beginning of the new millennium. 
Though the competition was redundant with no winners declared, the couple decided to construct their masterpiece with the bulk of the funding that came in from British Airways. 
In 1998 the construction of the wheel began with an aim to launch the wheel on New Years' Eve of 1999. 17,000 professionals worked hard to turn this dream into a reality and as planned, the Millennium Wheel as it was initially known was inaugurated by president Tony Blair on 31st December 1999. The Wheel was designed to constitute 32 ovoid capsules representative of the 32 boroughs of London. 
Initially, the landmark received criticism; deemed as inappropriate for the site it stood on. Despite the backlash and skirmishes, the landmark has stood its ground and continues to amaze millions. 
When first opened, the London Eye was the tallest Ferris wheel in the world. Today, it still remains Europe's tallest Ferris wheel. It was the highest viewing point in London until the 804-feet observation deck on the 72nd floor of The Shard opened in 2013.
7 London Eye Facts You Probably Didn't Know
A public favorite, the London Eye has a magnificent story. Discover some lesser-known facts about this landmark before you hop aboard the ride.
The capsules don't contain the number 13 to prevent bad luck. The capsules go from 1 to 12 and then from 14 to 33.
800 passengers can ride the wheel at a time. 
The London Eye is a celebrity favorite. Hollywood stars like Matt Damon, Kate Moss, have visited the wheel more than once. 
The London Eye has won more than 40 awards for its contribution to London tourism and architecture. 
The London Eye was threatened to be evicted by the South Bank Centre when they raised the rent by 1500% in May 2005. 
Magician David Blaine has climbed atop one of the capsules and remained put for the duration of an entire ride (30 minutes). 
To celebrate the 60th coronation anniversary of Queen Elizabeth II, one capsule was named Coronation Capsule.
London Eye Tickets