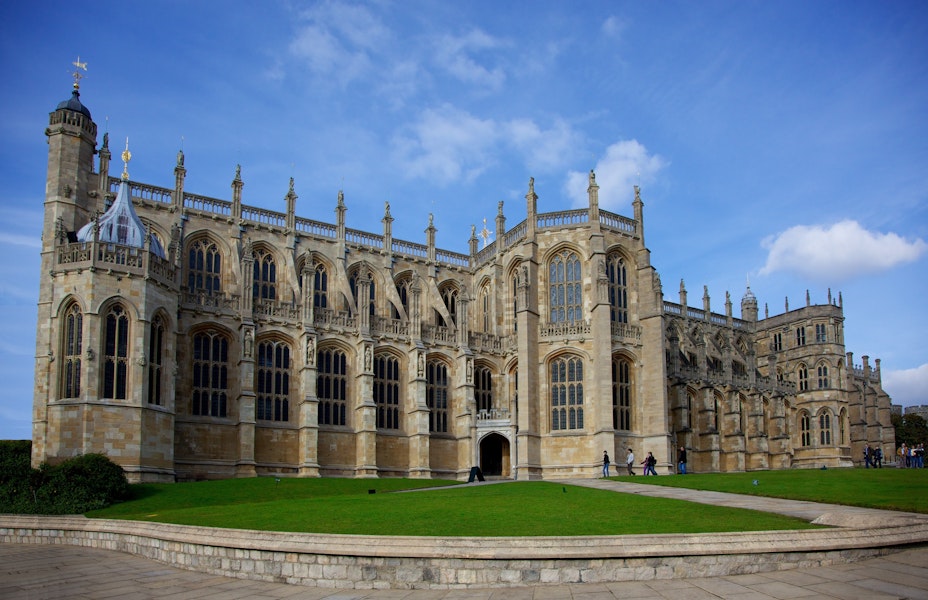 Plan Your London to Windsor Castle Day Trip
Windsor Castle is the oldest occupied castle in the world with a rich history, and the weekend residence of the Queen. The town of Windsor is just an hour away from London, making it perfect a London to Windsor Castle day trip and discover this stunning monument to British history. It is also one of the most visited castles in England, meaning that you need to ensure you plan well, keeping in mind the best time to visit Windsor Castle.
Read on to know more about Windsor Castle directions and how to get there.
Knowledge Graph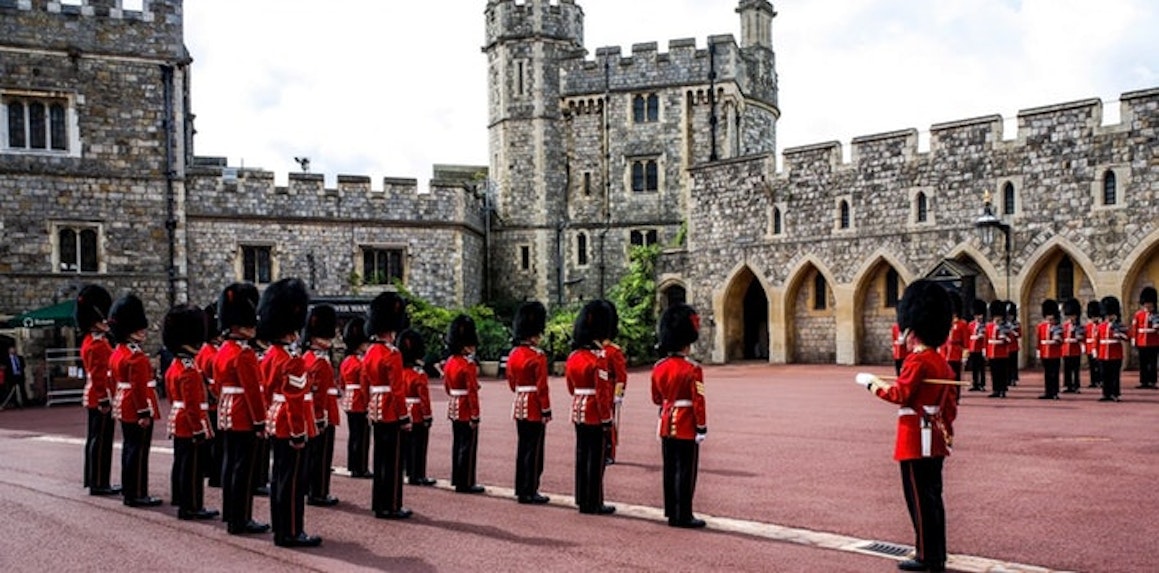 Constructed in: 11th century by William the Conqueror. 
Owned by: The Crown (Currently, Queen Elizabeth II).
Timings: 10 AM - 5:15 PM, Thursday to Monday. Closed on Tuesday and Wednesday.
Location: Windsor, Berkshire, SL4 1NJ.
Things to do in Windsor.
What to see: State Apartments, St. George's Chapel, and Changing of the Guard.
Comprehensive list of what to see at Windsor Castle.
Distance from London: 40 kilometers.
Number of visitors per year: 1.65 million as of 2018/19.
Windsor Castle Facts
Windsor Castle Directions
Windsor Castle is located at Windsor, Berkshire, SL4 1NJ.
Getting from London to Windsor Castle
Via Bus
The 701 and 702 buses ply from the Greenline Train Station in Victoria, London to Windsor. It is cheaper to purchase round-trip tickets, which start at £15. The journey takes 1 hour and 10 minutes.
Via Car
Windsor Castle is located in Berkshire county, around 40km out of London. While making the journey to the castle via car seems like a good plan, keep in mind that there are no car parking facilities at the royal residence.
The closest parking facilities to Windsor Castle are in Windsor town center, which has multi-story and open-air car parks plus a 74-space coach park. The journey should take you about an hour.
Via Train
The closest stops to the Castle are Windsor & Eton Central or Windsor & Eton Riverside. You can estimate time and cost while booking your tickets online at the National Rail's website. Your travel time would be under an hour.
Via Organised Tours
Based on the chosen tours, visitors can avail private coaches from London to Windsor Castle as part of the tour tickets.
Windsor Castle Visitor Tips
The Changing of the Guard usually happens at 11 AM on Tuesday, Thursday, and Saturday. If you are keen to avoid large crowds but still want to watch the Changing of the Guards, you can do so from the Guildhall. Although the actual ceremony is not visible, you can see the guards walk to and from the monument.
If you would like to, you can attend services at St. George's Chapel. You can find the timings of the services on the chapel's official website.
All areas are accessible to disabled visitors. Guide dogs are permitted, and water is available for them on request. There is ramp/level access wherever needed, and toilets for disabled visitors are available. There is also an accessible lift to State Apartments and Semi-State Rooms.
Some rooms, where maintaining social distancing is difficult, will be closed, such as Queen Mary's Dolls' House.
The castle is atop a steep hill, so ensure you wear comfortable shoes to walk around in.
To maintain physical distancing, only contactless payment will be done the venue.
Visitors cannot take photographs within the castle of St. George's Chapel, but can take photographs outside the Castle buildings.
Driving to Windsor and finding parking can be quite a hassle, so taking the train is the best option to get to the castle for most visitors. There are two stops within walking distance of the Windsor Castle, and the journey takes between 30 - 60 minutes from London.
Visiting the castle 90 minutes before closing time can ensure you miss most tourists and families, allowing for peaceful exploration without the hustle and bustle of a crowd.
Several areas of Windsor Castle don't allow visitors to eat and drink, so fill up before your visit. You can do so at many of the restaurants, cafes, and pubs in Windsor town.
Windsor Castle is still used by the royal family to host guests and events. On such days, the castle is likely to remain closed to visitors or give them limited access.
Getting to Windsor Castle: FAQs
Are group visits allowed?
Yes, group visits are allowed in Windsor Castle. Please note that guests must have masks on at all times and adhere to social distancing norms.
What's the fastest way to get from London to Windsor?
The fastest way to get from London to Windsor is to take the train. The journey will take you between 45 minutes to one hour.
Is there a direct train from London to Windsor?
Yes, there are direct services from London to Windsor that do not require you to change trains. You can catch a direct train from either London Waterloo or London Paddington.
What's the cheapest way to get from Windsor to London?
The cheapest way to get from London to Windsor, or vice versa, is to take a coach, with prices starting at £6.50.
Is there parking available near Windsor Castle?
Yes, parking is available close to Windsor Castle, but can be expensive at times. Edward VII car park is one that operates 24/7, and has open spaces. It is a bit of a walk to the castle from there, but the road is pleasant, so it should be fine.