Contents
Situated less than 10 miles away from London, Windsor faces the south bank of River Thames, opposite Eton. Though it stands out for its modern layout, Windsor is primarily known for being a market town with a rich history. The town has become a popular day trip destination from London, especially since Windsor Castle was made open to visitors. There is a lot to explore if you're visiting the city for the first time. Many attractions give visitors a glimpse into the history of the town in the present day, such as St. George's Chapel, State Apartments, Savill Garden, and others.
Things to Do in Windsor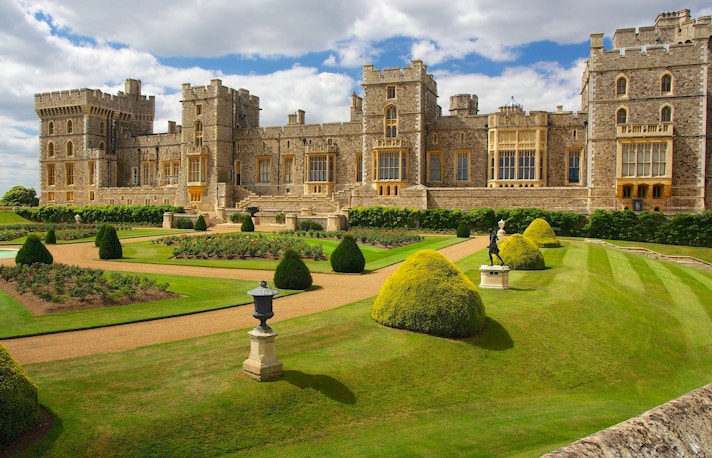 Windsor Castle
Windsor Castle was built under the orders of William the Conqueror in the 11th century to hold strategic importance around London's Western bank, but it was during the reign of Henry II, that the stone castle we see today began to take its shape. Since then, it has housed 39 monarchs for the over 900 years.
On 20 November 1992, a fire broke out in the castle destroying 115 rooms, including the nine State Rooms. After burning for 15 hours straight, the fire was finally extinguished the following day. Five years later, Windsor Castle was restored to its original state and presently stands as being the oldest and largest occupied castle in the world, welcoming hundreds of visitors every day.
Windsor Castle Facts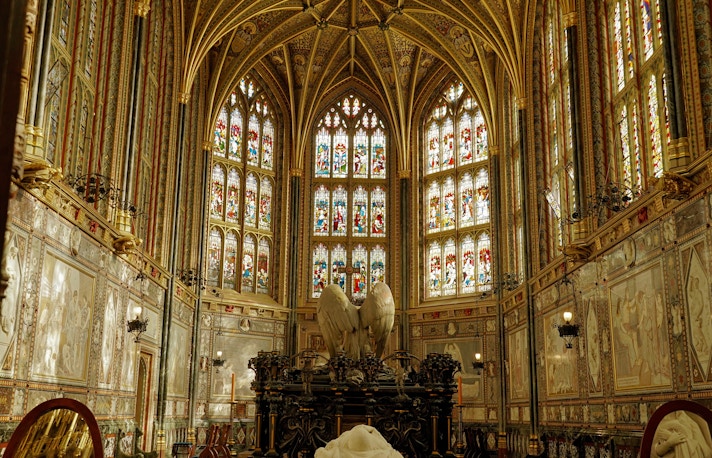 St. George's Chapel
Founded by King Edward III, St. George's Chapel was built in the 14th century within the Windsor Castle premises. The chapel was originally constructed as the spiritual home for a group of knights known as the Order of the Garter, which continues to exist 700 years later as the highest order of chivalry in the United Kingdom. 
St. George's Chapel is one of England's finest examples of Perpendicular Gothic architecture. It has witnessed many royal services, including weddings and burials, making it an important landmark. It recently came into the spotlight as the wedding venue of Prince Harry and Meghan Markle.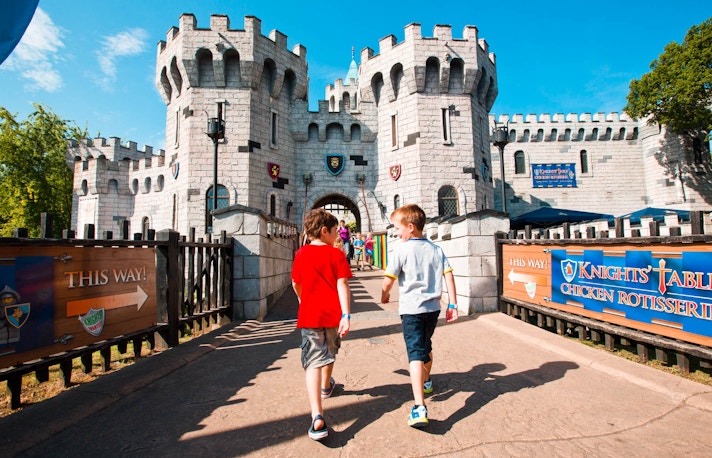 Legoland Windsor
Legoland Windsor Resort was initially Windsor Safari Park between 1969-1992. The resort, which is also known as Legoland Windsor, opened on 17 March 1996. It revolves around Lego building blocks and consists of 12 theme parks, incorporating various attractions, restaurants and shops. These include - The Beginning, Imagination Center, DUPLO Valley, Miniland, Adventure Land, and LEGO City, among many others, which will go on to deliver a one-of-a-kind experience.
Since 2019, Legoland Windsor has welcomed over 2.43 million visitors, making it the most visited theme park in the UK, right after Alton Towers.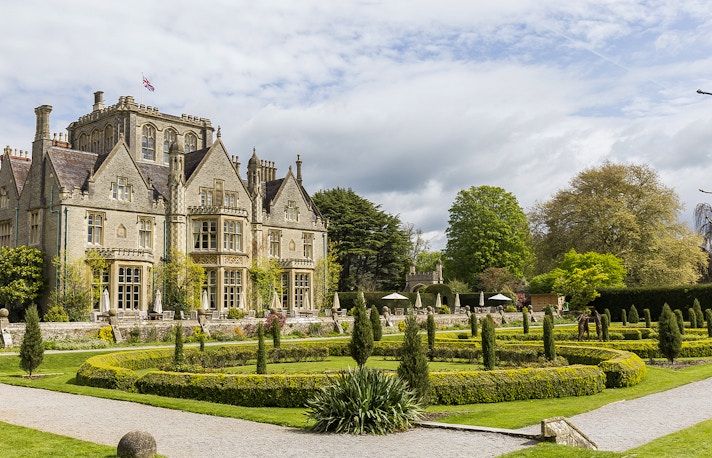 Frogmore House
Frogmore House is an English country house built in the 17th century under the Crown Estate. It is located within the Frogmore Estate which is situated within the grounds of Home Park, Windsor. Positioned half a mile away from Windsor Castle, the estate was occasionally occupied by Queen Charlotte, followed by Queen Victoria's mother.
Though it served as a retreat space until the early 20th century, the house has remained empty since 1872. Despite it being largely unoccupied today, the house is often used for entertainment purposes by the Royal Family. In May 2018, after Prince Harry and Meghan Markle tied the knot, their evening reception was held at the Frogmore House.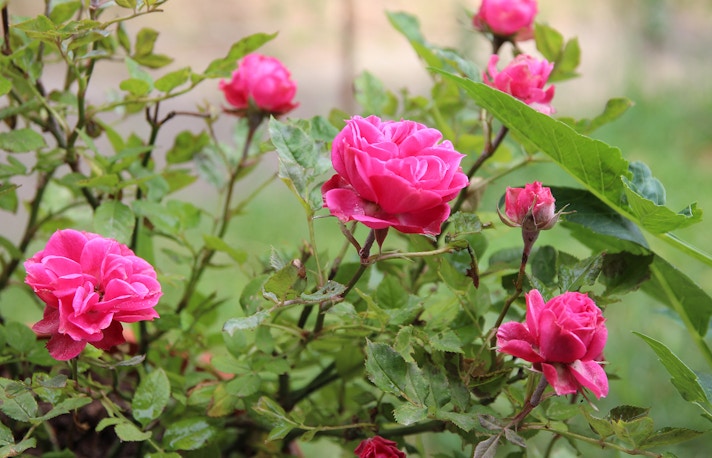 The Savill Garden
Situated within Windsor Great Park, The Savill Garden was created in the 1930s by Sir Eric Savill. Since then, the garden has been a popular attraction for everyone — from dedicated horticulturalists to those out for a simple stroll. 
The interconnected garden covers 14 hectares and consists of various attractions including the New Zealand Garden, the Queen Elizabeth Temperate House, and trees planted by members of the Royal Family. In June 2010, Queen Elizabeth II inaugurated a new contemporary rose garden designed by Andrew Wilson and Gavin McWilliam of Wilson McWilliam Studio. Though limited tickets are provided daily, visitors can make their way into the garden by booking their entry well in advance.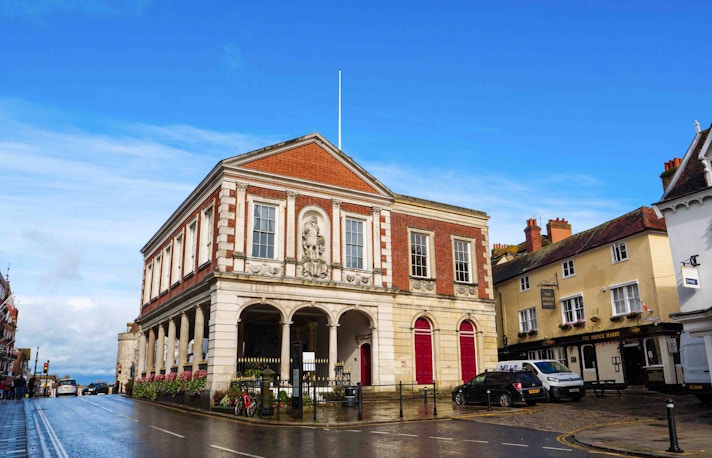 The Windsor Guildhall
The Windsor Guildhall, also known as the Town Hall of Windsor is located on the High Street, about 100 meters away from Castle Hill. The building was originally designed by Sir Thomas Fitz in 1687, but rumour has it that upon his death in 1689, the task was led by Sir Christopher Wren, and completed in 2 years. 
During the First World War, Guildhall played a crucial role as Windsor's recruiting station and later when the Second World War broke out, it became the main source for the public to obtain ration books and gas masks. Today, the place is mostly known for arranging ceremonies and committee meetings. A few notable events include the wedding of Prince Charles and Camilla Parker Bowles held in 2005 and the hosting of the first same-sex civil partnership ceremony conducted in 2011.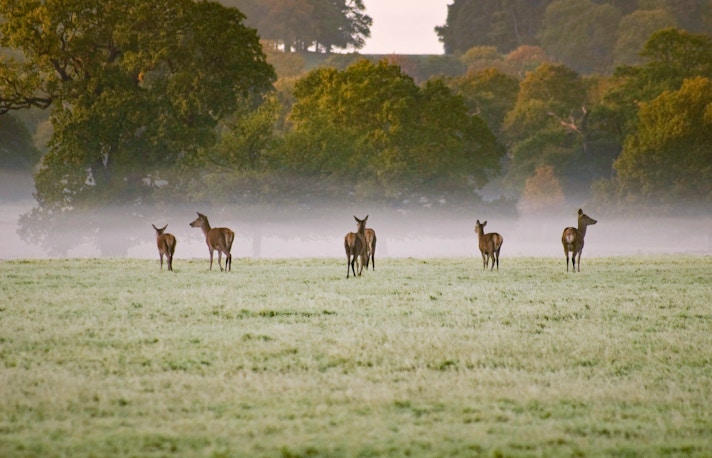 Windsor Great Park
Windsor Great Park is the Royal Park, covering 2020 hectares. It includes a deer park to the south of Windsor town, which borders Berkshire and Surrey in England. For centuries, the park served as private hunting grounds for the Royal family, which dates back to the mid-13th century. 
Today, the Windsor Great Park is widely recognized after being featured in many popular films, such as the Harry Potter and Pirates of the Caribbean series, among others. Presently, most parts of the park are open to the public from dawn to dusk, enabling visitors to enjoy some great views through free admission.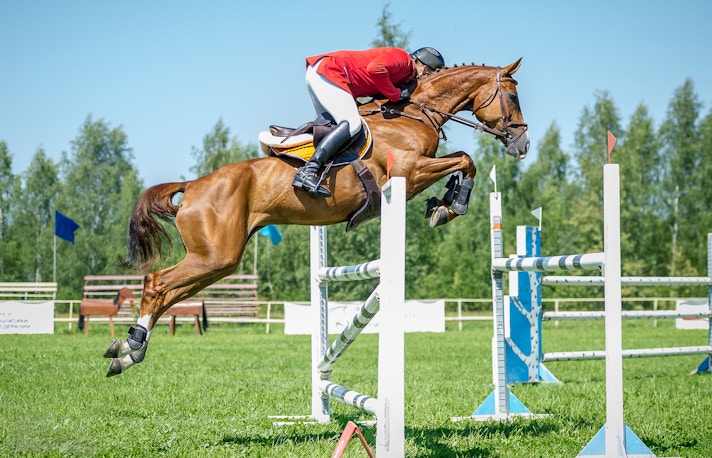 Royal Windsor Horse Show
The Royal Windsor Horse Show has been held annually since 1943 in Windsor Home Park. It is the only show in the UK to host an international competition for dressage, showjumping, carriage driving, and endurance riding. Apart from this, there are over 130 showing classes. 
Book Windsor Castle Tickets
All Your Things to Do in Windsor Questions Answered
Is it possible to buy tickets on the spot for any attraction?
It is highly recommended that guests book their tickets well in advance to avoid long lines. Moreover, certain attractions have limited entry for each day which makes it necessary to pre-book your tickets, to assure access for the date and time of your choice.
What are some free things to do in Windsor?
You can watch the guards march through Windsor during the Changing of the Guard ceremony from Windsor Guildhall, explore Windsor Great Park, attend services at St. George's Chapel, or visit the three free museum in Eton, just across the river.
What is the best thing to do in Windsor?
The best Windsor attraction is undoubtedly Windsor Castle, with its long history and opulent interiors.
What are some other things to do in Windsor?
Apart from the experiences mentioned above, you can also head to Theatre Royal, Windsor and Royal Borough Museum, and St. John the Baptist Church. If you have the time, you can also take a stroll along the banks of the River Thames.
Can I visit Windsor from London?
Yes, Windsor makes for a great day trip from London. You can either plan it yourself or take a guided tour, which arranges your transfers and has an English speaking guide give you information, facts, and trivia about the town.
Is Windsor worth visiting?
Definitely! Windsor has something for everyone, be it history enthusiasts or sports lovers, or be it couples, groups, or families. The town has a wide variety of attractions that make it worth the journey.
When can I visit Windsor Castle?
The Castle is open everyday except on Tuesdays and Wednesdays. You can enter anytime between the operating hours of Windsor Castle. Between 1st March to 31st October 2020, the timings are 10 am - 4 pm. Between 1st November 2020 to 28th February 2021, the timings are 10 am - 3 pm.
Is Windsor Castle disabled-friendly?
Yes, Windsor Castle is fully accessible. Reduced prices are also available if you have a disability and a companion is admitted free of charge.
Are there any guided tours running to visit Windsor?
Yes, there are numerous guided tours for visitors to explore Windsor! These include everything from direct access into the castle to experiencing an all day combo tour by travelling to multiple cities, which will be covered within a day's time.