All You Need to Know About Shrek's Adventure Timings
Contents
Get ready to embark on an unforgettable adventure with Shrek, Fiona, Donkey, and other beloved characters from the magical world of DreamWorks Animation. Here, you'll find all the essential information about the opening hours, closing times, and daily schedules of this enchanting attraction.
Shrek's Adventure Opening Hours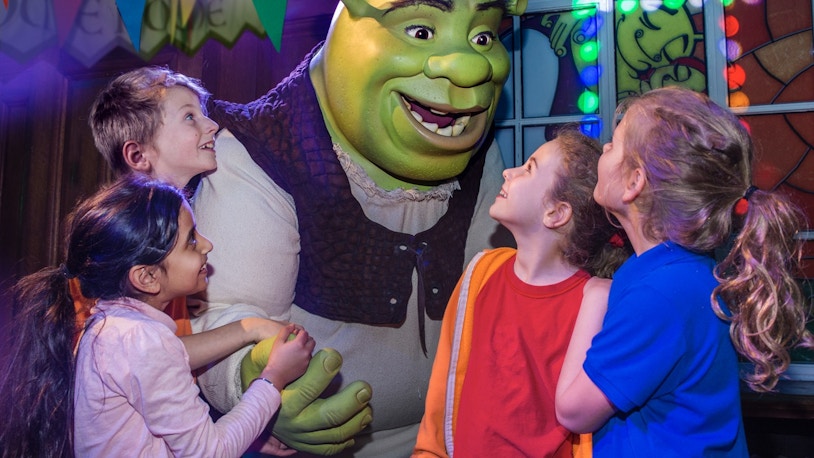 Monday, Tuesday, Wednesday, Friday: 10 AM to 3 PM
Thursday: 11 AM to 3 PM
Saturday & Sunday: 10 AM to 4 PM
Last Admission: 2 PM or 3 PM
Best Time to Visit Shrek's Adventure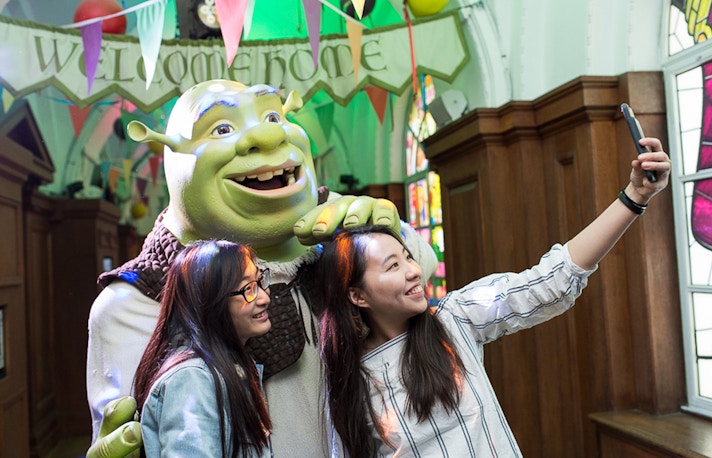 Peak Season vs Low Season
Peak Season: ( July, August, December & Public Holidays ) 
Peak season typically occurs during school holidays, summer months, and major public holidays.
Visitor numbers are higher during peak season, leading to larger crowds.
Advance reservations are highly recommended during peak season to secure preferred time slots and avoid disappointment.
Low Season: ( January, February and November ) 
Low season usually falls during non-holiday periods and colder months.
Visitor numbers are lower during low season, resulting in a more relaxed and uncrowded atmosphere.
With fewer visitors, there is more opportunity for personal interactions with characters and performers.
The atmosphere during low season can be serene, allowing for a more leisurely exploration of the attraction.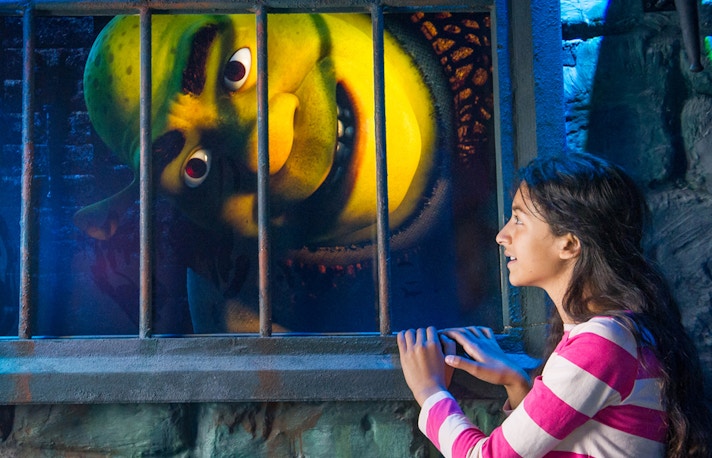 Weekday vs Weekend
Weekdays:
Generally, weekdays tend to be less crowded compared to weekends.
If you prefer a quieter and more relaxed experience, weekdays are ideal.
You can explore the attraction with fewer crowds allowing for a more immersive experience. 
Weekends:
Weekends may have a livelier atmosphere with more families and visitors.
If you enjoy a bustling and energetic environment, weekends offer a vibrant experience.
It's advisable to arrive early on weekends to avoid crowds. Shrek's Adventure is open for 1 hour longer on the weekends as opposed to the weekdays.
Frequently Asked Questions About Shrek's Adventure Opening Hours
What are the opening hours of Shrek's Adventure?
Shrek's Adventure is typically open from 10 AM to 3 PM, depending on the day of the week. It's open till 4 PM on weekends.
When is Shrek's Adventure closed?
Shrek's Adventure, London operates every day of the week including Saturdays and Sundays.
Does Shrek's Adventure have evening hours?
Shrek's Adventure, London typically operates during the day from 10AM to 4PM and does not have evening hours
Are there any specific timings for last admission?
The last admission time is one hour before closing time, to allow visitors to fully immerse themselves in the experience.
How long should I spend at Shrek's Adventure?
You should plan to spend around 2 to 3 hours at Shrek's Adventure to fully explore the attraction and enjoy the interactive experiences.
When is the best time to visit Shrek's Adventure?
The best time to visit Shrek's Adventure is on weekdays during non-peak seasons to enjoy a less crowded and more relaxed experience.
Is Shrek's Adventure open on public holidays?
Shrek's Adventure is typically open on public holidays, but it is best to contact Shrek's Adventure directly for the most up-to-date information.
Should I visit Shrek's Adventure on a public holiday?
Visiting Shrek's Adventure on a public holiday depends on your preference, whether you prefer a quieter or more lively experience with potentially larger crowds