A Guide to Visiting London in October | Attractions, Events & More
Contents
The English capital has become a standout among European tourism destinations. It has a flavor that will appeal to everyone's taste buds. London in October has so much to offer to every kind of tourist. Read on to find out why London in October is an absolute delight.
Is October a Good Time to Visit London?
October is one of the best months to visit London because of the pleasant weather. Sunny and warm days are forecast, making them ideal for day trips and visiting iconic landmarks.
Why You Should Visit
The tourist footfall would have decreased significantly if you plan to visit London in October since October is shoulder season.
If you visit London in October, you can attend a variety of social events and see a variety of shows that will keep you busy.
Because of the weather, walking around London in October and visiting a number of landmarks on foot is a pleasurable experience, especially on a clear day.
London's marketplaces are at their best in October, overflowing with fresh produce and scrumptious street food, making it a fantastic time to visit the city.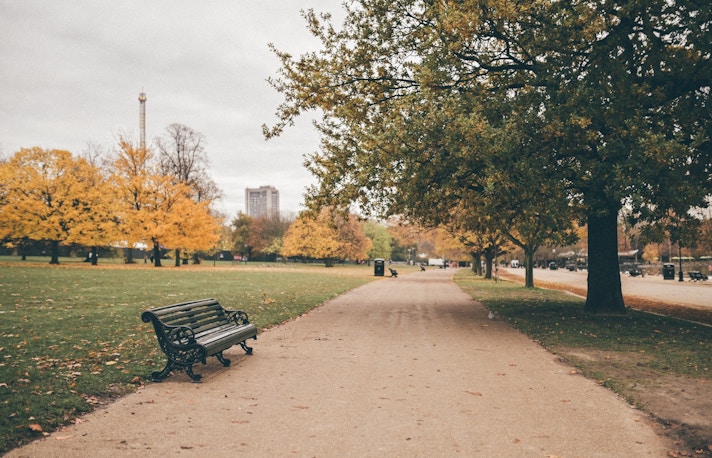 What to Look Out for
If you plan on going to visit London in October, be prepared to encounter inclement weather from time to time as after a few relatively dry months, frequent rains come back in October.
In London, many rainy days are forecast in October, which may force plans to be rescheduled at the last minute.
Due to the unpredictable weather, you'll need to pack a lot of clothes and products for a trip to London in October.
The days in London in October are considerably shorter than the previous months, giving you even less time to complete your daily sightseeing.
Overview of Weather in London in October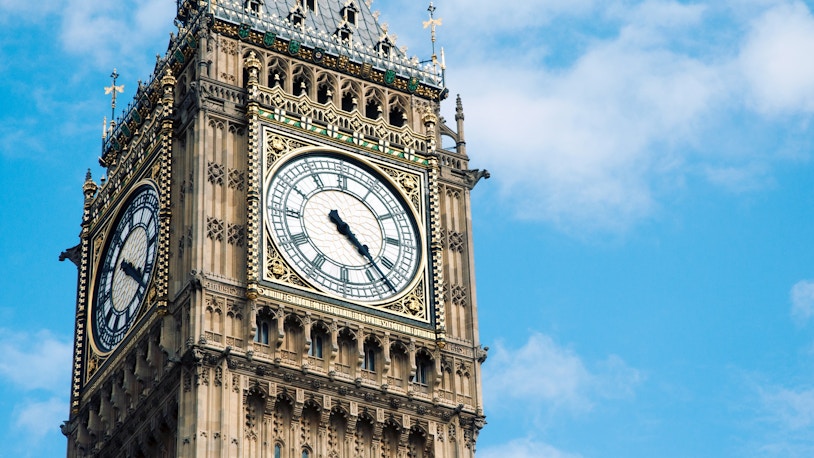 October is possibly the best month to visit London because it provides pleasant weather for most outdoor activities as well as a considerable drop in the number of tourists. Take advantage of the clear days in October, but be prepared for sporadic rains. You should also be prepared to spread out your sightseeing plans as the number of daylight hours drops in October.
Average Temperature: High - 15ºC Low - 10ºC
Average Rainfall: 60mm
Daily Wind Speed: 25 kmph
Best Time to Visit London
12 Best Things to do in London in October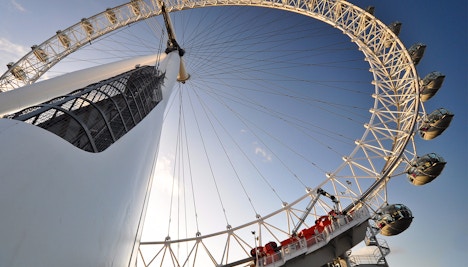 1. London Eye
Landmark
It's difficult to picture South Bank without the London Eye, the world's largest cantilevered Ferris wheel, which began spinning in 2000 to celebrate the millennium's turn. It was supposed to be a temporary attraction that would be dismantled after five years, but its steadfast popularity has ensured its longevity.
October Timings: Daily 11 AM to 6 PM
from £24.50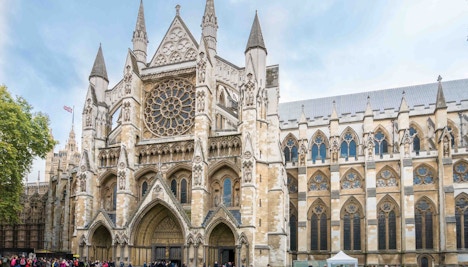 2. Westminster Abbey
Landmark
The Gothic architecture of Westminster Abbey is well-known. Each hall provides a unique potential to learn about Britain's illustrious history. Keep an eye out for interesting exhibitions and events taking place in October, and this month, you will be able to take your time to explore this grand structure in absence of the tourist hordes.
October Timings: Tuesdays to Saturdays 9:30 AM to 3: 30 PM
from £29.40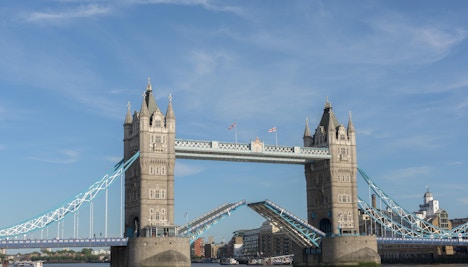 3. Tower Bridge of London
Landmark
This Victorian architectural masterpiece is London's most recognizable and commanding bridge. Despite the fact that it is only 120 years old, its neo-Gothic towers appear to have been a part of the cityscape for generations.
October Timings: Daily 10 AM to 6 PM with last entry at 5:30 PM
from £11.40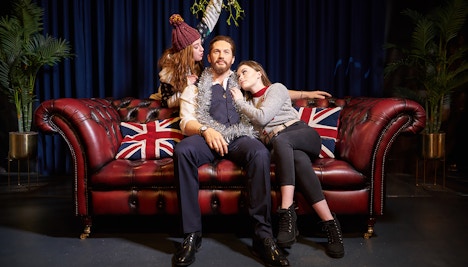 4. Madame Tussauds
Entertainment
Madame Tussauds, which was founded by Marie Tussauds, is one of the most well-known places to visit in London in October. This wax historical monument is well-known around the world and regularly draws large crowds. This famous hub contains statues of well-known actors, artists, sports figures, and pioneers.
October Timings: Daily 10 AM to 3 PM
from £33.50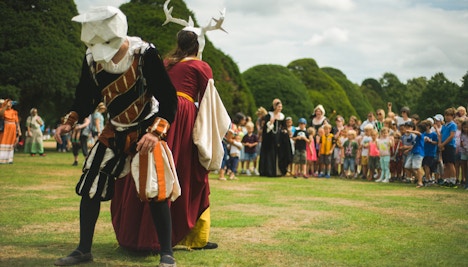 5. Hampton Court Palace
Landmark | Palace
This is King Henry VIII's home, which is surrounded by lovely grounds. Visitors can stroll through the paneled rooms, stand in the vast Great Hall with its majestic sculpted hammer-beam ceiling, and stare at the 16th-century astronomical clock in the Clock Court.
October Timings: Wednesdays to Sundays 10 AM to 4 PM
from £26.10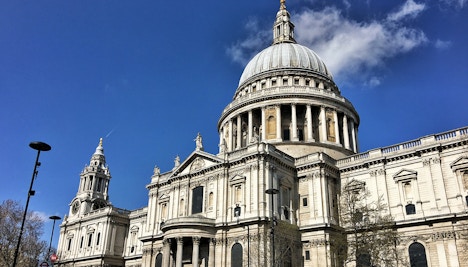 6. St. Paul's Cathedral
Religious Site | Landmark
The 300-year-old architectural masterpiece of Sir Christopher Wren is a London landmark. St Paul's Cathedral, which rises over the diminutive Ludgate Hill and has been a site of Christian worship for over 1400 years, is one of London's most magnificent structures. The massive dome is a symbol of versatility and greatness for Londoners.
October Timings: Mondays to Saturdays 8:30 AM to 4:30 PM
from £18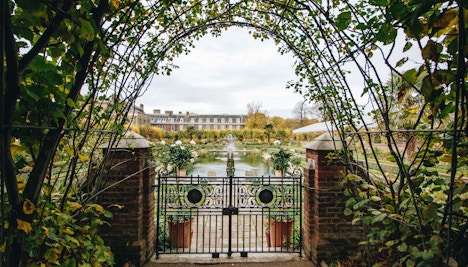 7. Kensington Palace London
Palace | History
Kensington Palace, built in 1605, became William and Mary of Orange's favorite royal residence in 1689 and remained so until George III was made king and moved to Buckingham Palace. A large portion of the palace is open to the public, including the King's and Queen's State Apartments.
October Timings: Wednesdays to Sundays 10 AM to 6 PM
from £20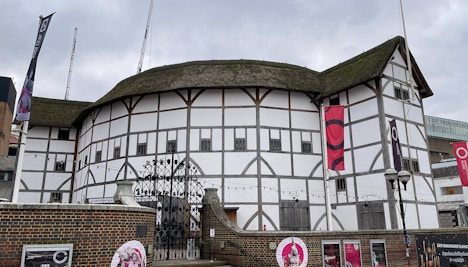 8. Shakespeare's Globe
Theater
Shakespeare's Globe is only 160 meters from its original Park Street location from 1599, with its base marked on the ground but partially obscured by apartment buildings and the Southwark Bridge. Seeing a play at Shakespeare's Globe – ideally while standing beneath the open-air "wooden O" – is a rare opportunity to witness the playwright's work at its best and most authentic.
October Timings: Daily 11 AM to 5 PM
from £23.60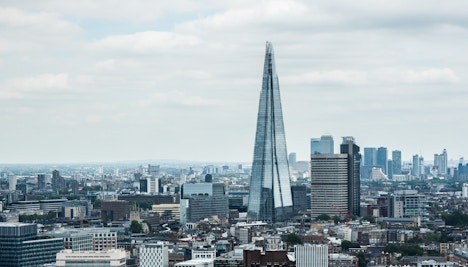 9. The Shard
Landmark
The Shard, a striking splinter-like structure that ruptures the clouds above London, has become an icon of the city and is one of Europe's tallest structures. The view from the 244m-high observation deck on floors 69 and 72 is unlike any other in town.
October Timings: Thursdays to Saturdays 10 AM to 10 PM (access until 8:30 PM), Sundays to Wednesdays 10 AM to 7 PM (access until 5:30 PM)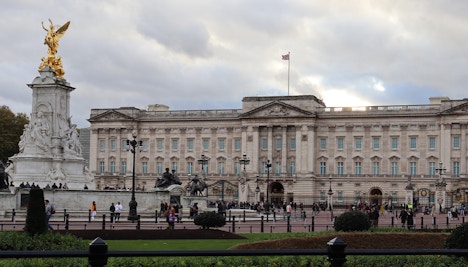 10. Buckingham Palace
Landmark | Palace
Buckingham Palace, built in 1703 for the Duke of Buckingham, took over as the monarch's official London residence in 1837, replacing St James's Palace. The Queen spends the majority of her time here, at Windsor Castle, and in the summer at Balmoral Castle in Scotland.
October Timings: Thursdays to Mondays from 9 AM to 5:45 PM
from £14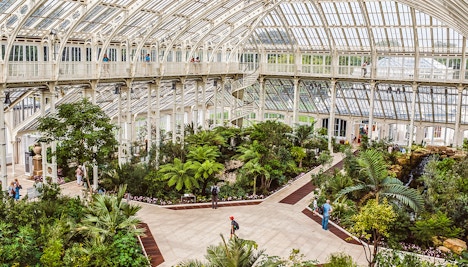 11. Kew Gardens
Landmark | Nature
There is no other place in London where you can see an 18th-century 10-story Chinese pagoda and a Japanese entry point while also being surrounded by one of the world's most incredible plant collections. Kew Gardens, which includes the 19th-century Palm House and other Victorian greenhouses, conservatories, a tree-canopy boardwalk, architectural follies, and a bewildering array of plants, is a favorite of Londoners.
October Timings: Daily 10 AM to 7 PM
from £11 12. ArcelorMittal Orbit
Landmark
Turner Prize laureate Anish Kapoor's twisted-steel sculpture, 115 meters high, towers over Queen Elizabeth Olympic Park's southern end. In essence, it is an artwork, but at 80m, it also provides an astounding panorama from a mirrored viewing platform, which is accessed via a lift from the sculpture's base (the tallest in the UK).
October Timings: Daily 11 AM to 3 PM
Festivals in London in October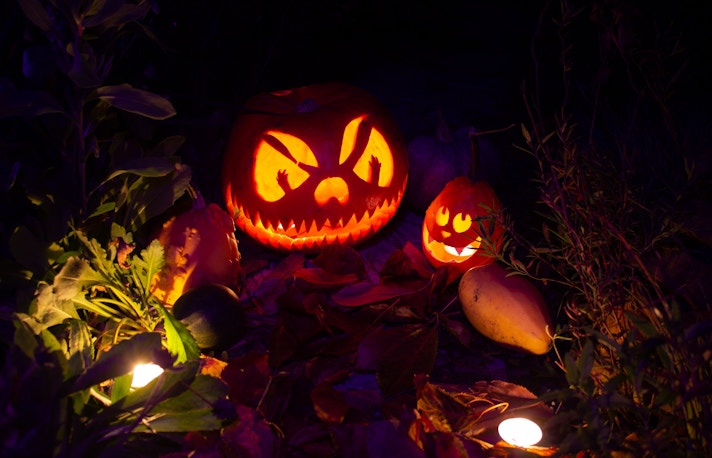 Halloween
Venue: Across London
Dates: 31 October
If you plan to stay until the end of October, you will be treated to the incredible gift of Halloween in London. Tradition holds a special place in the hearts of the British, as evidenced by this spooky holiday. Several restaurants, bookshops, and museums host Halloween-themed events, and the entire city takes on a darker persona.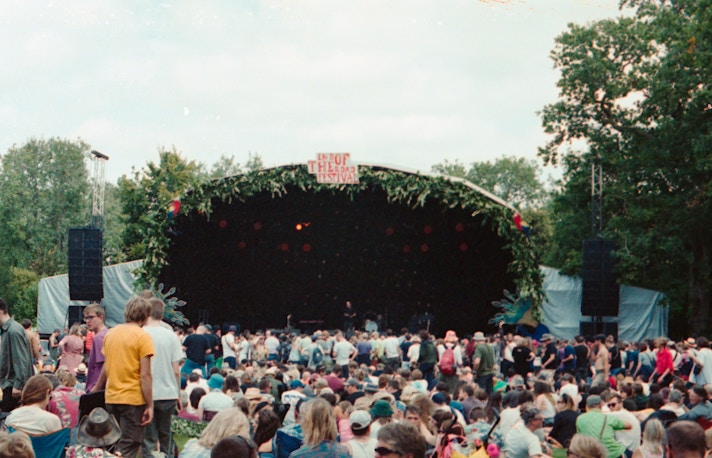 London International Film Festival
Venue: Genesis Cinema, London
Date: Mid October
It is the UK's biggest public film festival, screening over 300 feature films, documentaries, and short films from nearly 50 countries. The London Film Festival (the LFF), now in its 55th year, takes place every year in the second half of October under the auspices of the British Film Institute. The Festival celebrates the best of world cinema in order to champion creativity, originality, vision, and imagination, and it presents the best modern international cinema from both proven and rising filmmakers.
Know More
Events in London in October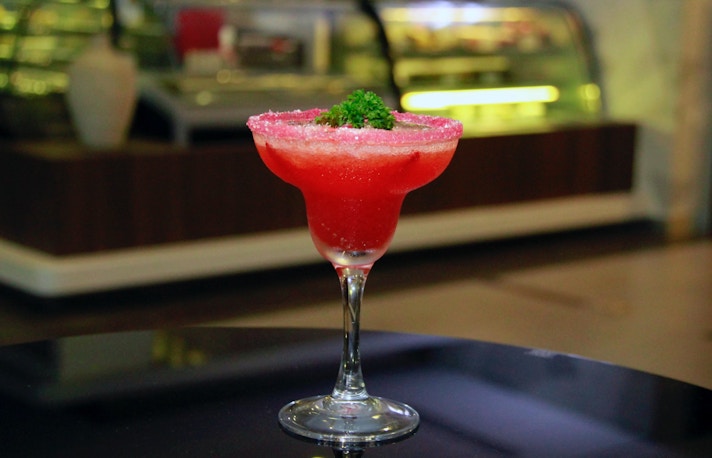 London Cocktail Week
Venue: Across London
Date: Mid October
London, as a melting pot of different cultures, places a high value on culinary experiences. The London Cocktail Week, in conjunction with some of the food festivals, makes October the best time to visit the city. You can purchase a pass for this event to obtain access to the cocktail village at Brick Lane, which features over 30 pop-up bars and restaurants.
Know More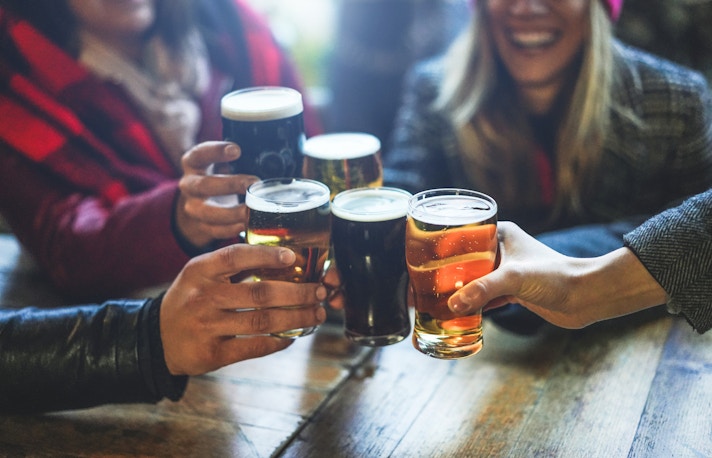 The London Bierfest
Venue: Trafalgar Way, London E14 5ST, United Kingdom
Dates: Early October
This is the London equivalent of Oktoberfest. The Old Billingsgate Market has been transformed into a music, dance, and party hotspot. Since 2003, the event has taken place in London and has carved out a niche for itself. Aside from beer, there is a wide selection of finger food and table service available during the performances.
Know More
Know Before You Visit London in October
Travel Essentials
What to Wear
What to Pack
Transport
Stay
Food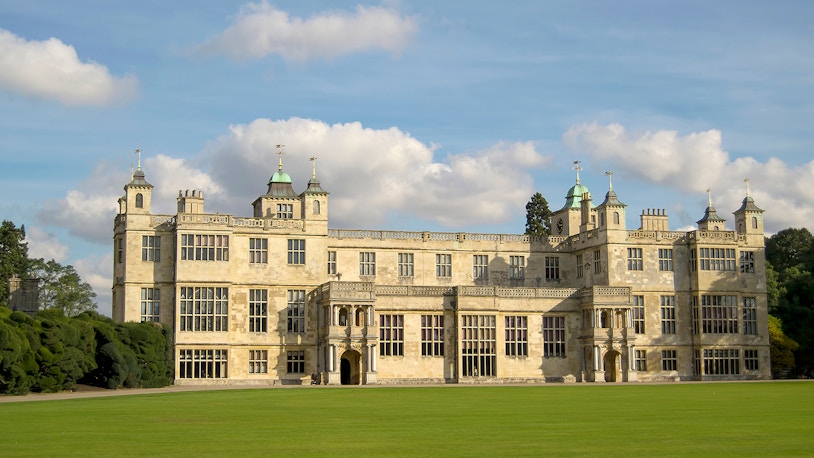 Time Zone: GMT
Currency: Great British Pound Sterling GBP - £
Country code: +44
Emergency numbers: 111 or 999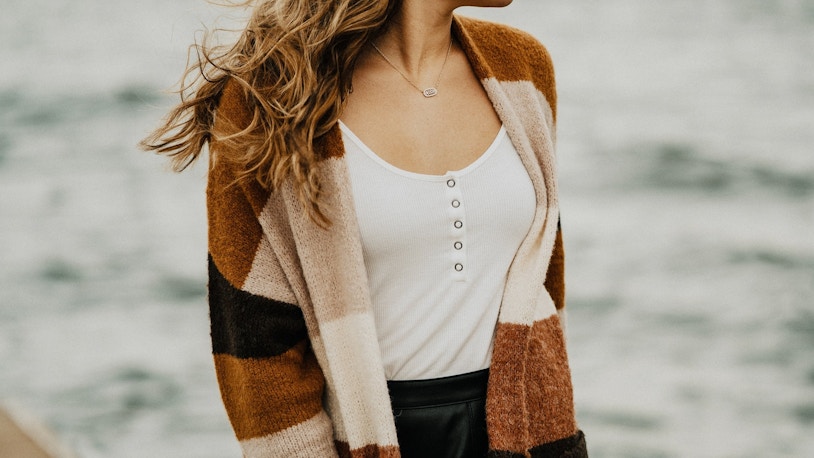 What to Wear in London in October
Before embarking on a walking tour, put on a pair of comfortable shoes.
Bring lightweight jackets to overlay over your outfits on days when the weather is forecast to change.
If you intend to spend a lot of time outside exploring the city during the day, you will only need one layer of warm clothing.
In October, it is anticipated to rain in London on occasion, so bring umbrellas and waterproofs.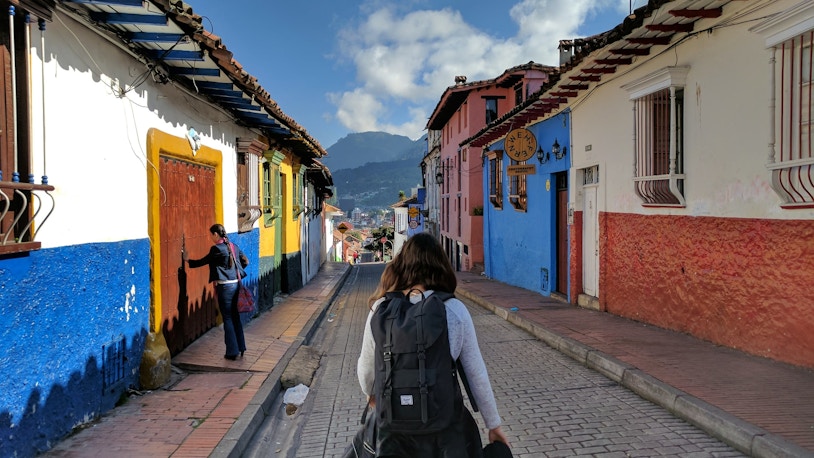 What to Pack in London in October
A Type G plug is needed when visiting London.
If you want to explore London, you'll need good walking shoes.
An umbrella is also necessary because the weather in London is almost always overcast.
Bring a sling bag with plenty of pockets to store all of your day's essentials.
For outings on sunny days in October, sunblock lotion may be required.
If you plan to go out late at night in October, bring scarves and jackets.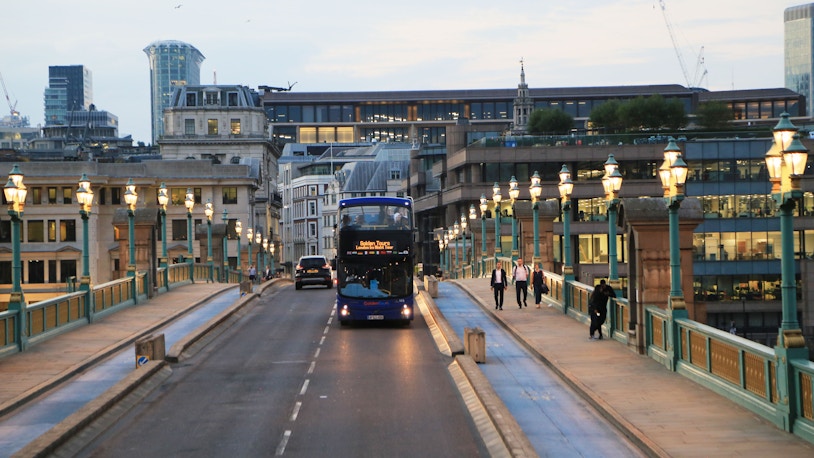 Getting Around London in October
By Metro: London's Underground subway system is the quickest method to get about. On the Tube, there are 11 lines divided into nine zones. The London Tube is open from 5 AM to midnight.
By Black Cab: These taxis are readily available throughout central London, as well as at major train stations, bus stops, and Heathrow Airport.
By Train: Both suburban rail and fast trains connect downtown London to the suburbs, and fast trains connect London to the rest of the nation. There are also regular rail connections to Heathrow, Gatwick, and Stanstead, London's three major airports.
By Bus: The London bus network is huge. It can get you from any part of the city to anywhere else and is the most preferred way of traveling in London.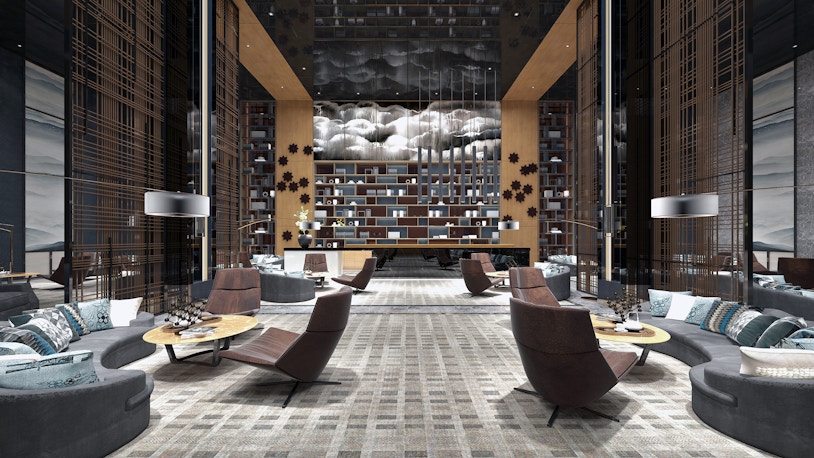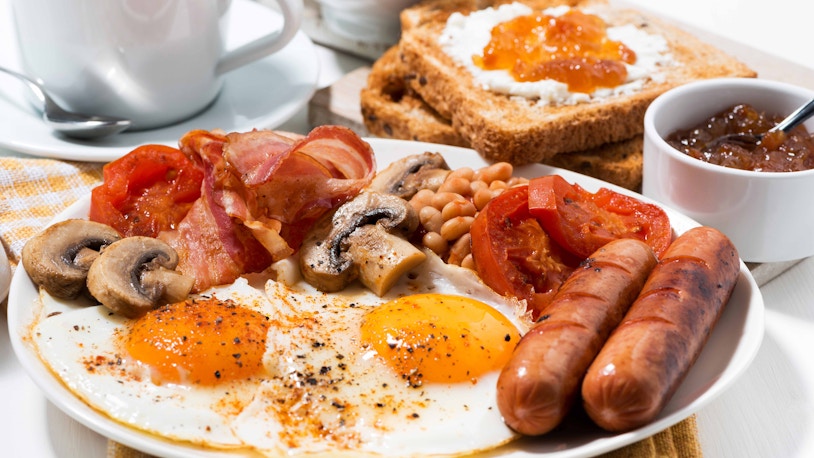 What to eat in London in October
Multiculturism permeates many facets of London life, and restaurants' depictions of favorite dishes and tastes reflect this. In October, try the following British specialties:
Scotch Eggs: Scotch eggs are a simple dish that consists of a hard-boiled egg covered with sausage meat and breadcrumbs. It is served hot with a marinade after being baked or deep-fried.
Cream Tea: You are not leaving London without experiencing a cup of cream tea. The English adore tea, and there are numerous varieties available. Make sure to try the cream tea served at Aqua Shard.
Eton Mess: A sloppy dessert is a fantasy. This exquisite muddle of an English dessert is sinfully delicious. Classic dessert ingredients include strawberries, cream, and meringue.
Explore London Through the Year
Frequently Asked Questions About Visiting London in October
Is October a good time to visit London?
Yes, October can be a good time to visit London. The weather is warm in the city with an average temperature of 13ºC and the number of tourists is low, making it ideally suitable for all calm sightseeing.
What are the best things to do in London in October?
Is London cold in October?
No, London is not very cold in October. The average low temperature is 10ºC.
How hot is London in October?
London in October isn't hot. The average high temperature can be only as high as 15ºC.
Is it sunny in London in October?
No, London in October is moderately sunny. You can expect about 5 hours of sunshine in London in October.
What clothes to wear in London in October?
In October, you should dress in warm clothing for the evenings and nights in London. On sunny days, you may be able to get away with wearing a light jacket over your attire.
Is London expensive to visit?
Yes, London is a bit expensive to visit. The average daily cost for a person in London is £145. The weekly budget for a couple in London is about £2050. But if you book your London attractions tickets online, in advance, you will have the chance to save a lot with great deals and discounts.
London is quite safe in general. But even so, do not venture alone into dark alleys with valuable personal belongings and a considerable amount of cash on you.
What can I see in London in October?
You can see The Westminster Abbey, London Eye, Kensington Palace, The Shard, and many others in London in October.
What are the major events in London in October?
The major events in London in October include the London Cocktail Week and the London Fashion Bierfest.
What is the average temperature in London in October?
The average temperature in London in October is 13ºC.
What are the best things to do with Kids in London in October?
Kids will enjoy visiting the Alton Towers, going for a fun-filled day out to Thorpe Park, and going to the Harry Potter Tour at Warner Bros Studio.
What are the main festivals in London in October?
The festivals in London in October are Halloween and the London International Film Festival.