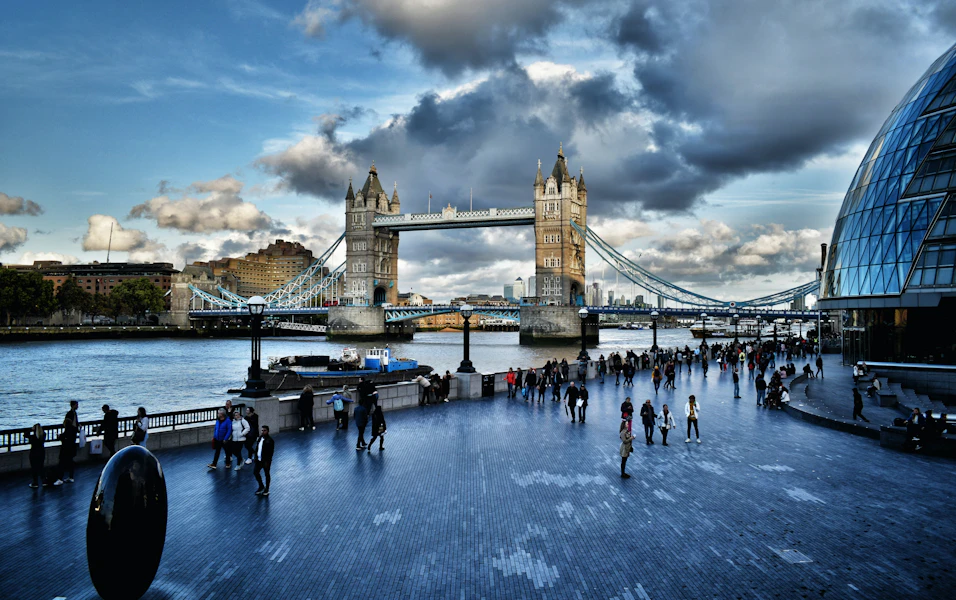 London Travel Guide 2022 | Top Attractions, Travel Essentials, Tips & More
Why Visit London
London is one of the world's most popular cities. It has delightful pubs, global (and often free) art museums, tons of history, some of the world's best theater scenes, multicultural demography, fantastic food, and wild nightlife. London is a fantastic city to visit, and getting around is a breeze thanks to England's excellent public transportation. You could easily spend a week or more perusing everything that each London district has to offer and still have things to do on your next visit. If you are planning to go to London sometime soon, here is everything that you need to know before the trip.
Top 10 Things to do in London
Must-Know
Covid-19
Weather
When to Visit
What to Pack
Budget
Travel Tips
Free Things
Apps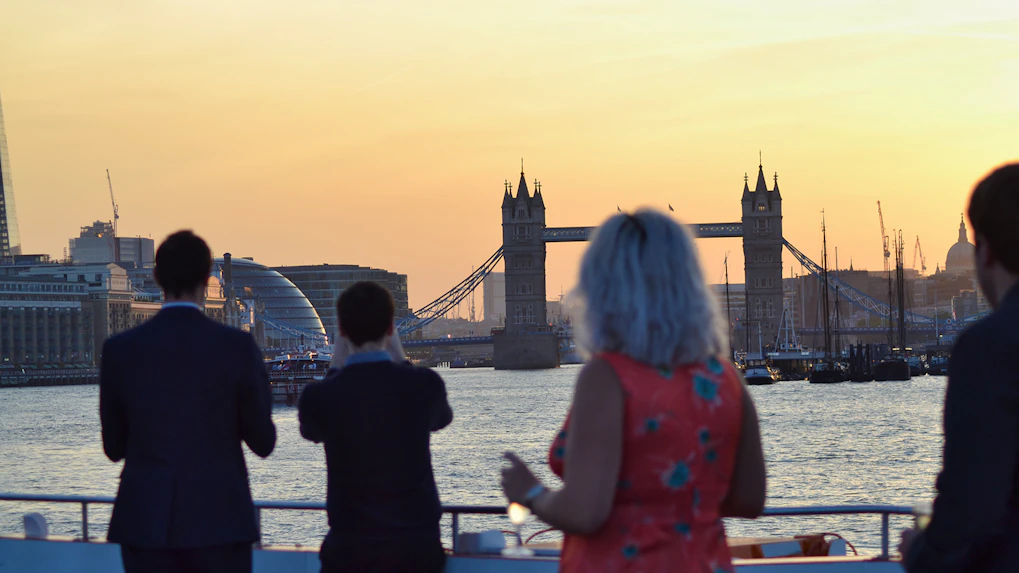 Travel Essentials in London
Time Zone: Greenwich Mean Time (GMT)
Language: English
Socket Type: Type G
Currency: Great British Pound | GBP | £
Country Code: + 44
Emergency Numbers: 999 and 112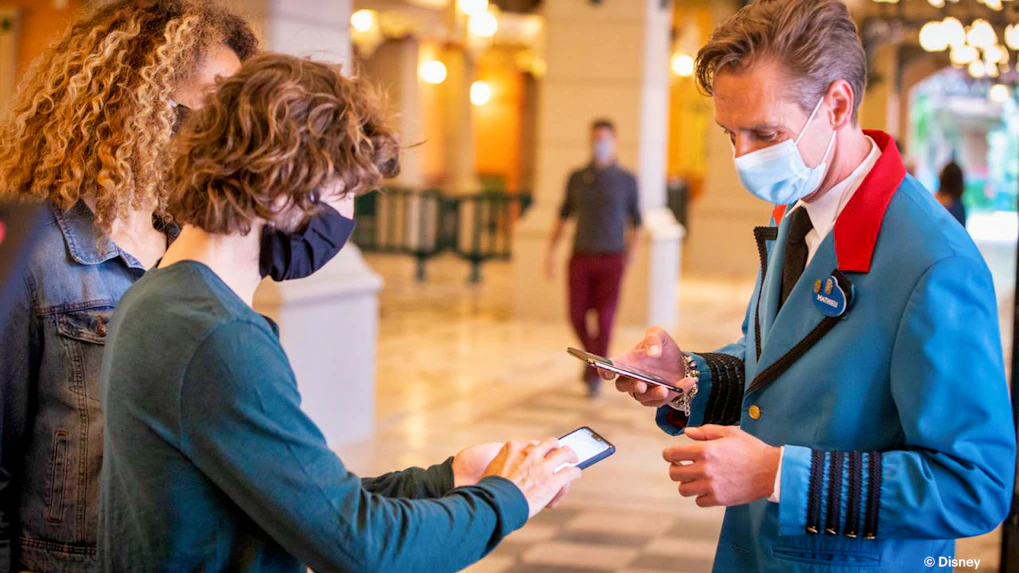 Covid-19 Measures in London
The government has removed the few remaining domestic restrictions in England. However, there are still steps you can take to reduce the risk of catching and spreading COVID-19:
Avoid gatherings in enclosed spaces. Try to remain outdoors.
Wear a face covering in crowded and enclosed spaces to mitigate the risk of infection.
Here's everything you need to know about Covid-19 information in London >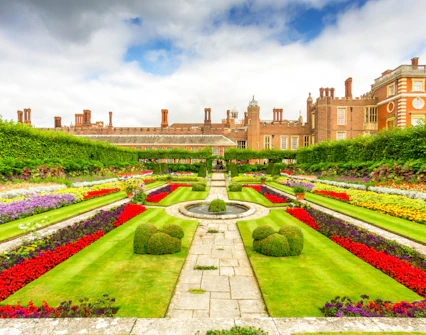 Spring in London
When: March to May
Average Temperatures: 7°C to 17°C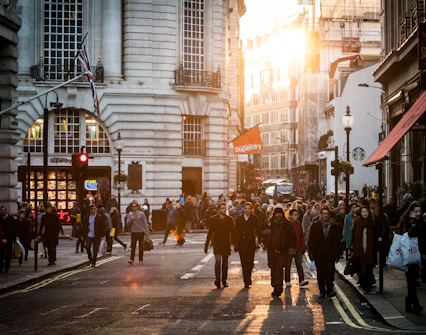 Summer in London
When: June to August
Average Temperatures: 14°C to 23°C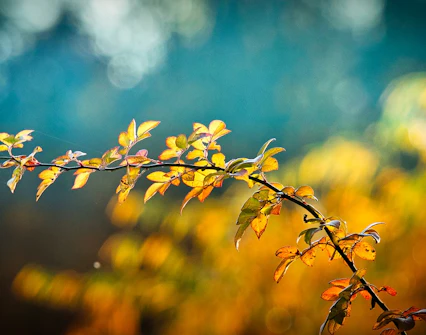 Autumn in London
When: September to October
Average Temperatures: 6°C to 17°C
Winter in London
When: November to February
Average Temperature: 0°C to 12°C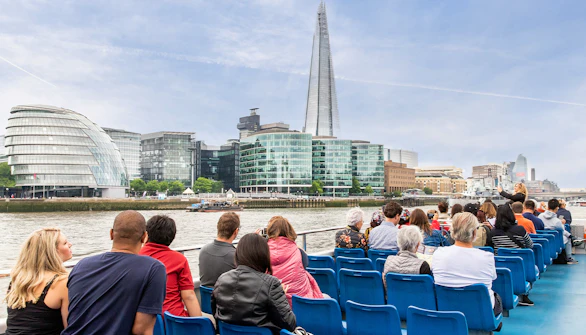 High Season
When: May to August
What to Expect:
Museums, monuments, and other tourist destinations are likely to have long lines.
Expect maximum flight rates and high hotel occupancy during the High Season.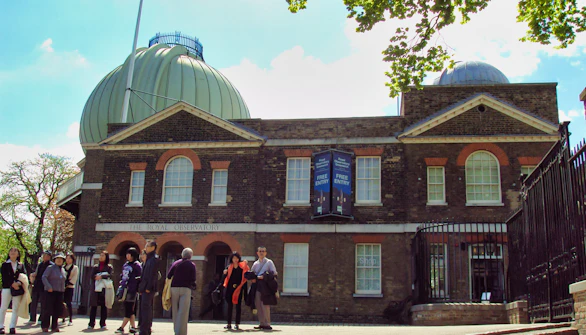 Shoulder Season
When: March, April, September, and October
What to Expect:
The best times to visit are in the spring and fall when the weather is pleasant and crowds are at a minimum.
Hotel and restaurant prices are high, but they are more easily acquired during the shoulder season.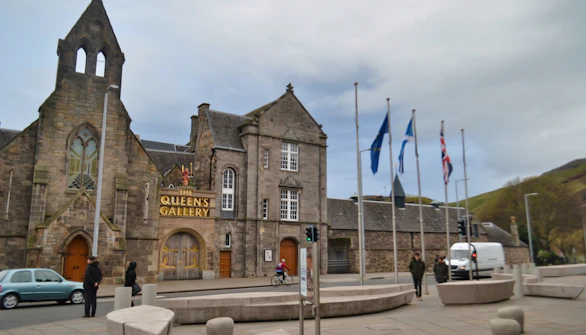 Low Season
When: November to February
What to Expect:
In general, the weather is cold and damp.
If they don't mind the rain, visitors will be rewarded with fewer throngs of people and queues at top tourist attractions.
Off-season tourists will find great deals on airfare and hotels.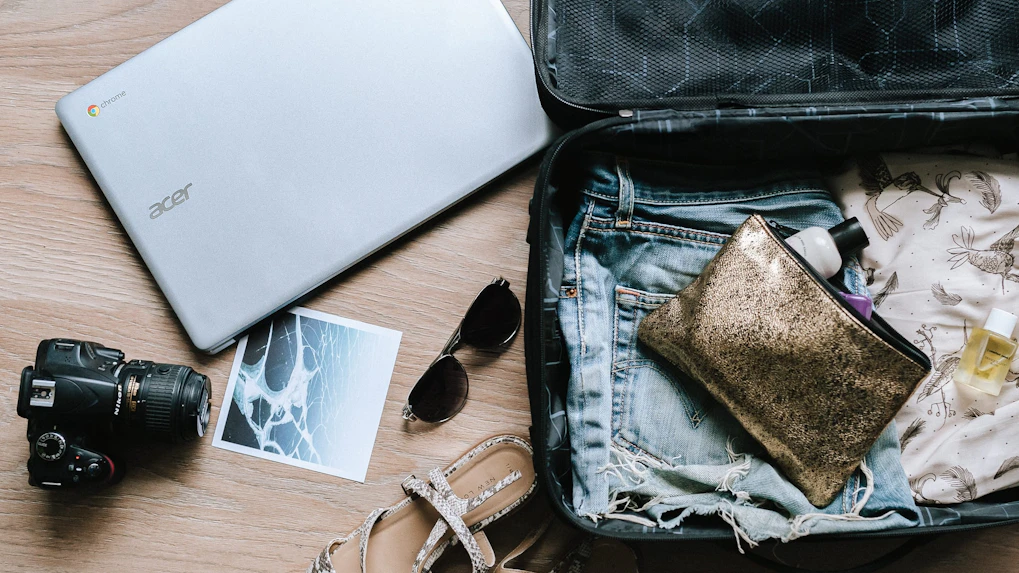 What to Pack for London
Bring comfortable walking shoes, and if you plan on doing any sightseeing, consider a small daypack to carry water, snacks, and your camera.
Umbrellas: No matter what time of year you visit London, you should always pack an umbrella. It's not uncommon to see up to 10 inches of rain during a London summer, and the city is very windy.
For evenings out, nice jeans or pants paired with a top or blouse should work well. If you plan on going to nicer restaurants or bars, it's best to dress up a bit more. A summer dress or nicer slacks and a button-down shirt or blouse will do the trick.
In the winter, temperatures can dip below freezing, so be sure to pack a coat, hat, and scarf. Heavy pants, sweaters, and closed-toe shoes are also a must.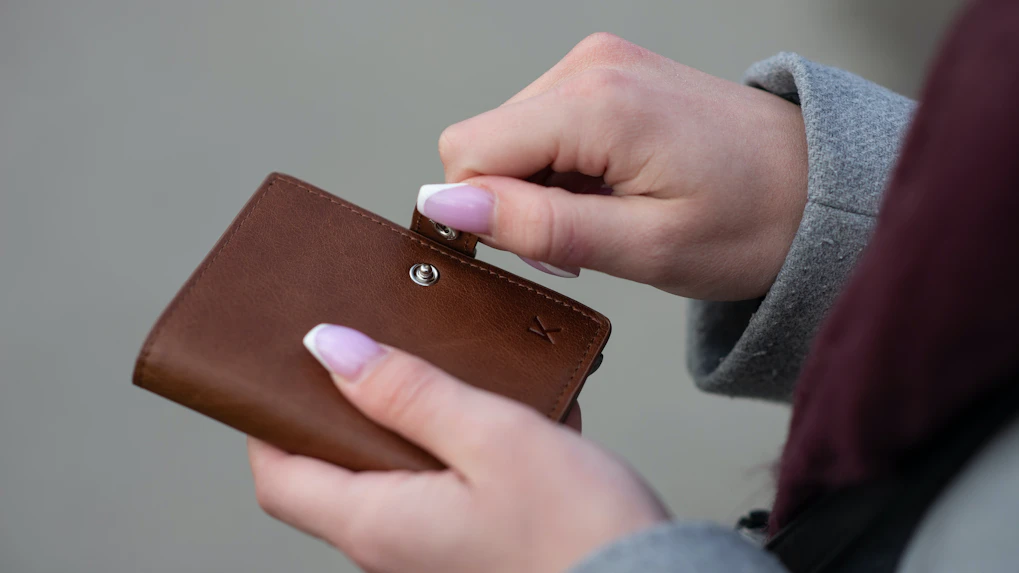 Per Person Average Daily Budget in London
Budget travelers have reported spending around £54 per day in London. Visitors have spent £10 on meals and £5 on local transportation for a day.
Regular travelers spend around £145 each day. Visitors have spent £25 on meals for a day and £14  to get around the city. In addition, the average price for a couple's stay in London is £200.
Luxury tourists may spend as much as £70 per day on meals and £35 on transportation, with accommodation coming up to £550 for two people.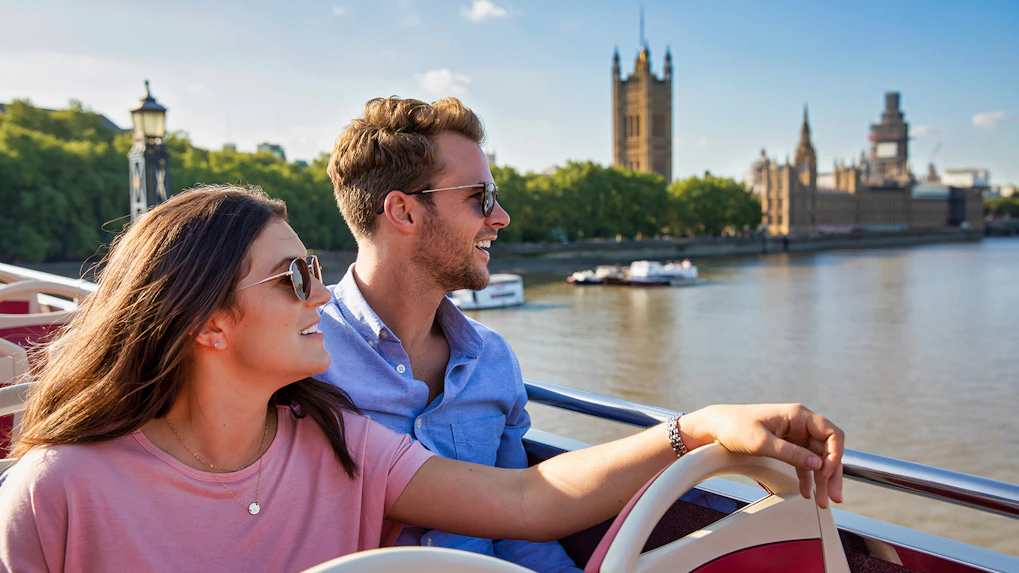 London Travel Tips
Get the London Pass: The London Pass is a decent way to see many of London's most famous landmarks without having to pay exorbitant prices.
Use the Oyster Card for Public Transport: Simply purchase an Oyster Card, load it with money, and use it to travel for a fraction of the price of paper tickets.
Explore the street food scene of London: There are plenty of great places to eat and drink in London, including some excellent street food markets.
Get off the beaten tourist path: London has a lot of novelty experiences to offer other than the monarchical palaces and the new world attractions.
Pick the airport according to your accommodation: Flights to London may be listed with up to four different airports, but pick the one that is closest to your hotel.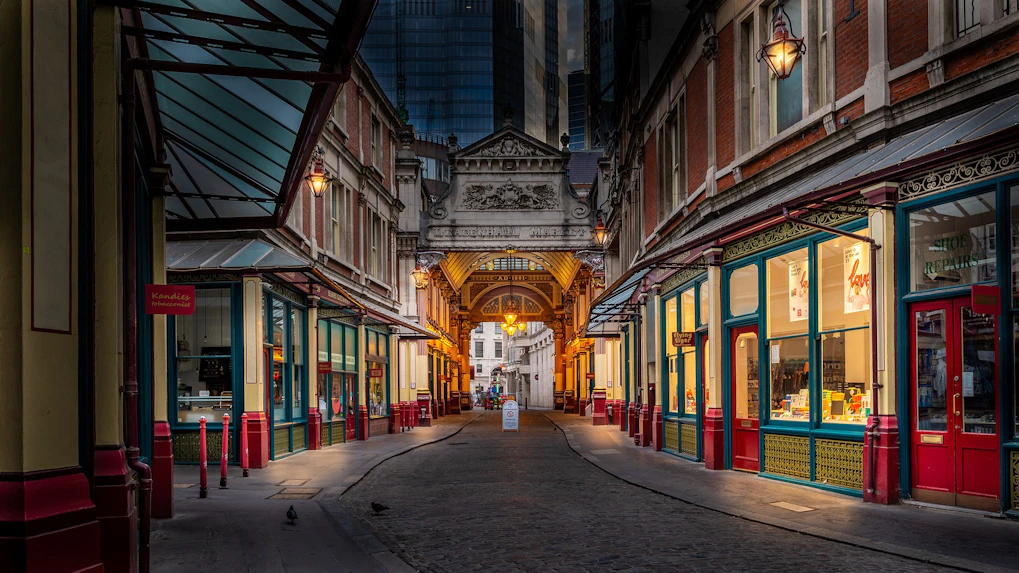 Free Things to do in London
Despite the fact that London is generally an expensive city to visit due to its popularity and sheer ample supply of sights, it is not often that you will be pointed toward the fact that the British capital has a plethora of free things to do scattered throughout.
Head to the Barbican Conservatory and get treated to all kinds of tropical plants, cacti, and flowers tucked away on the third floor of the building.
Witness the colorful and radical street art in Shoreditch.
Everyone should attend the Changing of the Guard ritual at least once in their lives.
A Roman temple dedicated to the enigmatic figure of Mithras, whose cult-like followers were shrouded in secrecy, can be visited for free beneath the Bloomberg Building.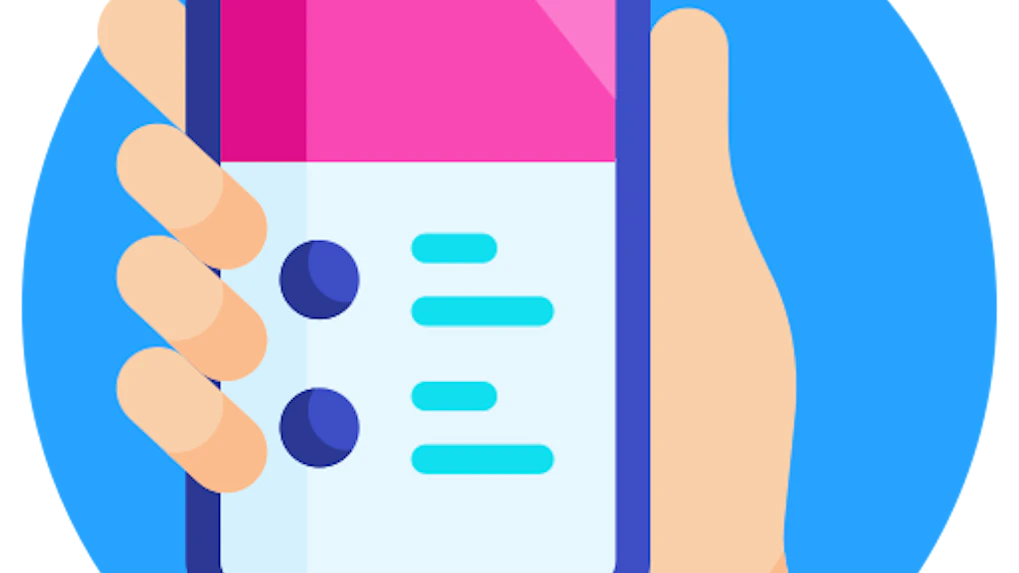 Transportation Apps:
CityMapper
The London Pass App
Tube Map App
Free Now
Food Apps:
Deliveroo
Quiqup
Hungryhouse
Other Useful Apps:
Know Before You Visit London
#London Travel Guide
Airports
Visa
Insurance
Internet
Phone Calls
Health
Money
Safety
Laws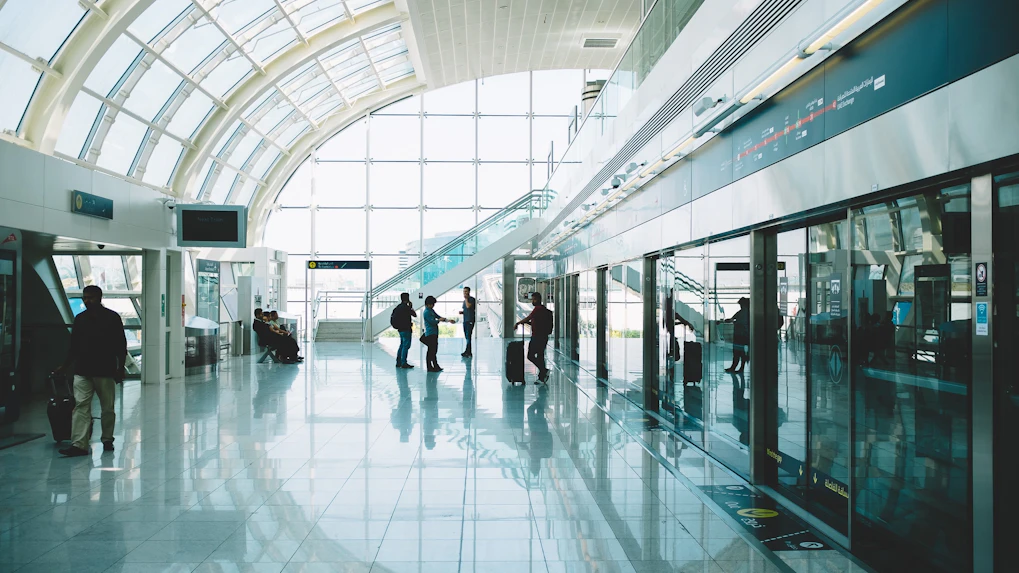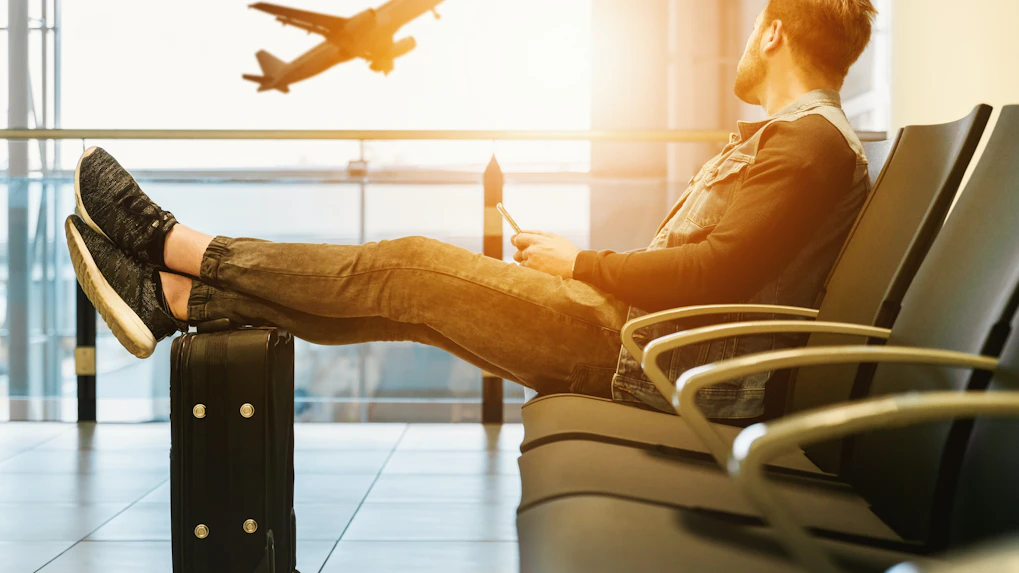 Visa Requirements to Visit London
The relevant UK officials make a choice on your visa application, which is primarily based on the required UK visa documents. There are specific documents required for each UK visa. You must gather all of these documents depending on the type of visa you are applying for.
A valid passport or travel document that contains at least two blank pages and has 90 more days of validity from the date of your departure from the UK.
A filled visa application form and two passport photographs.
A financial document demonstrating your ability to support yourself throughout your trip.
A travel timetable for all of your trips, including dates and flight numbers.
Your admission to the city is covered by legally required travel insurance.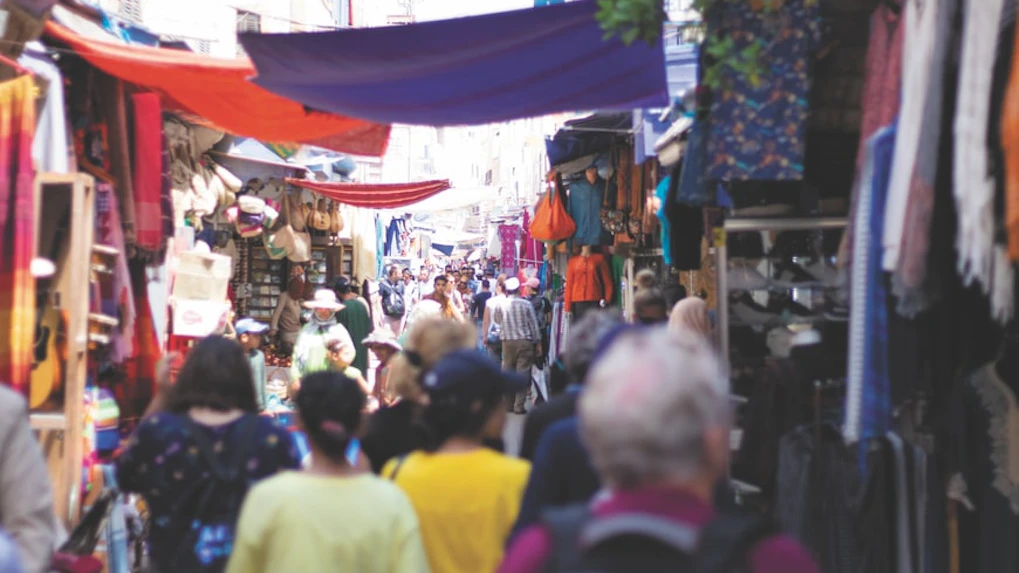 Insurance in London
If you plan to travel internationally, you should purchase relevant travel insurance before you depart. If you already have travel insurance, check to see what coverage you have for coronavirus-related events, such as medical treatment and travel interruption, as well as any planned activities, such as adventure sports. If you're looking for a new policy, make sure to look into how it addresses these issues.
Examine your policy to see if it covers medical expenses.
Make sure to carefully read the terms and conditions of your policy.
Select a policy that covers both cargo and personal property loss.
Procure the plan as soon as possible, preferably prior to your trip.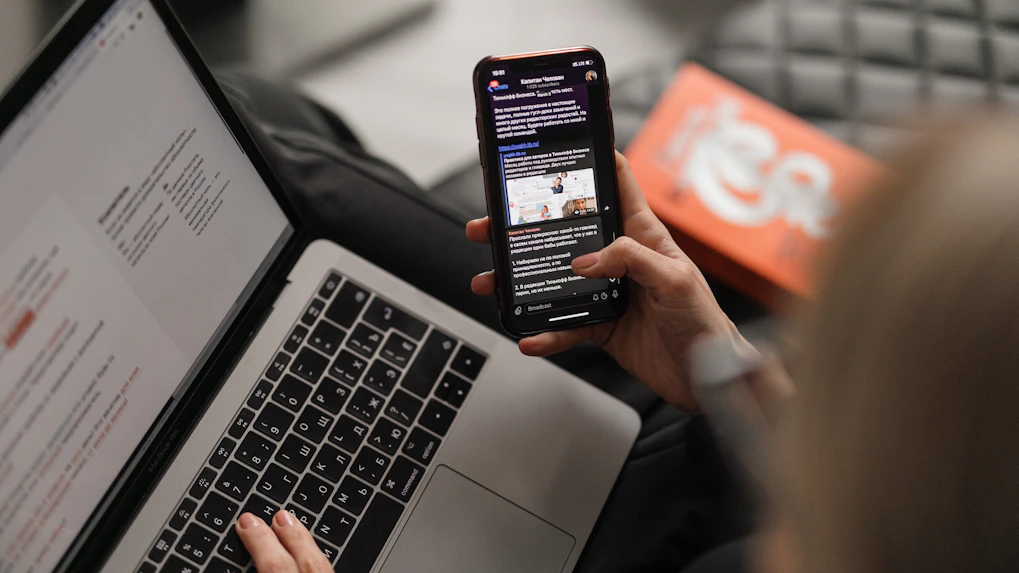 Internet in London
O2 offers free wifi at several locations in London even if you are not an O2 subscriber. Each Wi-Fi session at Starbucks lasts 2 hours, but you can have an unrestricted number of sessions per day if you reconnect after 2 hours. You can also get free wifi at many of the chain restaurants and eateries across London. Some of the best internet service providers in London are: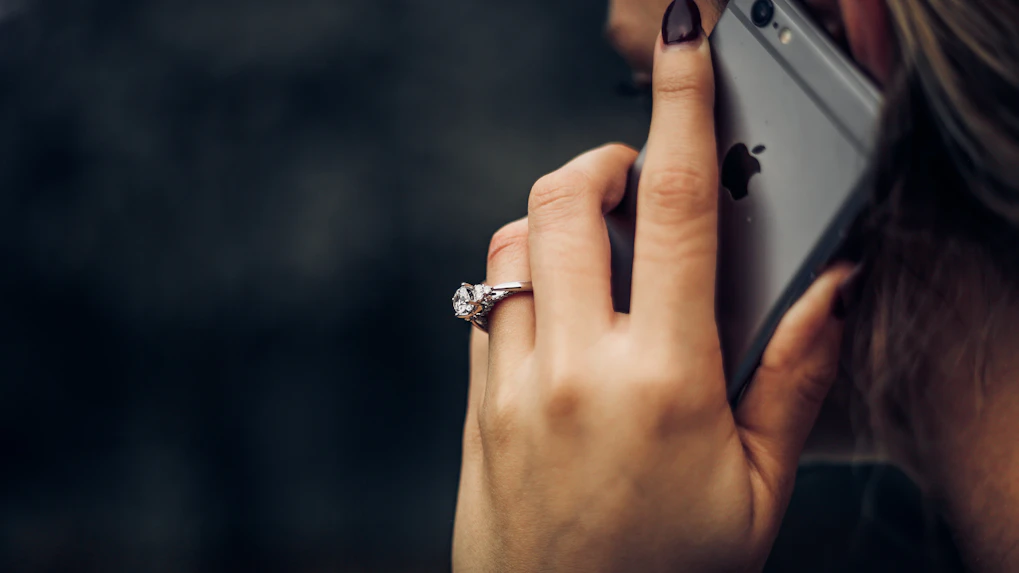 Phone Calls in London
Incoming: In order to dial a number in London, type in your country-specific exit or access code, followed by 44, which is the country code for the UK, followed by the phone number.
Outgoing: To dial a number outside of the UK from London, type in 00, which is the UK's international call access code, followed by the country code of the place you are going to call, followed by the phone number.
You would need a 900 MHz and 1800 MHz band phone, as well as the ability to use 3G, for your mobile phone to work in the UK. However, be wary of roaming charges, which can quickly add up if you're not connected to the internet.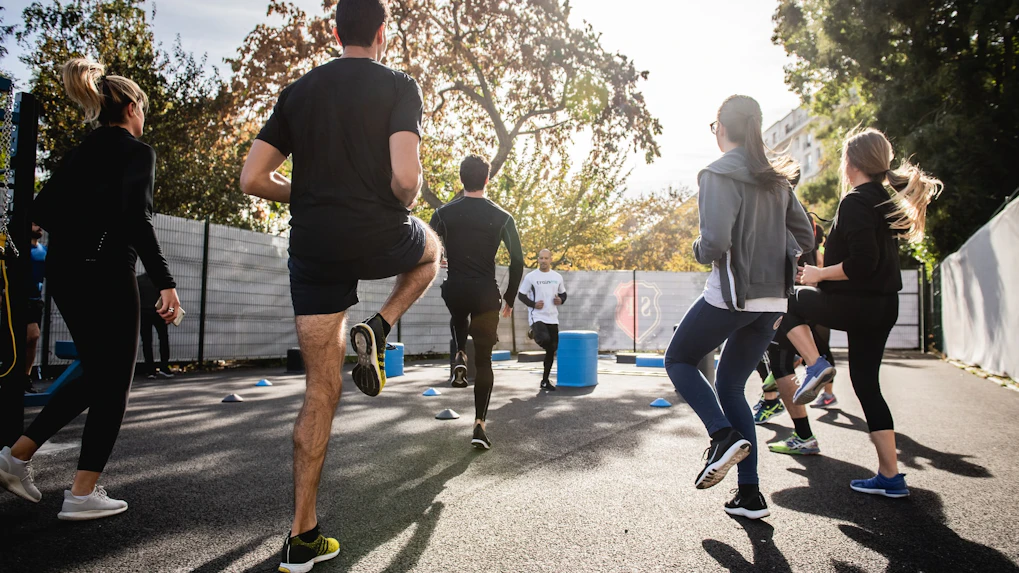 Staying Healthy in London
To stay hydrated, drink plenty of water, juice, and other liquids. Another thing you can do is stay out of the sun as much as possible. On clear days, the sun can be quite powerful in London, and it is easy to get badly burned. Wear sunscreen if you must be outside in the sun. Here are a few tips for staying healthy while visiting London:
Drink plenty of water to stay hydrated.
Avoid eating on the street unless it's a reputed street vendor.
Make sure to get enough sleep.
Put on sunscreen and sunglasses.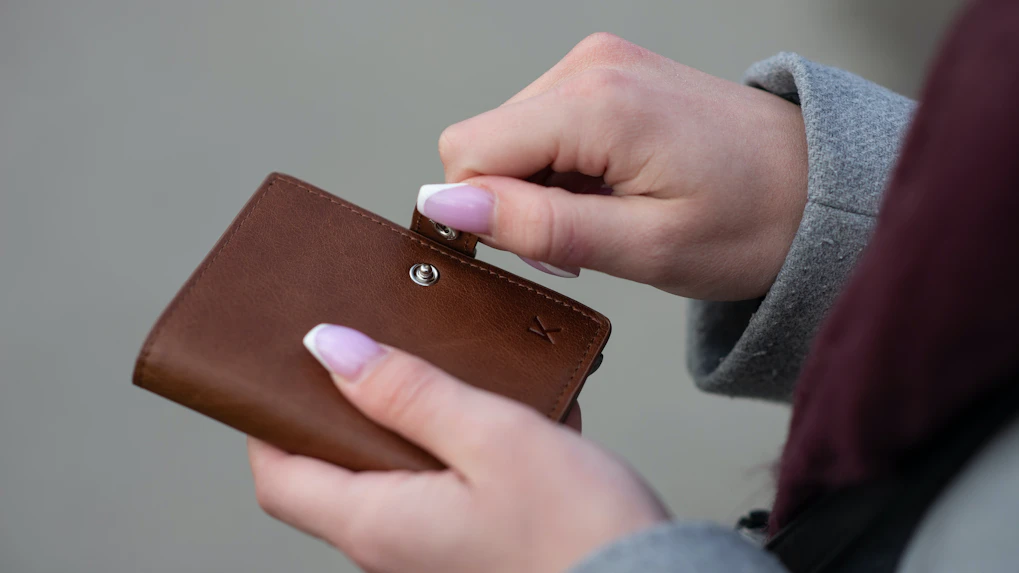 Money in London
Currency: Great British Pound Sterling | GBP | £
Credit cards are widely used for payment in London. There are numerous ATMs throughout the city where you can withdraw cash. Keep an eye out for ATMs that seem to have been tinkered with. To avoid being charged an exorbitant fee, make sure to ask about service fees and exchange rates before changing money. In London, the following online payment methods are accepted:
Amazon Pay
Apple Pay
Google Pay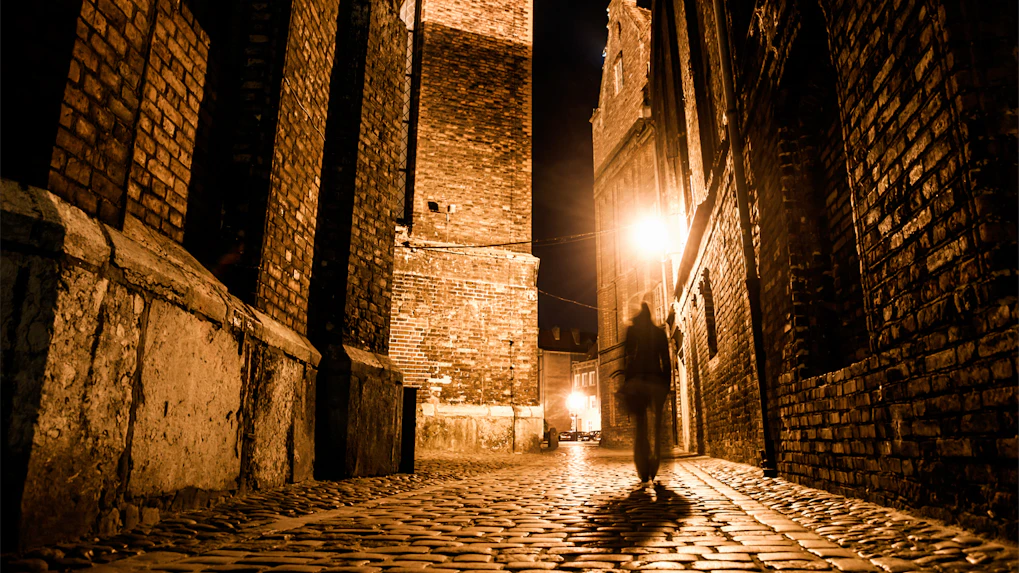 Safety in London
In general, London is safe. However, any location with a high number of tourists that is outside of your jurisdiction should be handled with caution. Here are some safety tips for your trip to London:
Pickpockets can be found in heavily populated regions and on public transportation.
Take only what you need, abandoning your personal items and extra cash at the resort and only carrying the cash you need in a fanny pack hidden away on your person.
Use a pouch or bag with zips and a safe handle, or a money belt, if you are planning to travel with extra funds and personal documents.
Stay vigilant on the streets if you are coming from a country that drives on the right, unlike the United Kingdom.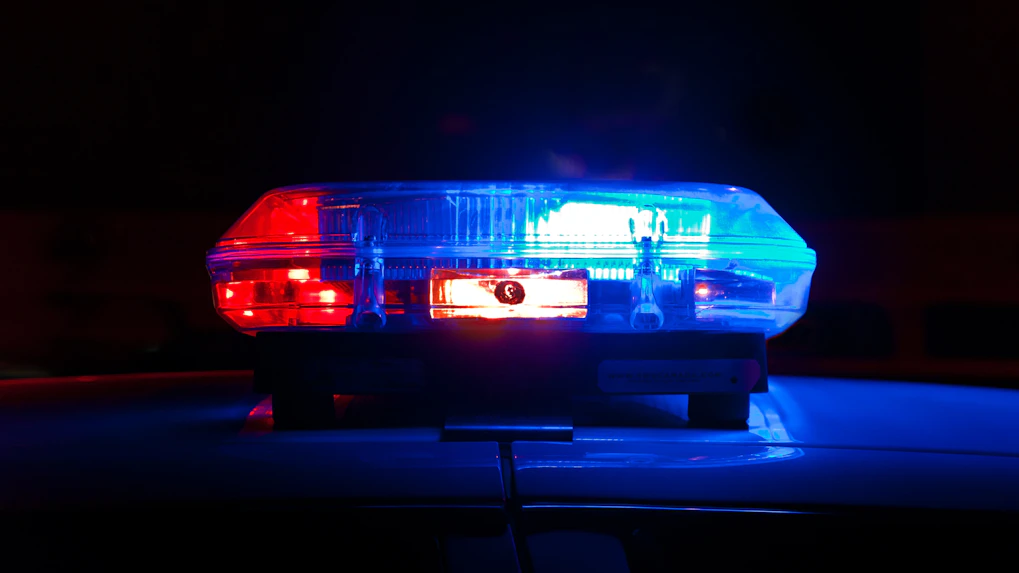 Laws in London
London has recently updated its tourism rules to bring more decorum among the visitors. Here are some laws you need to know:
Do not jaywalk.
Avoid being loud and unseemly at eateries to not stand out as a nuisance.
Do not touch the artifacts at museums and galleries.
Do not stand on the left of the escalator as that side is meant for walking and the right side is meant for standing.
Attractions
City Tours
Museums
Themeparks
Architecture
Shopping
Events
How to Save Money in London
#London Travel Guide
With so many choices, London, like all other tourist attractions, can become expensive. Here are the best money-saving ideas to help you experience London on a tight budget.
Oyster cards, Visitor Oyster cards, and contactless payment cards are the most cost-effective modes of transportation in London. Using a Visitor Oyster Card is more than half the price of buying one-day paper Travelcards or single cash tickets.
Although longer journeys should be taken by public transportation, central London is ideal for walking or biking using the city's Santander Cycles system.
London has a plethora of amazing free sights and monuments that you can visit free of charge. Top art galleries and museums, such as Tate Modern, the National Gallery, and the British Museum, as well as the Southbank Centre art complex and outdoor spaces like Hyde Park and Hampstead Heath, are among them.
Seeing a West End play does not have to be costly. Purchase your tickets in advance for significant savings. You can also get cheap last-minute tickets at the TKTS booth in Leicester Square.
The London Pass provides free admission to over 60 top London attractions, such as the Tower of London, Westminster Abbey, the London Bridge Experience, and the Thames River Cruise.
If you don't think you'll do enough sightseeing to justify purchasing a London Pass, you can avoid long lines and save money on ticketed attractions and exhibitions by booking online and ahead of time.
Know The City Neighborhoods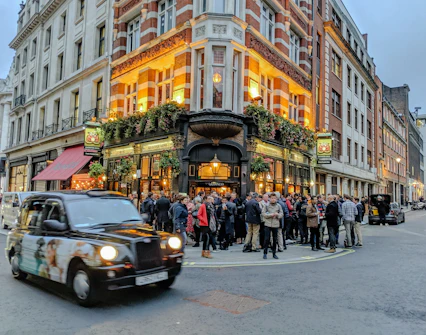 Soho
Upscale Area | Nightlife Hub
Soho is the place to go if you really want to wolf down and have a lot of fun. This is possibly London's most well-known neighborhood, and its somewhat shady past has spilled over into today in a zippy and exhilarating way.
Things to do:
Eat at several famous eateries
Grab a late-night drink or two
Visit a Jazz club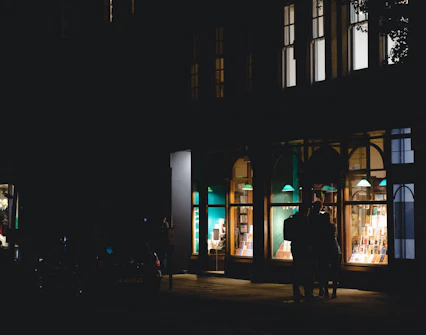 Marylebone
Rustic Neighborhood
Marylebone is one of those rare neighborhoods where you get a distinct impression that you've just discovered an enchanted secret with its quaint alleyways and bookstores.
Things to do:
Enjoy the famous street food
Head into a bookstore
Experience a distinctly Australian atmosphere at Daisy Green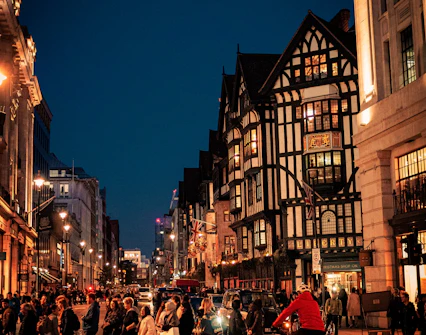 Mayfair
Upscale Area | Shopping Hub
Mayfair's affluent streets are home to some of the world's most opulent shops, galleries, and eateries, not to mention the gold-gilded gates of The Dorchester and its equitably well-known neighbors, Claridge's and The Connaught.
Things to do:
Shop to your heart's content
Enjoy an evening of fine dining at one of the restaurants
Walk around and explore the art galleries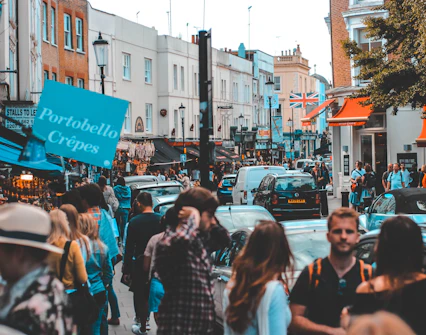 Battersea
Historic Area | Glitzy
Battersea's riverside parade of eateries and boutiques now has a glossy backdrop to match, thanks to an intense revamp that earned the neighborhood its own underground station and sparkling reputation.
Things to do:
Visit the boutiques in the area
Spot the celebrity cribs
Pay a visit to the Peace Pagoda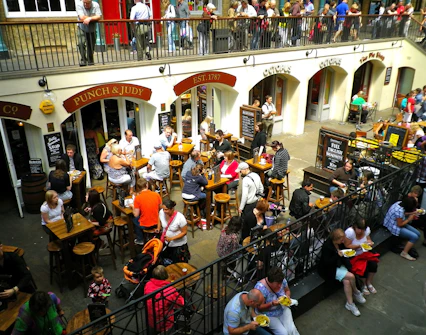 Shoreditch
Artistic Neighborhood | Unorthodox
Shoreditch's unconventional creative energy can still be felt and seen pulsing through the streets. By day, eccentric cafés serve flaky pastries to their fashion-forward regulars, and by night, multicultural bars and clubs judder into action until the early hours.
Things to do:
Spot the graffiti art in the neighborhood
Go bar hopping in the evening
Photograph the strange architecture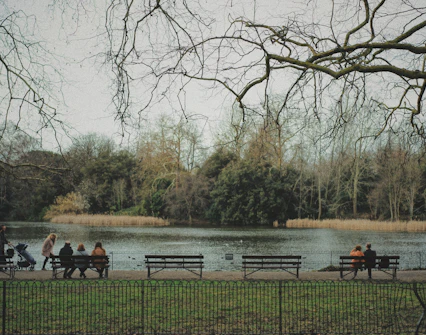 South Bank
Local Hotspot | Photogenic
This spot on the Thames's south bank provides much more than Borough Market's famed foodie stalls. While you could effortlessly spend hours munching on the delectable samples on offer, venture further and you'll discover a working replica of Shakespeare's original Globe Theatre.
Things to do:
Check out the offerings of the market
Try out the street food
Visit the Tate Modern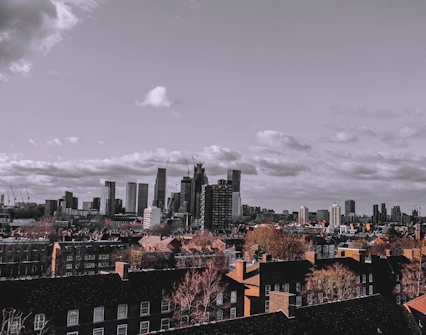 Brixton
Pop-culture Heaven | Tourist Hotspot
Brixton is the birthplace of David Bowie and also where Jimi Hendrix is said to have once jammed, but its glitzy pop-culture persona is only the tip of the iceberg. Because of the area's mix of generations, ethnicities, and lifestyles, this south London institution is always changing.
Things to do:
Plan an interesting date at The Shrub & Shutter
Catch a movie at The Ritzy
Read up at the Black Cultural Archives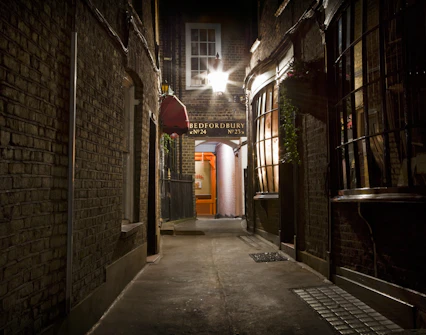 Camberwell
Family Friendly | Upscale
Camberwell, arguably the most beautiful South East London neighborhood, is fiercely proud of its self-contained town within a major city. It's no surprise, given the quirky cafés, independent boutiques, and rows of doll-house-perfect Georgian properties. 
Things to do:
Attend a Jazz mass at a church
Visit the prim parks of Camberwell
Eat at the Viet Cafe
Know Before Driving in London
#London Travel Guide
When driving in London, visitors should be aware of the various road markings and signs. There are a few one-way streets, so keep an eye out for them and make sure you're going in the right direction. There are a lot of pedestrians in London, so be careful when driving and always give way to pedestrians at crosswalks. Also, be mindful of the following things:
Visitors who are used to driving on the right side of the road should be aware that Londoners drive on the left.
The cars are also typically manual; automatics are more expensive.
Furthermore, traffic and parking are a nightmare, and the cost of gasoline is exorbitant.
Avoid using your car for city tours whenever possible, and rather reserve it for discovering the city's fringes or taking a day trip.
What to Eat in London
English cuisine has long been criticized for its taste. However, that is a thing of the past. The food in London is surprisingly flavorful and uses influences of its multiculturalism. With the amazing variety of cuisines available and the number of street market stalls only going up, there is no way for you to be disappointed with the food in London.
Must-Try English Desserts 
Where to Stay in London
#London Travel Guide
There are tens of thousands of accommodation options in the British capital, which can be daunting. The budget is usually the most important consideration when choosing a place to stay. This guide will provide you with all of the details you need about the alternatives available for various budgets. This list includes everything from 5-star properties and boutique experiences to budget backpacker hostels.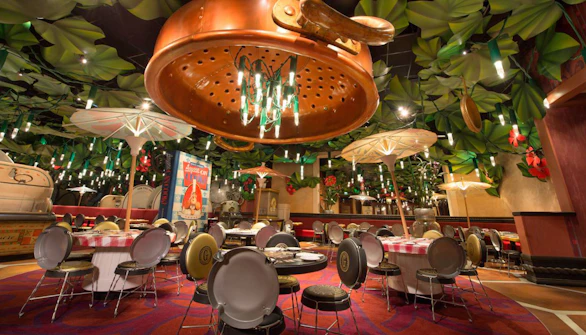 Budget Hotels
Staying in London can be expensive, but if you know where to look, you can find some great budget hotels. There are numerous low-cost hotels in London that will provide you with a comfortable stay without breaking the bank. These are some of the best low-cost hotels: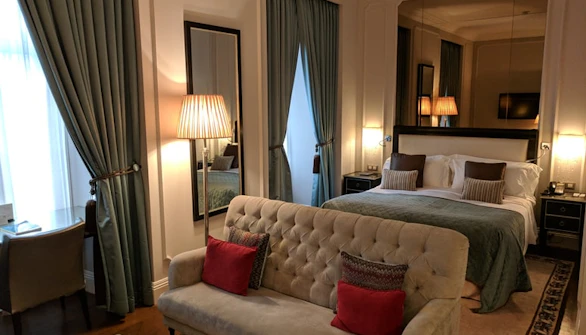 Mid-Range Hotels
If you want more traditional hospitality in London, regardless of your budget, there are plenty of mid-range options to choose from. The two banks, as well as Shoreditch, are among the most desirable areas for hotels. Here are some of the best mid-priced hotels: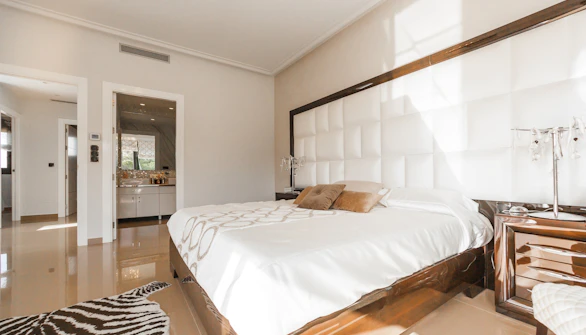 Luxury Hotels
There are several alternatives in London for a more opulent hotel experience. When compared to other premium hotels around the world, some highly-rated deluxe hotels are considered to be quite affordable. Here are a few examples of the priciest hotels in London: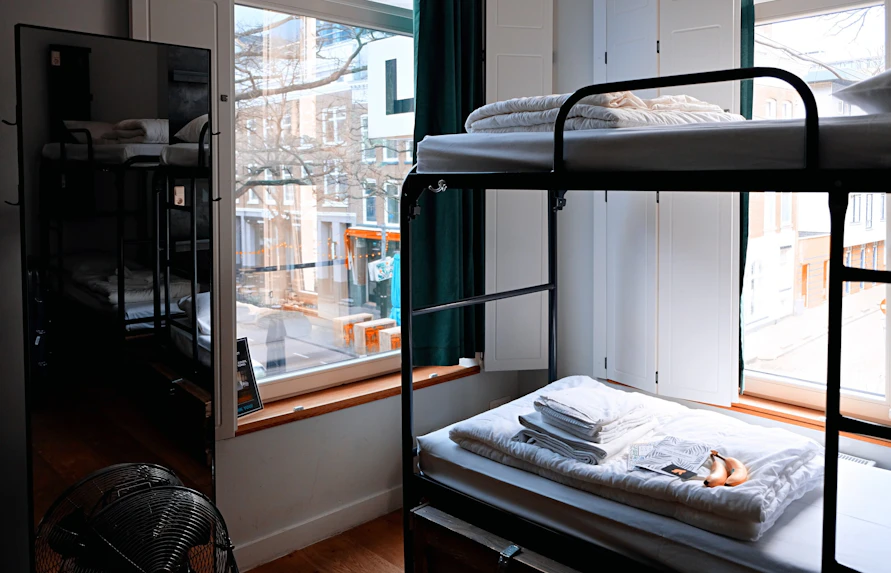 Hostels
Hostels in London can be a good option for budget-conscious travelers. They are not only less expensive than traditional hotels, but they also offer a more authentic London experience. You will be able to meet new people and make new friends while staying in a hostel, and you will most likely get to know the surrounding streets quite well.
Boutique Hotels
A boutique hotel may be the best option for you if you want an elegant and one-of-a-kind hotel experience in London. Smaller hotels provide a more intimate and personalized experience, with many involving unique design features and/or themed rooms.
Where to Shop in London
#London Travel Guide
The city has numerous streets that are lined with countless luxury brands and are filled with eye candy for Shopaholics. While shopping here isn't cheap, it's an amazing experience worth trying if you want to glam up your wardrobe or home! So, the next time you visit England, make sure to visit these best shops in London to fulfill your wish: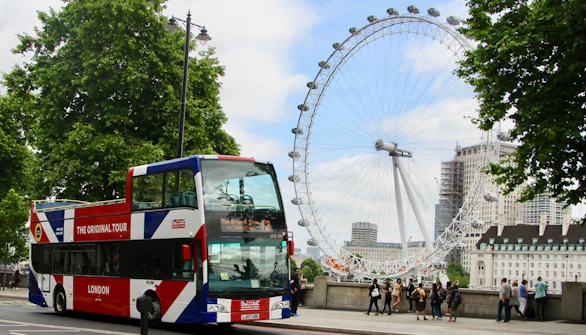 Hop-On Hop-Off Bus Tours 
Hop-On Hop-Off  Buses are a fantastic way for tourists to explore the city and provide unparalleled ease of access to the city's most important landmarks. Any significant landmark in London will have open-top double-decker buses plying the streets. Millions of tourists visit London each year, and the Hop On Hop Off (HOHO) buses are a popular mode of transportation.
Best Tours in London: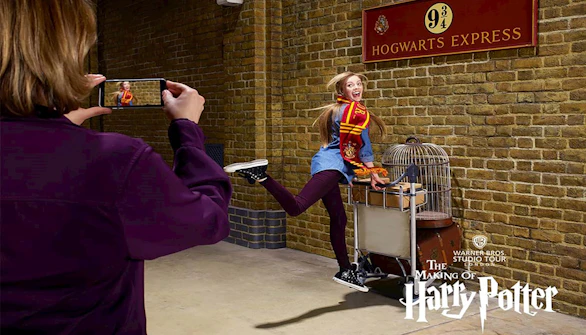 Guided Tours
Guided tours in London are an excellent way to see all of the city's top tourist attractions without getting lost. You can learn about each tourist attraction's history and discover interesting info about them that you would not have known otherwise. You'll also be able to avoid crowds and long lines at the attractions.
Best Guided Tours in London: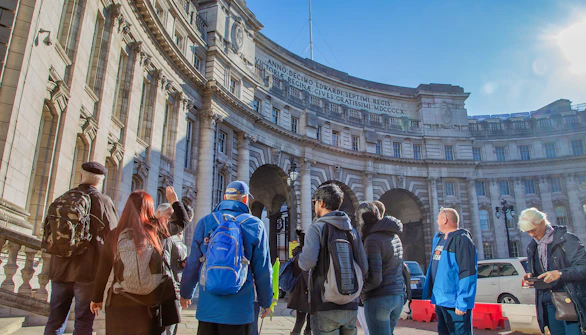 Walking Tours 
London is a walkable city. It is therefore quite convenient to set out on foot and witness a number of major attractions without having to pay for public or private transportation. This also allows you to see a lot more of the city than you would have from the public transport. Here are the top Walking Tours in London:
Best Walking Tours in London:
London With Kids & Family
#London Travel Guide
With far too many activities to do in London with children, this city is a fantastic option for your first stop when visiting the United Kingdom with the family. Everyone will find something to their liking in London. On any given day during a family vacation to London, you can go sightseeing, enjoy toddler playing time at the playground, engage school kids in history, enchant teenagers with all the facilities of a big city, and decompress with delicious dishes and a glass of wine. London is like an open-air gallery where kids can see history as a living thing rather than just a historical topic.
Art & Culture in London
#London Travel Guide
As one of the world's major global cities, London has a significant impact on the arts, commerce, education, entertainment, fashion, finance, health care, media, tourism, and transportation. It is therefore not surprising that the art and culture of London are relevant globally. With its diverse tourist attractions, a visit to the city of London would ensure that you witness the city's thriving art and cultural scene with your own eyes: an experience that is more precious than anything one particular monument in London may have to offer.
Entertainment in London
#London Travel Guide
London does not lag behind any other premier European attraction when it comes to entertainment options. It is the home to West End and off-West End theaters. In addition, there are various venues that are known to provide wonderful live performance arts events throughout the year.
Top 10 London Travel Tips
Grab discounted theater tickets at the TKTS booth on the day of the show.
You can spend days exploring world-class museums such as the Tate Modern, the British Museum, the City Museum, the National Gallery, the Historical Museum, and many others without spending a dime.
Borough Market in London, founded in 1756, has something for every foodie. It is the home of some of the finest British and international produce and dishes. Come hungry, and you'll leave satisfied.
Get out of the city and enjoy a day trip to Oxford, Stonehenge, or to the countryside of Cotswolds or Lacock.
Go for the Thames River Cruise if you are in London in Spring or Autumn to really witness the beauty of the city.
Wind down at one of the parks of London because sightseeing in the city can really be hectic.
Walk the South Bank of London and take in the London vibe as you go along.
Don't miss a quintessential London pub experience on your trip to London, preferably during a football or rugby game.
Include a short day trip out of London when London starts to get too familiar for comfort.
Take advantage of the Santander Cycle system and take a bike tour around the city.
Frequently Asked Questions About Traveling to London
What is the best time to visit London?
London can be a bit hot in July and August. The average temperature in London is around 16 degrees Celsius, which is not too hot.
Are there places to see in London at night?
Yes, you must see Big Ben in the dark in addition to the Shard.
Where are the best places to eat in London?
The best places to eat in London are located in the central area of the city, like Alexander The Great Restaurant, Buenos Aires, Liman Restaurant, and Amrutha Lounge.
What are the languages spoken in London?
English, French, Spanish, and German are spoken in London.
What is the best way to get around London?
The best way to get around London is through the bus and tube network.
What are the live entertainment options in London?
The live entertainment options in London include jazz shows, concerts, live theater, and operas.
What should I pack for London?
For London, you should always pay close attention to the weather forecast. The summer months can be hot and require breathable clothing. The winter season requires multiple layers. It also rains in London quite often throughout the year, so be sure to carry waterproof clothing.
What should I avoid in London?
Do not impede the way of the locals during rush hours, do not start pointless conversations, do not make eye contact with strangers as Londoners are reserved, and do not be loud in a closed space.
If I have only one day in London, what are the must-see attractions?
The London Eye, St . Paul's Cathedral, and Tate Modern are the must-see attractions if you are in London for just one day.
Where can I stay in London?
You can stay at one of the many hotels in London available for a wide array of budgets. The city also has boutique hotels and hostels. Visitors seeking a more tranquil experience should stay near Camberwell, while those seeking to be in the thick of the action should stay in Soho.
What are the most popular tourist destinations in London?
The most popular tourist spots in London are The Shard, Tate Modern, Madame Tussauds, St. Paul's Cathedral, and Westminster Abbey.
What are some good day trips from London?
Some of the best day trips from London are Stonehenge, Oxford, and Bath.