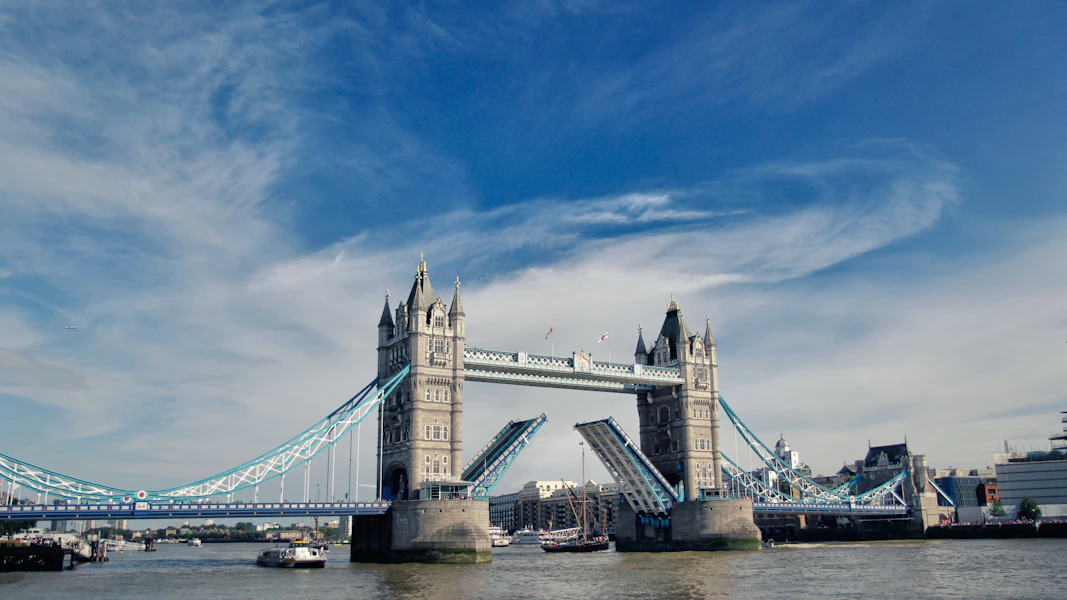 Valentine's Day London 2022 | Romantic Things to Do, Handy Tips & More
Valentine's Day in London is an experience unlike any other! Spend quality time with your partner in London and be a part of some incredibly romantic activities. Whether it's an intimate cruise on the Thames or a romantic stroll through Hyde Park, there's something exciting for everyone looking to spend a magical Valentine's day in London.
All You Need to Know About Valentine's Day in London
Why Celebrate Valentine's Day in London?
Weather
Handy Tips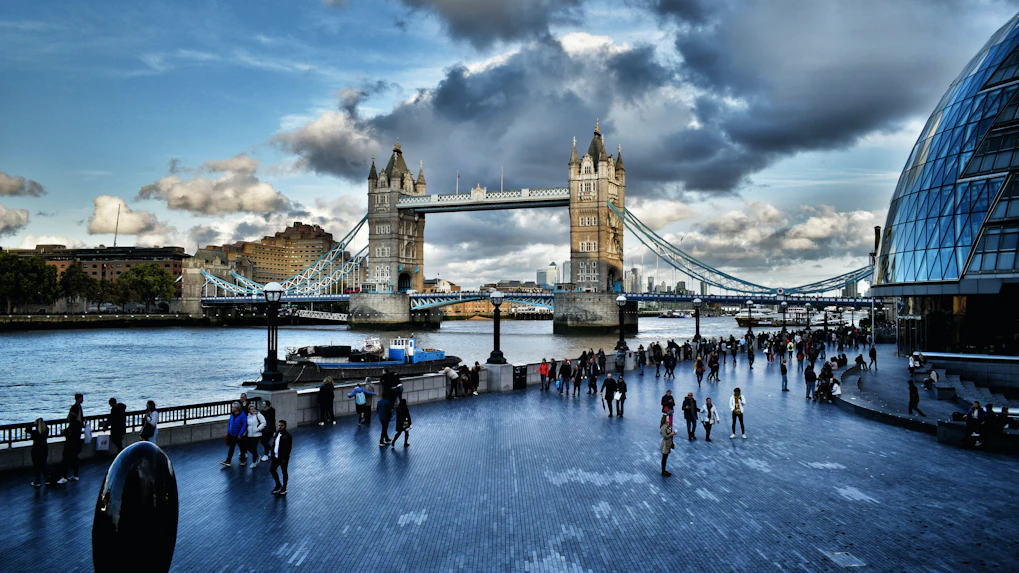 From Valentine's Day dinners and champagne with a view to lovely bloom decorations, intrigue your date with a romantic getaway to London this Valentine's day. 
A city that is a melting pot of different cultures and customs and has numerous attractions to make your Valentine's day memorable.
London has a rich historical heritage for you to explore together with your lover.
The art galleries of London and the poetic abodes of London are the perfect place for you and your partner if you are art and literature enthusiasts.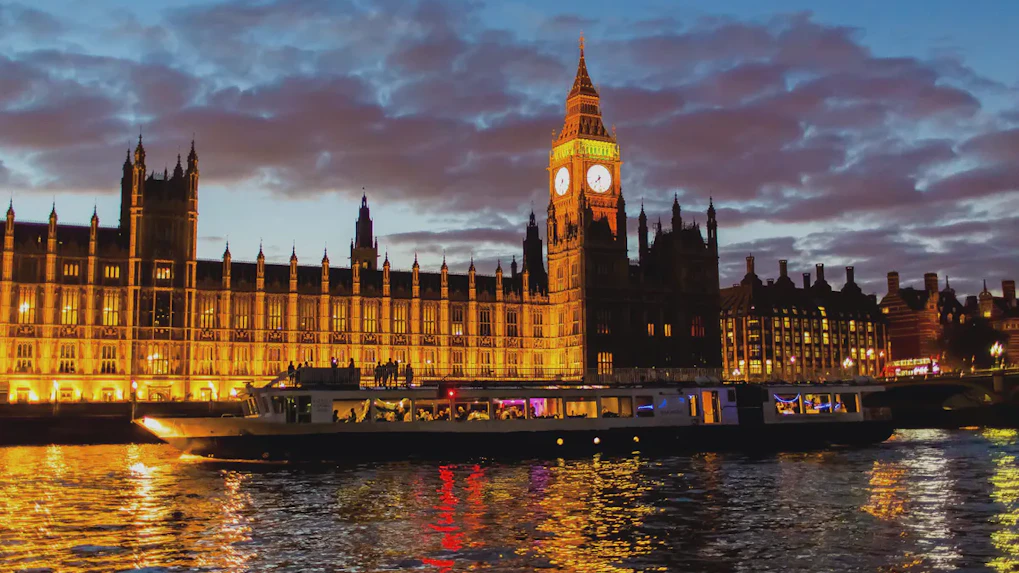 Highest Temp: 6.5 °C 
Lowest Temp: −1.3 °C 
Chances of Rain: 6.5% 
What to wear: It is ideal to dress in layers throughout the cold weather and a winter coat is a must for the colder and windier days. Remember a decent pair of strolling shoes and an umbrella can go a long way. Likewise, carry your cap and gloves to keep warm.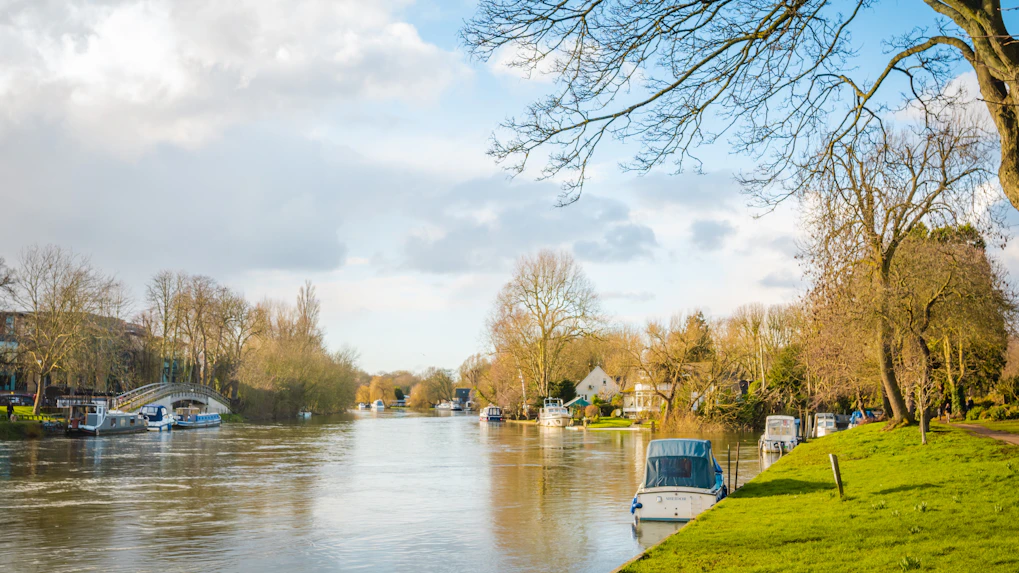 A meal cruise combines the best of both worlds — good food and a great view.
London can be a busy city during Valentine's month so make sure to do your bookings beforehand.
Getting fast-track tickets is suggested as the London Eye is a very popular attraction in the city. 
While the city can be explored on foot, it is advisable to opt for a tour or hop on a hop-off tour. 
Enjoy your drinks with your loved one as you watch the English National Ballet show performance and create a night to remember.
Romantic Things to do on Valentine's Day in London
1
Go on a trip to Kensington Palace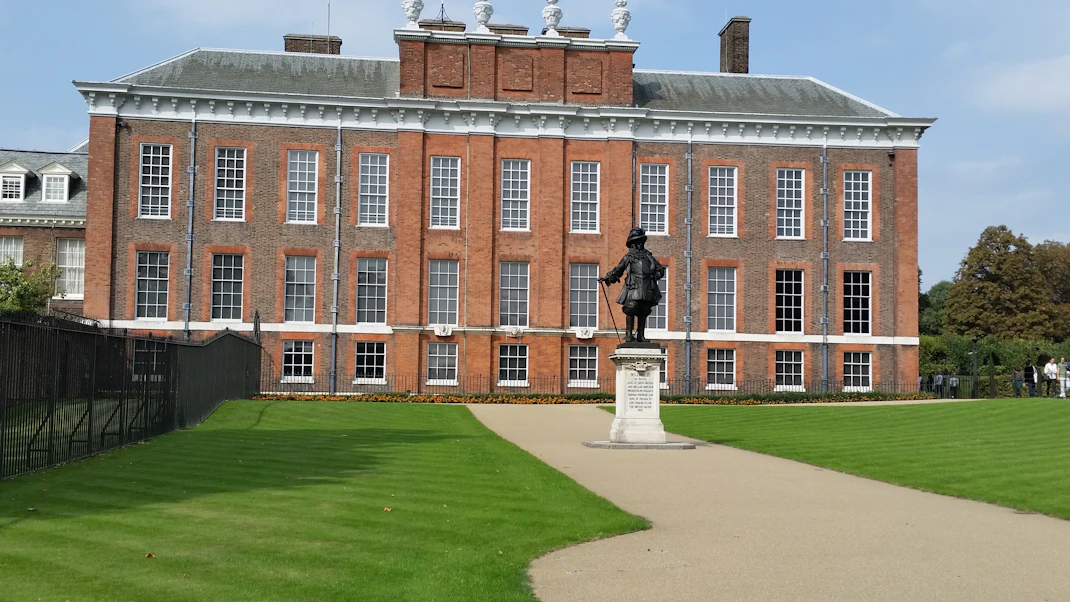 One of the many things that makes Kensington Palace worth visiting is its royal history. It's an absolute honor to visit this place as it's Queen Victoria's birthplace. It's been the royal residence, princess Diana lived here with the young prince. Also, it's perfect for spending time at this beautiful place with your loved ones away from the crowd. The opening times are 10:00 am to 4:00 pm. Book early tickets to enjoy this amazing ambiance with no hurdles.
Address
Kensington Gardens, London W8 4PX, United Kingdom
Handy Tip
Check in advance for special exhibitions being hosted at Kensington Palace. Usually there is no extra price for the exhibitions but it is always better to check in advance and be prepared.
More details
2
Take in gorgeous views from the London eye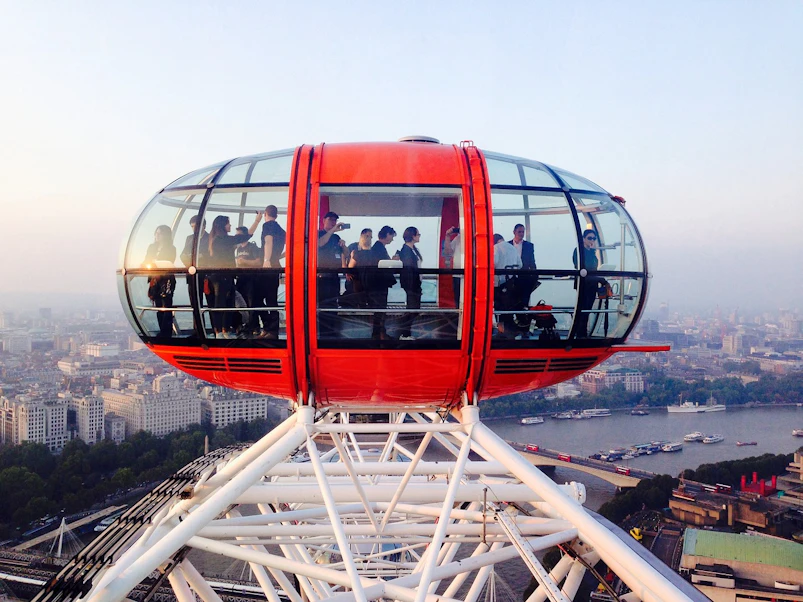 When it comes to London how can someone not think about the largest cantilevered observation wheel the only London eye situated on the south bank of the River Thames. It's surely a very lavish experience to be at top of the city with your partner for a beautiful sight sipping some good wine. Cupids pod is a private pod for couples along with a bottle of Pommery rose champagne, a luxury box of truffle, and a private host in 30 min of rotation.
Address
Riverside Building, County Hall, London SE1 7PB, United Kingdom
Handy Tip
Reach the spot early to get in quicker because this attraction is known to have huge queues. Definitely helps if you get Fast Track tickets to skip the line.
More details
3
Enjoy Jazz Music on Valentine's Day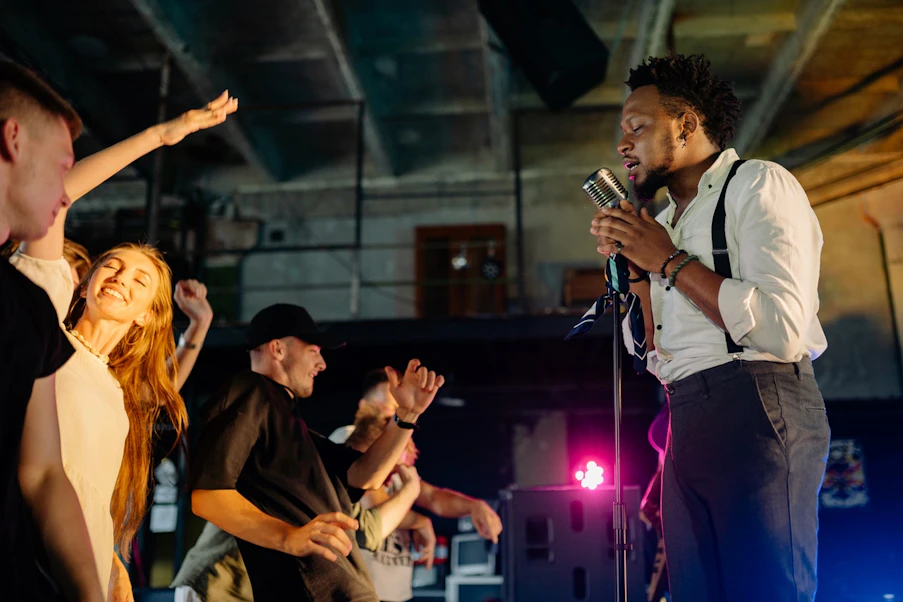 Enjoy some soulful jazz music on Valentine's Day for a truly romantic experience. Ronnie Scott's is a popular jazz club that has some great performances and something you should definitely check out!
Address
47 Frith St, London W1D 4HT, United Kingdom
Handy Tip
Make a reservation in advance to avoid missing out on good seats.
More details
4
Stroll through Hyde Park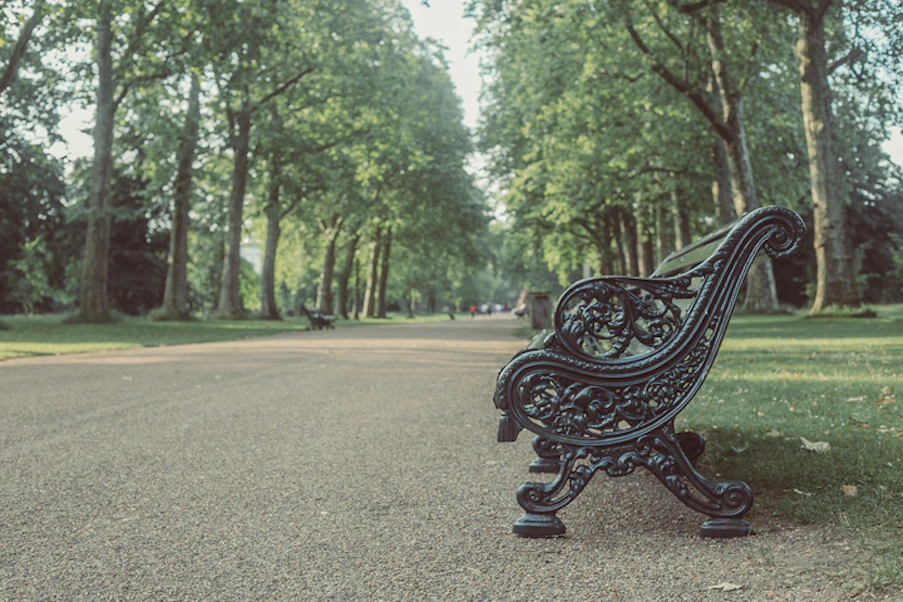 What could be warmer than your lover's hand in yours, Hyde Park is one of the largest central parks in the borough of Westminister London. Strolling in Hyde Park can be very romantic for couples during Valentine's all-around trees, a large lake, a meadow, and ornamental flower gardens all at once.
Address
Hyde Park, London W2 2UH
Handy Tip
There are limited parking facilities around Hyde Park so it is better to take public transport .
More details
5
Shopping on Portobello Road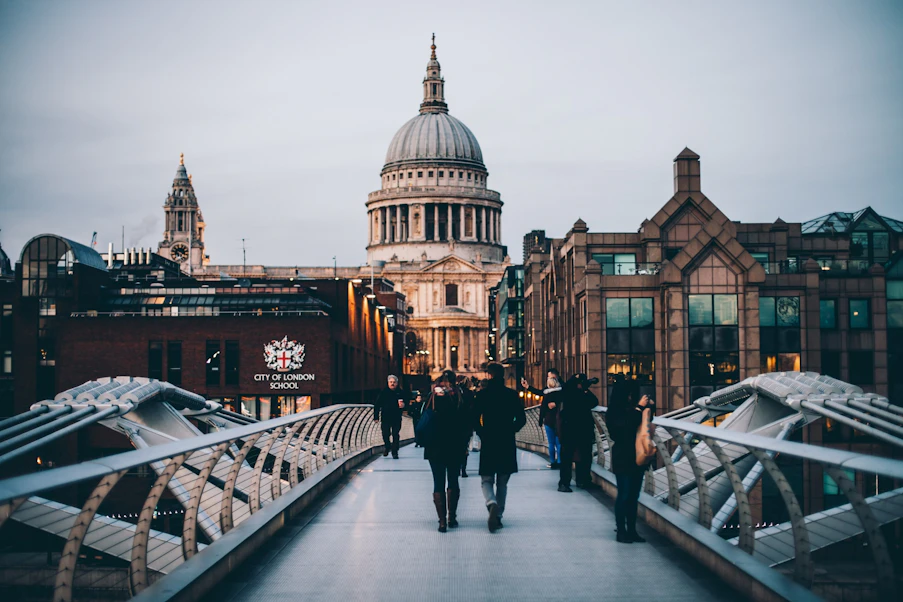 Wanting to gift something to your partner from London, why not take them to the very popular market at Portobello market road. There are so many varieties to shop having the best antique pieces to shop from. It's open every 7 days, so you can enjoy shopping in London without any time limits.
Address
Portobello Road, London W11 3DB
Handy Tip
If you want to visit at a less crowded time , try to go before 11:30 AM on Saturday.
More details
6
A romantic Thames River Cruise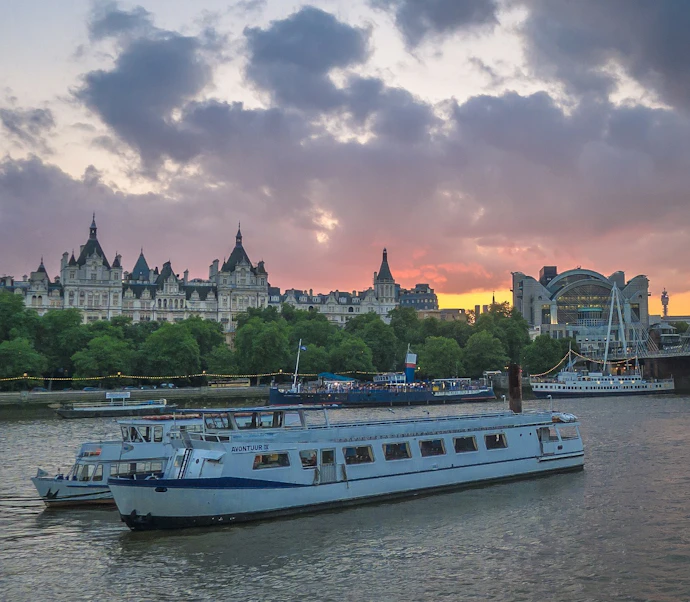 Are you planning for some fun with your partner, then having an ultimate party experience is on the go. Lunch cruises, afternoon tea cruises, dinner cruises, evening river- light cruises, lots of packages available to enjoy plenty of eateries here in London. This would surely be a memorable day to do on Valentine's day.
Handy Tip
Get your tickets from beforehand as you can expect massive queues and crowd on valentines day.
More details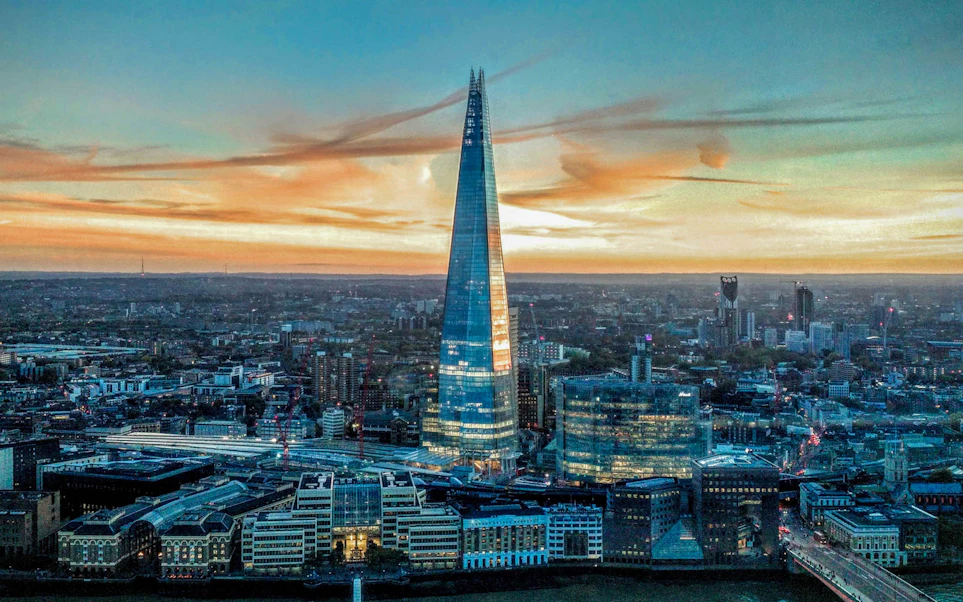 This Valentine get active together and discover the Shard in London with your partner. Offering the highest viewpoint of the city with unparalleled panoramas in London. Sightseeing is one of the great things to do on Valentine's Day. There are a few restaurants with lots of yummy eateries that you can enjoy while having a view from Shard. The entry to the Shard is absolutely free of cost.
Address
32 London Bridge St, London SE1 9SG, United Kingdom
Handy Tip
Head to Level 72 to enjoy the best views while avoiding the crowds.
More details
8
Get poetic at Keats House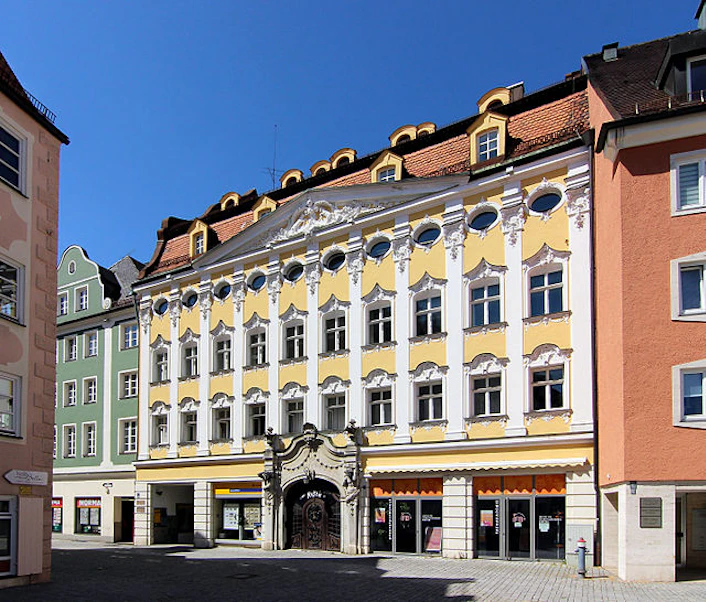 Keats House is a writer's house museum in what was once home of the romantic poet John Keats. What better place to get a lil poetic and utter some mesmerizing and loving lines. It surely will make the day for you two on this Valentine's Day. Opening hours are between 10:00 am to 3:30 pm.
Address
10 Keats Grove, London NW3 2RR, United Kingdom
9
Relish art at the National Gallery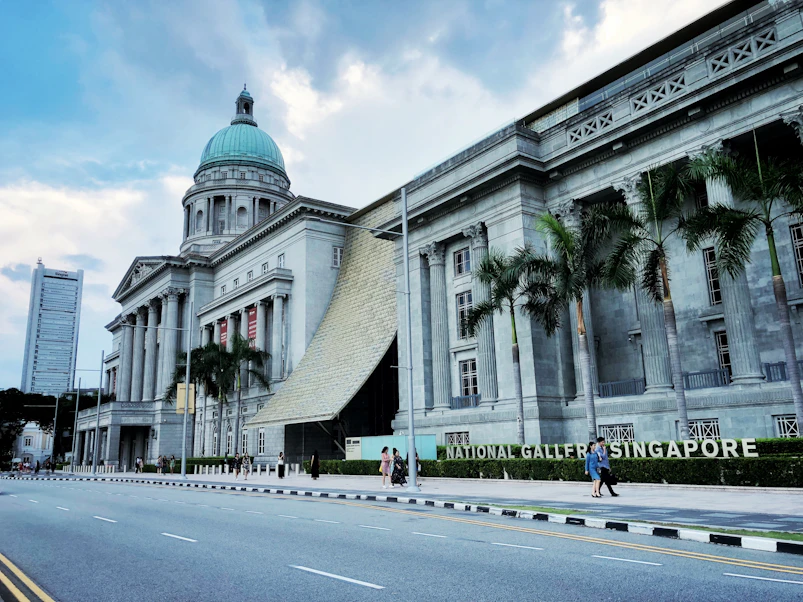 If you and your partner are art lovers, this is the best place you'll come across in London. Spend some good and loving time here at the National Gallery art museum located in Trafalgar in the city of Westminister, Central London. It has a collection of about 2300 paintings. Entry to the museum is also free.
Address
Trafalgar Square, London WC2N 5DN, United Kingdom
Handy Tip
If you want to avoid the crowd, try visiting early in the morning when the Museum opens its gates.
More details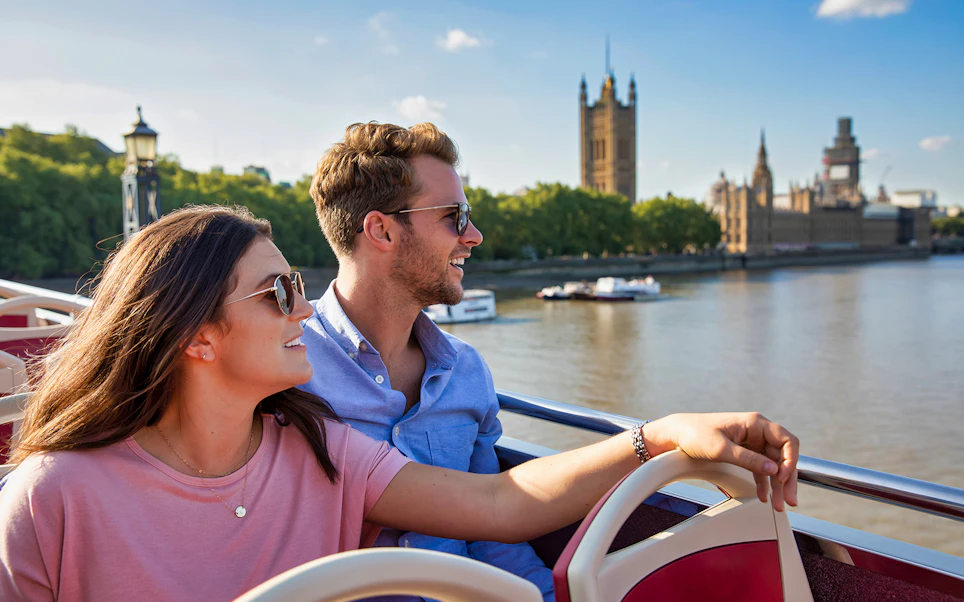 Beside the River Thames, the South Bank is a dynamic area at the heart of London's cultural scene. The best place for couples here riverside walkaway is lined with trees, restaurants and pubs and is the site for frequent fairs and events. One must go for some loving time with their partners.
11
Sunset at Primrose Hill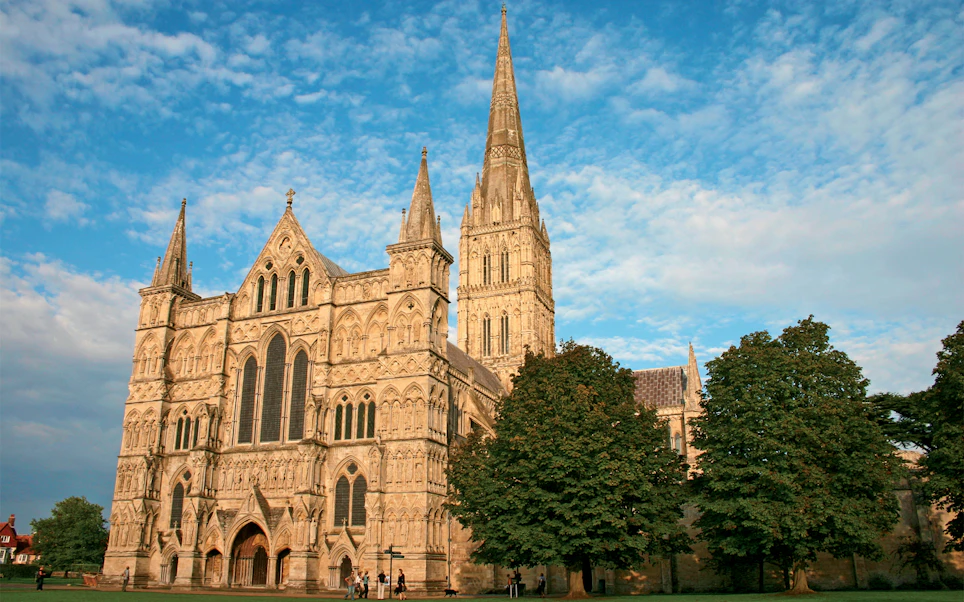 Primrose Hill is a compact village-like area of grand Victorian terraces and pastel-colored regency townhouses. There are hilltop parks a perfect spot for enjoying lovey-dovey time for couples in nature. And could be better than enjoying the sunset at Primrose Hill. In the very golden hour, couples can have their adorable moment. It's open for 24 hrs.
Address
Primrose Hill Rd, London NW1 4NR, United Kingdom
12
Catch a show at West End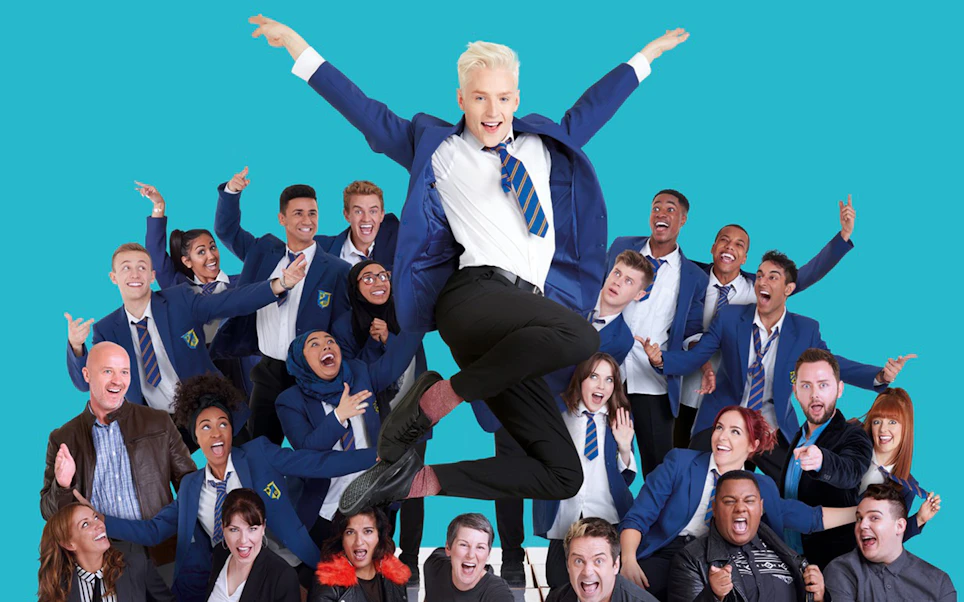 One can definitely enjoy their favorite shows at West End. Some popular shows are The Mousetrap, Les Misérables, The Phantom of the Opera, and The Woman in Black. West End theatres are the best to cherish your fav shows. It would be a perfect Valentine by taking your partner to their fav show. London surely has the best theatres. Do have a good time with your partner this Valentine in West End.
Handy Tip
Decide which show to see and try to book tickets from beforehand to warrant a good seat at the theatre
More details
Plan Your Valentine's Day in London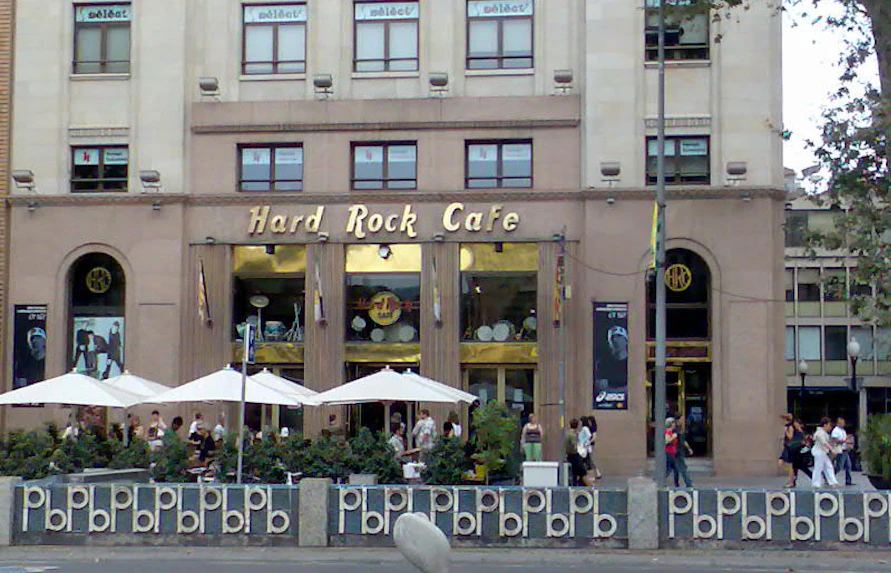 Where To Eat
14th of February offers the ideal reason to sample London's very best eateries with your other half. From at-home events offering Champagne and oysters, to deliveries that'll have your other half swooning, find your dream fancy date night in this guide to Valentine's Day restaurants in London. 
La Poule au Pot - La Poule au Pot offers a three-course "Saint Valentin" menu for February 14. The  farmhouse-suggestive French restaurant's menu includes multiple beguiling choices for each  course 
Cost for 2 - £140 

Petersham Nurseries - Petersham Nurseries is hosting a romantic happening across both its Richmond and Covent  Garden locations this current Valentine's Day. The menu is not to be disclosed until the day, but you can expect Italian-inspired flavours with tons of fresh produce. 
Cost for 2 -£160 

Ella Canta - All through the six-course Mexican Seduction menu – designed by chef patron Martha Ortiz diners will find dashes of vibrant red and pink ingredients, with large plates including oysters with pickled red onion and lime, red snapper with radicchio, and red fruit sorbet with liqueur caramel. 
Cost for 2 - £140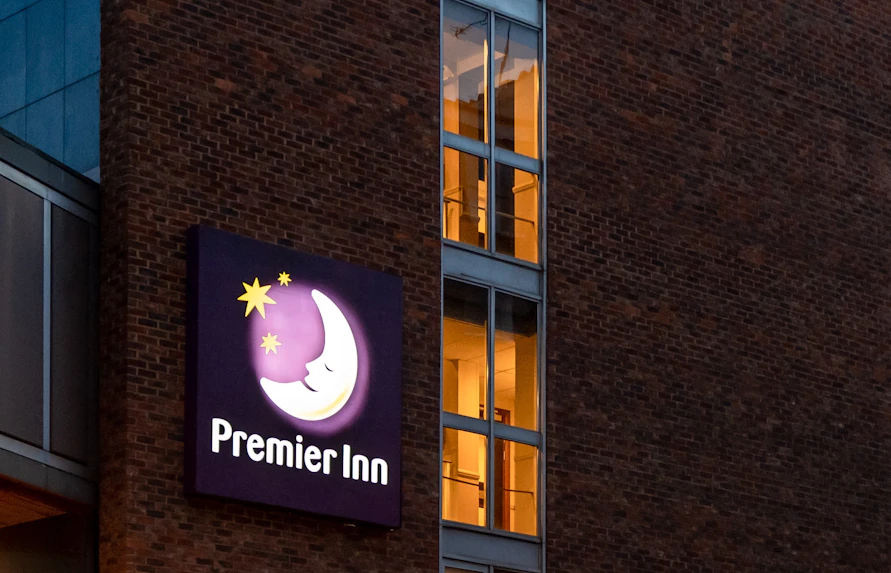 Where To Stay
London has a fine selection of hotels to make your romantic getaway a memorable one for you. Whether you choose a budget hotel to make your trip affordable or a luxury hotel to treat your loved one, you will have a lovely experience staying in the pleasant hotels of London with the best services and the most beautiful vistas to look at.
Budget Hotels -
Mid-Rage Hotels
Luxury Hotels
Frequently Asked Questions about Valentine's Day in London
What are the best things to do on Valentine's Day in London?
Take your date on a romantic stroll around WWT London Wetland Centre. Watch the sun set over the capital from The View from The Shard. Enjoy dinner with a view high up at Sky  Garden. Sip on cocktails at one of London's best rooftop bars with your partner
What are the best places to eat on Valentine's Day in London?
When you're going on a romantic date, taking your significant other out for a meal on this special day, the right atmosphere and great food are essential when picking a romantic restaurant in London. Above at Hide, Andrew Edmunds,  Balthazar, Berners Tavern,  Bob  Bob Ricard,  Peachy Goat, Casse-Croûte, Champor are some of  London's most romantic restaurants. 
What are the best places to stay on Valentine's Day in London?
At the Standard in King's Cross is one of the best romantic staycations that you can have. Meanwhile, Leicester Square has a lavish new spot, the Londoner. And for romance with added history, love birds should look no further than Batty Langley
Is it cold in February in London?
February tends to be cold in London, however, not as cold as many other cities in  Northern Europe usually are. 
What can couples do on Valentine's Day in London?
Have a picnic, sip some wine by candlelight at Gordon's Wine Bar, cruise down the Thames during a sunset, spend a day wandering around Kew Gardens, catch a performance at the Royal  Opera House, dine in a romantic restaurant, or watch the sunset from the sky. 
What's the most romantic thing to do in London?
There are endless number of romantic things to do in London with your significant other. Make sure that you don't just start your day on a charming note, but also end it on an unforgettable one. To name a few, Biking At Olympic Park, Helicopter Tour, Chocolate Making Class are the most romantic things to do in the city of love. 
What are the best things to see for couples on Valentine's Day in London?
Tower Of London, Hampton Court Palace, National Gallery, St. James Park, Primrose Hill are very romantic destinations for a couple to enjoy.