A Guide to Visiting London in December | Attractions, Events & More
Contents
As winter descends upon London, the streets come alive, weaving a tapestry of lights, decorations, and joyous celebrations. From iconic landmarks like the glittering Trafalgar Square tree to the charming markets nestled along the Thames, London transforms into a magical wonderland during December. Join us on a magical journey to London in December.
Is December a good time to visit London?
December is one of the finest months to visit London because it is less crowded. The weather begins to change into winter, and the fall colors fade away completely. If you're planning a trip to London in December, keep reading to learn everything you need to know to make your trip a success.
Why You Should Visit
December in London sees a notable decrease in tourist numbers, especially at the beginning of the month.
This period is considered the city's low season for tourism, resulting in significantly lowered hotel rates and airfares, making it an ideal time for budget-conscious travelers.
Numerous social gatherings and Christmas-themed shows take place during December, providing ample entertainment options for visitors.
With the reduced tourist footfall, you have the opportunity to spend as much time as you desire exploring some of London's top attractions at a more relaxed pace.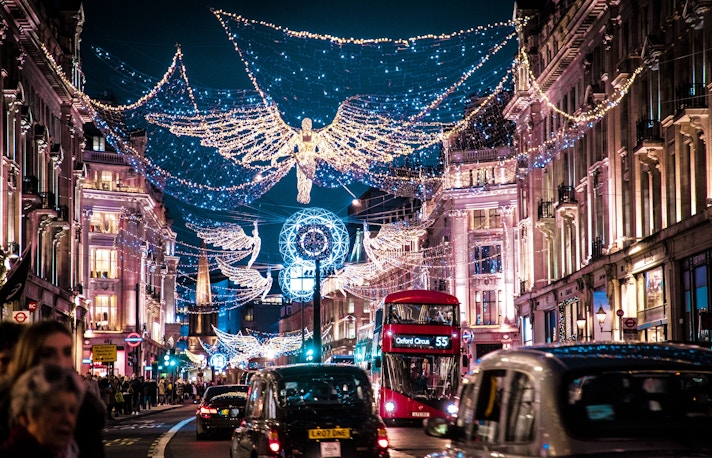 What to Look Out for
While December generally witnesses a decrease in tourist numbers compared to the previous month, the last two weeks see an influx of visitors due to Christmas and New Year's Eve festivities.
London's December weather can be chilly, so packing appropriately is crucial.
Expect a higher likelihood of rainy days in London during December, potentially leading to last-minute plan adjustments.
The shorter days in December limit the window for commencing and concluding your travels, requiring strategic time management.
Some London attractions might be closed in December due to inclement weather, posing a potential disruption to your itinerary.
Overview of Weather in London in December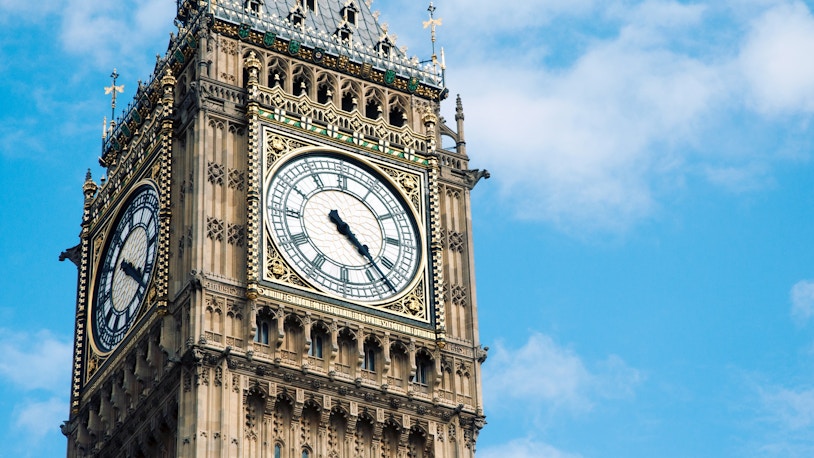 Winter arrives in London in December, bringing with it cold and rainy weather. There will be mostly overcast days with some rain, but no storms or torrential rains. Exploring the city through strolls or biking becomes less practical during this season. Additionally, December days are noticeably shorter than the nights.
Average Temperature: High - 8ºC Low - 3ºC
Average Rainfall: 55mm
Daily Wind Speed: 26 kmph
Best Time to Visit London
12 Best Things to do in London in December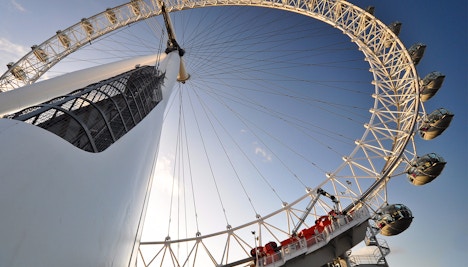 1. London Eye
Landmark
It's hard to imagine South Bank without the London Eye, the world's largest cantilevered Ferris wheel, which opened in 2000 to mark the millennium. It was supposed to be a one-time attraction that would be taken down after five years, but its popularity has ensured its survival. It has drastically altered London's skyline and is seen from a number of vantage points
December Timings: Daily 11 AM to 6 PM
from £24.50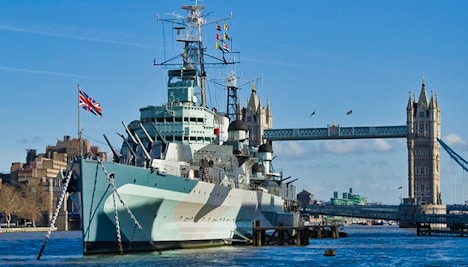 2. HMS Belfast
Landmark
HMS Belfast attracts children of all ages. This large light cruiser, launched in 1938, served in WWII and the Korean War, helping to plunge the Nazi battleship Sand, which was shelling the Normandy coast on D-Day. Its 6-inch cannons could hit a target 12 miles away. The exhibits provide a wealth of information about life on board during both peacetime and military engagements.
December Timings: Daily 10 AM to 5 PM
from £23.60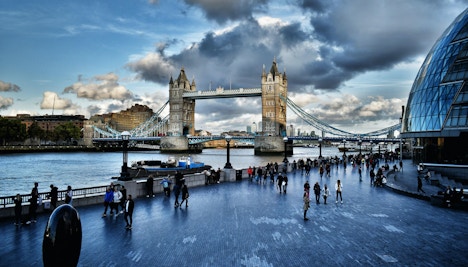 3. Tower Bridge of London
Landmark
The most recognizable and imposing bridge in London is this Victorian architectural marvel. The neo-Gothic towers, despite being only 120 years old, appear to have been a part of the city's view for eons. The bridge can be raised in three minutes using a steam-powered bascule system, allowing large ships to pass through.
December Timings: Daily 10 AM to 6 PM with the last entry at 5:30 PM
from £11.40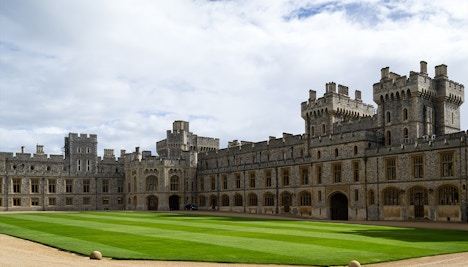 4. Windsor Castle
Castle | Historical Landmark
Windsor Castle stands as an iconic symbol of British history and royal splendor. As the oldest and largest inhabited castle in the world, Windsor Castle has played a pivotal role in the monarchy for nearly 1,000 years. The castle's architecture is a captivating blend of medieval and modern elements, showcasing the evolution of centuries past. . A visit to Windsor Castle offers a unique glimpse into the heart of the British monarchy.
December Timings: Thursdays to Mondays 10 AM to 4:15 PM
from £26.50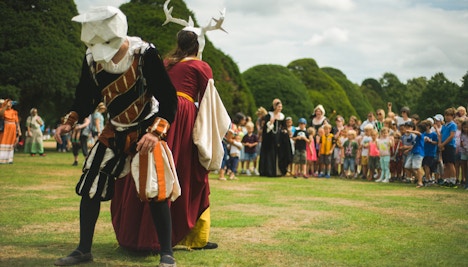 5. Hampton Court Palace
Landmark | Palace
This is King Henry VIII's residence, which is surrounded by lovely grounds. It's well worth the 12-mile journey south of London to see England's most divisive king's massive Tudor-Baroque castle. Visitors can walk through the latticed rooms, marvel at the 16th-century astronomical timepiece in the Clock Court, and walk in the massive Great Hall with its beautiful sculpted hammer-beam vault.
December Timings: Wednesdays to Sundays 10 AM to 4 PM
from £26.10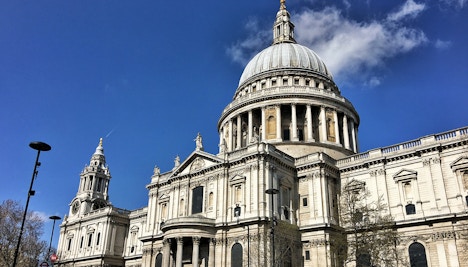 6. St. Paul's Cathedral
Religious Site | Landmark
St. Paul's Cathedral, an iconic masterpiece, stands as a testament to architectural grandeur and spirituality. Designed by Sir Christopher Wren and completed in 1710, this Anglican cathedral has been a focal point of London's landscape for over three centuries. Its magnificent dome, one of the world's largest, commands attention and reverence and continues to be a place of worship, reflection, and cultural significance.
December Timings: Mondays to Saturdays 8:30 AM to 4:30 PM
from £18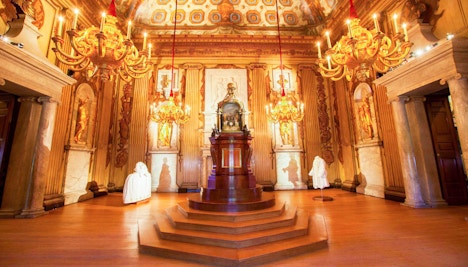 7. Kensington Palace London
Palace | Landmark
In 1689, Kensington Palace became William and Mary of Orange's preferred royal residence and remained so until George III was crowned king and relocated to Buckingham Palace. The public has access to a large portion of the palace, including the King's and Queen's State Apartments. The King's State Apartments are the most opulent, starting with the King's Staircase, a befuddling banquet of trompe l'oeil.
December Timings: Wednesdays to Sundays 10 AM to 6 PM
from £20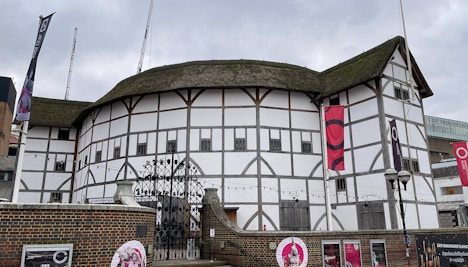 8. Shakespeare's Globe
Theater
Shakespeare's Globe, a cultural gem nestled along the banks of the River Thames in London, is a living tribute to the timeless legacy of William Shakespeare. A meticulous reconstruction of the original Globe Theatre, where many of Shakespeare's plays were first performed in the early 17th century, the modern Globe invites visitors to step back in time and experience the magic of Elizabethan theater.
December Timings: Daily 11 AM to 5 PM
from £23.60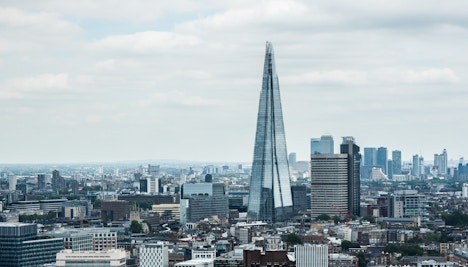 9. The Shard
Landmark
The Shard, an unmistakable symbol of modern London, pierces the city skyline with its gleaming glass façade. Soaring at a height of over 300 meters, this architectural marvel stands as Western Europe's tallest skyscraper. Designed by architect Renzo Piano. The building's unique glass-clad design not only offers breathtaking panoramic views of London but also serves as a testament to the city's contemporary aesthetic.
December Timings: Thursdays to Saturdays 10 AM to 10 PM (access until 8:30 PM), Sundays to Wednesdays 10 AM to 7 PM (access until 5:30 PM)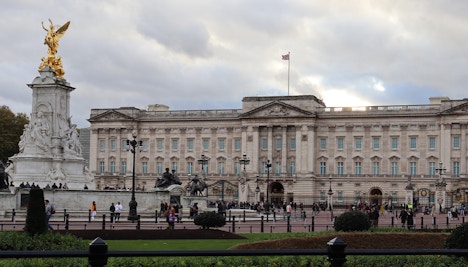 10. Buckingham Palace
Landmark
Buckingham Palace, stands as a majestic symbol of British monarchy and tradition. Nestled in the heart of the city, this grand palace serves as the official residence of the reigning monarch and a focal point for ceremonial events and state occasions. With its iconic balcony, Buckingham Palace is the stage for historic moments. The Changing of the Guard ceremony, draws massive crowds to the Palace.
December Timings: Thursdays to Mondays from 9 AM to 5:45 PM
from £17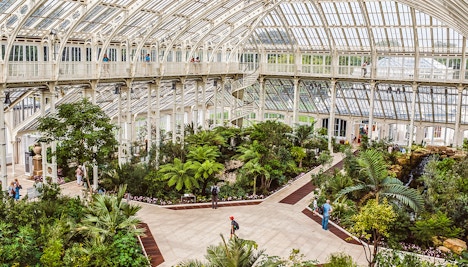 11. Kew Gardens
Landmark | Nature
There is no other location in London where you can see a multistory Chinese pagoda and a Japanese entry point while also being surrounded by one of the world's most beautiful plant gardens. The 19th-century Palm House, as well as other Victorian greenhouses, conservatories, a tree-canopy promenade, architectural follies, and a bewildering diversity of plants, are among Londoners' favorites.
December Timings: Daily 10 AM to 7 PM
from £15 12. ArcelorMittal Orbit
City Landmark
The twisted steel sculpture by Anish Kapoor, which stands 115 meters tall, dominates Queen Elizabeth Olympic Park's southern end. It is primarily a work of art, but at 80 meters, it also offers a breathtaking view from a mirrored observation deck easily accessed via a lift from the sculpture's base (the tallest in the UK). The world's highest and longest tube slide winds its way down the tower, spanning 178 meters.
December Timings: Daily 11 AM to 3 PM
Festivals in London in December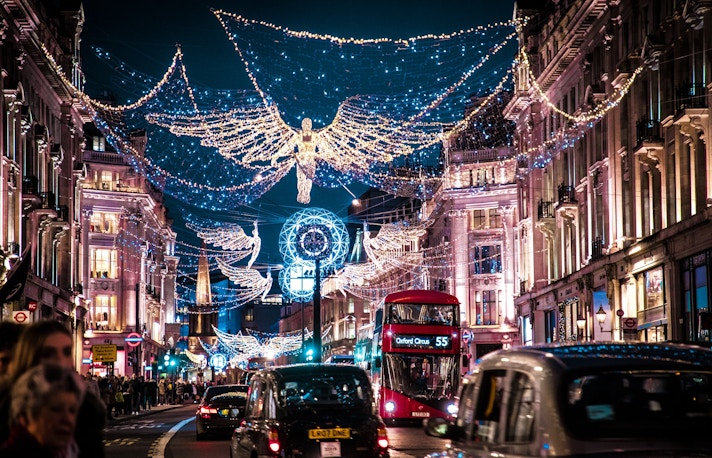 Christmas
Venue: Across London
Dates: 25 December
Christmas in London is worth experiencing, from the singing of Christmas carols to the splendor of midnight mass festivities. Christmas celebrations in London cater to the whims and fancies of all travelers of all ages, with plenty of surprises for everyone. Christmas is all about sharing a sense of togetherness, bringing families together, and spreading love and joy.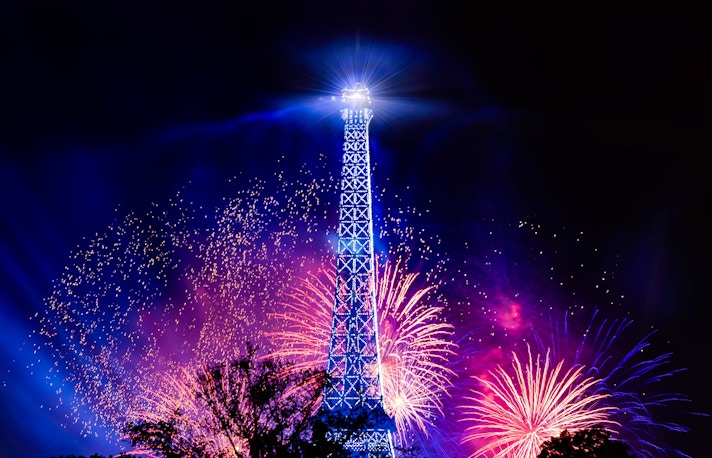 New Year's Eve
Venue: Across London
Date: 31 December
There's no place like London on New Year's Eve to see the city come alive. The air is thick with joy and celebration, and you can bet that multiple exciting events will begin at the same time, leaving everyone spoilt for choice. River cruises along the Thames to see some of the city's most iconic landmarks, Winter Wonderland in Hyde Park, buzzing Comedy Clubs, Christmas Circuses, and more are all popular attractions.
Plan Your Christmas in London
Plan Your New Years in London
Know Before You Visit London in December
Travel Essentials
What to Wear
What to Pack
Transport
Stay
Food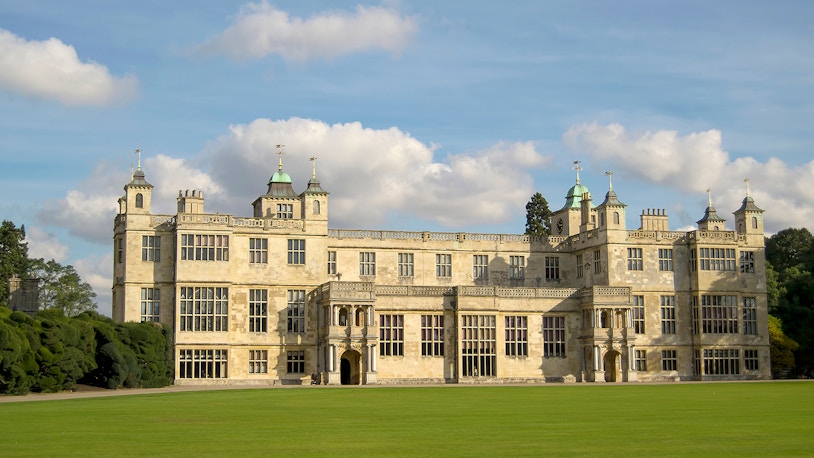 Time Zone: GMT
Currency: Great British Pound Sterling GBP - £
Country code: +44
Emergency numbers: 111 or 999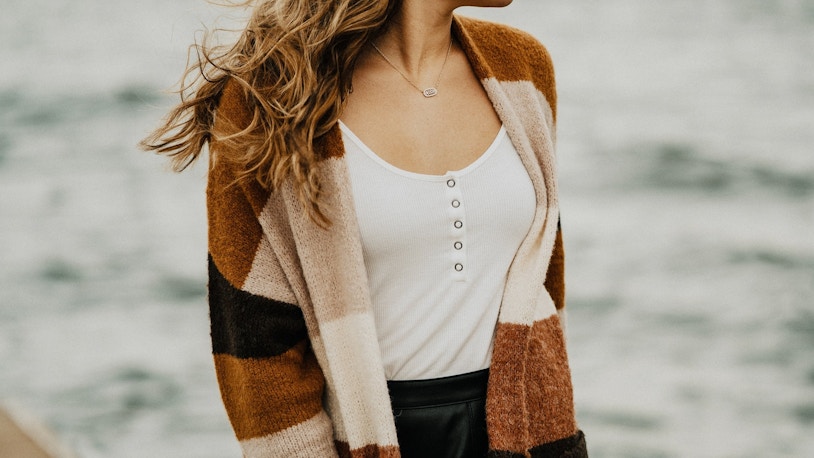 What to Wear in London in December
Put on a pair of comfortable shoes before going on a walking tour on a clear day.
Because the winter has arrived, the weather in London in December may be quite chilly. Dress in layers of warm clothing before going outside.
Even if the chances of snow are slim, bring extra warm clothing in case it snows in London in December.
In December, rain is expected in London, so bring umbrellas and weatherproof clothing.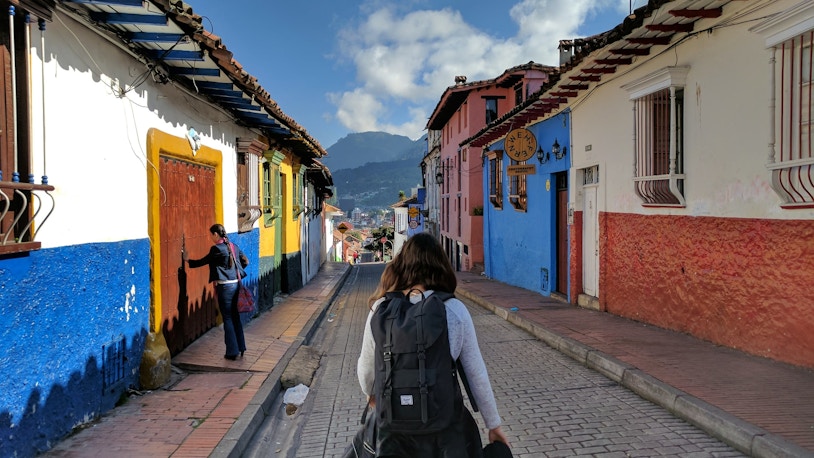 What to Pack in London in December
A Type G plug is needed when visiting London.
London can be cold in December, so dress warmly and protect all body parts.
You'll need some good walking shoes if you plan on walking around London.
An umbrella is also necessary for London because the weather is nearly always rainy.
Bring a daypack with plenty of compartments to hold all of your necessities for the day.
Bring extra cardigans and jackets if you plan to go out late in December.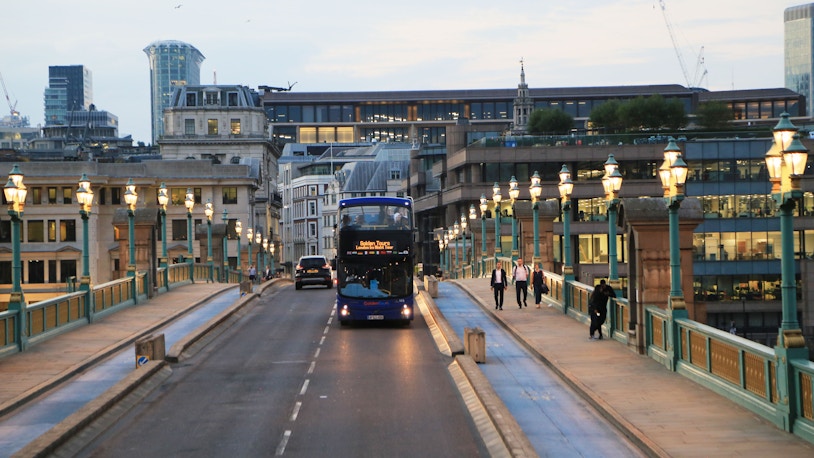 Getting Around London in December
By Metro: London's Underground subway system is the quickest method to get about. On the Tube, there are 11 lines divided into nine zones. The London Tube is open from 5 AM to midnight.
By Black Cab: These taxis are readily available throughout central London, as well as at major train stations, bus stops, and Heathrow Airport.
By Train: Both suburban rail and fast trains connect downtown London to the suburbs, and fast trains connect London to the rest of the nation. There are also regular rail connections to Heathrow, Gatwick, and Stanstead, London's three major airports.
By Bus: The London bus network is huge. It can get you from any part of the city to anywhere else and is the most preferred way of traveling in London.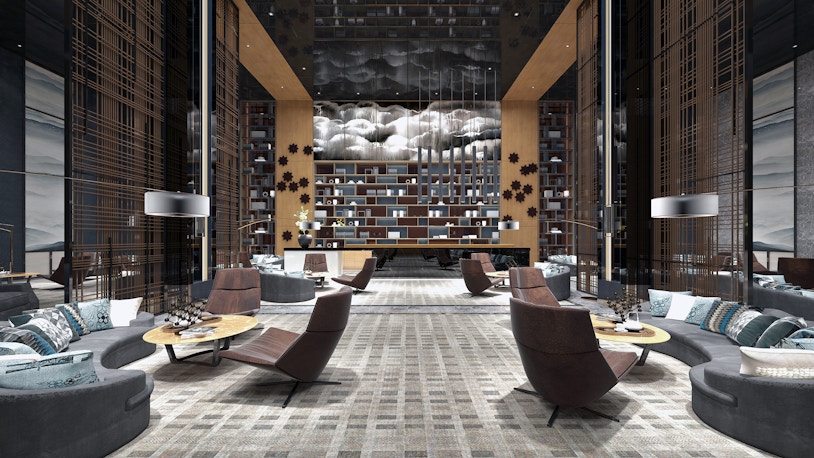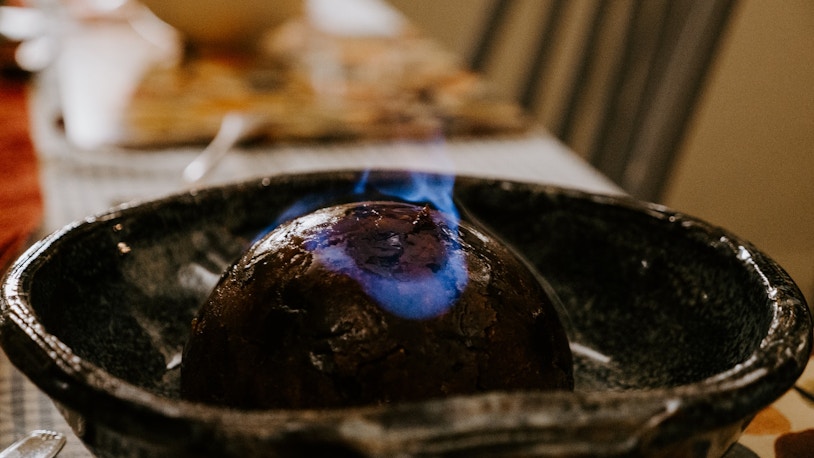 What to eat in London in December
In London in December, try the following British specialties:
Christmas Pudding: For weeks before Christmas, the English Christmas pudding is a work in progress! It's served with brandy butter, hard sauce, and poured custard as garnish. You can try this Christmas favorite at Angler.
Cream Tea: You won't be able to leave London without trying a cup of cream tea. The cream tea stands out because it goes so well with English scones. If you're heading out, try the Aqua Shard's cream tea on a cold December afternoon.
Explore London Through the Year
Frequently Asked Questions About Visiting London in December
Is December a good time to visit London?
Yes, December can be a good time to visit London. The weather gets cold in the city with an average temperature of 7ºC and the city is dazzling with Christmas decorations, making it a unique experience.
Is London cold in December?
Yes, London is quite cold in December. The average low temperature is 3ºC.
How hot is London in December?
London in December isn't hot. The average high temperature can be only as high as 8ºC.
Is it sunny in London in December?
No, London in December is not very sunny. You can expect about 4 hours of sunshine on average.
What clothes to wear in London in December?
In December in London, you should dress in warm clothing. On sunny days, you may be able to get away with wearing a couple of layers of warm clothing.
Is London expensive to visit?
Yes, London is a bit expensive to visit. The average daily cost for a person in London is £145. The weekly budget for a couple in London is about £2050. But if you book your London attractions tickets online, in advance, you will have the chance to save a lot with great deals and discounts.
London is quite safe in general. But even so, do not venture alone into dark alleys with valuable personal belongings and a considerable amount of cash on you.
What can I see in London in December?
You can see the Christmas decorations at Trafalgar Square, Madame Tussauds Museum, Natural History Museum, The Shard, and many others in London in December.
What are the major events in London in December?
The major events in London in December include the Hogwarts in the Snow, Winter Wonderland in Hyde Park, Southbank Centre's Winter Festival, and The Great Christmas Pudding Race.
What is the average temperature in London in December?
The average temperature in London in December is 7ºC.
What are the best things to do with Kids in London in December?
Kids will enjoy visiting the HMS Belfast, and Alton Towers, going for a fun-filled day out to Thorpe Park and going for a special visit to the Warner Bros Studios.
What are the main festivals in London in December?
The festivals in London in December are the Christmas and New Year's Eve.
What are the best things to do in London in December?