A Guide to Visiting London in March | Attractions, Events & More
Contents
London is the symbol of Britain, along with being one of the most explored cities on the planet. Despite the fact that the city's name screams monarchy and class, the city always accepts everyone. London is a terrific vacation spot at any time of year, including cold March, because of its wealth of vital cultural attractions, amazing restaurants, classic luxury hotels, world-class entertainment, and some of the top museums in the world.
Is March a Good Time to Visit London?
In March, London looks something out of a traveler's fantasies. After a long, cold winter, the flowers anticipate the coming warmth and begin to peep forth. Londoners reclaim their spirits, and the city's nights come alive once more.
Why You Should Visit
March is a great month for casual travel because the amount of visitors in London is low.
Due to a fall in the number of passengers, flight and accommodation rates in London are lower in March.
If you visit London in March, there are a few festivals and thrilling events that you might enjoy.
London in March begins to shed the gloom and cover itself in flowers, which is a sight to behold.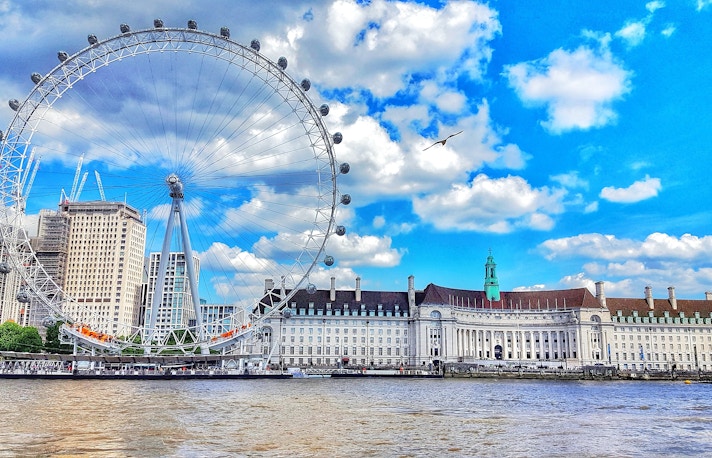 What to Look Out for
Because London is still cold in March if you do not pack appropriately, your stay may be uncomfortable.
Many rainy days are expected in London in March, causing plans to be abandoned at the last minute.
The shorter days of March in London are notorious for giving you a limited window of opportunity to begin and finish your travels.
Some London attractions may be closed in March due to inconsistent weather, causing a disruption to your plans.
Overview of Weather in London in March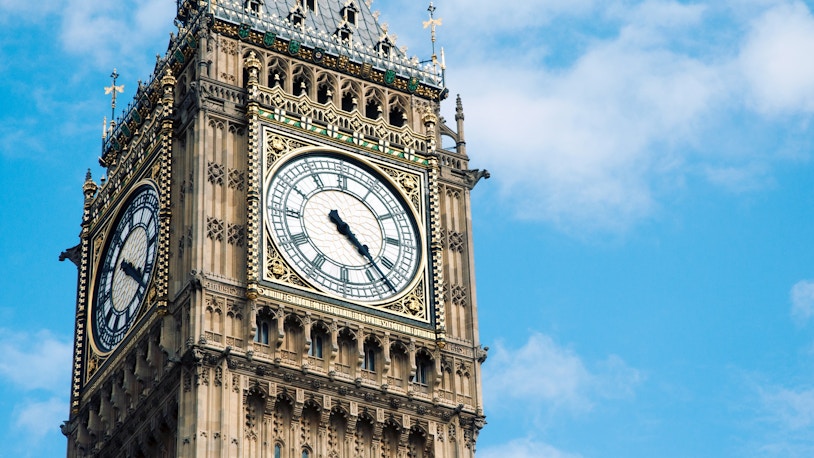 March is the time when the weather in London transitions from winter to Spring. The weather, however, still remains cold with frequent bouts of rain. The days are shorter than the nights, and there are several days when the sky is gloomy.
Average Temperature: High - 10ºC Low - 5ºC
Average Rainfall: 45mm
Daily Wind Speed: 20 kmph
Best Time to Visit London
12 Best Things to do in London in March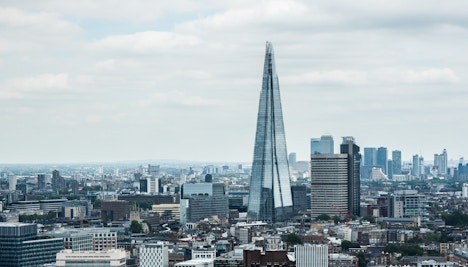 1. The Shard
Landmark
This magnificent tower is one of London's shining displays of scientific progress. The Shard was designed to be a vertical metropolis, containing living quarters, workspaces, high-end cafés, and observation platforms, unlike most other skyscrapers. From its observation decks, The Shard offers a bird's-eye view of a remarkably varied London in March.
March Timings: Wednesdays to Sundays 1 PM to 9 PM
2. Tower of London
Landmark
Since 1399, this monument has stood in its current location. The Tower of London houses a diverse assortment of art and gemstones collected from around the world, in addition to its unique style that is suggestive of contemporary architecture. In March, the slightly longer daylight hours will allow you to explore the entire edifice in peace.
March Timings: Tuesdays to Saturdays 9 AM to 4: 30 PM. Sundays to Mondays 10 AM to 4:30 PM
from £29.90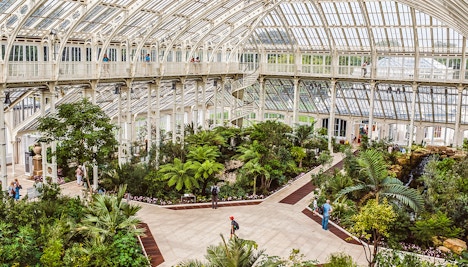 3. Kew Gardens
Landmark
The Royal Botanic Gardens at Kew, established in 1840, is one of the world's most beautiful botanical gardens, housing one of the world's largest and most diverse botanical and mycological asset libraries. Kew Gardens, a delightful refuge less than 30 minutes from central London, is a terrific spot to visit in March because of its tranquil beauty at the beginning of the Spring season.
March Timings: Daily 10 AM to 6 PM with last entry at 5:30 PM
from £19.50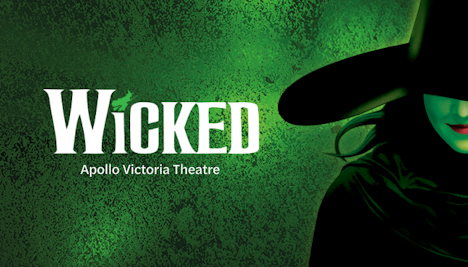 4. West End Theater
Landmark | Family-Friendly
If you enjoy art, the West End Theatre in London is the place to be. Anyone who enjoys theatrical musicals will love it. Aside from classics like The Lion King and The Phantom of the Opera, you will see a variety of other cutting-edge and critically renowned productions being screened in March as the weather begins to permit more patrons to go to the theaters.
London Theater Tickets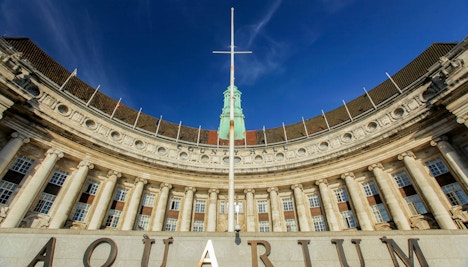 5. SEA Life London
Family-Friendly
At SEA Life London, take a glass Ocean Tunnel walk under the sea, see the Seahorse Kingdom, see piranhas and crocodiles in the Rainforest Adventure, and test your nerve on the Shark Walk while sharks dart beneath you. March is a great month to visit SEA Life London since the number of tourists is still quite limited in London.
March Timings: Daily 10 AM to 4 PM
from £30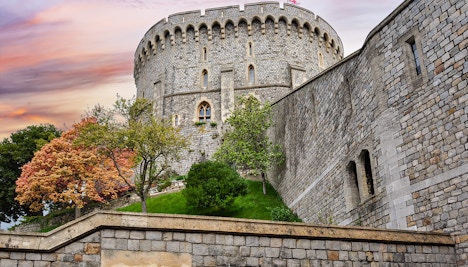 6. Windsor Castle
Castle
This medieval fortress, built shortly after the Norman invasion in the 11th century, is well worth a visit. This is the world's oldest and largest occupied castle. Its scale, on the other hand, pales in comparison to the architectural brilliance on show. Visit during the daylight hours in March to see the castle and its grounds in all their grandeur.
March Timings: Daily 10 AM to 5:15 PM
from £26.50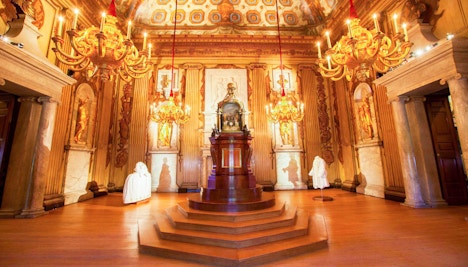 7. Kensington Palace
Landmark | Palace
Kensington Palace is currently home to the Duke and Duchess of Cambridge, Sussex, Gloucester, Kent, Princess Eugenie and her husband Jack Brooksbank, and Prince and Princess Michael of Kent. The palace is now exhibiting a number of objects from the Royal treasure. The Kensington Garden is especially beautiful in March.
March Timings: Wednesdays to Sundays 10 AM to 4 PM
from £20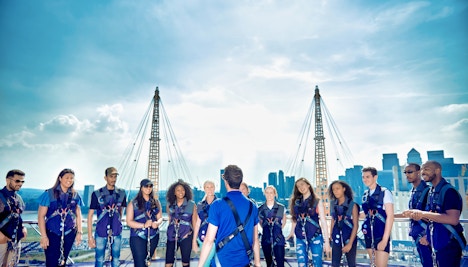 8. Up At The O2
Landmark
For panoramic views of London, take an adventurous outdoor ascent to the top of the world-famous roof. You can choose your preferred slot during the day to see London from a different perspective including Historic Greenwich, Olympic Park, and Canary Wharf. The hike might be difficult in March, but the view is unbeatable as the Spring blossoms begin to appear.
from £32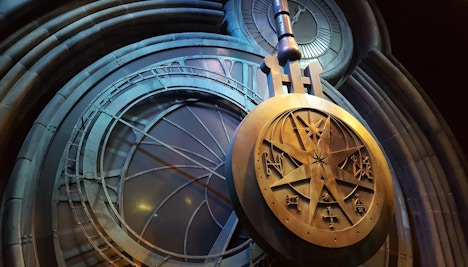 9. Warner Bros. Studio - Harry Potter Tour
Family-friendly | Entertainment
Since the release of the first film in 2001, the wizarding world of Harry Potter has influenced several generations. The Warner Bros. Studio Tour allows visitors to go through the famous sets from the film franchise. Due to the fewer visitors in March, you will be able to take your time poking into every hall and display room in the studio.
March Timings: Check daily opening times.
from £94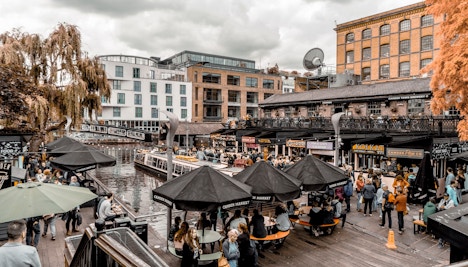 10. Camden Market
Shopping | Culture
The market in Camden is well-known for its shops and stalls. From high-end retailers to small boutiques, it has it all. This big, lively market has been separated into smaller marketplaces and subdivided into numerous categories according to its size. Camden Lock Market, Camden Stables Market, and Camden Lock Village are just a few of the attractions to see in March.
March Timings: Daily 10 AM to 6 PM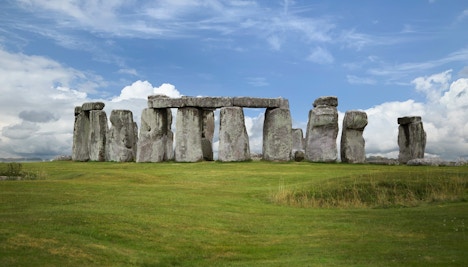 11. Day trip to Stonehenge
Day Trip
Stonehenge has stood at its current location since 3000 BCE. This cultural relic is made up of individually constructed stone blocks that each weigh close to 25 tons and are located on the outskirts of London. The Stonehenge, like most ancient edifices, is shrouded in a slew of terrifying legends. This purported human burial place is devoid of crowds and noise in March, adding to its eerie vibe.
from £20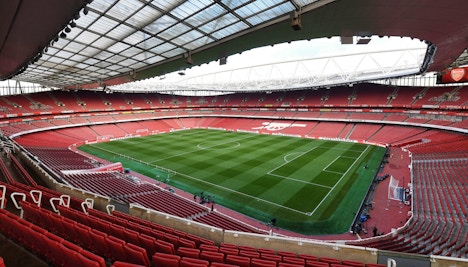 12. Stadium Tour
Landmark | Sports
England is a sports-obsessed country. If you are in London in March, make a point of taking a tour of one of the city's many famous stadiums. Wembley Stadium, Wimbledon Arena, Emirates Stadium, and Stamford Bridge will all be available. You might even be able to get a ticket to a live game at one of these historical venues if you are lucky.
Festivals in London in March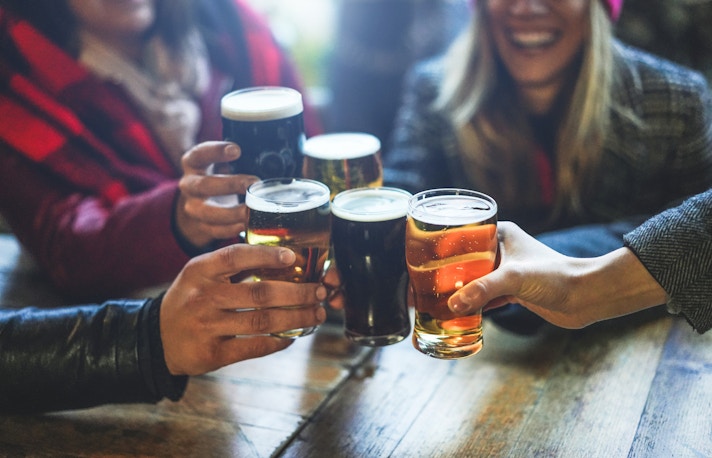 Celebrate St. Patrick's Day
Venue: Across London
Dates: March 17
On this day, London honors Irish culture with lively celebrations all around the city. The procession through central London is a sight to behold. A free festival is held at Trafalgar Square. The pubs throughout the city are decked out in vivid green decorations, inviting Londoners to join them for a night of wild celebrations.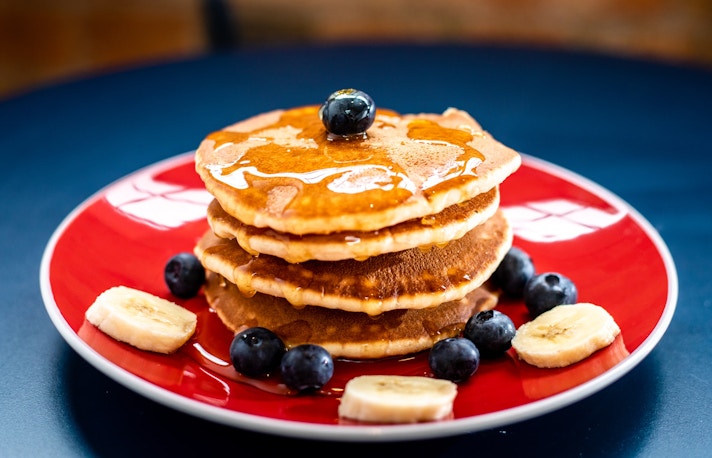 Shrove Tuesday
Venue: Across London
Dates: Early March
Pancake Day, also known as Shrove Tuesday in the Christian calendar, is a customary feast day that precedes the Lent fast, which lasts until Easter. In addition to eating pancakes and crepes, Pancake Day races in London have a long tradition of raising money for charity. From the sidelines, cheer on the competitors as they flip pancakes in a frying pan while attempting to complete the course as quickly as possible.
Events in London in March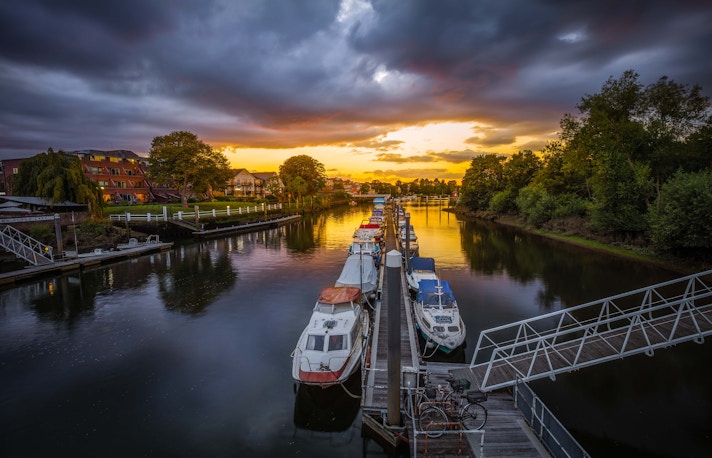 Head of the River Race
Venue: River Thames
Dates: Mid March
The Head of the River race is one of London's most enduring athletic legacies. This race along the Thames brings together several teams of eight rowers in London. The Chiswick Bridge, Hammersmith Bridge, and Barnes Bridge provide the greatest views. You might perhaps go to a great tavern near the river to watch the spectacle.
Know More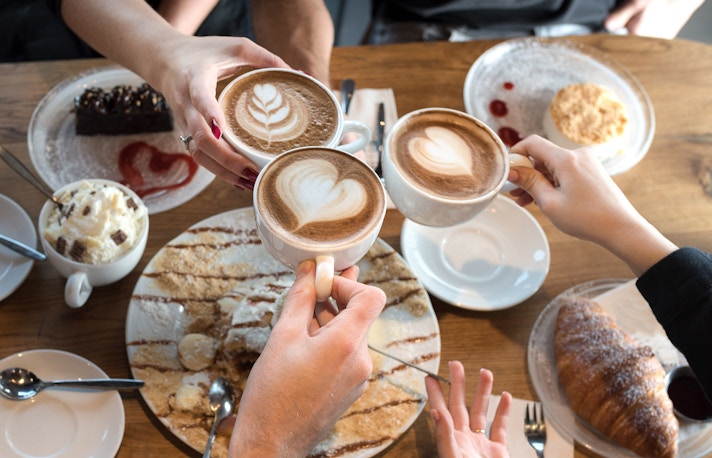 London Coffee Festival
Venue: 106 Arlington Rd, London NW1 7HP, United Kingdom
Dates: Late March
The magnificent London Coffee Festival in Brick Lane, which takes place every year in March, is open to the public. More than 250 brewers are engaged in this event, which includes samples and studios as well as dining and music. The most popular beverage at the event is experimental coffee concoctions.
Know More
Know Before You Visit London in March
Travel Essentials
What to Wear
What to Pack
Transport
Stay
Food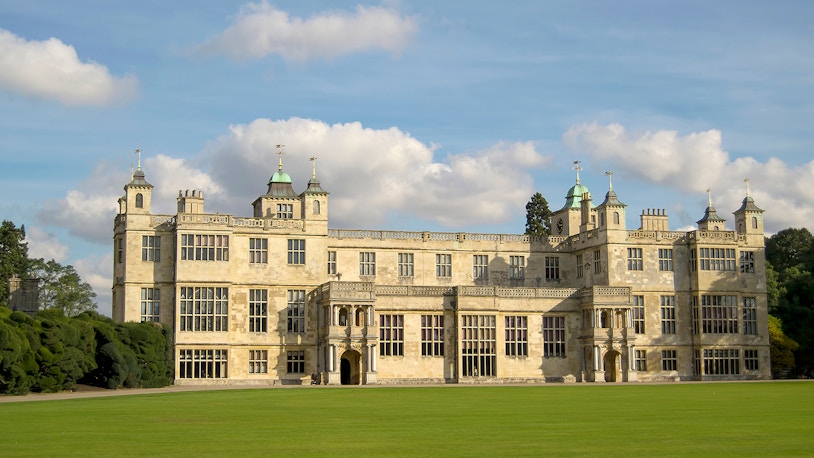 Time Zone: GMT
Currency: Great British Pound Sterling GBP - £
Country code: +44
Emergency numbers: 111 or 999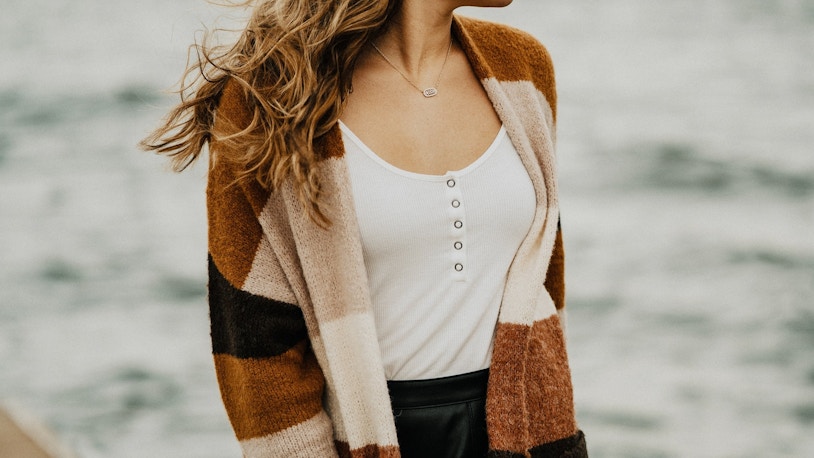 What to Wear in London in March
 Because the winter bite hasn't totally dissipated, the weather in London in March can be chilly. You should dress in several layers of warm apparel before going out.
Carry extra warm clothing in case it snows in March in London and your clothes are damaged.
In March, rain is a common occurrence in London, so bring umbrellas and weatherproof gear.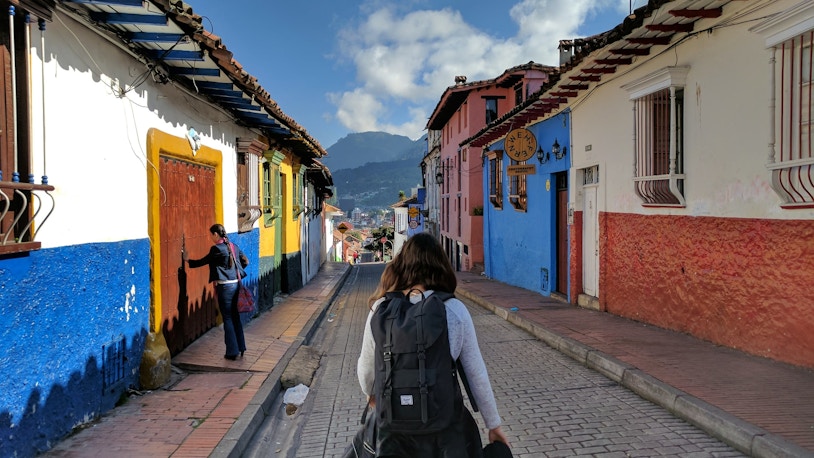 What to Pack in London in March
You must bring a type G plug with you when visiting London.
London is often chilly in March, so carry enough warm clothing and covering for all parts of your body.
You'll need some decent shoes if you plan on walking throughout London.
Because London's weather is almost always rainy, an umbrella is also a must-have.
Bring a daypack with enough pockets to carry all of your items throughout the day.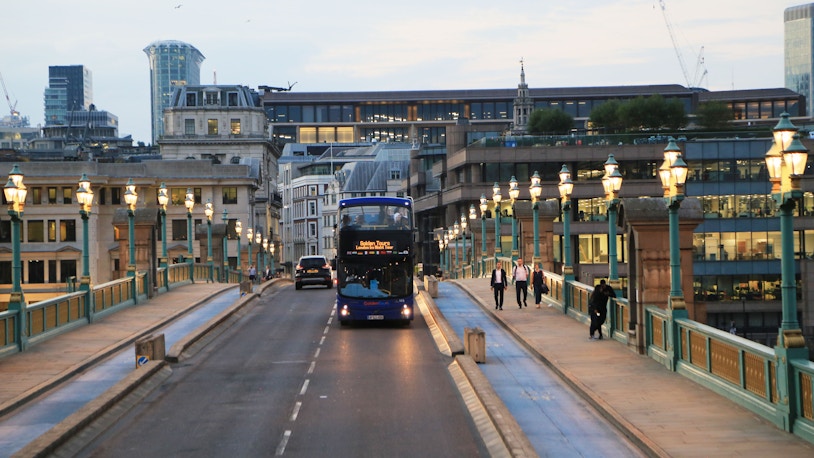 Getting Around London in March
By Metro: London's Underground subway system is the quickest method to get about. On the Tube, there are 11 lines divided into nine zones. The London Tube is open from 5 AM to midnight.
By Black Cab: These taxis are readily available throughout central London, as well as at major train stations, bus stops, and Heathrow Airport. When hailing a car, make sure the yellow "taxi" light at the front of the cab is turned on.
By Train: Both suburban rail and fast trains connect downtown London to the suburbs, and fast trains connect London to the rest of the nation.
By Bus: The London bus network is huge. It can get you from any part of the city to anywhere else and is the most preferred way of traveling in London.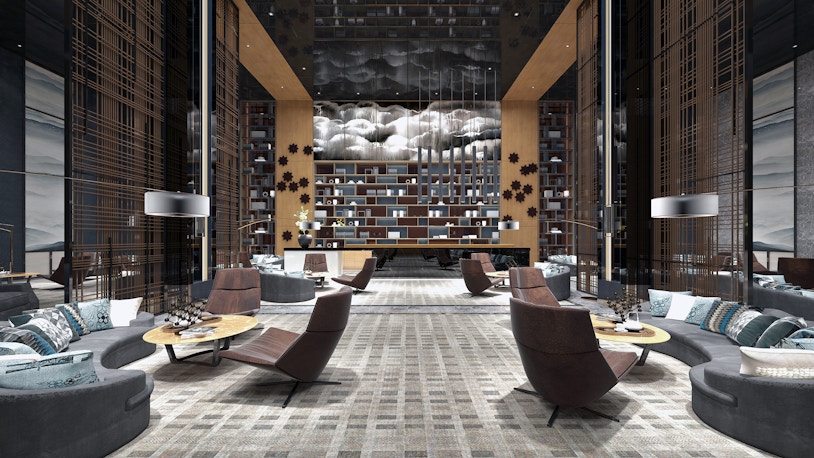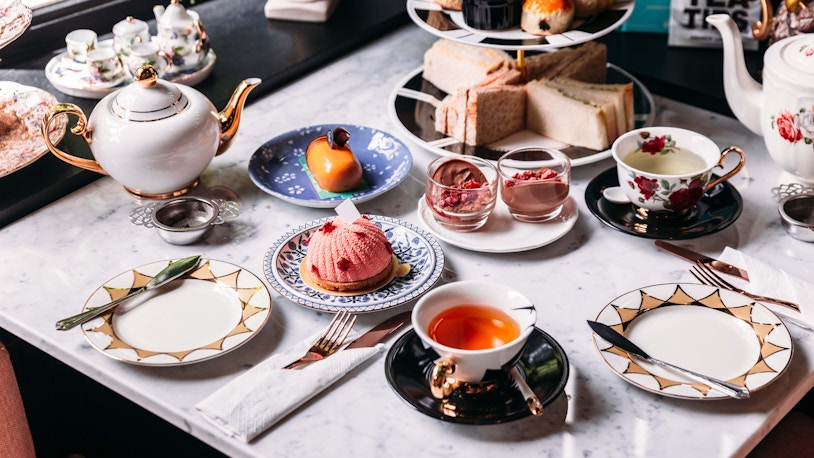 What to eat in London in March
If you truly want to get to know London, though, you must try the local cuisine. Here are a few that you should definitely try in March:
English Breakfast: This breakfast specialty has become a symbol of a typical English breakfast spread. Toast, sausages, eggs, mushrooms, blood pudding, mashed potatoes, and other vegetables are usually included.
Cream Tea: Having a delicious cup of tea at odd hours after lunch is a typical sinful indulgence in England. While you're there, try the tea with light scones or freshly prepared sandwiches in the Spring to get a taste of one of the city's most important traditions.
Duck Fat Fries: If you're visiting London, you won't be able to leave without enjoying fries in some form or another. Duck Fat Fries are distinct in that they are cooked in duck fat, as the name implies.
Explore London Through the Year
Frequently Asked Questions About Visiting London in March
Is March a good time to visit London?
Yes, March can be a good time to visit London with pleasant weather.
What are the best things to do in London in March?
Yes, London is a bit cold in March.
How hot is London in March ?
London in March is not hot as it is still winter in the city.
Is it sunny in London in March?
No, London in March is not particularly sunny.
What clothes to wear in London in March?
You will need to wear multiple layers of warm clothing in London in March.
Is it rainy in London in March?
Yes, London in March can be quite rainy.
Is London expensive to visit?
Yes, London is a bit expensive to visit. But if you book your London attractions tickets online, in advance, you will have the chance to save a lot with great deals and discounts.
London is quite safe in general.
What can I see in London in March?
You can see The Shard, Westminster Abbey, Kensington Palace, and many others in London in March.
What are the major events in London in March?
The major events in London in March include the Kew Gardens Orchid Festival and the Head of the River Race.
What is the average temperature in London in March?
The average temperature in London in March is 8ºC.
What are the best things to do with Kids in London in March?
Kids will enjoy visiting the SEA Life London and going to the Harry Potter Tour at Warner Bros. Studios.
What are the main festivals in London in March?
The festivals in London in March are St. Patrick's Day and Shrove Tuesday.
What are the major events in London in March?
The major events in London in March are the Head of the River Race, the London Coffee Festival, and the Battersea Spring affordable art fair.