A Guide to Visiting London in November | Attractions, Events & More
Contents
London is one of the world's great cities, and every structure, from the 11th-century Tower of London to the 21st-century Shard, has stories to tell. Unveil these tales in November in London, when overcast clouds provide a striking backdrop for these popular sights. London is quite popular amongst tourists, so if you want to take your time to explore the city, there cannot be a better time to visit than November.
Is November a good time to visit London?
November is one of the best months to visit London because the city is devoid of the throngs of tourists this month. The weather takes a recognizable turn into winter and the fall colors begin to disappear.
Why You Should Visit
The tourist footfall would have decreased significantly if you plan to visit London in November as it is considered to be a part of the shoulder season of tourism in the city.
The hotel rates and airfares show a significant drop from the last few months, making it a great time to visit if you are looking for a budget trip.
If you visit London in November, you can attend a variety of social events and see a variety of shows that will keep you busy.
You will get the opportunity of spending a lot of time at some of the top attractions in London in November due to the low footfall of tourists.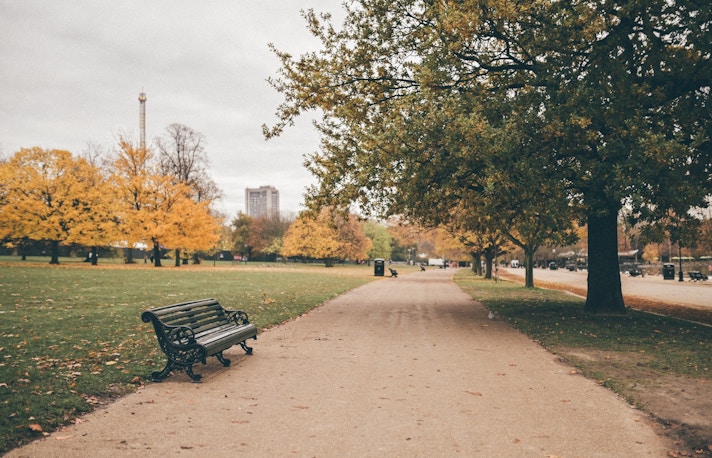 What to Look Out for
Because London is quite cold in November, your stay may be uncomfortable if you do not pack appropriately.
Many rainy days are predicted in London in November, causing last-minute plans to be canceled.
The shorter days of November in London are infamous for giving you a narrow window of opportunity to start and end your journey.
Due to inclement weather, some London sights may be closed in November, causing an interruption to your plans.
Overview of Weather in London in November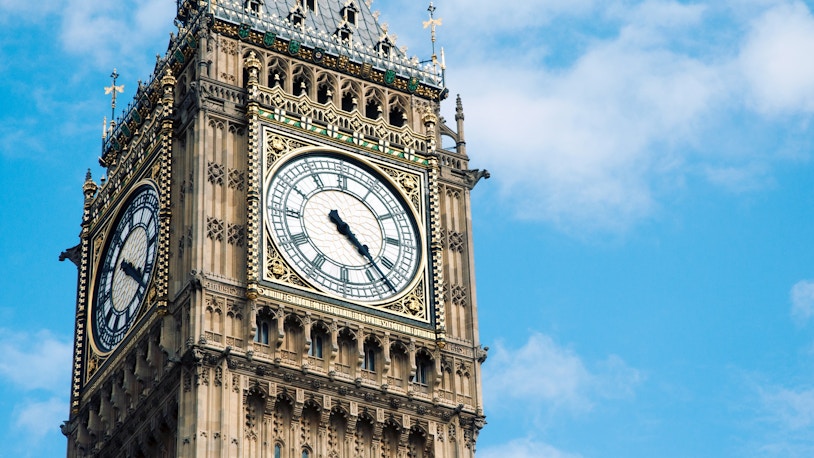 The weather in London shifts from fall to winter in November. As the month progresses, the weather becomes colder, with recurring bouts of rain. Walking and biking around the city become a little less plausible in November. The days are relatively short than the nights, and the sky is overcast on several occasions.
Average Temperature: High - 10ºC Low - 6ºC
Average Rainfall: 65mm
Daily Wind Speed: 26 kmph
Best Time to Visit London
12 Best Things to do in London in November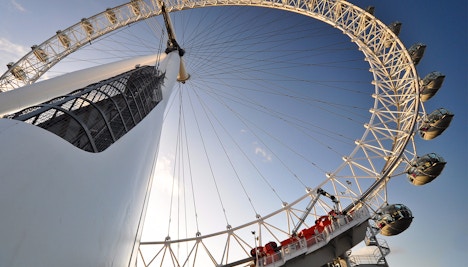 1. London Eye
Landmark
It's difficult to imagine South Bank without the London Eye, the world's biggest cantilevered Ferris wheel, which debuted in 2000 to commemorate the turn of the millennium. It was meant to be a temporary point of interest that would be removed after five years, but its enduring popularity has ensured its survival.
November Timings: Daily 11 AM to 6 PM
from £24.50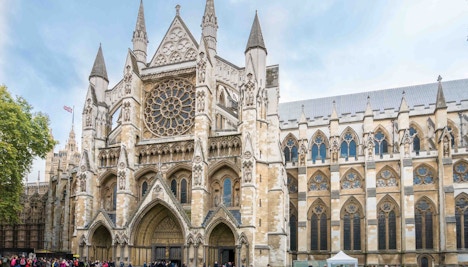 2. Westminster Abbey
Landmark
Westminster Abbey is well-known for its Gothic architecture. The structure was once massive, but its magnificence is now limited to its western facade. Each hall offers a distinct opportunity to learn about Britain's glorious history. Keep an eye out for intriguing shows and activities taking place in November.
November Timings: Tuesdays to Saturdays 9:30 AM to 3: 30 PM
from £29.40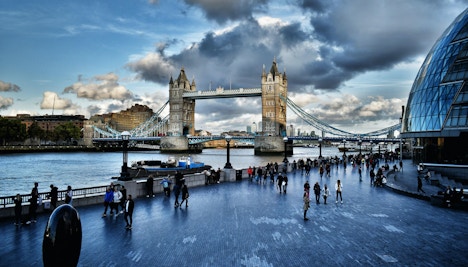 3. Tower Bridge of London
Landmark
This Victorian architectural marvel is the most distinguishable and authoritative bridge in London. Despite being only 120 years old, the neo-Gothic towers appear to have been a part of the view of the city for eons. A steam-powered bascule system allows the bridge to be raised in 3 minutes flat, allowing large ships to pass through.
November Timings: Daily 10 AM to 6 PM with the last entry at 5:30 PM
from £11.40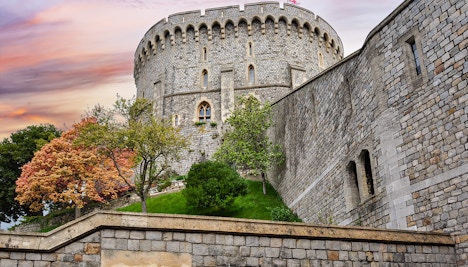 4. Windsor Castle
Castle | Historical Landmark
Windsor Castle, the world's largest and oldest continuously occupied fortress, is a majestic vision of battlements and towers. It is one of the Queen's principal residences and is used for state occasions; when she is at home, the Royal Standard is flown from the Round Tower. The changing of the guard is a spectacular spectacle that draws crowds to Windsor Castle every day.
November Timings: Thursdays to Mondays 10 AM to 4:15 PM
from £26.50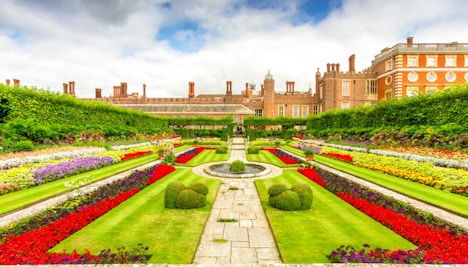 5. Hampton Court Palace
Landmark | Palace
This is King Henry VIII's home, which is encircled by beautiful grounds. The 12-mile trek south of London to see England's most divisive king's huge Tudor-Baroque castle is certainly worth it. Visitors can walk through the latticed rooms, stand in the vast Great Hall with its magnificent sculpted hammer-beam ceiling, and gaze at the 16th-century astronomical clock in the Clock Court.
November Timings: Wednesdays to Sundays 10 AM to 4 PM
from £26.10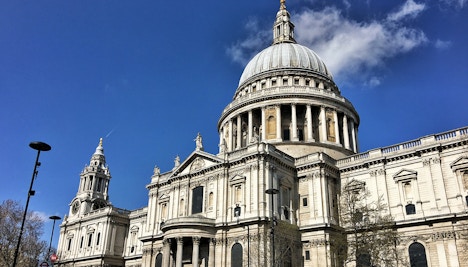 6. St. Paul's Cathedral
Religious Site | Landmark
Sir Christopher Wren's 300-year-old architectural masterpiece is a London landmark. St Paul's Cathedral, which rises over the small Ludgate Hill and has been a place of Christian devotion for over 1400 years, is one of London's most spectacular structures. For Londoners, the massive dome represents versatility and greatness. It is a special experience to see this splendid structure.
November Timings: Mondays to Saturdays 8:30 AM to 4:30 PM
from £18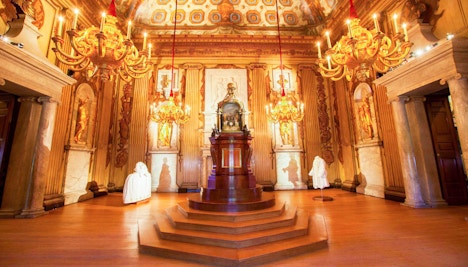 7. Kensington Palace London
Palace | Landmark
Kensington Palace, completed in 1605, became William and Mary of Orange's chosen royal residence in 1689 and stayed so until George III became king and moved to Buckingham Palace. A large portion of the palace, including the King's and Queen's State Apartments, is open to the public. The most opulent is the King's State Apartments, beginning with the King's Staircase, a befuddling feast of trompe l'oeil.
November Timings: Wednesdays to Sundays 10 AM to 6 PM
from £20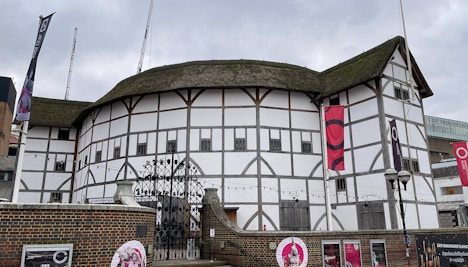 8. Shakespeare's Globe
Theater
Shakespeare's Globe is only 160 meters from its original Park Street location, which dates from 1599, with its base labeled on the floor but partly covered by apartment buildings and the Southwark Bridge. Seeing a drama at Shakespeare's Globe, ideally while standing underneath the open-air "wooden O," is a once-in-a-lifetime chance to see the playwright's work at its best and most authentic.
November Timings: Daily 11 AM to 5 PM
from £23.60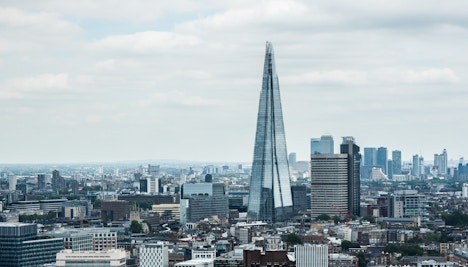 9. The Shard
Landmark
The Shard, a remarkable splinter-like formation that tears the clouds above London, has become a city icon and is one of Europe's tallest buildings. The view from the 244m-high viewing platform on floors 69 and 72 is unlike any other in town, but it is expensive; book ahead of time for a possible discount. Premium tickets include a rain guarantee, which means you may be able to return for free if it rains.
November Timings: Thursdays to Saturdays 10 AM to 10 PM (access until 8:30 PM), Sundays to Wednesdays 10 AM to 7 PM (access until 5:30 PM) 10. ArcelorMittal Orbit
Landmark
Anish Kapoor's twisted-steel sculpture, which stands 115 meters tall, towers over Queen Elizabeth Olympic Park's southern end. It is, in essence, an artwork, but at 80m, it also provides an incredible panorama from a mirrored observation deck accessible via a lift from the sculpture's base (the tallest in the UK). The world's highest and longest tube slide goes down the tower, coiling 178m down to ground level.
November Timings: Daily 11 AM to 3 PM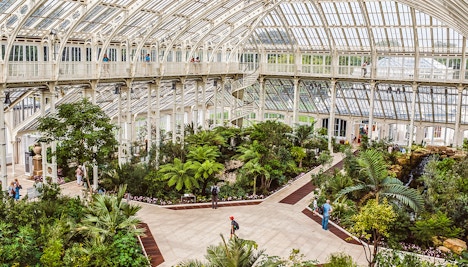 11. Kew Gardens
Landmark | Nature
There is no other spot in London where you can witness an 18th-century 10-story Chinese pagoda and a Japanese point of entry while still being flanked by one of the world's most magnificent plant gardens. Kew Gardens features the 19th-century Palm House and other Victorian greenhouses, conservatories, a tree-canopy promenade, architectural follies, and a dizzying diversity of plants.
November Timings: Daily 10 AM to 7 PM
from £15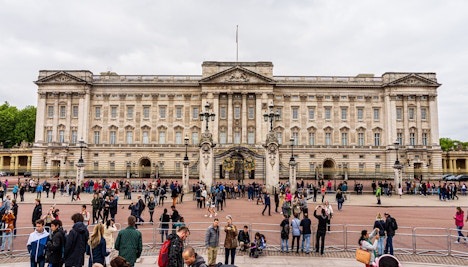 12. Buckingham Palace
Palace | Historic Landmark
Buckingham Palace, constructed in 1703 for the Duke of Buckingham, replaced St James's Palace as the monarch's official London residence in 1837. The Queen spends the majority of her time here, as well as at Windsor Castle and, in the summer, at Balmoral Castle in Scotland. If she is present, the square yellow, red, and blue Royal Standard is flown; otherwise, the Union Flag is flown.
November Timings: Thursdays to Mondays from 9 AM to 5:45 PM
from £17
Festivals in London in November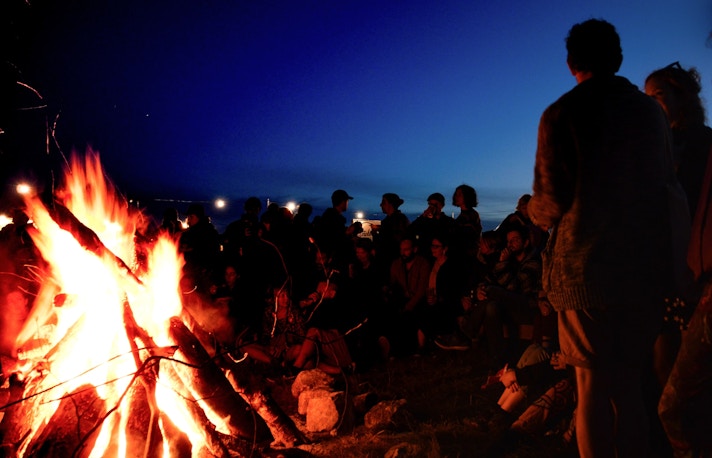 Bonfire Night
Venue: Throughout London
Dates: 5 November
Every year, London commemorates the historic Gunpowder Plot of 5 November 1605, when Guy Fawkes and his ragtag group tried to blow up the Houses of Parliament and King James I. It is still common practice for the Yeoman of the Guard to search the cellars in the Houses of Parliament before each State Opening of Parliament. Guy Fawkes Day or Guy Fawkes Night became popular names for the day, but it is now more commonly known as Bonfire Night. With celebrations, elaborate fireworks and bonfires are displayed all over London.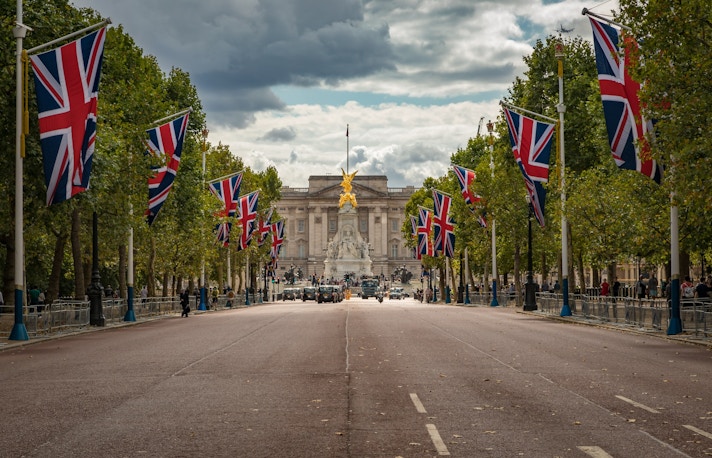 Remembrance Day
Venue: Across London
Date: Mid November
Remembrance Day, also known as Armistice Day or Poppy Day, commemorates those who died in the First World War. On November 11th, there is a moment of silence at 11 a.m., and on November 10th, or Remembrance Sunday, parades, and music events are held throughout London to honor veterans and martyrs. The first Armistice Day was observed at Buckingham Palace, with King George V organizing a "Banquet in Honour of the President of the French Republic" on November 10, 1919.
Know More
Events in London in November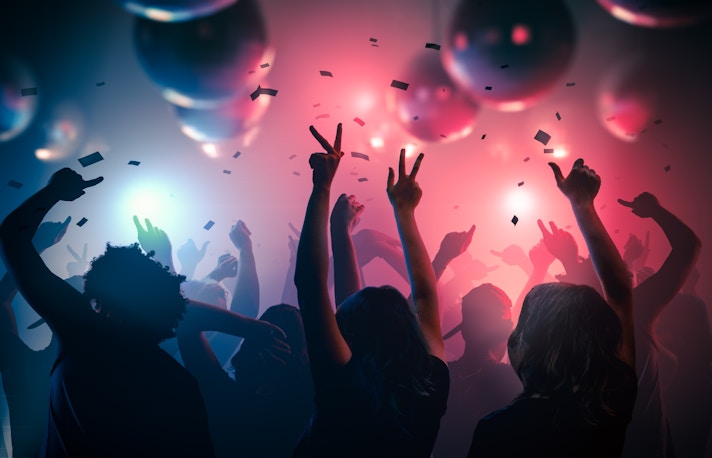 EFG London Jazz Festival
Venue: Throughout London
Date: Mid November
The 10-day festival brings together the city's best jazz musicians and singers. The EFG London Jazz Festival, which takes place annually in November, is the capital's largest pan-city music festival and has long been praised for showcasing a heady mix of talent from around the world. The Festival, widely recognized for providing world-class artists and arising stars, continues to bring jazz to a massive audience in one of the UK's landmark music events.
Know More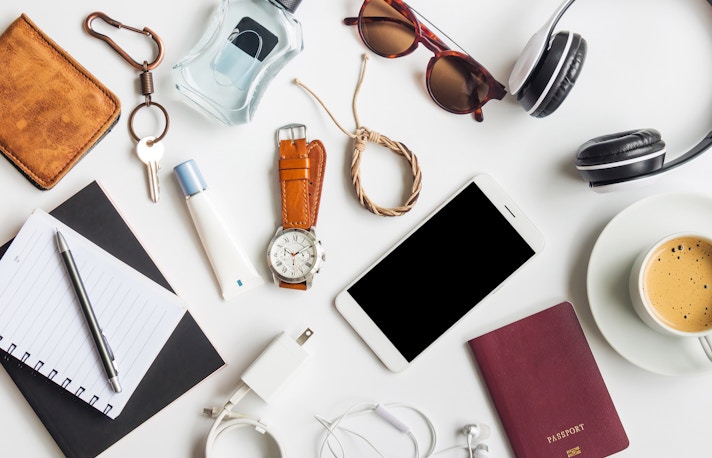 Lord Mayor's Show
Venue: Throughout London
Dates: Early November
The Lord Mayor's Show dates back to the early 13th century when King John misguidedly granted the City of London the right to elect its own Mayor. The King kept insisting that each newly-elected Mayor come to Westminster and swear allegiance to the Crown, and the Mayor of London has done so for over 800 years. This annual tradition dates back to 1215 and is marked by a spectacular procession featuring approximately 140 floats, 7,000 performers, and the Lord Mayor's Coach.
Know More
Know Before You Visit London in November
Travel Essentials
What to Wear
What to Pack
Transport
Stay
Food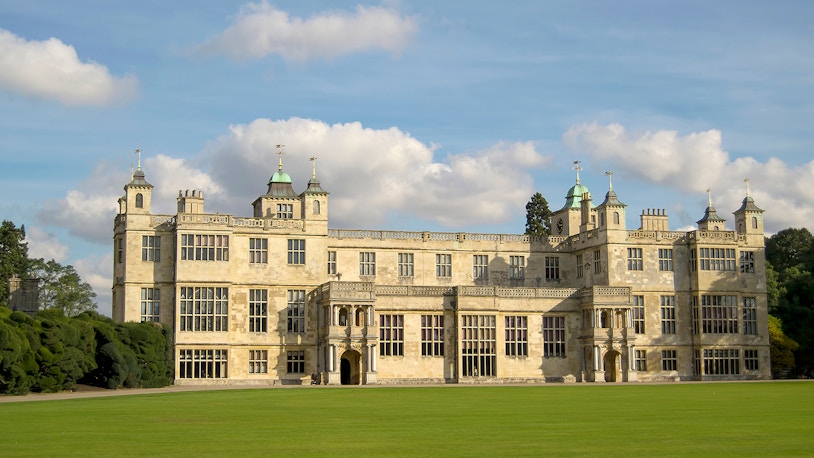 Time Zone: GMT
Currency: Great British Pound Sterling GBP - £
Country code: +44
Emergency numbers: 111 or 999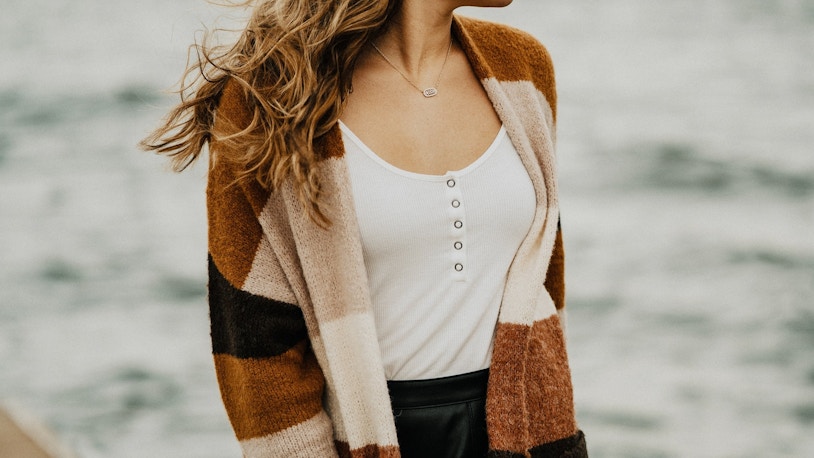 What to Wear in London in November
Before embarking on a walking tour on a clear day, put on a pair of comfortable shoes.
The weather in London in November can be pretty cold because the winter bite has begun to make its presence known. Before venturing out, dress in several layers of warm clothing.
Carry additional warm clothing in case it snows in London in November and your clothes become destroyed, even if the chances of snow are minimal.
Rain is a common occurrence in London in November, so bring umbrellas and weatherproof clothing.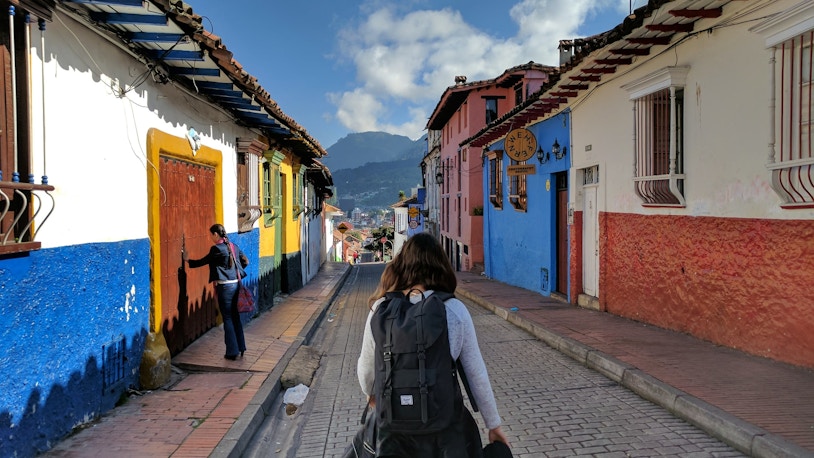 What to Pack in London in November
A Type G plug is needed when visiting London.
In November, London can be cold, so bring adequate warm clothing and protection for all regions of your body.
If you plan on walking around London, you'll need some good shoes.
Because London's weather is virtually constantly rainy, an umbrella is also essential.
Bring a daypack with plenty of pockets to carry everything you'll need for the day.
If you plan to go out late at night in November, bring extra scarves and jackets.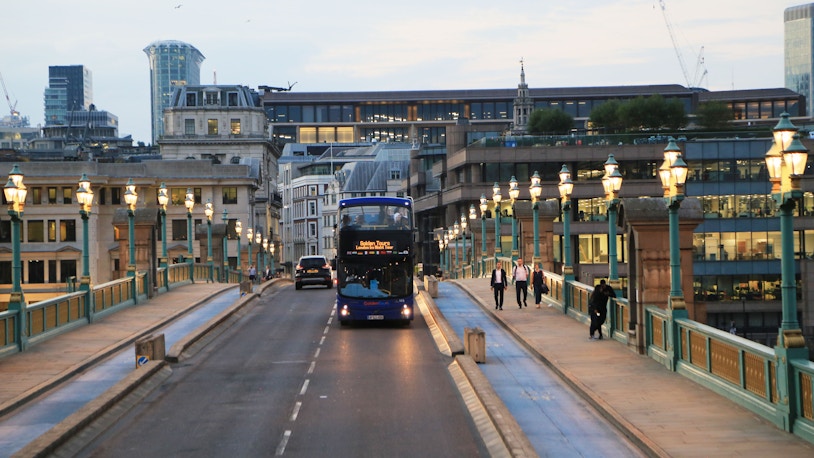 Getting Around London in November
By Metro: London's Underground subway system is the quickest method to get about. On the Tube, there are 11 lines divided into nine zones. The London Tube is open from 5 AM to midnight.
By Black Cab: These taxis are readily available throughout central London, as well as at major train stations, bus stops, and Heathrow Airport.
By Train: Both suburban rail and fast trains connect downtown London to the suburbs, and fast trains connect London to the rest of the nation. There are also regular rail connections to Heathrow, Gatwick, and Stanstead, London's three major airports.
By Bus: The London bus network is huge. It can get you from any part of the city to anywhere else and is the most preferred way of traveling in London.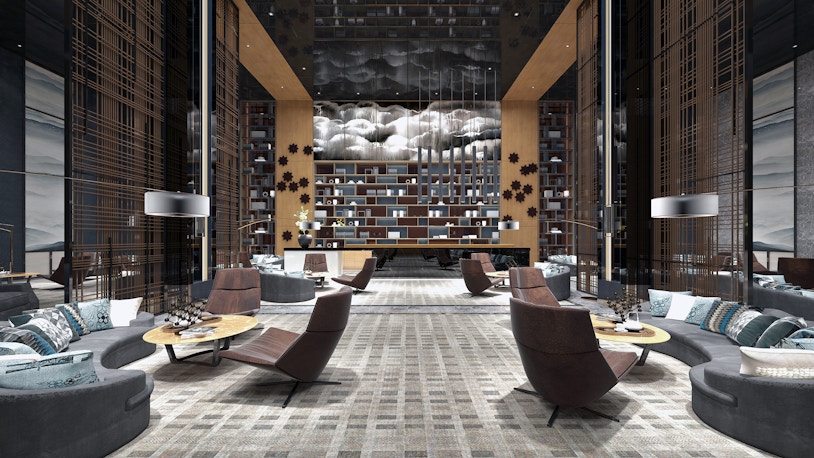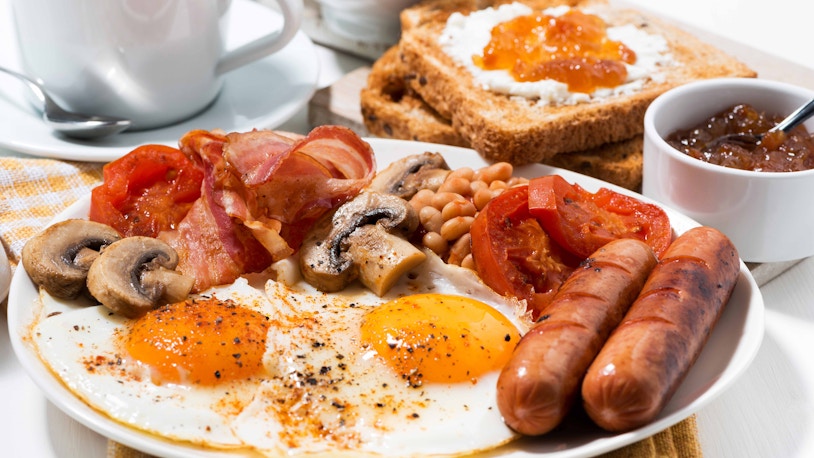 What to eat in London in November
Multiculturalism pervades many aspects of London life, and restaurant representations of favorite dishes and tastes reflect this. Check out the following British specialties in November:
Duck Fat Fries: The English love a good fry. During your visit to London, you will undoubtedly consume some form of fries. Duck Fat Fries are characterized by being fried in duck fat, which imparts a distinct texture and flavor.
Black Pudding: Blood sausage, also known as black pudding, is a traditional British and Irish food. It's made with pork blood, fat, suet, and cereal, most commonly oatmeal or barley.
Welsh Rarebit: The rarebit part of the name is actually a misspelling of the word "rabbit," but this dish does not contain any rabbit meat.  Instead, the dish is a cheese sauce slathered with herbs and slathered over toast; you'll want this delicacy on a cold November day.
Explore London Through the Year
Frequently Asked Questions About Visiting London in November
Is November a good time to visit London?
Yes, November can be a good time to visit London. The weather starts getting cold in the city with an average temperature of 9ºC and the number of tourists is low, making it ideally suitable for all calm sightseeing.
Is London cold in November?
Yes, London is a bit cold in November. The average low temperature is 6ºC.
What are the best things to do in London in November?
Is it sunny in London in November?
No, London in November is moderately sunny. You can expect about 4 hours of sunshine in London in November.
What clothes to wear in London in November?
In November, you should dress in warm clothing whenever you go out in London in November. On sunny days, you may be able to get away with wearing a couple of layers of warm clothing.
Is London expensive to visit?
Yes, London is a bit expensive to visit. The average daily cost for a person in London is £145. The weekly budget for a couple in London is about £2050. But if you book your London attractions tickets online, in advance, you will have the chance to save a lot with great deals and discounts.
London is quite safe in general. But even so, do not venture alone into dark alleys with valuable personal belongings and a considerable amount of cash on you.
What can I see in London in November?
You can see The Tower of London, London Eye, Natural History Museum, The Shard, and many others in London in November.
What are the major events in London in November?
The major events in London in November include the EFG London Jazz Festival and the Lord Mayor's Show.
What is the average temperature in London in November?
The average temperature in London in November is 9ºC.
What are the best things to do with Kids in London in November?
The best things to do in London in November include visiting Kew Gardens, taking a day trip to Stonehenge, and enjoying a visit to Windsor Castle.
What are the main festivals in London in November?
The festivals in London in November are Bonfire Night and Remembrance Day.