A Guide to Visiting London in April | Attractions, Events & More
Contents
Whether you seek a peek into the past or a taste of the future, London will do everything in its power to fulfill your wishes. From iconic monuments, museums, and galleries to diverse sporting and cultural festivities, London has a lot to offer. April is one of the most exciting months to visit London, as the city's blossoming spring flowers are complemented by a variety of special events and activities.
Is April a Good Time to Visit London?
April is a bit of a transitional month in London; the weather, like the tourist season, is still in flux. Flowers embrace the coming warmth after a long, hard winter and begin to peek forth. The city's evenings come alive once more as Londoners rediscover their spirits.
Why You Should Visit
April is a great month for casual travel because the amount of tourists in London hasn't yet reached its peak.
Flight and hotel charges in London are lower in April because the month falls within the shoulder season of tourism.
There are several festivals and performances to choose from if you visit London in April.
In April, London begins to lose its drab and bloom, which is a beautiful sight to see.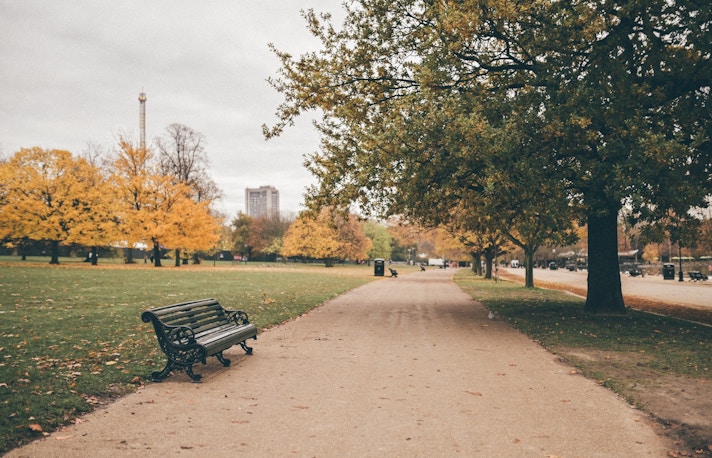 What to Look Out for
Since London is still not completely warm in April, your stay may be unpleasant if you do not pack adequately.
In April, London is forecasted to have a lot of wet days, leading plans to be canceled at the last minute.
Due to the unpredictable weather, you will have to pack heavy for a trip to London in April.
Towards the latter half of the month, hotel availability may start to drop and prices may rise due to the increasing warm-weather tourists.
Overview of Weather in London in April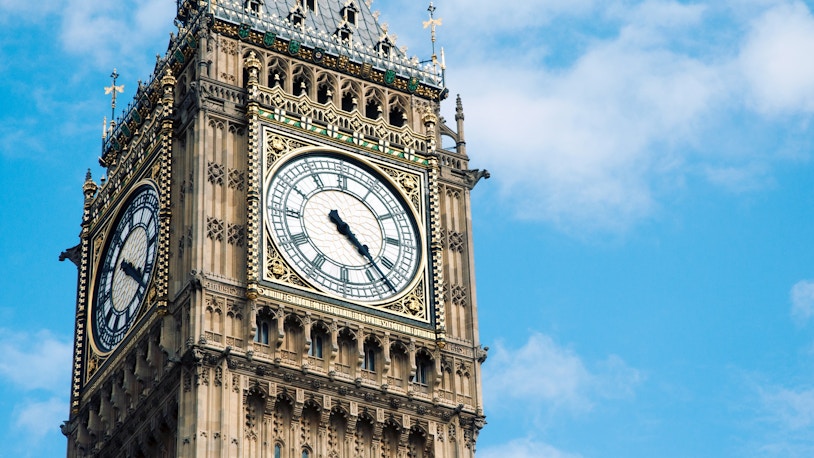 The month of April marks the start of the transition from winter to spring in London. The weather, on the other hand, continues to be cold and rainy. The days begin to lengthen, and there are some days when the sky appears to be overcast.
Average Temperature: High - 13ºC Low - 7ºC
Average Rainfall: 43mm
Daily Wind Speed: 24 kmph
Best Time to Visit London
12 Best Things to do in London in April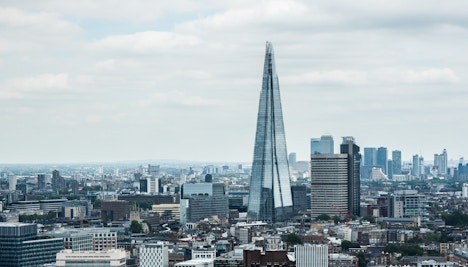 1. The Shard
Landmark
One of London's brilliant demonstrations of scientific development is this majestic tower. Unlike most other buildings, The Shard was planned to be a vertical metropolis, with residences, workspaces, high-end cafés, and viewing platforms. The Shard's observation decks provide a bird's-eye view of a surprisingly diverse London in April.
April Timings: Wednesdays to Sundays 1 PM to 9 PM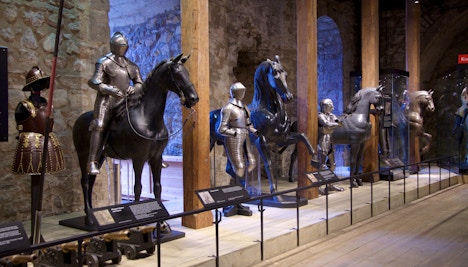 2. Tower of London
Landmark
This monument has been in its current site since 1399. In addition to its unique style, which is indicative of contemporary architecture, the Tower of London houses a wide collection of art and gemstones acquired from all across the world. The somewhat longer daylight hours in April will allow you to take a leisurely stroll around the entire structure.
April Timings: Tuesdays to Saturdays 9 AM to 4: 30 PM. Sundays to Mondays 10 AM to 4:30 PM
from £29.90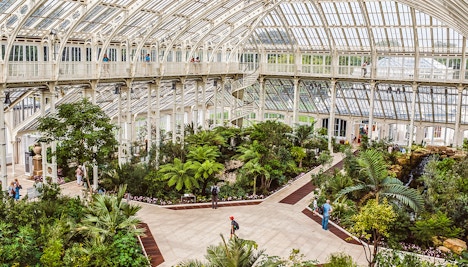 3. Kew Gardens
Landmark | Nature
For its bloom at the start of the Spring season, Kew Gardens, a pleasant hideaway less than 30 minutes from central London, is a fantastic site to visit in April. Kew Gardens is a 130-hectare botanical garden with about 30,000 different plant species. This lush park in southwest London is a UNESCO World Heritage Site with a 250-year legacy.
April Timings: Daily 10 AM to 6 PM with last entry at 5:30 PM
from £19.50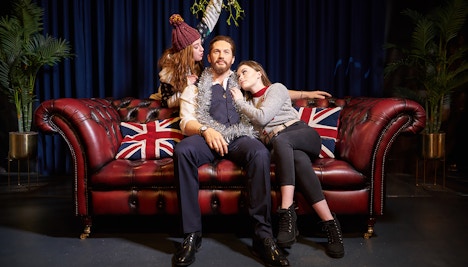 4. Madame Tussauds
Entertainment
Madame Tussauds, one of the most well-known places to visit in London in April, was founded by Marie Tussauds. This wax historical center is well-known throughout the world and attracts a large number of visitors on a regular basis. Step inside this historical hub to see sculptures of famous actors, artists, sports figures, and pioneers.
April Timings: Daily 10 AM to 3 PM
from £33.50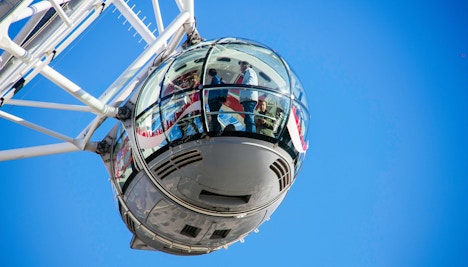 5. London Eye
Family-Friendly
Making a trip to London in April must be synonymous with a visit to the London Eye because of the view of the spring bloom it offers. The London Eye was inaugurated in 2000 with the goal of bringing the millennium to a close. Julia Barfield and David Marks designed this gleaming Ferris wheel, which is possibly London's most popular holiday destination.
April Timings: Daily 10:30 AM to 9 PM
from £27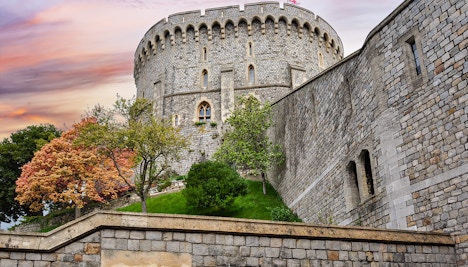 6. Windsor Castle
Castle
This historic fortification is well worth a visit, having been built immediately after the Norman invasion in the 11th century. This is the oldest and largest inhabited castle in the world. Its size, on the other hand, is insignificant when compared to the architectural grandeur on display. In April, visit during daylight hours to view the palace and its gardens in all their glory.
April Timings: Daily 10 AM to 5:15 PM
from £26.50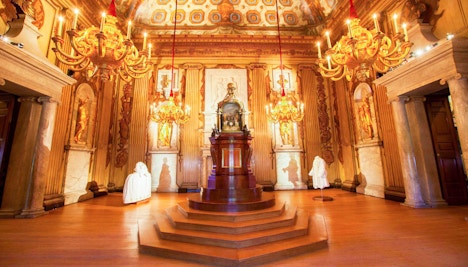 7. Kensington Palace
Landmark
The Duke and Duchess of Cambridge, Sussex, Gloucester, Kent, Princess Eugenie and her husband Jack Brooksbank, and Prince and Princess Michael of Kent all live in Kensington Palace. A number of items from the Royal Treasure are now on display at the palace. In April, the Kensington Garden is exceptionally lovely.
April Timings: Wednesdays to Sundays 10 AM to 4 PM
from £20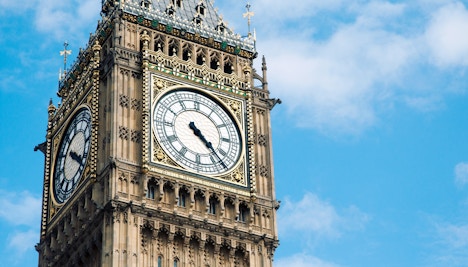 8. Big Ben
Landmark
Big Ben, designed by Augustus Pugin, is a must-see tourist attraction in London. This clock tower is a wonderful example of neo-Gothic architecture and is perhaps the greatest place to see in London in April. In London, Big Ben is called Elizabeth Tower or Clock Tower, and it is possibly the most well-known tourist attraction in the country.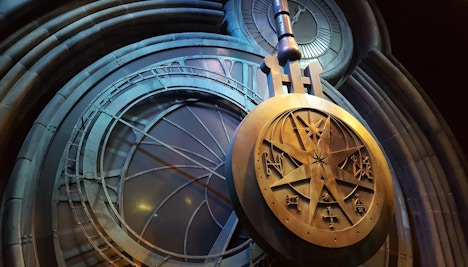 9. Warner Bros. Studio - Harry Potter Tour
Entertainment | Family-Friendly
The magical world of Harry Potter has inspired numerous generations since the premiere of the first film in 2001. The Warner Bros. Studio Tour takes tourists on a tour of the film franchise's famed sets. Because there will be fewer people in April, you will be able to take your time wondering about the studio's halls and exhibition rooms.
April Timings: Check daily opening times.
from £94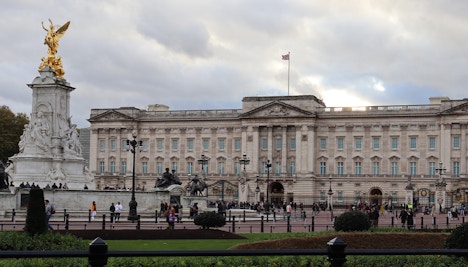 10. Buckingham Palace Garden
Landmark
The Palace itself is quite stunning. Add to that the beauty of the gardens in April. In the Spring, when Buckingham Palace is open to the public, take a separate Garden Tour to see the 15 hectares of Buckingham Palace Gardens. Make a point of stopping by the famous herbaceous border, the wisteria-draped Summer House, and the lovely Rose Garden during your stay.
April Timings: Open all-day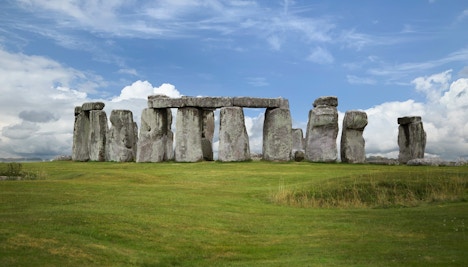 11. Day trip to Stonehenge
Family-Friendly
Since 3000 BCE, Stonehenge has remained in its current position. This historic relic, which is situated on the outskirts of London, is made up of individually crafted stone blocks that each weigh close to 25 tons. Like most heritage monuments, Stonehenge is steeped in a host of scary mythology. In April, this reputed human burial site has fewer tourists, adding to its creepy atmosphere.
from £20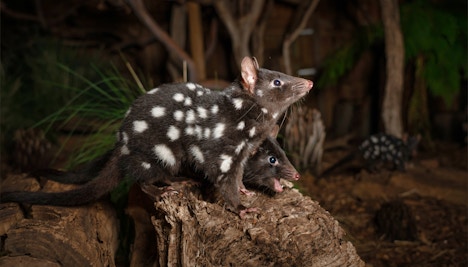 12. ZSL London Zoo
Family-Friendly
The London Zoo is one of the world's largest, most extensive, most interesting zoos, housing over 700 species. Various displays, such as the Tiger Territory, Penguin Beach, Gorilla Kingdom, and Spiders, allow you to feed, interact with, and view animals and birds in their natural habitats. April would be a great time to visit this London site.
April Timings: Daily 10 AM to 5 PM
from £27.73
Festivals in London in April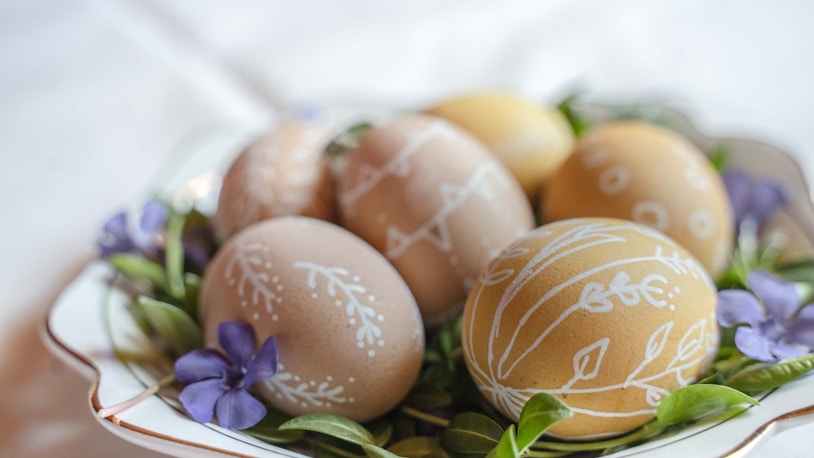 Easter
Venue: Across London
Dates: Easter falls on on any Sunday between March 22 and April 25
Easter is a fascinating time in London, with distinctive church services held in churches all around the city, including Westminister Abbey and St. Paul's Cathedral. Throughout the weekend, several other attractions host Easter special events ranging from egg hunts to Easter-themed afternoon teas to immersive displays. This weekend is the first time since the holiday season when London appears to be pulsating with life.
Events in London in April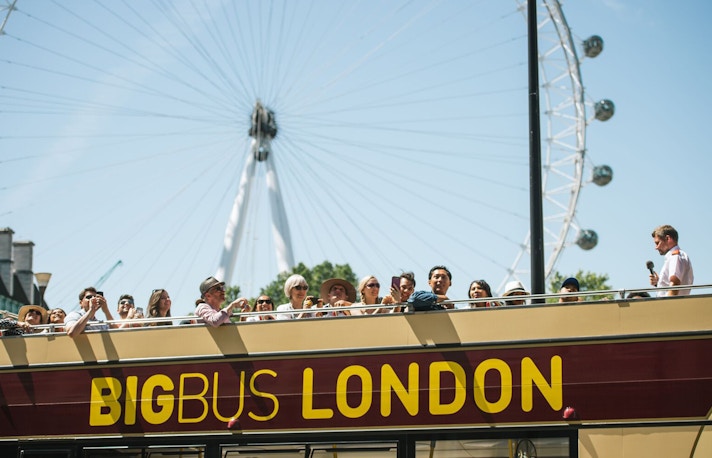 London Games Festival
Venue: Across London
Dates: Early April
The London Games Festival is a celebration of gaming's art, culture, and industry, as well as a chance to test out hundreds of games. The BAFTA Games Awards, the open-air Ensemble exhibition, motivation from the LGF's inaugural Official Selection, and innovative games with Now Play This at Somerset House were all previous features of the London Games Festival program.
Know More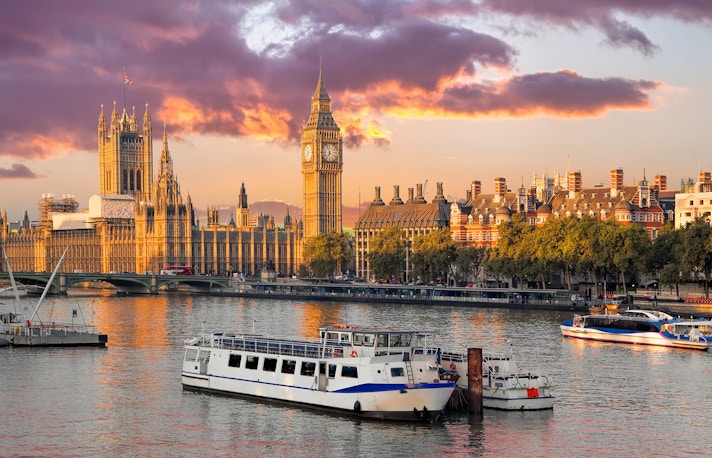 The Oxford and Cambridge Boat Race
Venue: River Thames
Dates: Late April
During The Men's Boat Race and The Women's Boat Race, crews from Oxford and Cambridge universities compete on the Thames. The Boat Race, one of London's largest free athletic events that can be experienced by the whole family, produces a joyful scene on the banks of the Thames. Every year, up to 250,000 people gather along the riverbanks to join in the festivities and witness the University of Oxford and University of Cambridge eight-oared rowboats race down the Thames.
Know More
Know Before You Visit London in April
Travel Essentials
What to Wear
What to Pack
Transport
Stay
Food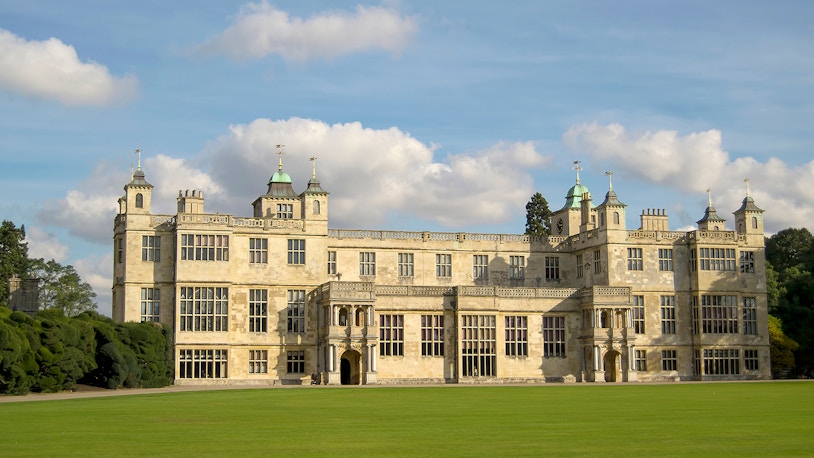 Time Zone: GMT
Currency: Great British Pound Sterling GBP - £
Country code: +44
Emergency numbers: 111 or 999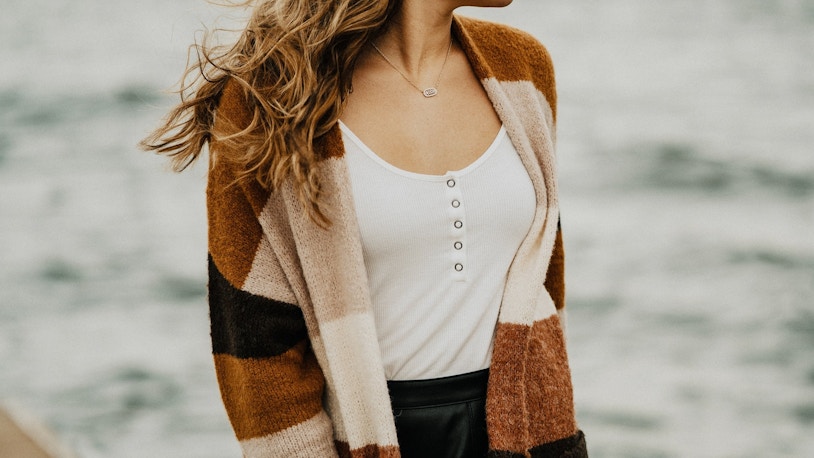 What to Wear in London in April
The weather in London in April can be brisk and unexpected at times because the cold hasn't completely vanished. You must dress in layers that are easy to remove.
Carry light jackets to layer over warm clothing on days when the weather is expected to change.
Rain is expected in London in April, so bring umbrellas and waterproof clothing.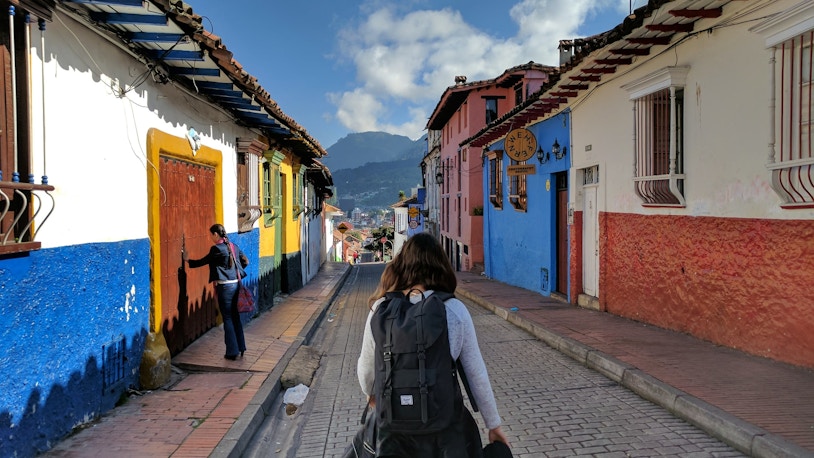 What to Pack in London in April
When visiting London, you need to bring a type G plug.
In April, London can be chilly, so bring ample warm clothing and covers for your outings.
If you plan on strolling throughout London, you'll need some good walking shoes.
An umbrella is also essential in London because the weather is usually always rainy.
Bring a drawstring backpack with enough compartments to hold everything you'll need for the day.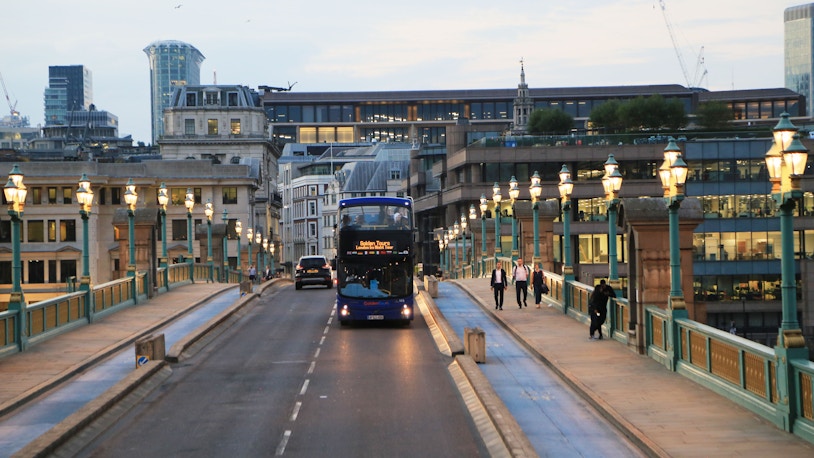 Getting Around London in April
By Metro: London's Underground subway system is the quickest method to get about. On the Tube, there are 11 lines divided into nine zones. The London Tube is open from 5 AM to midnight.
By Black Cab: These taxis are readily available throughout central London, as well as at major train stations, bus stops, and Heathrow Airport. When hailing a car, make sure the yellow "taxi" light at the front of the cab is turned on.
By Train: Both suburban rail and fast trains connect downtown London to the suburbs, and fast trains connect London to the rest of the nation. There are also regular rail connections to Heathrow, Gatwick, and Stanstead, London's three major airports.
By Bus: The London bus network is huge. It can get you from any part of the city to anywhere else and is the most preferred way of traveling in London.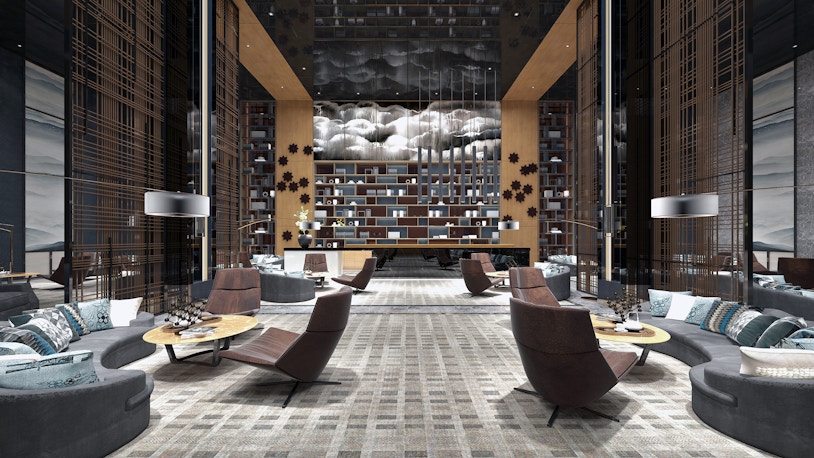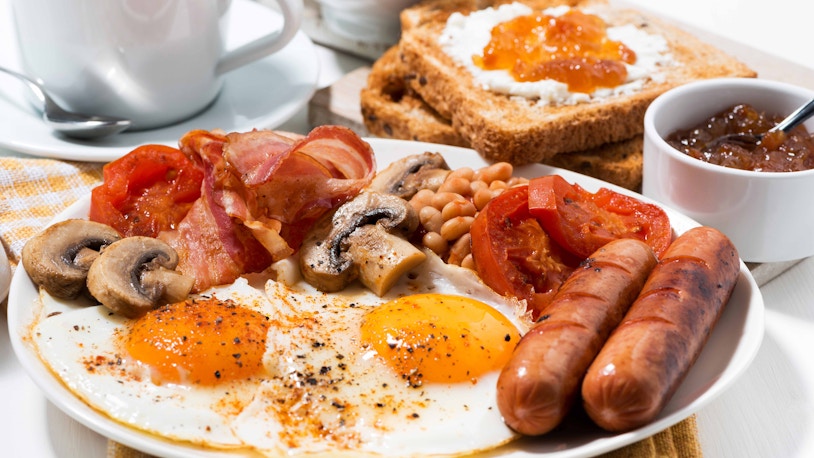 What to eat in London in April
If you truly want to know London, you must try the local dishes and favorites. Here are a few of the ones that you must try in April:
English Breakfast: Typical breakfast items include toast, sausages, eggs, mushrooms, blood pudding, mashed potatoes, and various veggies. In April, an English Breakfast is a great way to start a day of sightseeing.
Beef Wellington: Beef Wellington is a London specialty that is flaky, juicy, and satisfying when cooked properly.
Hot Cross Buns: A spicy-sweet bun with a cross on top and currants or raisins inside. The cross signifies Jesus' crucifixion, and the spices symbolize the spices used to mummify him at his burial, and it is usually eaten on Easter.
Explore London Through the Year
Frequently Asked Questions About Visiting London in April
Is April a good time to visit London?
Yes, April can be a good time to visit London and explore its many attractions and monuments for an unforgettable experience.
What are the best things to do in London in April?
Yes, London is still cold in April.
Is it sunny in London in April?
No, London in April is not particularly sunny.
What clothes to wear in London in April?
You will need to wear warm clothing in London in April.
Is it rainy in London in April?
Yes, London in April can be quite rainy.
Is London expensive to visit?
Yes, London is a bit expensive to visit. But if you book your London attractions tickets online, in advance, you will have the chance to save a lot with great deals and discounts.
London is quite safe in general.
What can I see in London in April?
You can see The Shard, Westminster Abbey, Kensington, The Big Ben, and many others in London in April.
What are the major events in London in April?
The major events in London in April include the London Art Fair and The Oxford and Cambridge Boat Race.
What is the average temperature in London in April?
The average temperature in London in April is 10ºC.
What are the best things to do with kids in London in April?
Kids will enjoy visiting the SEA Life London and going to the Harry Potter Tour at Warner Bros. Studios.
London in April is an incredible time to visit and explore many popular attractions. Explore Tower Bridge, the Shard, Westminster Abbey and more on your visit to London in April.