A Guide to Visiting London in June | Attractions, Events & More
Contents
London has some spectacular architecture and some of the top museums in the world, thanks to its well-planned surroundings and rich past. The London Eye, Buckingham Palace, Big Ben, and Madame Tussauds are all renowned sites, and visiting London in June will be a blessing because the weather will be beautiful and the days will be longer.
Is June a Good Time to Visit London?
The beautiful weather is another selling point for a trip to London in June. The month of June is possibly the greatest time to visit London because the city's coldest months can be very miserable. In June, London is a spectacle and a delight.
Why You Should Visit
June is a good month for recreational travel because the influx of visitors in London has not yet hit its zenith.
The days will be longer in London in June, facilitating sightseeing and travel throughout the month.
If you visit London in June, you will be able to be a part of a number of festivals and shows to keep you amused.
In June, spring is in full swing in London, and it's possibly the greatest time to visit the city's gardens and walkabout.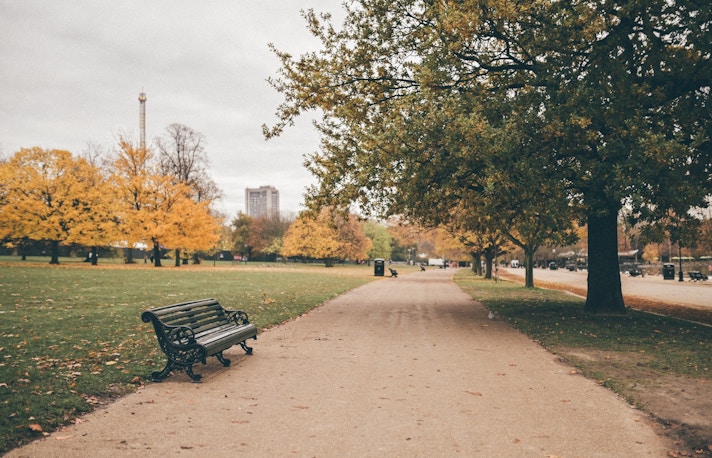 What to Look Out for
If you want to visit London in June, the unexpected flood of tourists, combined with the onset of mild weather, may catch you off guard.
Many wet days are forecast in London in June, prompting plans to be rescheduled at the last minute.
Because of the uncertain weather in June, you'll need to pack a lot for a trip to London.
In June, hotel vacancy may begin to dwindle and costs may begin to soar as a result of the rising number of warm-weather tourists.
Overview of Weather in London in June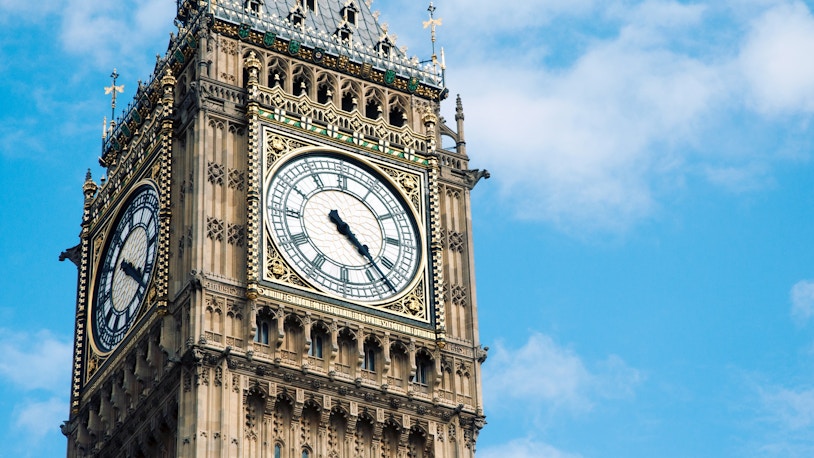 Warm and inviting weather has arrived, and while rain in the spring may seem unseemly, the bright displays of color in London's parks should not be disregarded. Due to the weather and outside conditions, Londoners frequently liven up in June.
Average Temperature: High - 20ºC Low - 12ºC
Average Rainfall: 45mm
Daily Wind Speed: 24 kmph
Best Time to Visit London
12 Best Things to do in London in June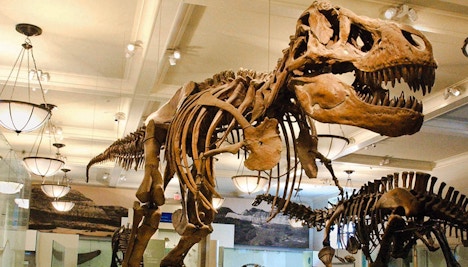 1. Natural History Museum
Museum
This grandiose Romanesque structure, built in the late 19th century, is one of London's top museums and a delight for visitors of all ages. Visitors entering from Cromwell Road are greeted by a life-size cast of a Diplodocus skeleton, affectionately known as Dippy. The museum is then divided into zones based on its themes. The biggest differentiator at the museum is its interactivity.
June Timings: Daily 10 AM to 5:50 PM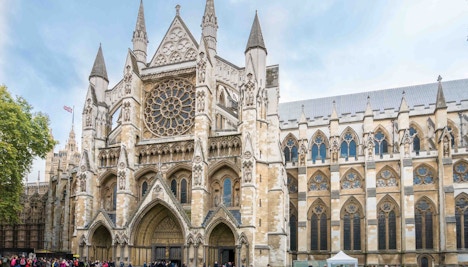 2. Westminster Abbey
Landmark
Westminster Abbey is well-known for preserving Gothic architecture. The edifice used to be massive, but its splendor is now limited to the western front. Each hall presents a unique possibility to learn about Britain's remarkable history. Keep a lookout for interesting exhibitions and events that happen during the warmer month of June.
June Timings: Tuesdays to Saturdays 9:30 AM to 3: 30 PM
from £125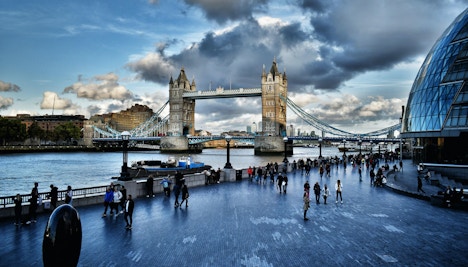 3. Tower Bridge of London
Landmark
This Victorian engineering marvel is London's most recognizable and imposing bridge. Its neo-Gothic towers, despite being only 120 years old, appear to have been part of the city's skyline for generations. The bridge can be raised in 3 minutes flat thanks to a steam-powered bascule system, allowing huge boats to pass through.
June Timings: Daily 10 AM to 6 PM with last entry at 5:30 PM
from £11.40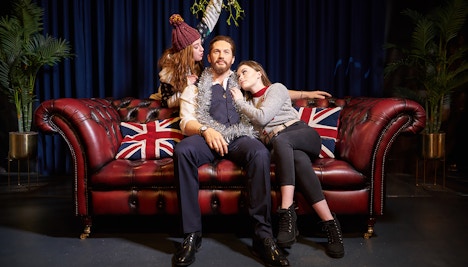 4. Madame Tussauds
Entertainment
Madame Tussauds, which is among the most well-known places to explore in London in June, was founded by Marie Tussauds. This wax historical landmark is well-known around the world and frequently draws large crowds. Inside this renowned hub are sculptures of well-known actors, artists, sports figures, and pioneers.
June Timings: Daily 10 AM to 3 PM
from £33.50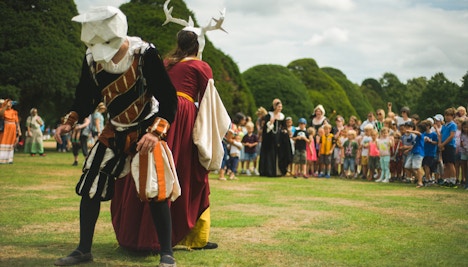 5. Hampton Court Palace
Landmark | Palace
This is King Henry VIII's residence, which is surrounded by exquisite grounds. The vast 16th-century Tudor-Baroque palace of England's most notorious king is worth the drive 12 miles south of London. Through the paneled rooms, visitors can follow the story of Young Henry, meander through the vast Great Hall with its exquisite carved hammer-beam roof, and marvel at the 16th-century astronomical clock in the Clock Court.
June Timings: Wednesdays to Sundays 10 AM to 4 PM
from £26.10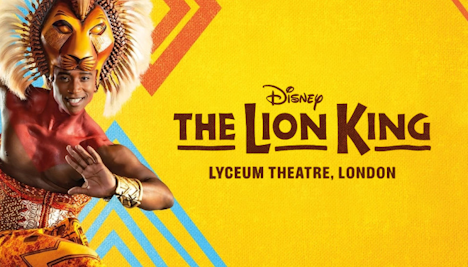 6. West End Theater
Entertainment | Family-friendly
The West End Theatre plays an important role in reminding visitors that London is also a cultural center. London's counterpart of Broadway is known as the West End. There are countless mythological musicals and plays that have made their way to the West End, and you will have the opportunity to experience a number of new releases if you visit in June.
from £18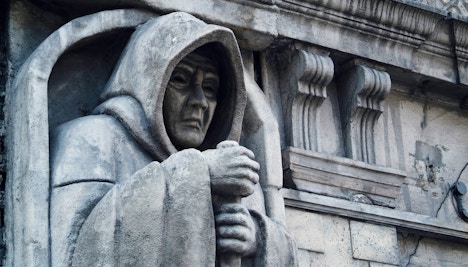 7. London Dungeons
History
This is a frightening and interactive monument to London's death and disease-ridden history. This must-see London sight is not for the fainthearted. It takes you on a journey through a thousand years of city history, focusing on the more gruesome aspects. Costumed performers lead a 90-minute tour through a series of meticulously created scenes.
June Timings: Mondays to Fridays 11 AM to 4 PM, Saturdays and Sundays 10 AM to 5 PM
from £28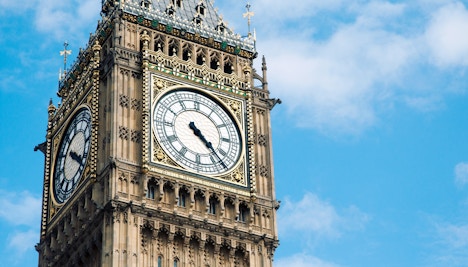 8. Big Ben
Landmark
Big Ben, designed by Augustus Pugin, is a must-see tourist attraction in London. This clock tower is a stunning example of neo-Gothic architecture, and seeing it in June is one of the nicest things to do in London. Big Ben, also referred to as Elizabeth Tower or Clock Tower in London, is the city's most iconic tourist attraction.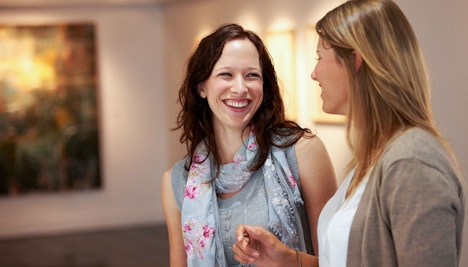 9. Tate Modern
Museum
This modern art giant, the most visited and finest gallery in the United Kingdom, is actually a restored Thames-side power plant. Picasso, Anthony Gormley, Salvador Dali, and Andy Warhol are among the artists whose work is well-represented in Minimalism, Surrealism, and Postwar abstraction. With the peak tourist season approaching, June is the last month to see Tate Modern sans the hordes.
June Timings: Sundays to Thursdays 10 AM to 6 PM, Fridays and Saturdays 10 AM to 10 PM
10. National Gallery
Landmark
The National Gallery is London's finest and one of the world's best classical art galleries. The National Gallery had only 38 paintings on show when it first opened in 1824. It now holds almost 2,300 works of art ranging from medieval to world-famous Impressionist works, covering virtually every European painting school.
June Timings: Saturdays to Thursdays 10 AM to 6 PM, Fridays 10 AM to 9 PM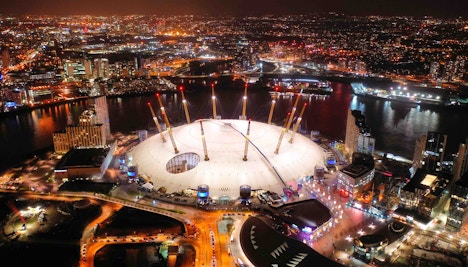 11. Go for a Gig at The O2 Arena
Entertainment
The O2 is one of London's most popular concert venues. The O2 Stadium is London's foremost mid-sized arena for live music and has been a Greenwich landmark since 2000. With a capacity of 20,000 people, the O2 has hosted everyone from Tool and Taylor Swift to Prince and Leonard Cohen. The O2 Arena's calendar becomes increasingly star-studded as the tourist audience grows in June.
from £35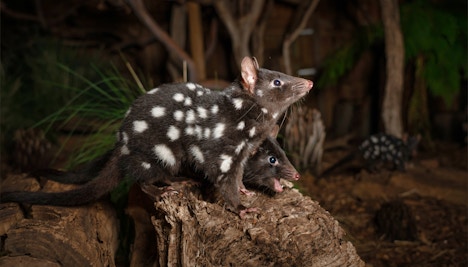 12. ZSL London Zoo
Family-Friendly
With over 700 species, the London Zoo is one of the world's biggest, most extensive, and most fascinating zoos. You can feed, engage with, and watch animals and birds in their native habitat at various displays such as the Tiger Territory, Penguin Beach, Gorilla Kingdom, and Spiders. May is an excellent month to see this London attraction.
June Timings: Daily 10 AM to 5 PM
from £27.73
Festivals in London in June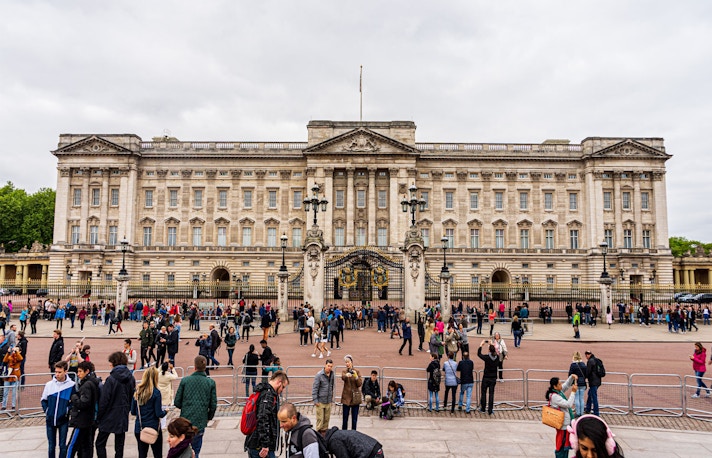 Trooping of the Color
Venue: Buckingham Palace
Dates: June 2
Trooping of the Colour is a military event that depicts how troops used their regimental colors to communicate. It has been a tradition since the 17th century. Soldiers, for example, re-enact the procedure of a regiment's colors being one of the only ways to let people know where to rally during the confusion of combat. The royal family and distinguished visitors take part in this famous ritual. This event is free for everyone to attend and is, therefore, a must in your June itinerary.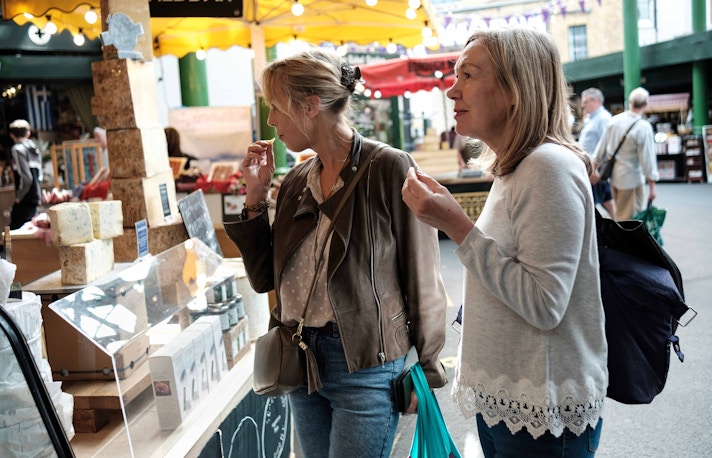 Taste of London
Venue: Across London
Date: Mid June
The Taste of London is a cuisine festival where international chefs make a regular appearance. Even among all the other London events, this food-focused event is unbeatable for foodies. Every palate is catered to, from Malaysian and Portuguese delicacies to Argentinian cheesecakes and Thai Farang. Restaurants and chefs from all throughout the city make their best menu items available for this 5-day long extravaganza.
Events in London in June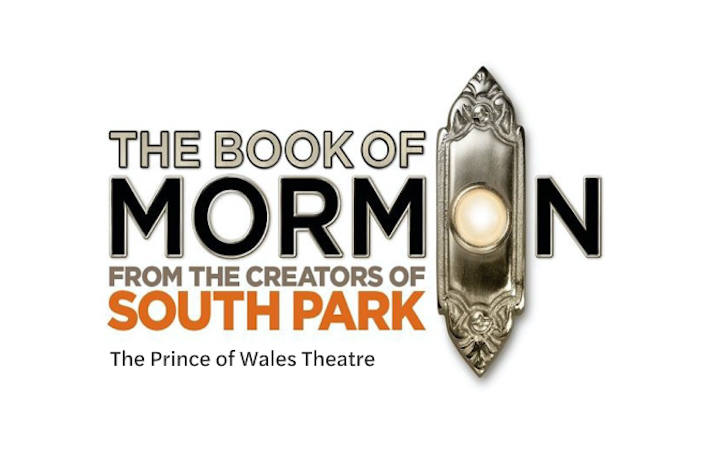 West End LIVE at Trafalgar Square
Venue: Trafalgar Square
Date: Mid June
At West End LIVE in Trafalgar Square, you can get a taste of some of London's most popular musicals and must-see new shows. Enjoy more than 30 free showings in Trafalgar Square this weekend, such as Hamilton, Mamma Mia!, The Phantom of the Opera, and The Book of Mormon. New shows on stage include Andrew Lloyd-Webber's Cinderella, Back to the Future: The Musical, Disney's Frozen, and Pretty Woman: The Musical, among many others.
Know More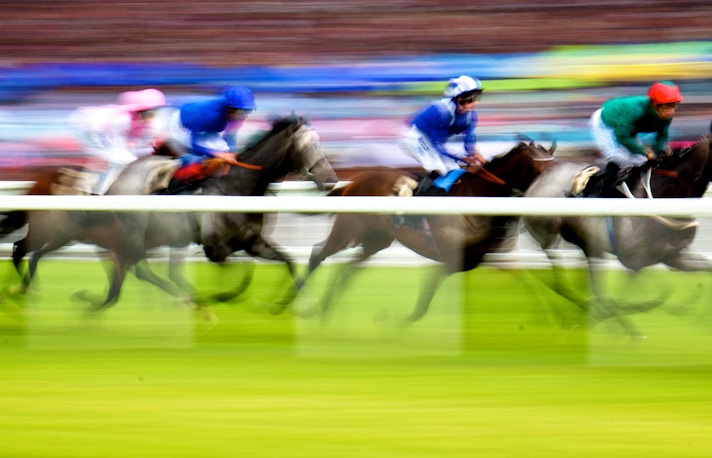 Royal Ascot Race
Venue: Ascot Racecourse
Dates: Mid June
The world's best racehorses, riders, and trainers descend on Britain's most popular sports meet for five days of world-class racing. The Diamond Jubilee Stakes, Queen Anne Stakes, and Gold Cup are among the races to watch. The meet and prize money for the week total millions of pounds, making it Britain's most valuable race. Representatives of the Royal Family, including the Queen, who frequently attends the event, which is rich in distinct tradition, heritage, and spectacle, will be seen.
Know More
Know Before You Visit London in June
Travel Essentials
What to Wear
What to Pack
Transport
Stay
Food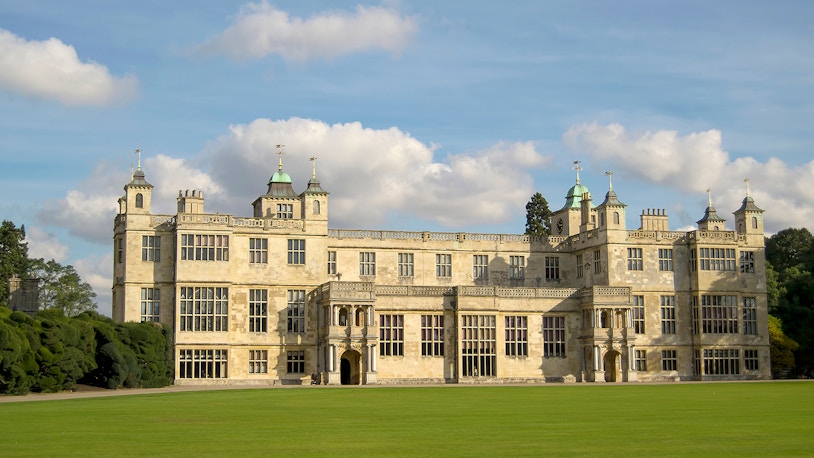 Time Zone: GMT
Currency: Great British Pound Sterling GBP - £
Country code: +44
Emergency numbers: 111 or 999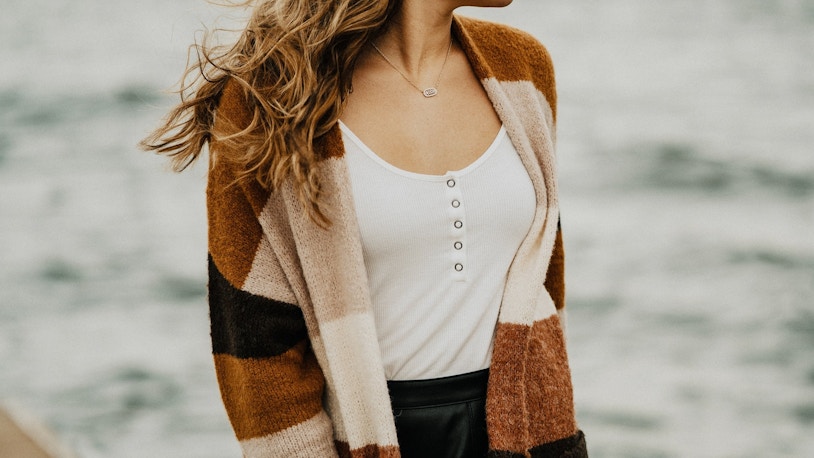 What to Wear in London in June
On days when the weather is anticipated to vary, bring light coats to layer over warm apparel.
If you expect to do most of your touring outside during the day, bring breathable clothing.
London is expected to be rainy in June, so carry umbrellas and rain gear.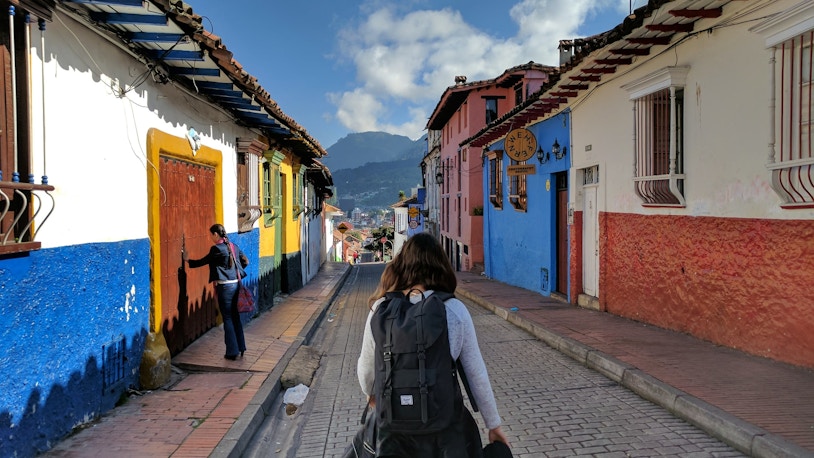 What to Pack in London in June
When visiting London, you'll need a Type G plug.
Because London might be chilly in June, bring some winter clothing and a scarf with you on your outings.
If you plan on traveling around London, you'll need some comfortable walking shoes.
Because the weather in London is virtually always rainy, an umbrella is also necessary.
Bring a sling bag with plenty of pockets to store all of your day's essentials.
You may need sunscreen lotion for your outings on sunny days in June.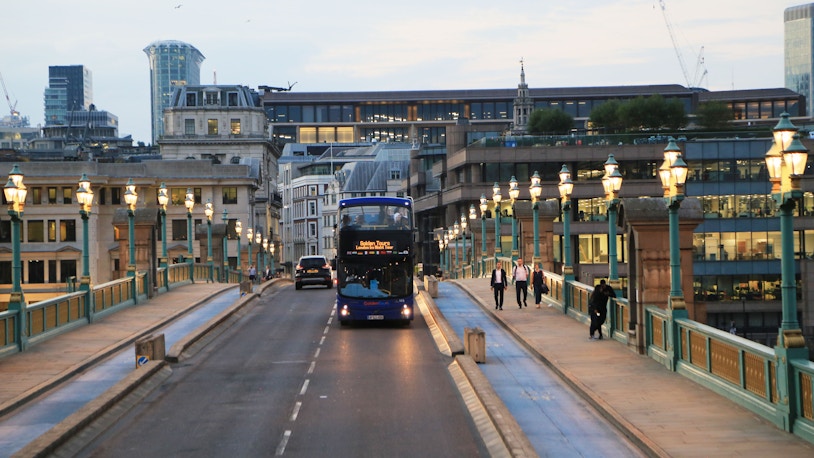 Getting Around London in June
By Metro: London's Underground subway system is the quickest method to get about. On the Tube, there are 11 lines divided into nine zones. The London Tube is open from 5 AM to midnight.
By Black Cab: These taxis are readily available throughout central London, as well as at major train stations, bus stops, and Heathrow Airport.
By Train: Both suburban rail and fast trains connect downtown London to the suburbs, and fast trains connect London to the rest of the nation. There are also regular rail connections to Heathrow, Gatwick, and Stanstead, London's three major airports.
By Bus: The London bus network is huge. It can get you from any part of the city to anywhere else and is the most preferred way of traveling in London.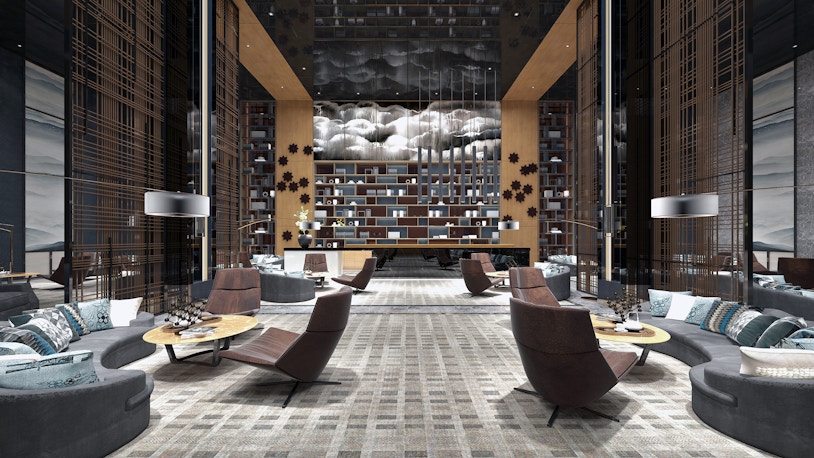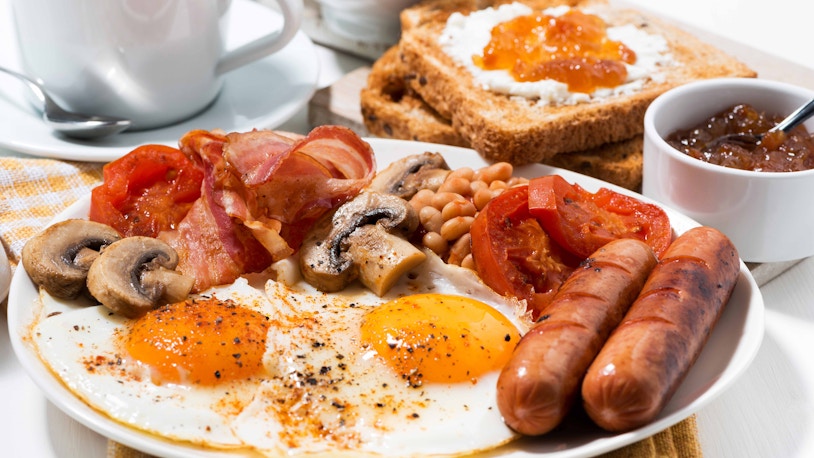 What to eat in London in June
If you truly want to know London, you must try the local dishes and favorites. Here are a few of the ones that you must try in May:
English Breakfast: Typical breakfast items include toast, sausages, eggs, mushrooms, blood pudding, mashed potatoes, and various veggies. In April, an English Breakfast is a great way to start a day of sightseeing.
Pasties: Pasties are produced by stuffing uncooked meat and vegetables into a shortcrust pastry circle, then tucking and sealing the sides before baking. Beef, chopped potatoes, turnip, and onions are used in the filling, which is seasoned with pepper and salt.
Sunday Roast: The Sunday Roast is one of London's most traditional and well-known dishes. This lavish supper originated in England, where it was customary to eat a huge lunch following Sunday church services.
Explore London Through the Year
Frequently Asked Questions About Visiting London in June
Is June a good time to visit London?
Yes, June can be a good time to visit London.
What are the best things to do in London in June?
Yes, London is not very cold in June.
Is it sunny in London in June?
No, London in June is not particularly sunny.
What clothes to wear in London in June?
You will need to wear warm clothing during the evenings and nights of London in June. On sunny days, you may get by with breathable clothes.
Is it rainy in London in June?
Yes, London in June can be quite rainy.
Is London expensive to visit?
Yes, London is a bit expensive to visit. But if you book your London attractions tickets online, in advance, you will have the chance to save a lot with great deals and discounts.
London is quite safe in general.
What can I see in London in May?
You can see The Shard, London Eye, Buckingham Palace, Big Ben, and many others in London in May.
What can I see in London in June?
You can see The Royal Observatory, London Eye, Buckingham Palace, Tower Bridge, and many others in London in June.
What is the average temperature in London in June?
The average temperature in London in June is 16ºC.
What are the best things to do with Kids in London in June?
Kids will enjoy visiting the SEA Life London, taking a tour of the London Zoo, and going to the Harry Potter Tour at Warner Bros Studio.
What are the main festivals in London in June?
The festivals in London in June are the Trooping of the Color and the Taste of London.
What are the major events in London in June?
The major events in London in June are Royal Ascot Race, Wimbledon, and the West End LIVE at Trafalgar Square.