A Guide to Visiting London in May | Attractions, Events & More
Contents
London is more than just a capital city; it is a metropolis in its own right. It has an ancient soul that is fast vanishing from our planet's face. It is aware of its origins and would prefer to ruminate about them than consider the world's obsessions. The month of May is a near-Perfect time to visit London. Read on to find out the reasons.
Is May a Good Time to Visit London?
A major highlight of London in May is the pleasant weather. Because London's coldest months may be particularly unpleasant, the month of May is perhaps the best time to visit the city. London in May is a sight to behold.
Why You Should Visit
Because the number of tourists in London has not yet reached its height, May is an excellent month for casual travel.
Because May comes during the shoulder season for tourists, flight and accommodation prices in London may sometimes be lower.
If you visit London in May, you will have a variety of festivals and shows to pick from to keep you engaged.
Spring is in full swing in London in May and it's possibly the best time to be in the city for visiting the gardens.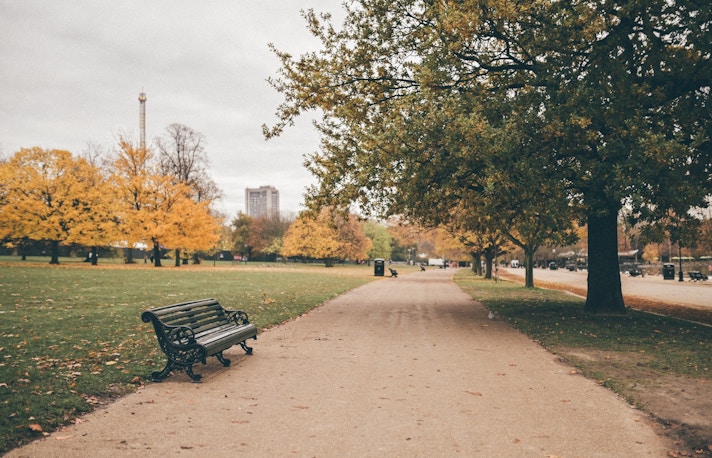 What to Look Out for
If you expect to tour London in May, you may be caught out by the sudden influx of tourists along with the arrival of warm weather.
London is expected to have many rainy days in May, causing plans to be postponed at the last minute.
You'll need to pack a lot for a vacation to London in May due to the unpredictable weather.
Due to the increased number of warm-weather tourists, hotel availability may begin to decline and rates may begin to climb in the second part of the month.
Overview of Weather in London in May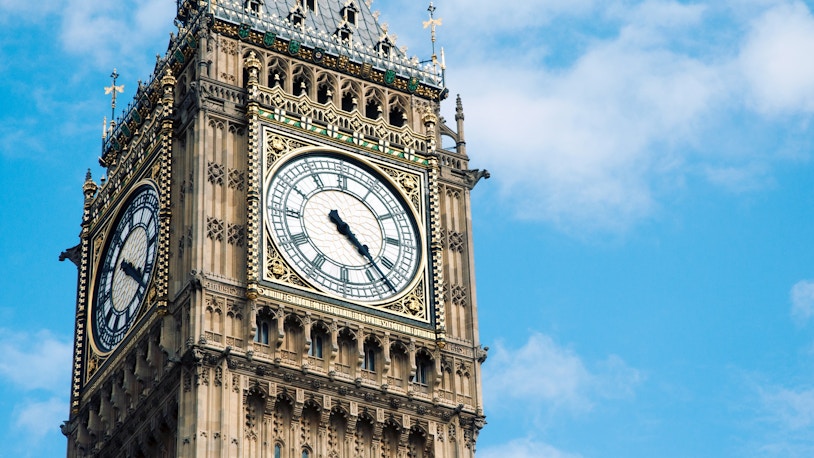 Spring has arrived, and while it may seem unbecoming to see rain in the spring, the vibrant displays of color in London's parks are not to be overlooked. Londoners often perk up in May due to the weather and outdoor conditions.
Average Temperature: High - 17ºC Low - 9ºC
Average Rainfall: 50mm
Daily Wind Speed: 22 kmph
Best Time to Visit London
12 Best Things to do in London in May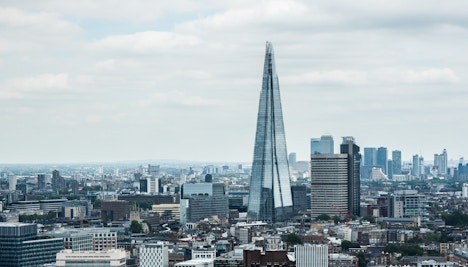 1. The Shard
Landmark
This towering skyscraper is one of London's greatest representations of technological growth. The Shard was designed to be a vertical metropolis, featuring housing, offices, high-end cafés, and observation platforms, unlike most other skyscrapers. In May, the viewing decks of the Shard provide a bird's-eye view of a remarkably variegated London in Spring.
May Timings: Wednesdays to Sundays 1 PM to 9 PM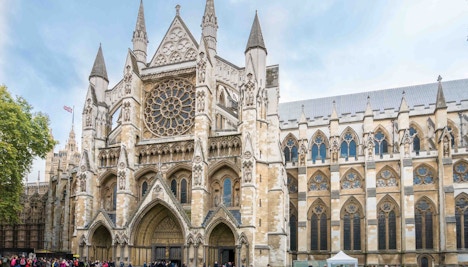 2. Westminster Abbey
Landmark
The Westminster Abbey is well-known for its outstanding Gothic architecture preservation. The structure was formerly enormous, but its glory is now restricted to the western facade. Each hall offers a one-of-a-kind opportunity to learn about Britain's illustrious past. During the shoulder season of May, keep an eye out for special exhibitions.
May Timings: Tuesdays to Saturdays 9:30 AM to 3: 30 PM
from £125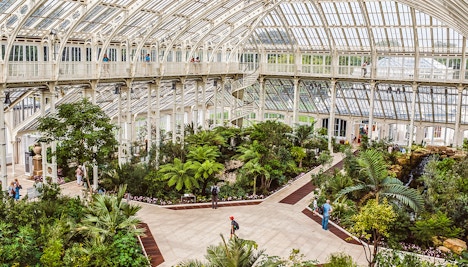 3. Kew Gardens
Landmark | Nature
The Kew Gardens practically burst to life in May, with bluebells blossoming in particular popularity with tourists. Kew Gardens is a relaxing retreat located less than 30 minutes from the heart of London. Kew Gardens is a 130-hectare botanical garden with over 30,000 varieties of plants. This green park in southwest London is a 250-year-old UNESCO World Heritage Site.
May Timings: Daily 10 AM to 6 PM with last entry at 5:30 PM
from £19.50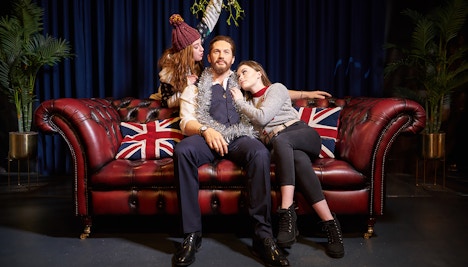 4. Madame Tussauds
Entertainment
Marie Tussauds founded Madame Tussauds, which is one of the most well-known locations to visit in London in May. This wax historical institution is well-known around the world and often draws a huge number of people. Sculptures of notable actors, artists, sports personalities, and pioneers can be found inside this iconic hub.
May Timings: Daily 10 AM to 3 PM
from £33.50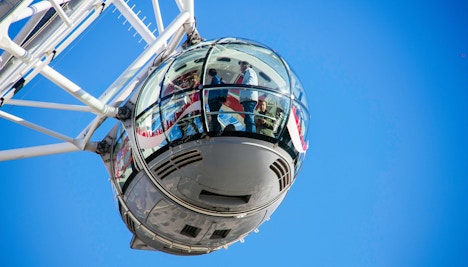 5. London Eye
Family-Friendly
A journey to London in May must include a stop at the London Eye, which offers a spectacular view of the spring blossom. In 2000, the London Eye opened with the purpose of bringing the millennium to a close. This glittering Ferris wheel, which is perhaps London's most popular holiday destination, was designed by Julia Barfield and David Marks.
May Timings: Daily 10:30 AM to 9 PM
from £27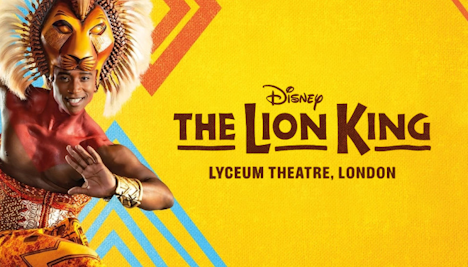 6. West End Theater
Entertainment | Family-friendly
London is also a cultural hotspot, and the West End Theatre bears a large part of the duty for reminding visitors of this. The West End is London's version of Broadway. Numerous mythical musicals and plays have found their way to the West End, and everybody who appreciates theatrical art must see one. If you visit in May, you will have the opportunity to see a number of new shows.
from £18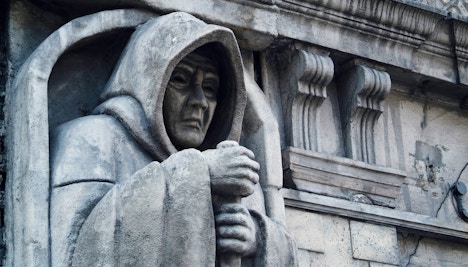 7. London Dungeons
History
This is an interactive and shocking tribute to London's death and disease-ridden past. This must-see London attraction is not for the faint of heart or the easily terrified. It walks you through a thousand years of city history, with a concentration on the grisly parts. A 90-minute tour through a succession of carefully produced sets is led by costumed performers.
May Timings: Mondays to Fridays 11 AM to 4 PM, Saturdays and Sundays 10 AM to 5 PM
from £28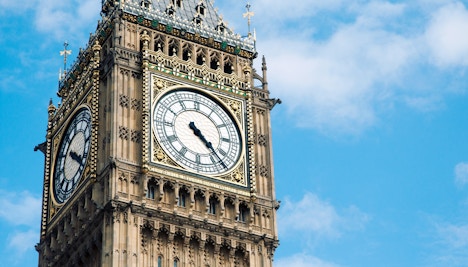 8. Big Ben
Landmark
Augustus Pugin's design for Big Ben is a must-see tourist destination in London. This clock tower is a beautiful example of a neo-Gothic design, and visiting it is one of the best things to do in London in May. Big Ben is also known as Elizabeth Tower or Clock Tower in London, and it is probably the country's best-known tourist hotspot.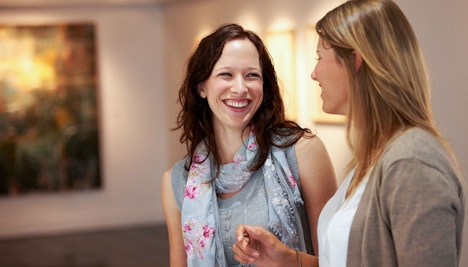 9. Tate Modern
Museum
This modern art behemoth, Britain's most visited and magnificent gallery, is actually a refurbished Thames-side power plant. Minimalism, Surrealism, and Postwar abstraction are well-represented, with works by Picasso, Anthony Gormley, Salvador Dali, and Andy Warhol among the notables. With high tourism season almost upon London, May is the last month you can visit Tate Modern without the throngs.
May Timings: Sundays to Thursdays 10 AM to 6 PM, Fridays and Saturdays 10 AM to 10 PM.
10. National Gallery
Landmark
The National Gallery is the finest classical art gallery in London, and one of the best in the world. When the National Gallery opened in 1824, it only had 38 paintings on display. It now houses over 2,300 works of art from medieval artwork to world-famous Impressionist works, representing virtually every European school of art.
May Timings: Saturdays to Thursdays 10 AM to 6 PM, Fridays 10 AM to 9 PM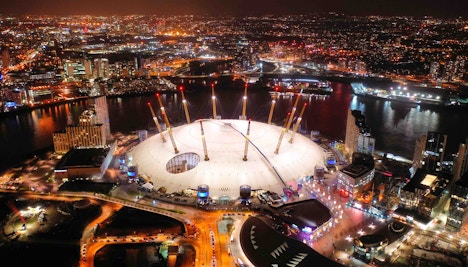 11. Go for a Gig at The O2 Arena
Entertainment
One of London's top concert venues is the O2. The O2 Arena, which has been a Greenwich mainstay since 2000, is London's premier mid-sized arena for live music. The O2 has welcomed everyone from Beyoncé and Taylor Swift to Prince and Leonard Cohen and has a capacity of 20,000 people. As the tourist crowd begins to build in May, the O2 Arena's calendar to becomes increasingly star-studded.
from £35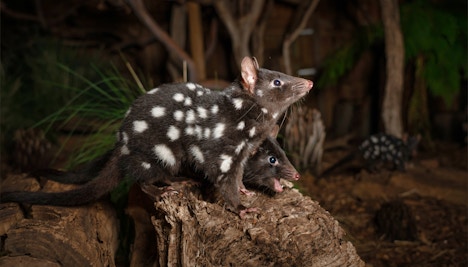 12. ZSL London Zoo
Family-Friendly
With over 700 species, the London Zoo is one of the world's biggest, most extensive, and most fascinating zoos. You can feed, engage with, and watch animals and birds in their native habitat at various displays such as the Tiger Territory, Penguin Beach, Gorilla Kingdom, and Spiders. May is an excellent month to see this London attraction.
May Timings: Daily 10 AM to 5 PM
from £27.73
Festivals in London in May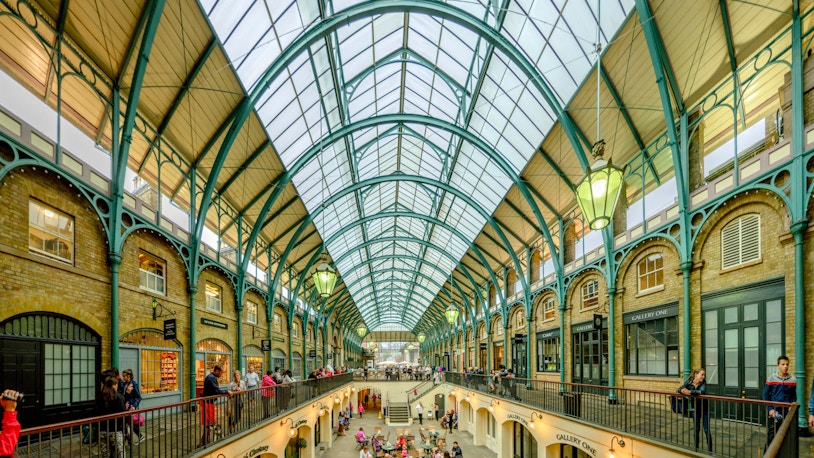 May Fayre and Puppet Festival
Venue: Covent Garden
Dates: Early-Mid May
If you have children, Covent Garden is one of the greatest places to see in London in May, particularly on the day of the May Fayre and Puppet Festival. This one-of-a-kind festivity has been taking place for over three centuries. It takes place on the grounds of St Paul's Church in Covent Garden every May to mark the famed puppet Mr. Punch's birthday. Several Punch and Judy puppeteers and ventriloquists participate, there are several food vendors, and a number of particularly eccentric rituals are staged.
Events in London in May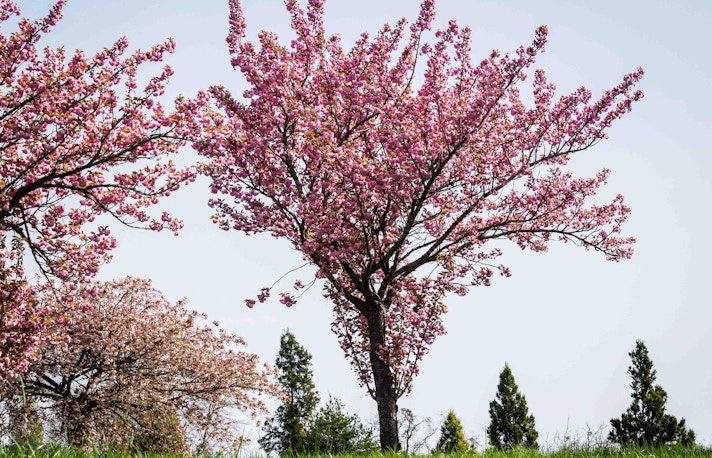 RHS Chelsea Flower Show
Venue: Royal Chelsea Hospital
Dates: Late May
The lawns of the Royal Chelsea Hospital are adorned with a multitude of spectacular horticultural exhibits as one of the major May festivities. This spectacular exhibit attracts over 150,000 spectators each year, making it one of May's most popular activities. Visitors will get the opportunity to learn about the current gardening techniques while also viewing a variety of unique plants and flowers.
Know More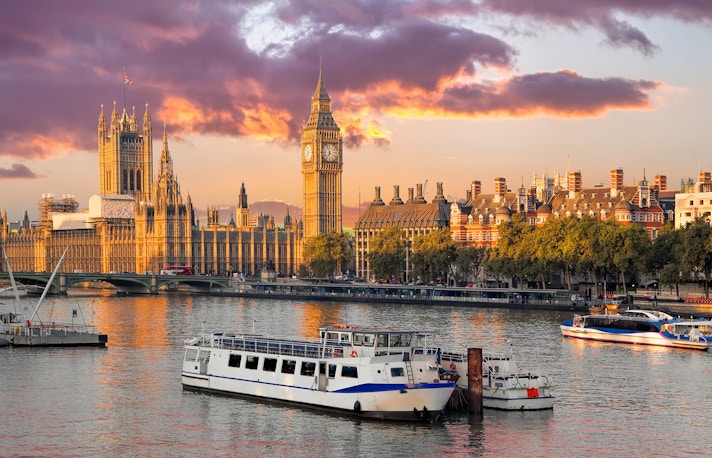 London Craft Week
Venue: Across London
Dates: Early May
The event brings together over 250 new and renowned makers, designers, companies, and galleries from around the world to celebrate great British and international creativity. A well-picked selection focusing on substance rather than price or celebrity. Plus, there's that crucial splash of magic and imagination that distinguishes great from average. There are also classes where you may learn about the craft's history and foundation. Sincerity, creativity, originality, ambition, and talent are all celebrated during London Craft Week.
Know More
Know Before You Visit London in May
Travel Essentials
What to Wear
What to Pack
Transport
Stay
Food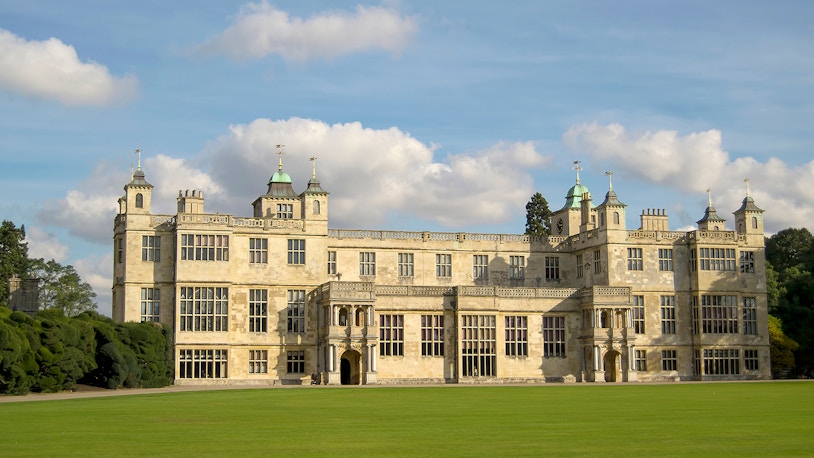 Time Zone: GMT
Currency: Great British Pound Sterling GBP - £
Country code: +44
Emergency numbers: 111 or 999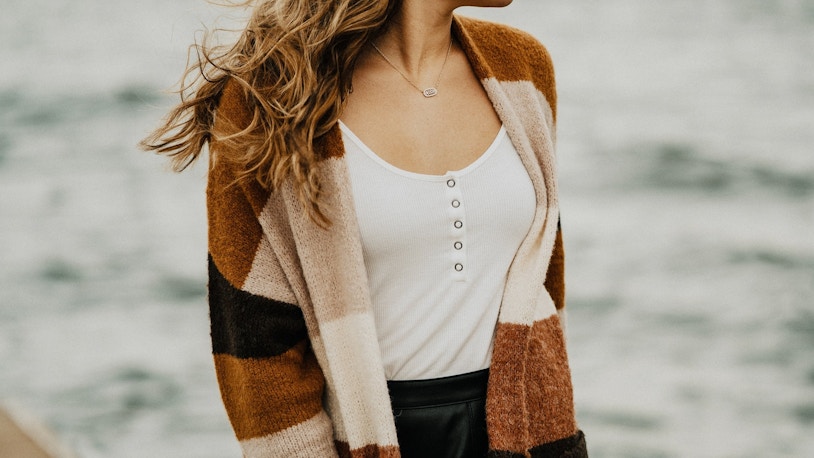 What to Wear in London in May
Because the cold hasn't totally left, the weather in London in May can be crisp and can change at any moment. Layers of clothes that are easy to remove are required.
Carry light jackets to layer over warm clothing on days when the weather is likely to change.
Bring breathable clothing if you are planning to conduct most of your outdoor sightseeing during the day.
In May, London is likely to be rainy, so bring umbrellas and waterproof gear.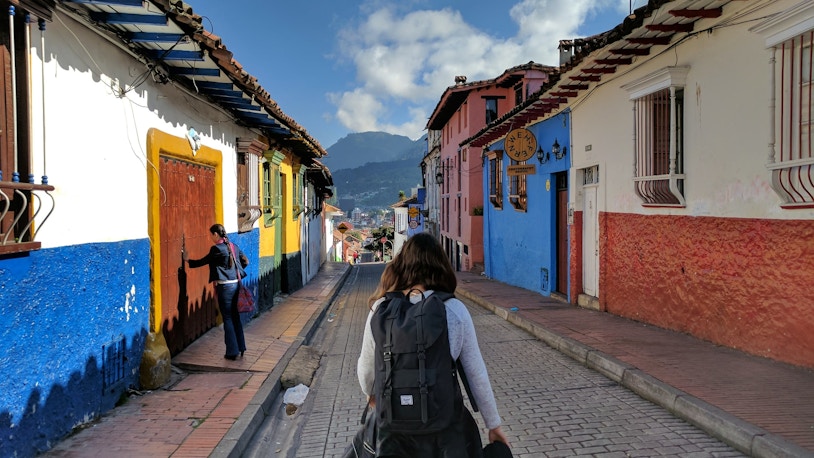 What to Pack in London in May
When visiting London, you need to bring a type G plug.
In April, London can be chilly, so bring ample warm clothing and covers for your outings.
If you plan on strolling throughout London, you'll need some good walking shoes.
An umbrella is also essential in London because the weather is usually always rainy.
Bring a drawstring backpack with enough compartments to hold everything you'll need for the day.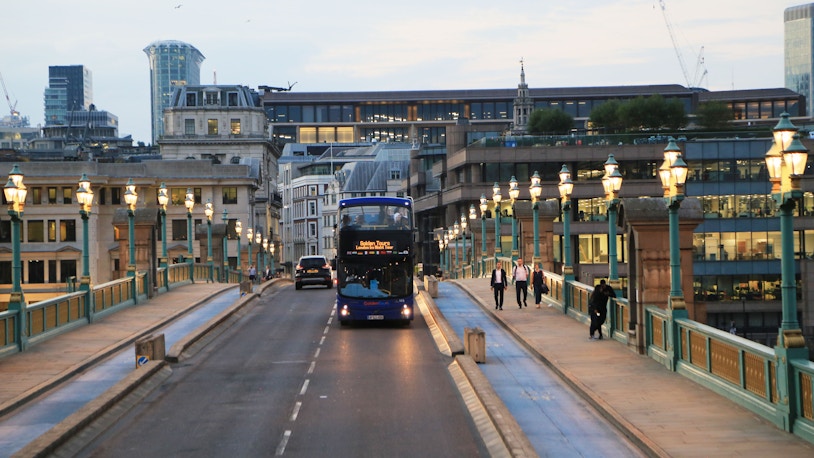 Getting Around London in May
By Metro: London's Underground subway system is the quickest method to get about. On the Tube, there are 11 lines divided into nine zones. The London Tube is open from 5 AM to midnight.
By Black Cab: These taxis are readily available throughout central London, as well as at major train stations, bus stops, and Heathrow Airport.
By Train: Both suburban rail and fast trains connect downtown London to the suburbs, and fast trains connect London to the rest of the nation. There are also regular rail connections to Heathrow, Gatwick, and Stanstead, London's three major airports.
By Bus: The London bus network is huge. It can get you from any part of the city to anywhere else and is the most preferred way of traveling in London.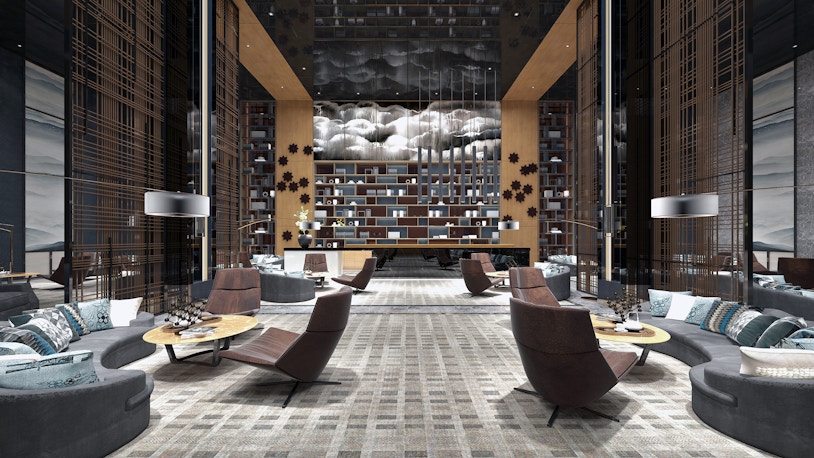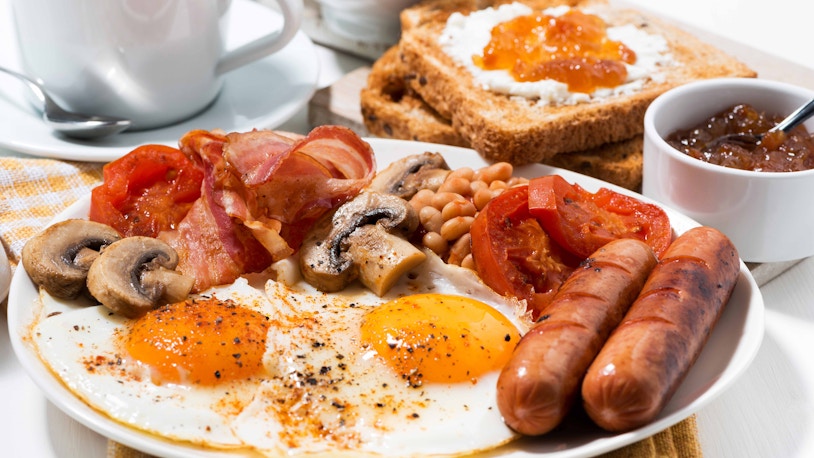 What to eat in London in May
If you truly want to know London, you must try the local dishes and favorites. Here are a few of the ones that you must try in May:
English Breakfast: Typical breakfast items include toast, sausages, eggs, mushrooms, blood pudding, mashed potatoes, and various veggies. In April, an English Breakfast is a great way to start a day of sightseeing.
Beef Wellington: Beef Wellington is a London specialty that is flaky, juicy, and satisfying when cooked properly.
Sunday Roast: The Sunday Roast is one of London's most traditional and well-known dishes. This lavish supper originated in England, where it was customary to eat a huge lunch following Sunday church services.
Explore London Through the Year
Frequently Asked Questions About Visiting London in May
Is May a good time to visit London?
Yes, May can be a good time to visit London.
What are the best things to do in London in May?
Yes, London is not very cold in May.
Is it sunny in London in May?
No, London in May is not particularly sunny.
What clothes to wear in London in May?
You will need to wear warm clothing in London in May. On sunny days, you may get by with breathable clothes.
Is it rainy in London in May?
Yes, London in May can be quite rainy.
Is London expensive to visit?
Yes, London is a bit expensive to visit. But if you book your London attractions tickets online, in advance, you will have the chance to save a lot with great deals and discounts.
London is quite safe in general.
What can I see in London in May?
You can see The Shard, London Eye, Buckingham Palace, Big Ben, and many others in London in May.
What are the major events in London in May?
The major events in London in May include the London Craft Week and the NHS Chelsea Flower Show.
What is the average temperature in London in May?
The average temperature in London in May is 13ºC.
What are the best things to do with Kids in London in May?
Kids will enjoy visiting the SEA Life London, taking a tour of the London Zoo, and going to the May Fayre and Puppet Festival.
What are the main festivals in London in May?
The festivals in London in May are the May Fayre and Puppet Festival.