A Guide to Visiting London in September | Attractions, Events & More
Contents
If you're thinking about visiting London, September is one of the best months to do so. Aside from simply enjoying the city's outdoor pursuits, you can rediscover the unique London life in gorgeous sunshine and enjoy its one-too-many outdoor highlights.
Is September a good time to visit London?
Because of the pleasant weather, September is one of the best months to visit London. Anticipate sunny and warm days ideal for day trips and exploring iconic landmarks. If you're planning a trip to London in September, keep reading to find out everything you need to know.
Why You Should Visit
The schools start reopening in September, reducing the number of tourists in the city significantly in September.
If you visit London in September, you can participate in a variety of social events and shows that will keep you entertained.
Having to walk around London in September and visiting a number of landmarks on foot is a pleasant experience because of the weather.
In September, London's marketplaces are at their best, brimming with fresh produce and delectable street food, making it a wonderful time to come to the city.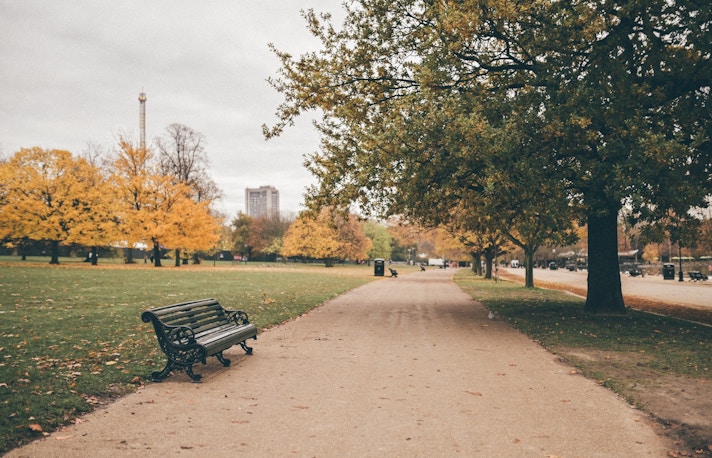 What to Look Out for
If you plan on going to visit London in September, be prepared for a large number of visitors due to the warm weather, especially during the first half of the month.
Many rainy days are forecast in London in September, forcing plans to be postponed at the last minute.
You'll have to pack a lot of garments and products for a trip to London in September due to the uncertain weather.
Hotel availabilities start improving but are still low in September, and prices may be high as a result of the number of warm-weather visitors.
Overview of Weather in London in September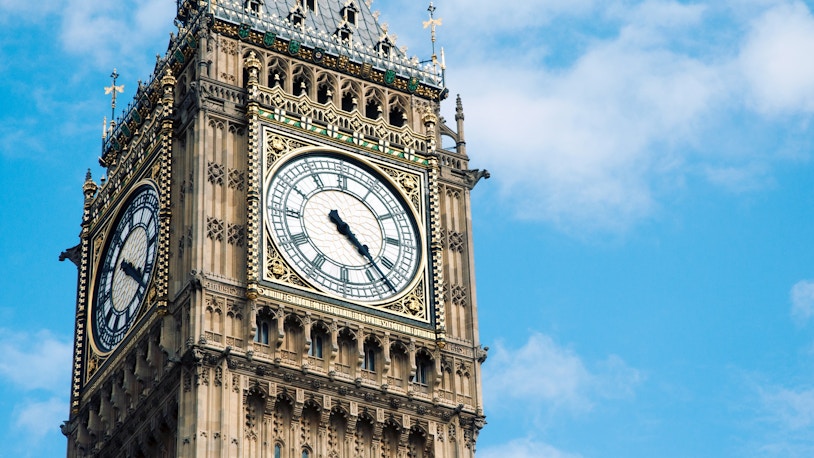 September is possibly the best month to visit London because it provides pleasant and relatively dry weather for most outdoor activities as well as simply walking around the city. This time of year, the unusual combination of shades and an umbrella works best.
Average Temperature: High - 20ºC Low - 13ºC
Average Rainfall: 55mm
Daily Wind Speed: 25 kmph
Best Time to Visit London
12 Best Things to do in London in September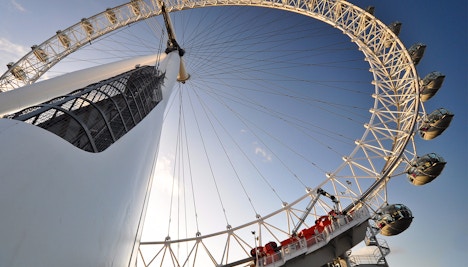 1. London Eye
Landmark
It's difficult to imagine South Bank without the London Eye, the world's largest cantilevered observation wheel that began spinning in 2000 to commemorate the millennium's turn. It was intended to be a transitory attraction that would be disassembled after five years, but its unwavering prominence has guaranteed its longevity
September Timings: Daily 11 AM to 6 PM
from £24.50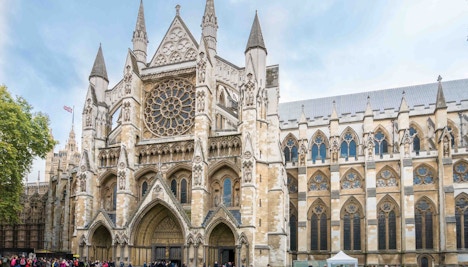 2. Westminster Abbey
Landmark
Westminster Abbey is well-known for its Gothic architecture preservation. The structure was once massive, but its glory is now confined to the western side. Each hall offers a one-of-a-kind opportunity to learn about Britain's glorious history.
September Timings: Tuesdays to Saturdays 9:30 AM to 3: 30 PM
from £125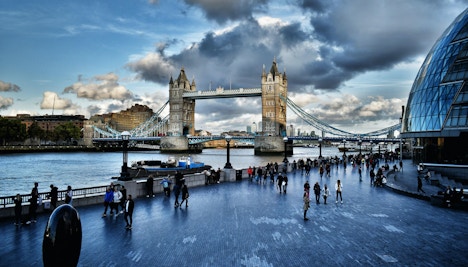 3. Tower Bridge of London
Landmark
This Victorian design masterpiece is London's most instantly recognizable and commanding bridge. Despite being only 120 years old, its neo-Gothic towers seem to have been a part of the cityscape for generations.
September Timings: Daily 10 AM to 6 PM with last entry at 5:30 PM
from £11.40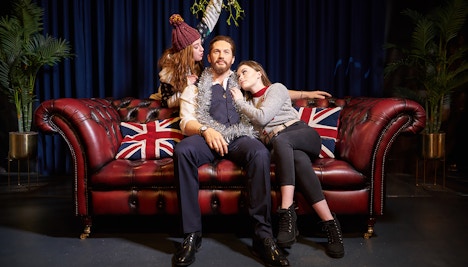 4. Madame Tussauds
Entertainment
Marie Tussauds founded Madame Tussauds, which is one of the most well-known places to visit in London in September. This wax historical landmark is well-known around the world and draws massive crowds on a regular basis.
September Timings: Daily 10 AM to 3 PM
from £33.50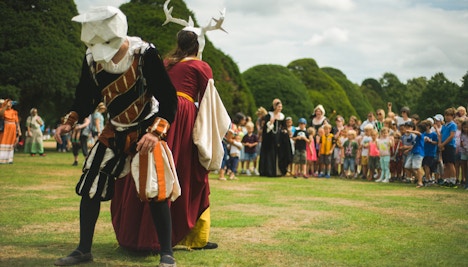 5. Hampton Court Palace
Landmark | Palace
This is King Henry VIII's residence, which is surrounded by beautiful grounds. The 12-mile drive south of London to see England's most contentious king's huge Tudor-Baroque castle is well worth it.
September Timings: Wednesdays to Sundays 10 AM to 4 PM
from £26.10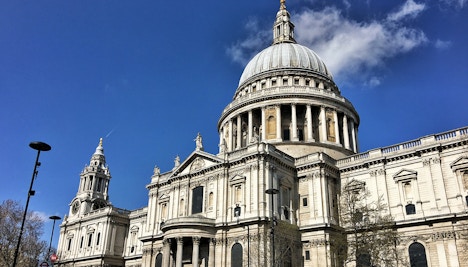 6. St. Paul's Cathedral
Religious Site | Landmark
Sir Christopher Wren's 300-year-old architectural masterpiece is a London landmark. One of London's most magnificent structures is St Paul's Cathedral, which rises over the diminutive Ludgate Hill and has been a place of Christian worship for over 1400 years.
from £18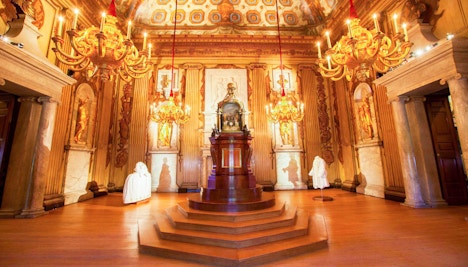 7. Kensington Palace London
Palace | Landmark
Constructed in 1605, Kensington Palace became the favorite royal residence of William and Mary of Orange in 1689 and stayed so until George III was crowned king and transferred to Buckingham Palace. A large portion of the palace, including the King's and Queen's State Apartments, is open to the public.
September Timings: Wednesdays to Sundays 10 AM to 6 PM
from £20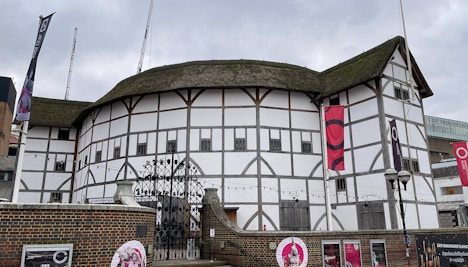 8. Shakespeare's Globe
Theater
The current Shakespeare's Globe is only 160 meters from its original Park Street spot from 1599, with its base marked on the ground but partially shrouded by apartment buildings and the Southwark Bridge.
September Timings: Daily 11 AM to 5 PM
from £23.60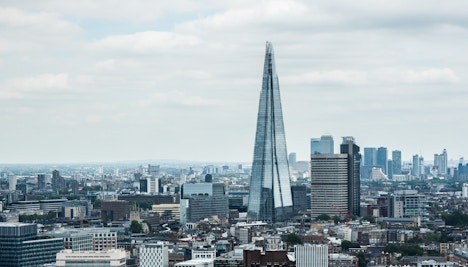 9. The Shard
Landmark
The Shard, a striking splinter-like form that punctures the skies above London, has become an icon of the city and is one of Europe's tallest buildings. The view from the 244m-high viewing platforms on floors 69 and 72 is unlike any other in town
September Timings: Thursdays to Saturdays 10 AM to 10 PM (access until 8:30 PM), Sundays to Wednesdays 10 AM to 7 PM (access until 5:30 PM)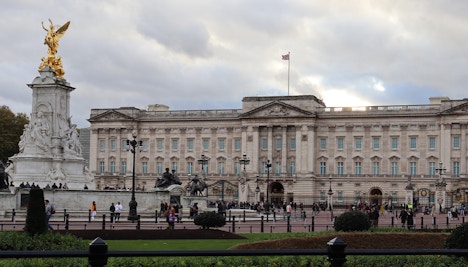 10. Buckingham Palace
Landmark
Buckingham Palace, built for the Duke of Buckingham in 1703, replaced St James's Palace as the monarch's official London residence in 1837. The Queen spends the majority of her time here, at Windsor Castle, and in the summer at Scotland's Balmoral Castle.
September Timings: Thursdays to Mondays from 9 AM to 5:45 PM
from £17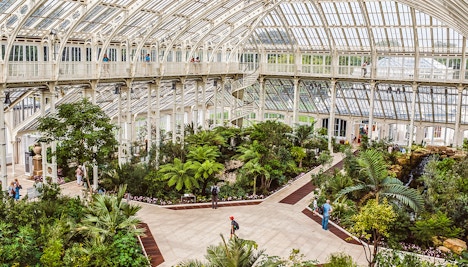 11. Kew Gardens
Landmark | Nature
There is no other spot in London where you may view an 18th-century 10-story Chinese pagoda and a Japanese entrance while still being flanked by one of the world's most amazing plant collections. The 121-hectare Kew Gardens are not to be missed, particularly during the month of September.
September Timings: Daily 10 AM to 7 PM
from £15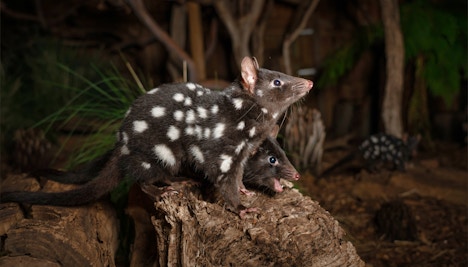 12. ZSL London Zoo
Family-Friendly
With over 700 species, the London Zoo is one of the world's biggest, most extensive, and most fascinating zoos. You can feed, engage with, and watch animals and birds in their native habitat at various displays such as the Tiger Territory, Penguin Beach, Gorilla Kingdom, and Spiders. May is an excellent month to see this London attraction.
September Timings: Daily 10 AM to 5 PM
from £27.73
Festivals in London in September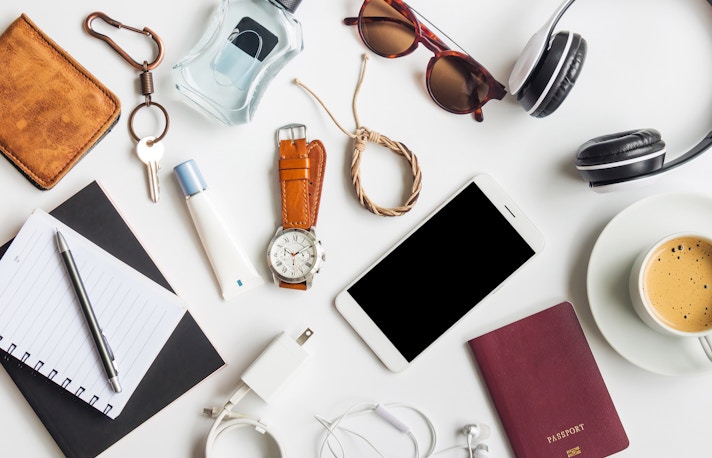 Totally Thames Festival
Venue: Banks of the River Thames
Dates: Throughout September
Totally Thames is an annual event on the river that defines London. Several events take place along the banks of or on the River Thames throughout the month, giving people the opportunity to have a variety of experiences with the river as a backdrop. The main draws are environmental activities, river races, and art shows.
Know More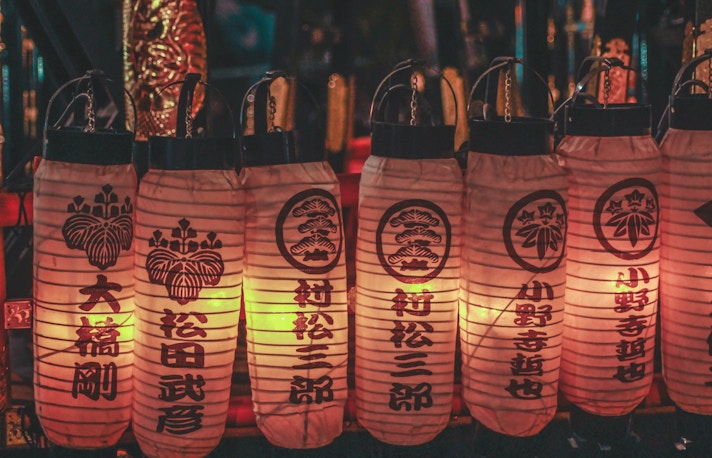 Japan Matsuri
Venue: Across London
Date: Late September
London is a cultural melting pot, and it commemorates all of them. The Japan Matsuri is a festival that celebrates Japanese culture. The festival is free to attend and includes Japanese art, music, food, and activities.
Know More
Events in London in September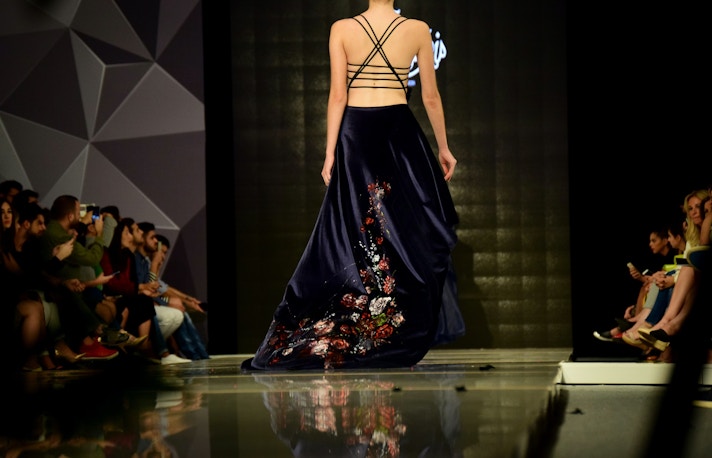 London Fashion Week Festival
Venue: The Store Studios, 180 The Strand
Date: Mid September
London Fashion Week concludes with a two-day special festival, a recent arrival to the prestigious event. The London Fashion Week Festival gives you access to some of the top designers' catwalk events as well as some of the most high-profile preview and launch shows.
Know More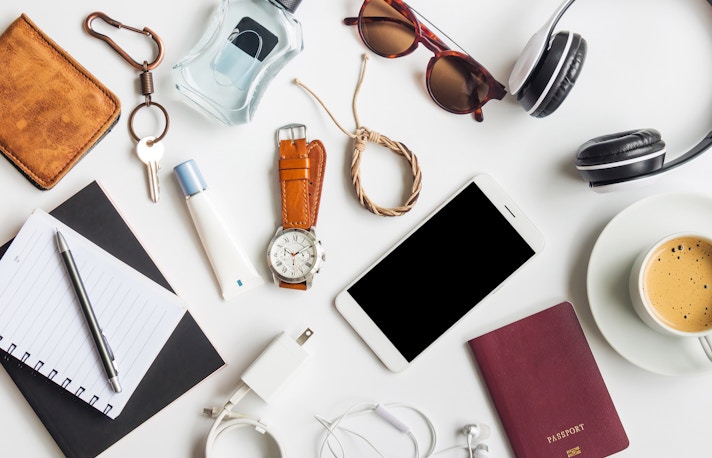 London Design Festival
Venue: Across London
Dates: Mid September
London may not be the first name that comes to mind when we think of design, but this festival is determined to prove everyone wrong. This event, which takes place at various locations throughout the city, tends to attract some of the best names in the business to the displays
Know Before You Visit London in September
Travel Essentials
What to Wear
What to Pack
Transport
Stay
Food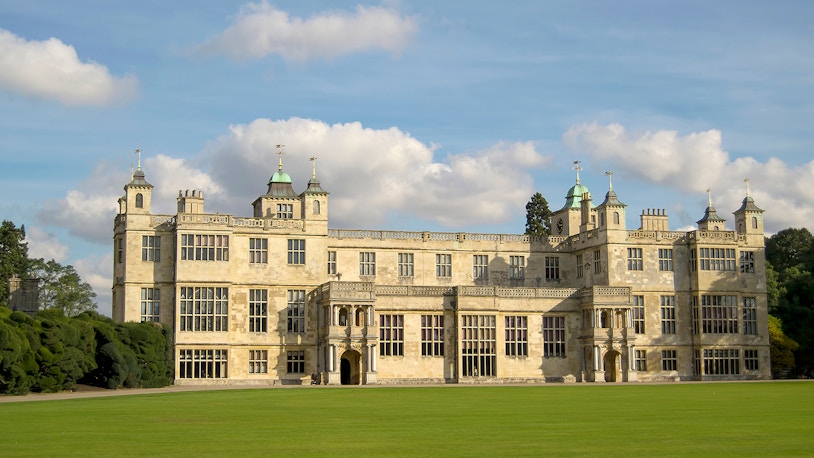 Time Zone: GMT
Currency: Great British Pound Sterling GBP - £
Country code: +44
Emergency numbers: 111 or 999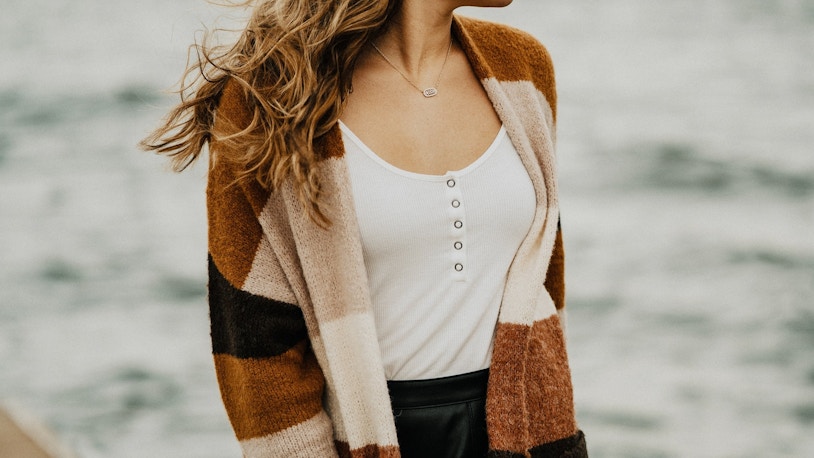 What to Wear in London in September
Put on a pair of comfortable shoes before venturing on a walking tour.
Bring light jackets to layer over your summer outfits on days when the weather is supposed to change.
If you plan to spend a lot of time exploring the city outside during the day, bring breathable clothing.
It is expected to rain in London on occasion in September, so bring umbrellas and waterproofs.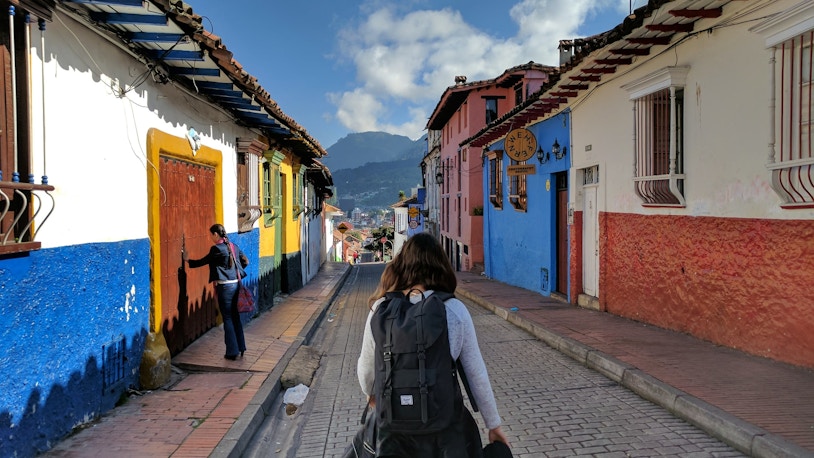 What to Pack in London in September
A Type G plug is required when visiting London.
You'll need good walking shoes if you want to explore London.
An umbrella is also required because the weather in London is almost always cloudy.
Bring a sling bag with lots of pockets to hold all of your day's necessities.
Sunblock lotion may be required for outings on sunny days in September.
Bring a light scarf or jacket if you plan to go out late at night in September.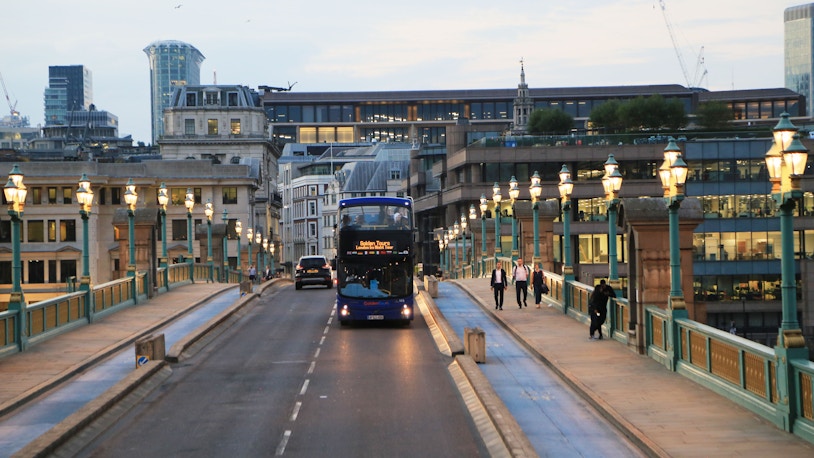 Getting Around London in September
By Metro: London's Underground subway system is the quickest method to get about. On the Tube, there are 11 lines divided into nine zones. The London Tube is open from 5 AM to midnight.
By Black Cab: These taxis are readily available throughout central London, as well as at major train stations, bus stops, and Heathrow Airport.
By Train: Both suburban rail and fast trains connect downtown London to the suburbs, and fast trains connect London to the rest of the nation. There are also regular rail connections to Heathrow, Gatwick, and Stanstead, London's three major airports.
By Bus: The London bus network is huge. It can get you from any part of the city to anywhere else and is the most preferred way of traveling in London.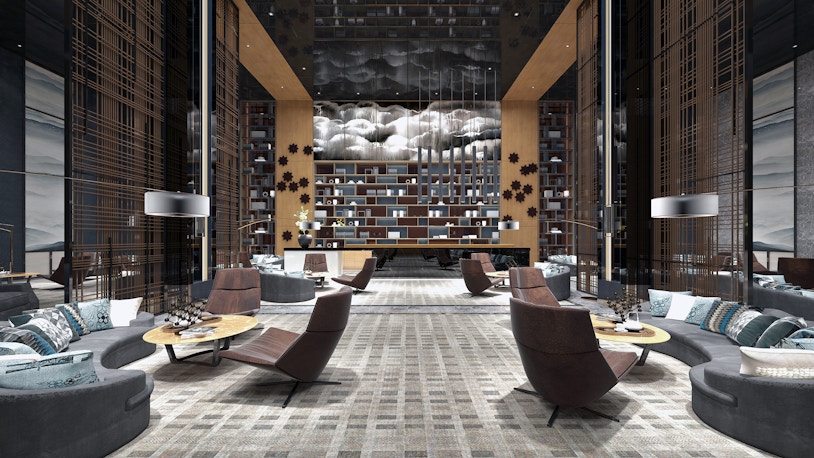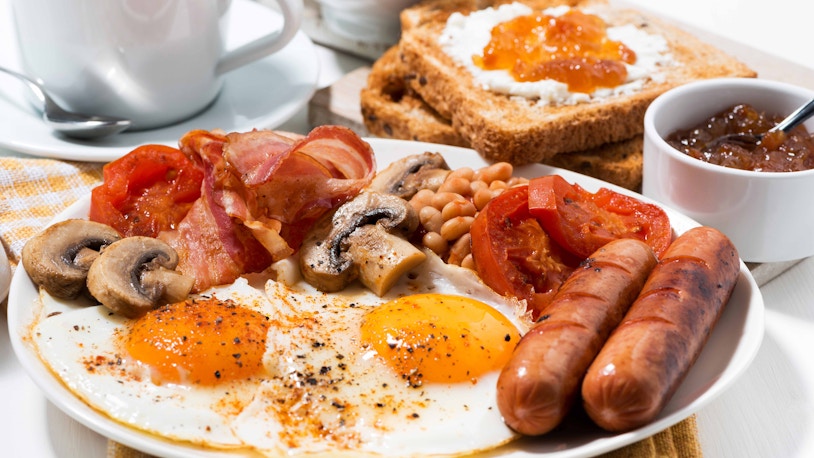 What to eat in London in September
If you truly want to know London, you must try the local dishes and favorites. Here are a few of the ones that you must try in May:
English Breakfast: Typical breakfast items include toast, sausages, eggs, mushrooms, blood pudding, mashed potatoes, and various veggies. In April, an English Breakfast is a great way to start a day of sightseeing.
Pasties: Pasties are produced by stuffing uncooked meat and vegetables into a shortcrust pastry circle, then tucking and sealing the sides before baking. Beef, chopped potatoes, turnip, and onions are used in the filling, which is seasoned with pepper and salt.
Eccles Cake: Eccles cakes are round, delightful currant-filled cakes created with buttery pastry that date back to the late 1800s and the Manchester town of Eccles. They are typically dusted with coarse sugar.
Explore London Through the Year
Frequently Asked Questions About Visiting London in September
Is September a good time to visit London?
Yes, September can be a good time to visit London. The weather is warm in the city with an average temperature of 16ºC and the days are long, making it ideally suitable for all tourist activities.
What are the best things to do with Kids in London in September?
Is London cold in September?
No, London is not very cold in September. The average low temperature is 13ºC.
How hot is London in September?
London in September isn't hot. The average high temperature can be only as high as 20ºC.
Is it sunny in London in September?
No, London in September is moderately sunny. You can expect about 5 hours of sunshine in London in September.
What clothes to wear in London in September?
In September, you should dress in warm clothing for the evenings and nights in London. On sunny days, you may be able to get away with wearing breathable clothing
Is London expensive to visit?
Yes, London is a bit expensive to visit. But if you book your London attractions tickets online, in advance, you will have the chance to save a lot with great deals and discounts.
London is quite safe in general.
What can I see in London in September?
You can see The Tower Bridge, London Eye, Kensington Palace, The Shard, and many others in London in September.
What are the major events in London in September?
The major events in London in September include the London Design Festival and the London Fashion Week Festival.
What is the average temperature in London in September?
The average temperature in London in September is 16ºC.
What are the main festivals in London in September?
The festivals in London in September are the Totally Thames Festival and the Japan Matsuri.