A Guide to Visiting London in August | Attractions, Events & More
Contents
London in August is an absolute delight to visit! Aside from simply taking advantage of the city's open-air activities, you can explore the unique London life in lovely sunshine and enjoy its one-too-many outdoor highlights.
Is August a Good Time to Visit London?
August is one of the best months to visit London because of the pleasant weather - expect warm and sunny days ideal for day trips and discovering iconic landmarks.
Why You Should Visit
The days will be longer in London in August, allowing for more tourist attractions and travel all through the month.
If you visit London in August, you can take part in a number of cultural events and shows to keep you enthralled.
Because of the weather, walking around London in August is quite enjoyable.
London's markets are at their best in August, overflowing with fresh fruit and vegetables and delicious street food, making it a fantastic time to visit the city.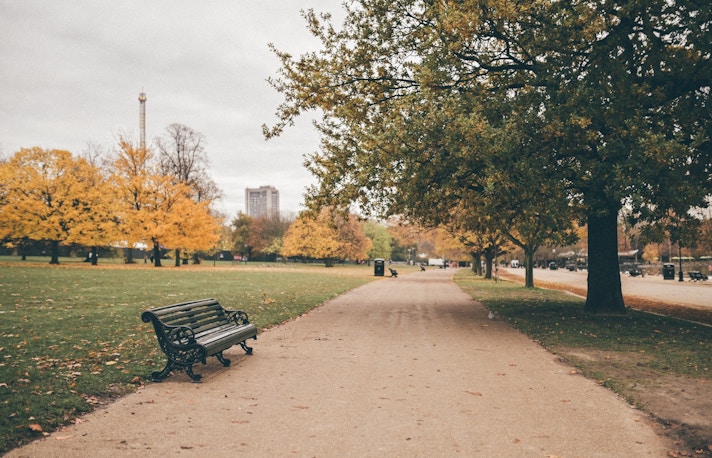 What to Look Out for
If you plan on visiting London in August, be ready for an unusual amount of visitors, coinciding with the warm weather.
In August, many rainy days are forecast in London, forcing plans to be rescheduled at the last minute.
Because of the unpredictable weather, you'll need to pack a lot of clothes and items for a trip to London in August.
Hotel vacancy rates fall dramatically in August, and costs may start to go up as a result of the increased count of warm-weather visitors.
Overview of Weather in London in August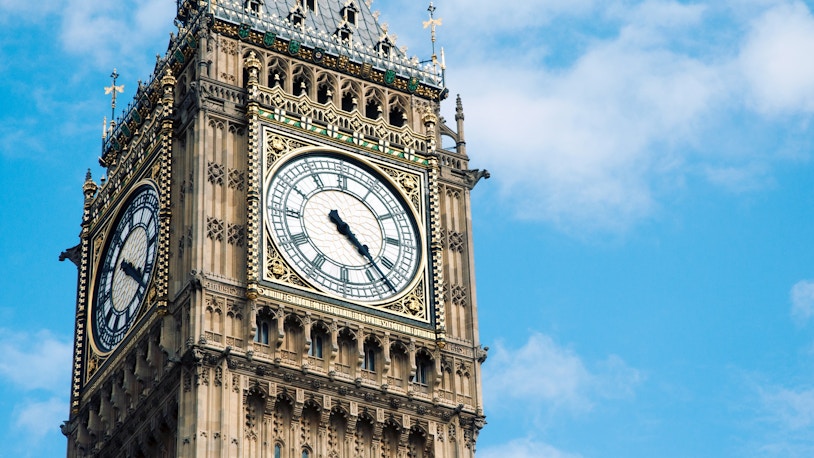 August is possibly the best time of year to visit London because it offers pleasant and comparatively dry weather for most outdoor recreation as well as simply exploring the city.
Average Temperature: High - 24ºC Low - 15ºC
Average Rainfall: 55mm
Daily Wind Speed: 24 kmph
Best Time to Visit London
12 Best Things to do in London in August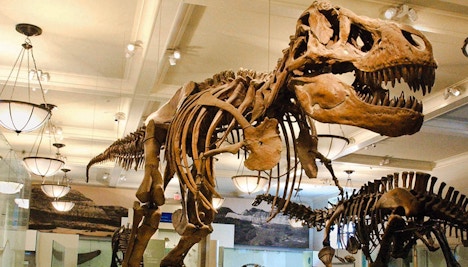 1. Natural History Museum
Museum
This massive Romanesque structure, built in the late 1800s, is one of London's best museums and a popular destination for travelers of all ages in August. The Natural History Museum is spectacular, with its enormous, animatronic dinosaur, intriguing exhibitions about planet Earth, outstanding Darwin Centre, and building straight out of a Gothic fairy tale
August Timings: Daily 10 AM to 5:50 PM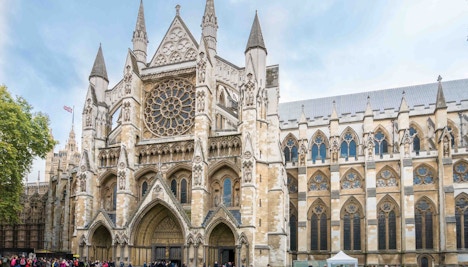 2. Westminster Abbey
Landmark
Westminster Abbey is well-known for preserving Gothic architecture. The structure was once enormous, but its glory is now limited to the western front. Each hall provides a unique chance to know about Britain's illustrious history.
August Timings: Tuesdays to Saturdays 9:30 AM to 3: 30 PM
from £125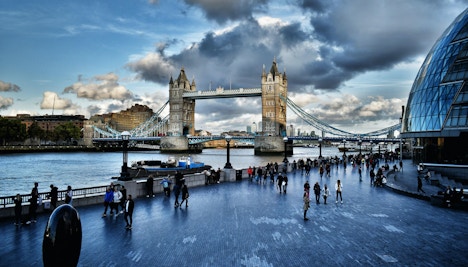 3. Tower Bridge of London
Landmark
This Victorian design epic is London's most recognizable and imposing bridge. Despite the fact that it is only 120 years old, its neo-Gothic towers appear to have been part of the city's horizon for generations.
August Timings: Daily 10 AM to 6 PM with last entry at 5:30 PM
from £11.40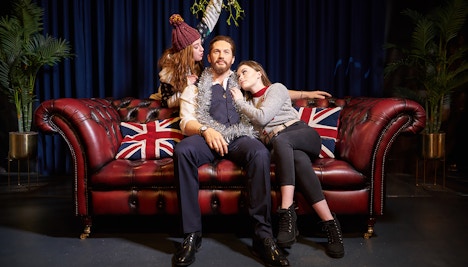 4. Madame Tussauds
Entertainment
Madame Tussauds was founded by Marie Tussauds and is one of the most well-known sites to visit in London in August. This wax cultural landmark is well-known around the world and regularly draws large crowds.
August Timings: Daily 10 AM to 3 PM
from £33.50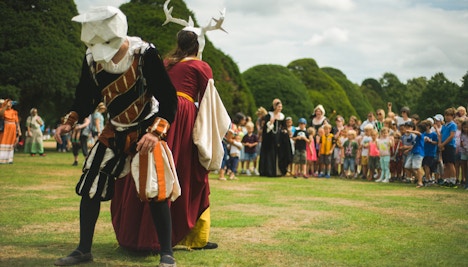 5. Hampton Court Palace
Landmark | Palace
This is King Henry VIII's home, which is surrounded by lovely grounds. The 12-mile drive south of London is well worth it to see England's most controversial king's massive Tudor-Baroque castle.
August Timings: Wednesdays to Sundays 10 AM to 4 PM
from £26.10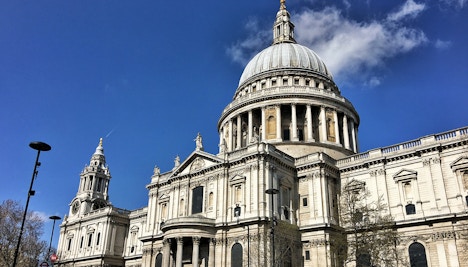 6. St. Paul's Cathedral
Religious Site | Landmark
The 300-year-old architectural masterpiece of Sir Christopher Wren is a London landmark. St Paul's Cathedral, which towers over the diminutive Ludgate Hill and has been a spot of Christian worship for over 1400 years, is one of London's most magnificent structures.
from £18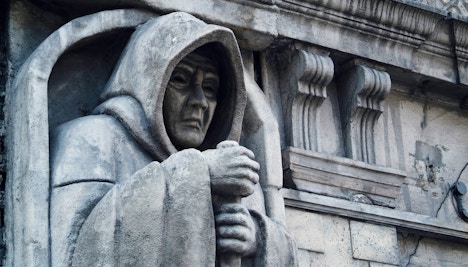 7. London Dungeons
History
This is a frightening and immersive tribute to London's suffocating and disease-ridden past. This London must-see attraction is not for the faint-hearted. It takes you on a thousand-year journey through the city's history, focusing on the more ghastly aspects.
August Timings: Mondays to Fridays 11 AM to 4 PM, Saturdays and Sundays 10 AM to 5 PM
from £28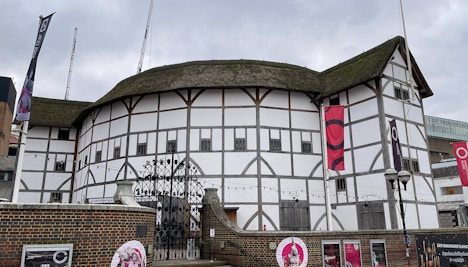 8. Shakespeare's Globe
Theater
The current Shakespeare's Globe is only 160m from its original Park Street location from 1599, with its footprint marked on the ground but partly obscured by apartment blocks and the Southwark Bridge. To see a play at Shakespeare's Globe – ideally while standing beneath the open-air "wooden O" – is an opportunity to experience the playwright's work at its best and most genuine.
August Timings: Daily 11 AM to 5 PM
from £23.60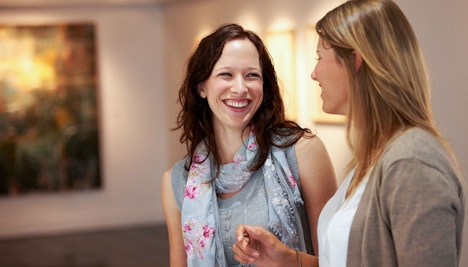 9. Tate Modern
Museum
This modern art giant, the most visited and well-loved gallery in the United Kingdom, is essentially a refurbished Thames-side power plant. In August, don't miss the amazing city views from the Blavatnik Building's 10th-floor Viewing Level, and the view of the Thames River and St Paul's Cathedral from the Natalie Bell Building's 6th-floor cafe.
August Timings: Sundays to Thursdays 10 AM to 6 PM, Fridays and Saturdays 10 AM to 10 PM.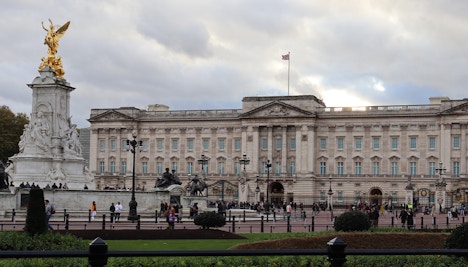 10. Buckingham Palace
Landmark
Buckingham Palace, constructed in 1703 for the Duke of Buckingham, took over as the monarch's official London residence in 1837, replacing St James's Palace. Queen Elizabeth II spends most of her time here, at Windsor Castle, and in the summer at Scotland's Balmoral Castle. The square yellow, red, and blue Royal Standard is flown if she is present; or else, the Union Flag is flown.
August Timings: Thursdays to Mondays from 9 AM to 5:45 PM
from £17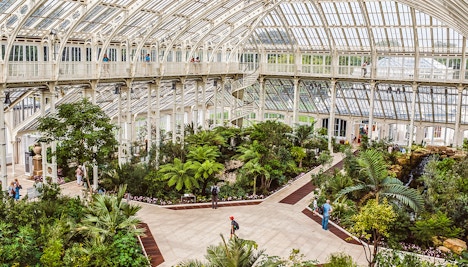 11. Kew Gardens
Landmark | Nature
There is no other place in London where you can admire an 18th-century 10-story Chinese pagoda and a Japanese gateway while also being surrounded by one of the world's most outstanding botanical collections. Londoners adore Kew Gardens for its 19th-century Palm House and other Victorian greenhouses, conservatories, tree-canopy boardwalk, architectural follies, and a mind-boggling variety of plants.
from £15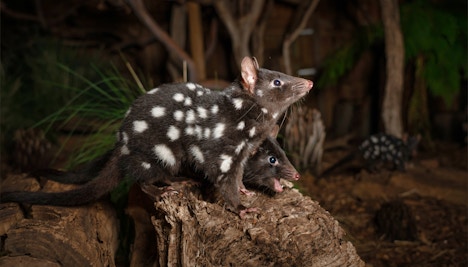 12. ZSL London Zoo
Family-Friendly
With over 700 species, the London Zoo is one of the world's biggest, most extensive, and most fascinating zoos. You can feed, engage with, and watch animals and birds in their native habitat at various displays such as the Tiger Territory, Penguin Beach, Gorilla Kingdom, and Spiders. May is an excellent month to see this London attraction.
August Timings: Daily 10 AM to 5 PM
from £27.73
Festivals in London in August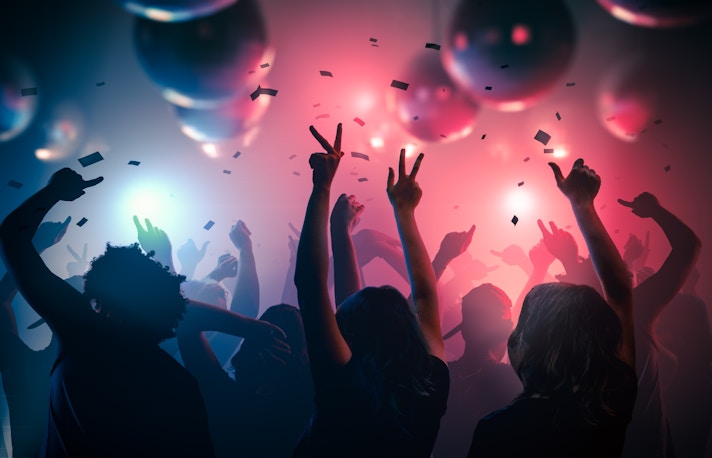 BBC Proms
Venue: Across London
Dates: Mid July - September
The BBC Proms Music Festival has something for everyone, whether you're a first-time tourist or an experienced Prommer, with 8 weeks of music events, talks, training, and more. The First Night of the Proms, as well as the legendary Last Night of the Proms at London's Royal Albert Hall, is always a special occasion
Know More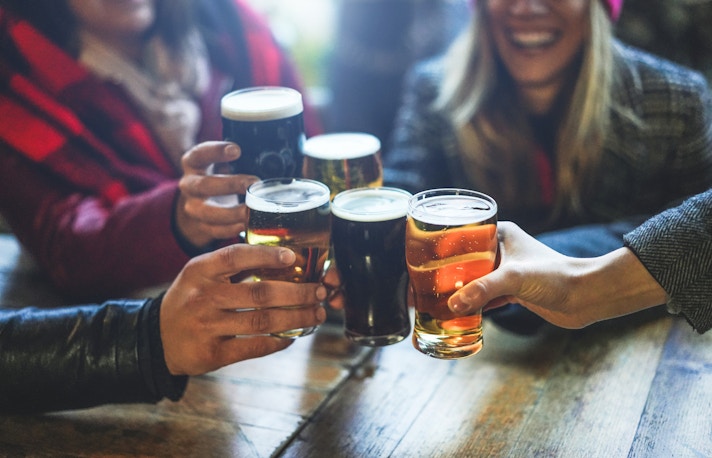 British Beer Festival
Venue: Across London
Date: Early August
As always, you'll be able to satisfy your thirst with the largest live beer collection in the country, as well as their unique American cask bar and global beer selection. Cider, perries, wine, and gin will be available as well. Some of the best breweries in the UK will be there, as well as a huge selection of street foods to suit all dietary needs. 
Know More
Events in London in August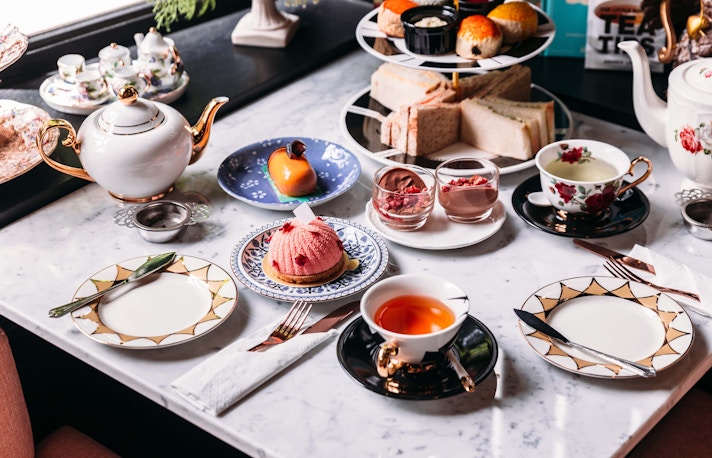 The London Dessert Festival
Venue: Business Design Center
Date: Mid August
If you have a sweet tooth, you will be in heaven at the first experiential festival dedicated to sensory decadence through desserts. The London Dessert Festival takes your senses on a gastronomic journey through scents, flavors, textures, sights, and sounds.
Know More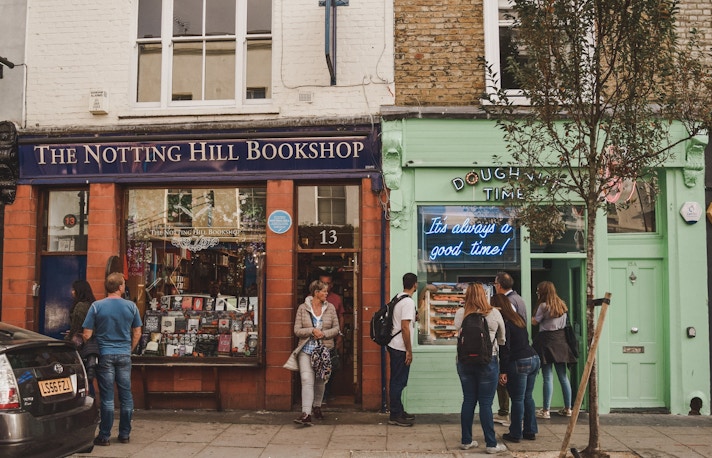 Notting Hill Carnival
Venue: West London
Dates: Mid August
Every August bank holiday weekend, the streets of west London spring to life with a massive Caribbean party at Europe's largest street festival, Notting Hill Carnival. As the Notting Hill Carnival occupies the street corners of west London with Caribbean colors, music, and flavors, join London's largest street party.
Know Before You Visit London in August
Travel Essentials
What to Wear
What to Pack
Transport
Stay
Food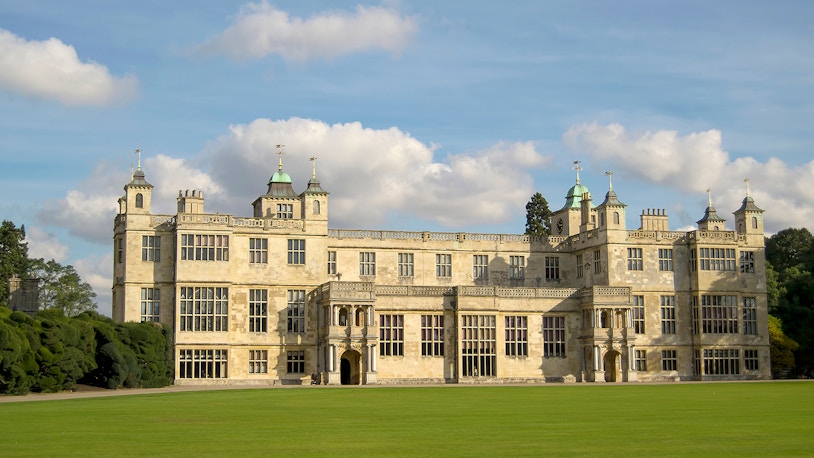 Time Zone: GMT
Currency: Great British Pound Sterling GBP - £
Country code: +44
Emergency numbers: 111 or 999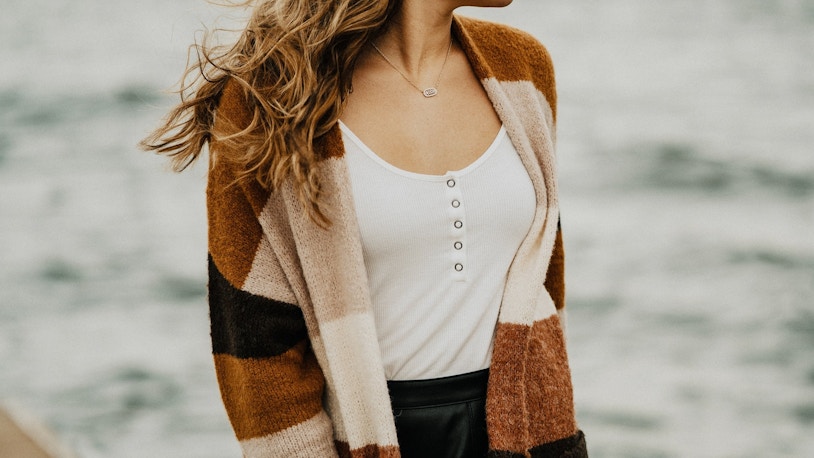 What to Wear in London in August
Before embarking on a walking tour, put on a pair of comfortable shoes.
On days when the weather is expected to change, bring light coats to layer over your summer clothes.
Bring breathable clothing if you intend to spend the majority of your time sightseeing outside during the day.
In August, London is expected to be rainy from time to time, so bring umbrellas and rain gear.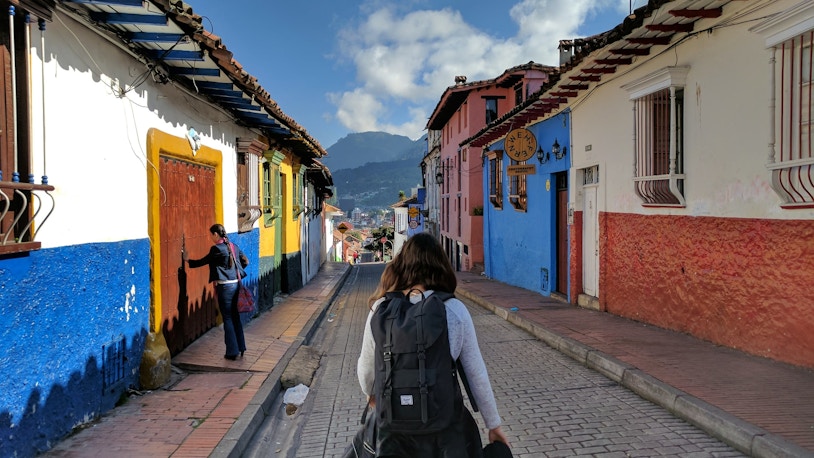 What to Pack in London in August
A Type G plug is required when visiting London.
If you want to explore London, you'll need some good walking shoes.
An umbrella is also necessary because the climate in London is almost always rainy.
Bring a sling bag with plenty of pockets to store all of your day's essentials.
For outings on sunny days in August, Sunscreen lotion may be required.
If you plan to go out late at night in August, bring a light scarf or jacket.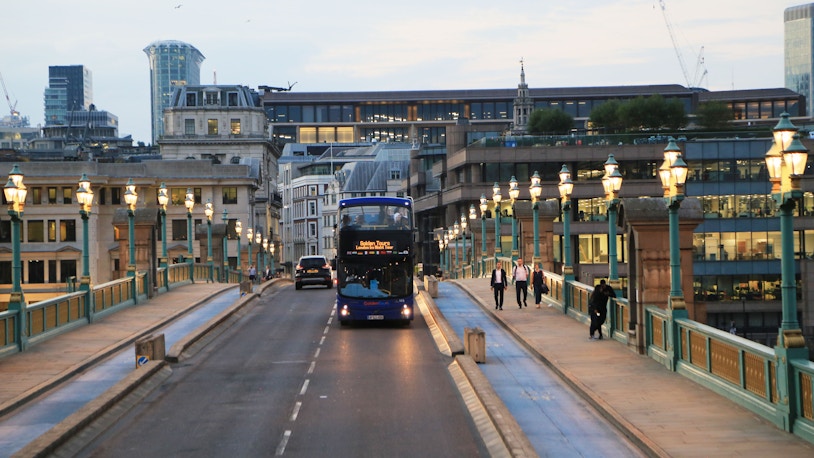 Getting Around London in August
By Metro: London's Underground subway system is the quickest method to get about. On the Tube, there are 11 lines divided into nine zones. The London Tube is open from 5 AM to midnight.
By Black Cab: These taxis are readily available throughout central London, as well as at major train stations, bus stops, and Heathrow Airport.
By Train: Both suburban rail and fast trains connect downtown London to the suburbs, and fast trains connect London to the rest of the nation. There are also regular rail connections to Heathrow, Gatwick, and Stanstead, London's three major airports.
By Bus: The London bus network is huge. It can get you from any part of the city to anywhere else and is the most preferred way of traveling in London.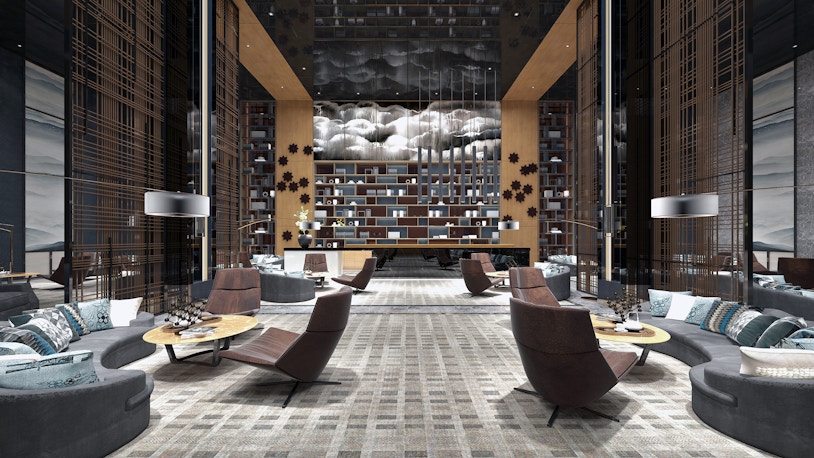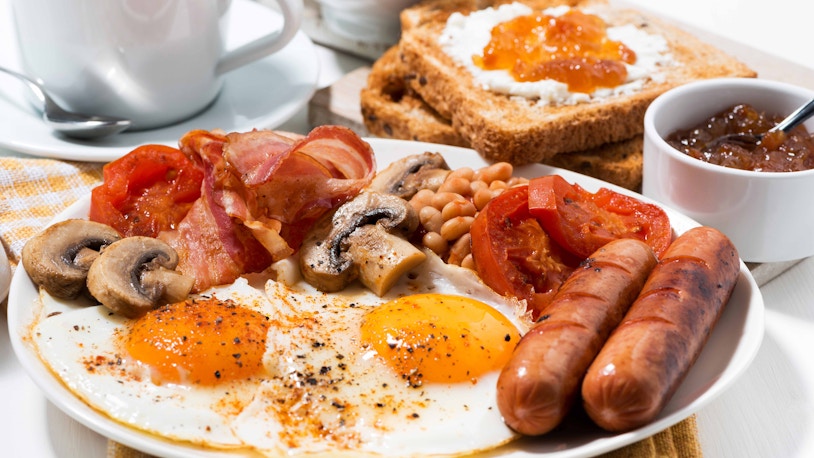 What to eat in London in August
If you truly want to know London, you must try the local dishes and favorites. Here are a few of the ones that you must try in May:
English Breakfast: Typical breakfast items include toast, sausages, eggs, mushrooms, blood pudding, mashed potatoes, and various veggies. In April, an English Breakfast is a great way to start a day of sightseeing.
Pasties: Pasties are produced by stuffing uncooked meat and vegetables into a shortcrust pastry circle, then tucking and sealing the sides before baking. Beef, chopped potatoes, turnip, and onions are used in the filling, which is seasoned with pepper and salt.
Eccles Cake: Eccles cakes are round, delightful currant-filled cakes created with buttery pastry that date back to the late 1800s and the Manchester town of Eccles. They are typically dusted with coarse sugar.
Explore London Through the Year
Frequently Asked Questions About Visiting London in August
Is August a good time to visit London?
Yes, August can be a good time to visit London. The weather is warm in the city with an average temperature of 19ºC and the days are long, making it ideally suitable for all tourist activities.
What are the best things to do in London in August?
Is London cold in August?
No, London is not very cold in August. The average low temperature is 15ºC.
How hot is London in August?
London in August is quite hot. The average high temperature can be as high as 26ºC.
Is it sunny in London in August?
No, London in August is moderately sunny. You can expect about 6 hours of sunshine in London in August.
What clothes to wear in London in August?
In August, you should dress in warm clothing for the evenings and nights in London. On sunny days, you may be able to get away with wearing breathable clothing.
Is London expensive to visit?
Yes, London is a bit expensive to visit. But if you book your London attractions tickets online, in advance, you will have the chance to save a lot with great deals and discounts.
London is quite safe in general.
What can I see in London in August?
You can see The Tower Bridge, London Eye, Buckingham Palace, The Shard, and many others in London in August.
What are the major events in London in August?
The major events in London in August include The London Dessert Festival and the Notting Hill Carnival.
What is the average temperature in London in August?
The average temperature in London in August is 19ºC.
What are the best things to do with Kids in London in August?
Kids will enjoy visiting the SEA Life London, going for a fun-filled day out to Thorpe Park, and going to the Harry Potter Tour at Warner Bros Studio.
What are the main festivals in London in August?
The festivals in London in August are the BBC Proms and the British Beer Festival.