Buy Books, Gifts, Souvenirs & More | Westminster Abbey Shop
Contents
Apart from being a full-fledged church, Westminster Abbey also has two lovely shops where you can buy gifts and souvenirs. As the abbey supports itself without a donation from the crown or the government, the funds collected at these shops help maintain the abbey. Here's what you need to know about these shops. 
What are Westminster Abbey Shops?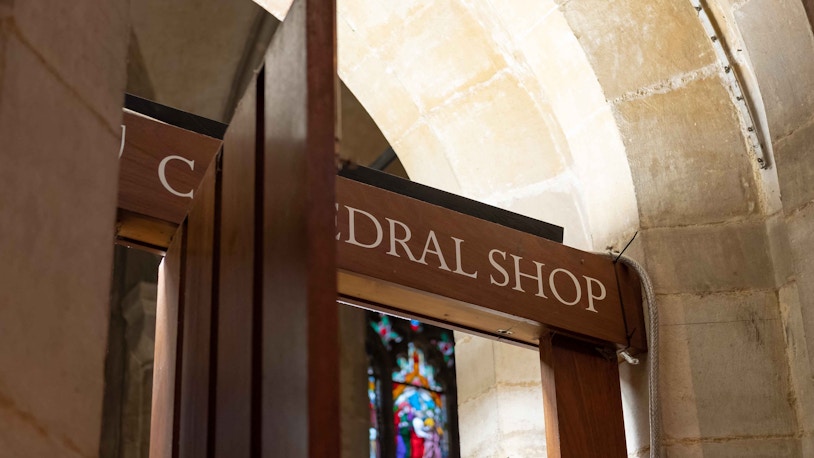 Westminster Abbey has two small gift stores located nearby the abbey itself. These shops display a plethora of souvenir options, including reference books on the abbey itself, religion, the city of London, and the British Monarchy as well. There are also CDs of the abbey's choir and other souvenirs inspired by the marvelous architecture of the abbey. 
Westminster Abbey also has an online store along with international shipping in case you aren't able to visit the abbey and still want to buy some holiday souvenirs. 
Learn More About Westminster Abbey
Westminster Abbey Shop Location
Addresses
Westminster Abbey Main Shop: Broad Sanctuary, London SW1P 3JS
Westminster Abbey Cellarium Shop: Dean's Yard, London, SW1P 3PA
It is important that you have a face mask on at all times while you're inside either of the Westminster Abbey shops. For your own safety, make sure to maintain appropriate social distancing as well. 
Get Directions to Westminster Abbey
What Can I Buy at Westminster Abbey Shop?
The Westminster Abbey shops have a magnificent collection of books that explore the different aspects of the abbey itself and the history of Britain. You can also find books on collectible classics and poetry, including Shakespeare, Dickens, Kipling, and many more. 
Westminster Abbey makes recordings of some famous hymns and prayers sung by their choir. You can also find some of these recordings here on sale. You can also get books, candles and icons that allow you to work on your spirituality. The shop's fashion section includes scarves, bags, some clothing, and accessories. 
There are also books, clothing, toys and Christening gifts available for children at the abbey shop. And the Westminster Abbey collections at the shop include items greatly inspired by some magnificent elements of the abbey, including the High Altar, Cosmati Pavement, the Lady Chapel, and much more. 
Book Your Westminster Abbey Tickets
Who Owns Westminster Abbey Shop?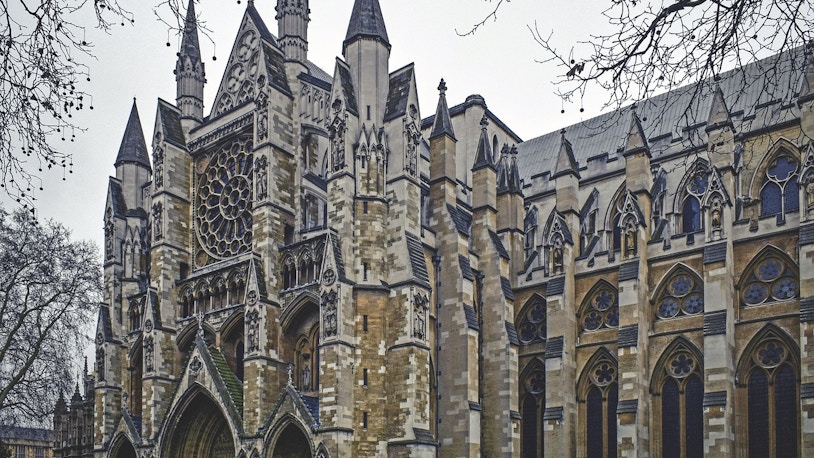 All the Westminster Abbey shop outlets and also the online shop is owned by the abbey itself. The shops and the online platform are operated by Westminster Abbey Enterprise Limited for the Dean and Chapter of the abbey. The profits collected at these shops are donated to the Dean and Chapter and also the Westmonasterium Trust that works towards establishing and supporting Christian faith and other charitable purposes facilitated by the abbey and the Choir School. 
Learn About Westminster Abbey History
Frequently Asked Questions About Westminster Abbey Shop
Q. Does Westminster Abbey have a souvenir shop?
A. Yes, Westminster Abbey has two souvenir shops right next to the abbey. There is also an online store where you can place online orders if you're unable to visit the abbey yourself. 
Q. What are the Westminster Abbey shop opening times?
A. Westminster Abbey shops are open for visits whenever the abbey is accepting visitors. Their general opening hours are from 9:15 AM to 5:30 PM. 
Q. Can I visit the Westminster Abbey shop without a ticket?
A. Yes, you will be able to visit either of the Westminster Abbey shops, even if you don't have a ticket to visit the abbey. 
Q. Where is the Westminster Abbey shop located?
A. The Westminster Abbey Main Shop is located at Broad Sanctuary, London SW1P 3JS. You can find the Cellarium Shop at Dean's Yard, London, SW1P 3PA. Find on Maps
Q. Does Westminster Abbey have an online store?
A. Yes, Westminster Abbey shop also has an online store apart from its two retail branches.