Getting to Hampton Court | Parking, Directions, Location
Contents
Hampton Court Palace traces its origins back to the early 16th century when Cardinal Wolsey gave it to Henry VIII. The palace is surrounded by beautiful gardens that have morphed and expanded as they passed down to different rulers over time. This historic landmark stands around 22 km from central London, attracting millions of visitors every year.
Hampton Court Palace Location
Address: Hampton Court Palace, Hampton Ct Way, Molesey, East Molesey KT8 9AU, United Kingdom
Located about 22 km away from the city of London, you can reach Hampton Court Palace in a variety of ways. There is no underground station here so you will be unable to travel to Hampton Court Palace by the tube. However, the palace is well connected with other public transports.
Getting to Hampton Court Palace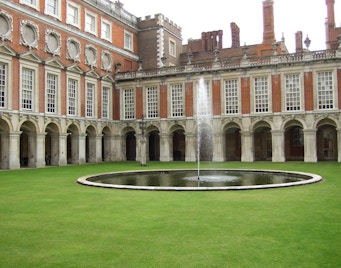 By Train
Nearest Train Station: Hampton Court Station (600 m away from the palace)
A train to Hampton Court Palace is available every 30 minutes at the London Waterloo Station. You can also alternatively catch a train to the Kingston station and get a bus from here to the palace. A train ticket to Hampton Court Palace from London's Zone 1 should cost you about £6.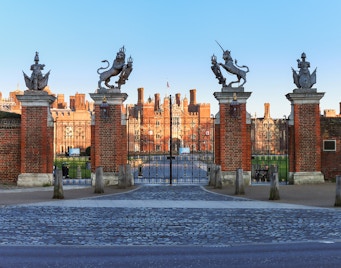 By Bus
The nearest bus stand is about 600 m from the Hampton Court Palace.
Bus Routes: 111*, 216*, 411*, 461, 513 from Kingston; R68* from Richmond
Cards/Passes Accepted (only for routes marked*): Oyster cards, LT cards, bus passes, Travelcards, Freedom Passes and Saver Tickets.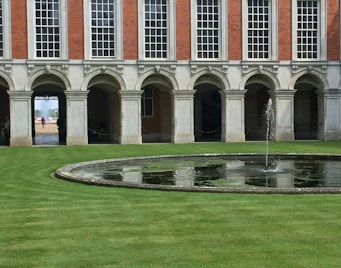 By Car
Distance from Central London: 22 Km
This is probably the easiest and fastest way to get to Hampton Court Palace. It should be easy to follow the navigation systems to Hampton Court Palace. If in case you're unable to find the location, enter the destination as the closest village to East Molesey, KT8 9AU.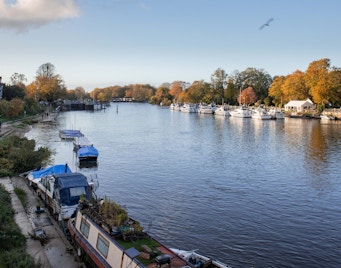 By Boat
There are public boat services that run to Hampton Court in the summers.
Westminster: about 4 hours
Richmond: about 2 hours
Kingston-upon-Thames: This the quickest route taking around 45 minutes.
Directions to Hampton Court Palace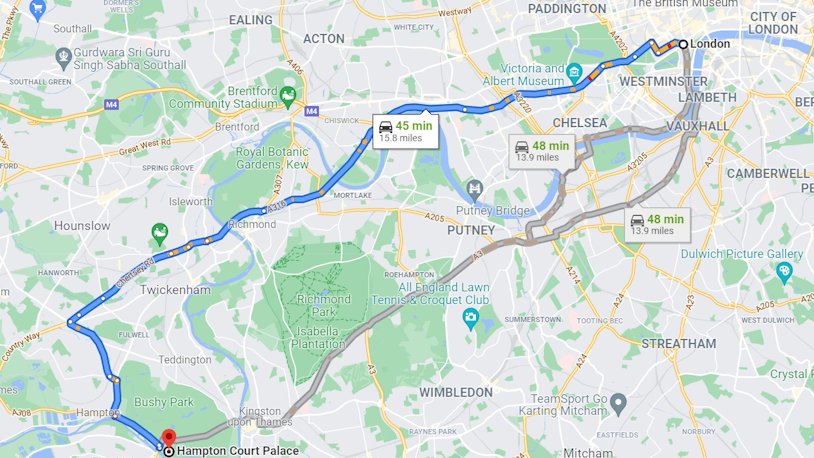 From Central London
Get onto A4 and then onto A316 towards Hampton. 
Continue straight until the A312 exit towards Heathrow Airport. Then, turn left to get onto Hampton Road.
Continue for about 2 km and then take a left onto Uxbridge Road.
At the corner, turn right onto High Street or A311.
In about 1.6 km, turn left onto A308. At the roundabout, take the second exit and then turn left to arrive at the Hampton Court Palace.
Book Your Hampton Court Palace Tickets