Visit Diagon Alley™ at Leadenhall Market
Contents
Diagon Alley™ London: What to Expect?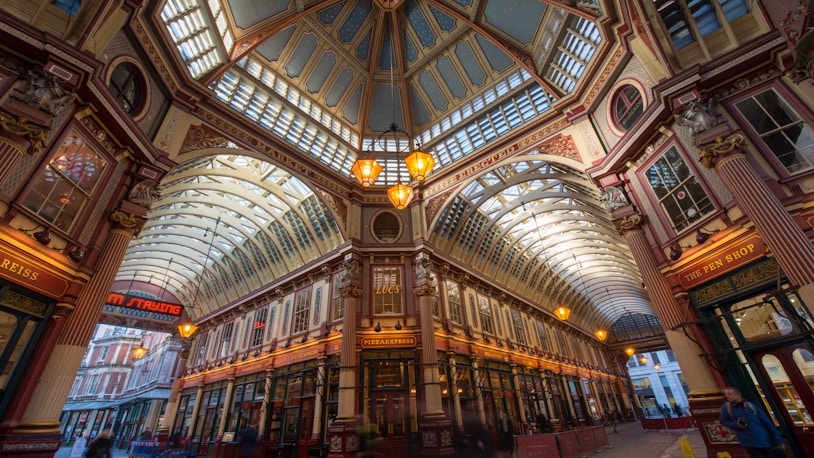 The start of every school year brings students to Diagon Alley, shopping for books at Flourish and Blotts, a new set of robes at Madam Malkin's or potions ingredients at Mr Mulpepper's Apothecary. Walk in the footsteps of witches and wizards as you walk around Leadenhall Market!
A few scenes from Harry Potter and the Philosopher's Stone were shot at Leadenhall Market in London. Remember The Leaky Cauldron, the wizarding pub at Diagon Alley? Its entrance is an opticians shop at Bull's Head Passage in Leadenhall Market. 
Leadenhall Market's Victorian architecture and ornate, glass-covered roof make it a beautiful location to visit in London. Get some wonderful photos clicked, try to spot wizarding world shops and grab a bite to eat on your Harry Potter walking tour in London.
Book Harry Potter™ Studio Tours