Explore Harry Potter Creature Effects | Highlights, Why To Visit, Visitors Tips And More
Contents
Harry Potter creatures have been just as important to the movie plot as the characters if not more. Their magnificence and terror go hand in hand making them absolutely mesmerising. Harry Potter and the Prisoner of Azkaban definitely made us want a ride on Buckbeak too while Harry Potter and the Chamber Of Secrets taught us never to look into the eyes of the mighty Basilisk. Guess what? you can now encounter all these creatures in Harry Potter™ Studios, London. Read ahead to find out what Harry Potter creature effects you can discover on your studio tour and brace yourself for a daring experience.
Why Shouldn't You Miss Harry Potter Creature Effects At Warner Bros. Studio?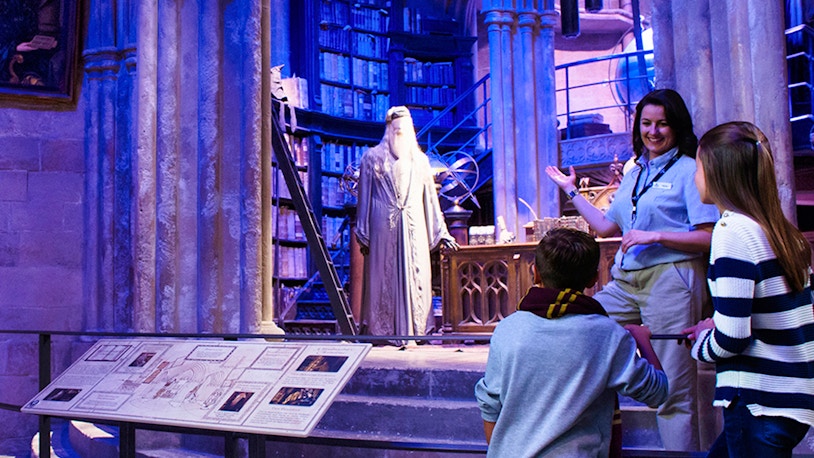 Go into the Forbidden Forest looking for magical creatures - The Forbidden Forest is a dark place full of mysteries. Have an eye out for Aragog, Buckbeak and other creatures you might encounter on your tour. But be careful, you do not want to get into their bad books!
Learn about how these creatures were made - On a guided tour, you also get to see and find out interesting facts and techniques that went into bringing these Harry Potter creatures to life.
Test whether you are as valiant as Harry Potter himself - Getting close to these creatures is not for the faint heated. Although they are not real, you won't feel so. The effects that are used to make them look realistic will definitely give you an experience of a lifetime.
Highlights Of Harry Potter Creature Effects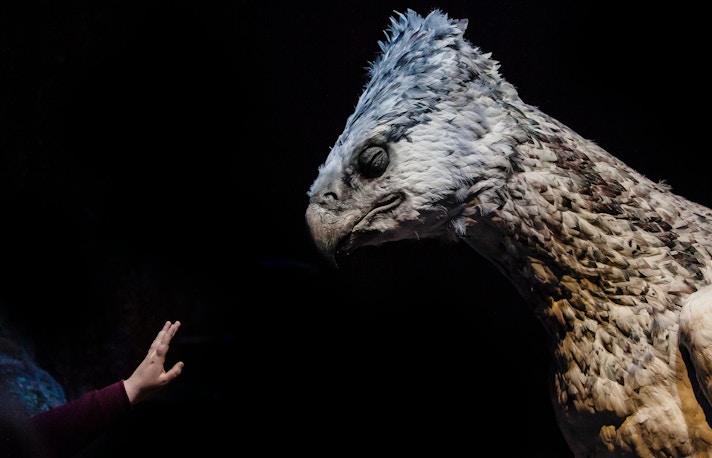 Buckbeak
Harry Potter and the Prisoner of Azkaban introduced us to Buckbeak, the Hippogriff. He was a delightful creature that respected manners and helped Harry and his friends. Creating Buckbeak wasn't easy, though, with the Creature Effects team first preparing three life-size versions of the creature for the Harry Potter film series. They had to individually insert and glue the feathers right until the shooting began, showing how much work it needed. You can see the magical creature in the Forbidden Forest, standing like a king.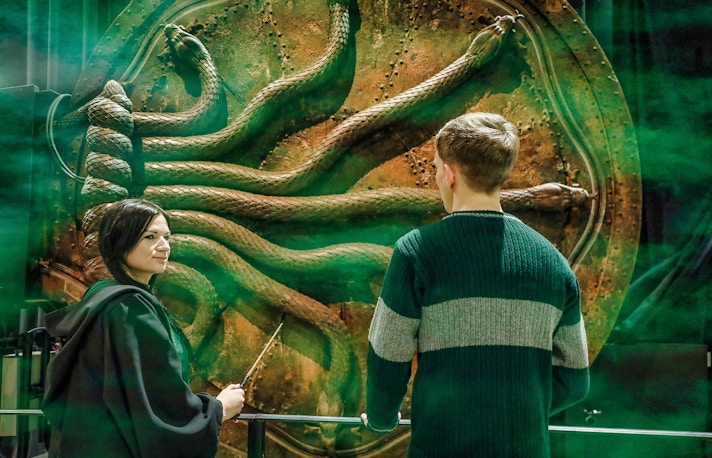 Basilisk
One of Harry's heroic acts was killing the Basilisk in the Chamber of Secrets. The Basilisk wasn't all CGI, with the crew creating a model to reduce dependency on graphics. The final battle scene where Harry killed the beast featured a full-size practical Basilisk mouth measuring 30 feet in length and three feet in depth. The model was even capable of slithering to track Harry in the fighting sequence. Therefore, try not to get too close to it at the Harry Potter™ Studio London.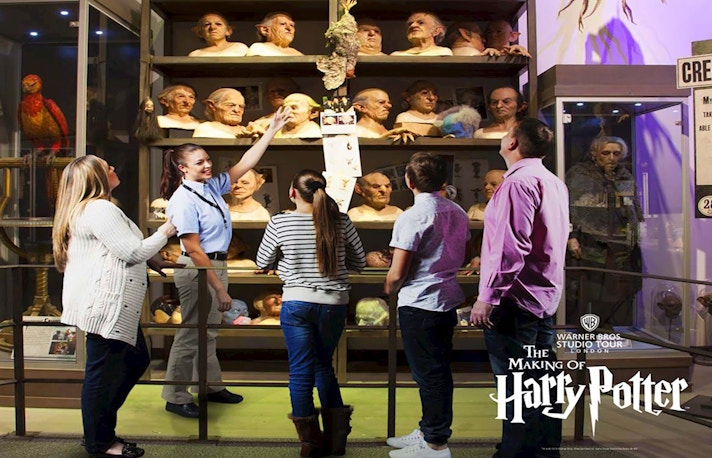 Goblins
Harry Potter was full of extraordinary creatures. Goblins were one of them. They ran the famous Gringotts Wizarding Bank in Diagon Alley, which housed incredible wealth and dangerous objects like a Horcrux. Creature and Make-Up Effects Designer Nick Dudman and his team worked tirelessly to create goblins and give each of them unique personalities and traits. Thanks to them, we could tell every goblin apart. Goblin prosthetics from the movies were thrown away as they couldn't be reused. However, the team placed familiar goblin heads at the Harry Potter™ Studio London to give fans a real look at goblins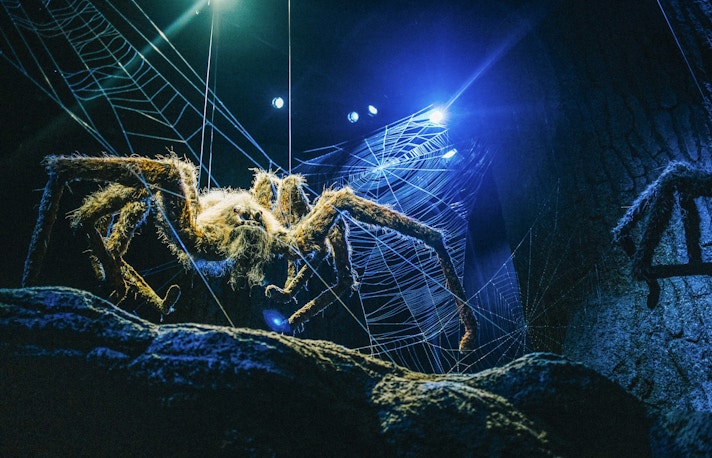 Aragog
Harry and Ron had an uncomfortable time conversing with Aragog in the Chamber of Secrets. The Production team had an equally challenging time creating the beast. However, thanks to the tireless work of Creature and Make-Up Effects Designer Nick Dudman and Production Designer Stuart Craig, Aragog came out perfect. It measured over 18 feet and took over 15 people to operate, with four crew members acting as puppeteers for the back four legs. Head to the Forbidden Forest at the Harry Potter™ Studio London to catch Aragog at his best.
Book Your Harry Potter™ Studio Tickets and Tours
Frequently Asked Question About Harry Potter Creature Effects In Warner Bros. Studio
Q. Are there Harry Potter creatures in Warner Bros. Studios?
A. Yes! Harry Potter creatures are a significant part of the wizarding world and in Harry Potter™ Studio Tours, you get a chance to have an encounter with them.
Q. What Harry Potter creature effects can I find in my Warner Bros. Studio Tour?
A. In Harry Potter™ Studio Tours, you can see the handsome Buckbeak, the terrifying Aragog, the mighty Basilisk and Goblins too.
Q. Is it worth exploring Harry Potter creatureeffects in Warner Bros. Studios?
A. Absolutely! Creature effects in Harry Potter™ Studios make these majestic beasts look very real and you better pluck up the courage to face them.
Q. Do I need separate tickets to see Harry Potter creature effects in Warner Bros. Studios?
Q. How can I skip lines to see Harry Potter creature effects on my studio tour?
Q. Who designed Harry Potter creatures in the movies?
A. Nick Dudman who was the Creature and Make-Up Effects Designer, is he brains behind the Harry Potter creatures.