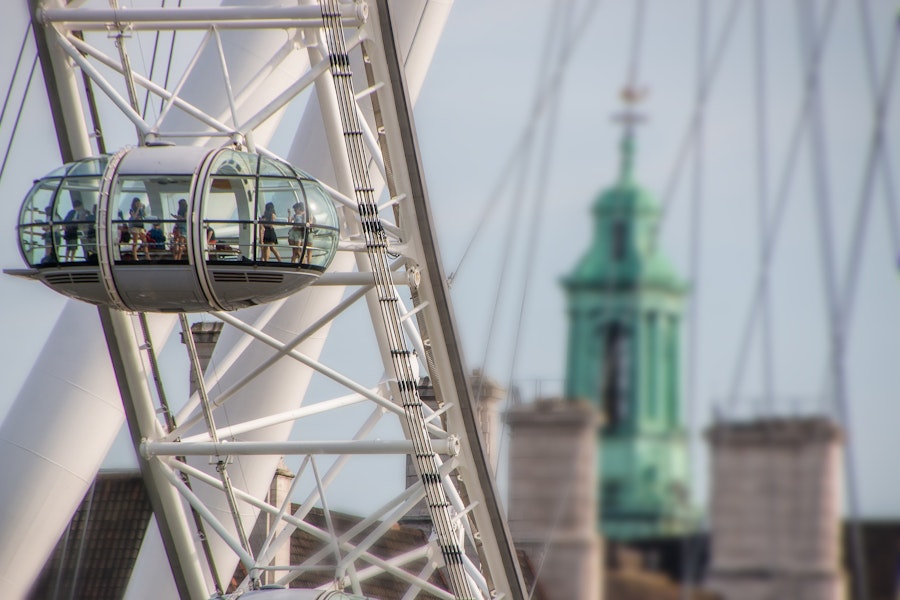 The Coca-Cola London Eye - Why Must You Visit?
The Coca-Cola London Eye
Located on the South Bank of the River Thames between Westminster and Hungerford bridges, the London Eye is a giant Ferris Wheel. This observation wheel can carry up to 800 people at a time over a complete rotation of thirty minutes. From its apex at 450 ft, you can see up to 25 miles of London's glorious skyline. 
The London Eye was initially called The Millenium Wheel and was inaugurated on 31 December 1999. Initially, a temporary setup, the wheel got its license of permanence and was opened to the public on 9 March 2000. 
In January 2015, Coca Cola took over the sponsorship of the London Eye changing its name to what we know it as today - The Coca Cola London Eye. Attracting over 3.75M visitors annually, the London Eye is one of the most popular tourist attractions in London.
Why you must visit the Coca-Cola London Eye?
1. Terrific views of the London skyline
From a height of 135 meters, the entire city gets a new perspective, a rather gorgeous one. Hop on one of the 32 capsules and get a chance to see the city's skyline and other distinguished landmarks from a bird's point of view.
2. A romantic ride
While it is undoubtedly touristy, the London Eye also tops the list of romantic things to do in London. Two select capsules - Cupids Capsule and Proposal Capsule offer champagne, chocolate truffles, priority boarding and personal tour guide. The Proposal Capsule also has an added feature of capturing your proposal moment with a photographer on board!  Pop your question in the most unique way possible, after all the sky's the limit.
3. Photographer's paradise
If you're a budding photographer, no better place for you to play with the shutters and get the perfect click. With the slow movement of the wheel, you'll have plenty of time to click gorgeous pictures of the London skyline.
4. All-ages entertained
Adults and kids, both love Ferris Wheel rides alike. All the more when the Ferris Wheel is set right in the middle of all the city's action. Overlooking the River Thames and its many scurrying boats, iconic landmarks everywhere you look and the London skyline panning for over 25 miles - there's plenty to keep your eyes and mind entertained through the 30 minutes of a London Eye ride.
London Eye Tickets