Contents
All Your Windsor Castle Tour Options
The 1000-year-old Windsor Castle has been the residence of many British monarchs, including the late Queen Elizabeth II. It has witnessed different eras of the monarchy and continues to be an important castle where many royal events occur. Build in the 11th century by William I, Windsor Castle is the largest and oldest occupied palace in the world. 
On your visit to the UK, explore the aging castle and all the collections inside. Get to  Know the different Windsor Castle tours you can choose from.
Why Take a Windsor Castle Guided Tour? Experienced Tour Guide: All Windsor Castle tours come with experienced tour guides who will tell you the history behind the castle and the different places you can see within the castle grounds.
Accessibility: Choosing Windsor Castle tours gives you access to all areas of the castle on one ticket. You will not have to wander from counter to counter to see all attractions.
Fast-track access: Windsor Castle is a popular attraction around London. It is always crowded, which makes it difficult to get entry tickets without long queues. Guided tours give you skip-the-line access.
Gain insights: As Windsor Castle is more than 1000 years old, there is a lot that happened within the castle walls. Only an expert tour guide can give you information and interesting facts about the place.
Time utility: Windsor Castle is huge. To see everything inside the castle grounds, you must plan efficiently. Windsor Castle Tours has a pre-planned itinerary where you won't miss anything.
Windsor Castle Facts
Highlights Covered on Your Windsor Castle Guided Tour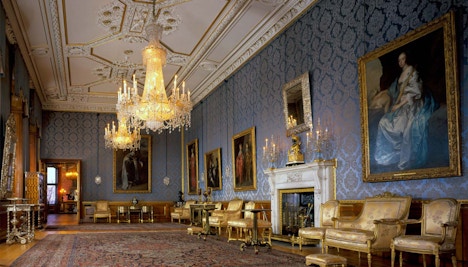 State Apartments
The royal family still uses the State Apartments inside Windsor Castle to host leaders from other countries on their visit to the United Kingdom. It is also used to honor British people for their outstanding achievements. The State Apartments are known for their décor, especially the walls, ceilings, and grand entrances. While it was significantly destroyed in the fire of 1992, renovations have restored the State Apartments' former glory.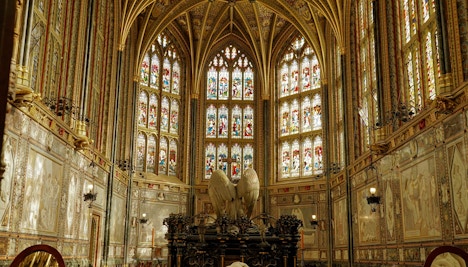 St. George's Chapel
This castle chapel was founded by King Edward III in 1348 and has hosted many royal ceremonies. St. George's Chapel is located within the castle grounds where Prince Harry and Meghan Markle's wedding took place. St. George's Chapel has been the venue of many royal weddings and the final resting place for many royal family members. The chapel is built in perpendicular gothic architecture, just like Windsor Castle.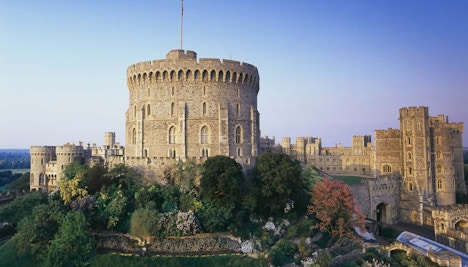 Round Tower
This tower was originally used to keep an eye on Windsor Castle and protect it from attacks. The walls are built so that if anyone tries to climb the tower, the sharp edges of the rock will wound the invaders. The Round Tower offers a spectacular view of the iconic Windsor Castle. It has about 220 steps, taking about 45-50 minutes to climb. The climb is not recommended for people with medical conditions and a fear of heights.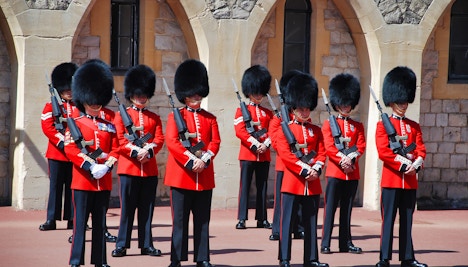 Changing the Guard
The Change of Guard is an interesting ceremony at every monarch's official residence. Windsor Castle was Queen Elizabeth II's primary residence and is also among the three official residences of King Charles III. In the ceremony, the guard on duty passes the responsibility of protecting the monarch to the succeeding guard. At Windsor Castle, this event takes place every Tuesday, Thursday, and Saturday from 11:00 AM.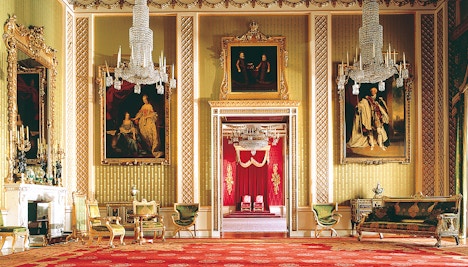 The Semi-State Rooms
Created by King George IV, the Semi-State Rooms were used by Queen Elizabeth II to entertain officials on their visits. The rooms have a special Green Drawing Room commissioned by King George IV. It has elaborate decorations from the early centuries and furniture from Morel & Seddon, the royal family's official furniture suppliers. The fire of 1992 had also damaged parts of the Semi-State Rooms, but it has been renovated.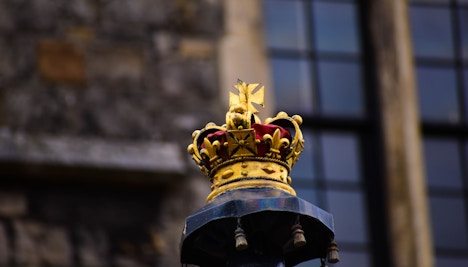 Queen Mary's Dolls' House
One of the best attractions at Windsor Castle is Queen Mary's Dolls' House, the largest dollhouse in the world. Queen Mary was the queen consort of King George V. Built by Sir Edwin Lutyens, a renowned British architect, the dollhouse is a mini version of the elaborate daily life of the royals. It has different rooms, including chambers of the staff to the dining room and kitchen. It also has electricity, running water, elevators, and paintings inside the royal residence.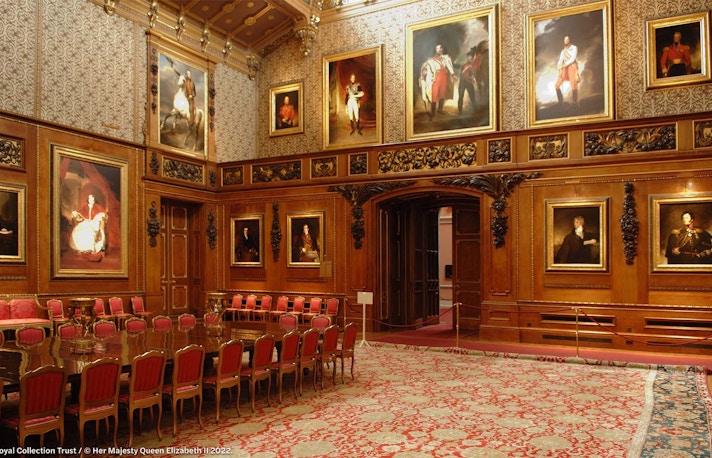 Waterloo Chamber
Honoring the defeat of Napoleon Bonaparte in the Battle of Waterloo, the Waterloo Chamber was commissioned by King George IV. It has paintings of all major British and international contributors during the Battle of Waterloo that led to the fall of the French Emperor. Queen Elizabeth II used the Waterloo Chamber for the Garter Luncheon. As the Waterloo Chamber is on the main visitor route, it is open almost throughout the year for the public.
China Museum
At the China Museum, you can see exquisite china or porcelain pieces from the royal collection. It also features unique Chinese and Japanese pieces from the 17th century. Queen Mary displayed her china collection often, some of which you can find here. There are also some pieces on display used by the royal family on special occasions. You can also buy replicas of the royal china right outside the China Museum.
Windsor Castle Guided Tours vs Non-Guided Tours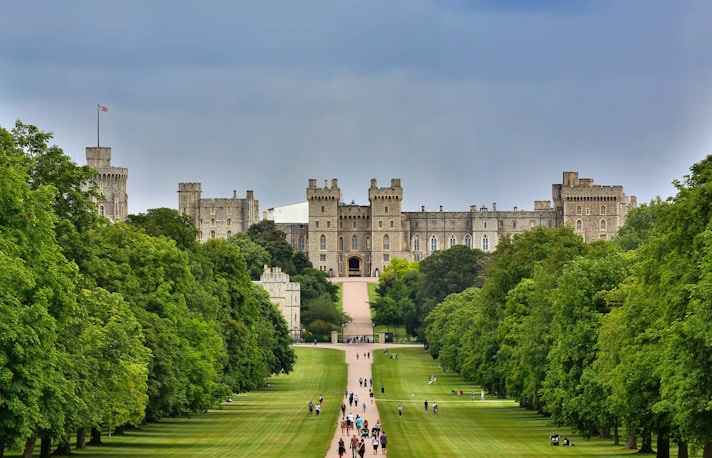 Guided Tours
Choosing a guided tour gives you skip-the-line access to Windsor Castle, saving a lot of time and effort.
Expert guides will tell you all about the history of Windsor Castle and some interesting facts about the royals.
There is a lot to explore at Windsor Castle. You can make the most of your visit on a well-planned itinerary with a guided tour.
Guided tours are conducted in small groups, making your experience at Windsor Castle informative and wholesome.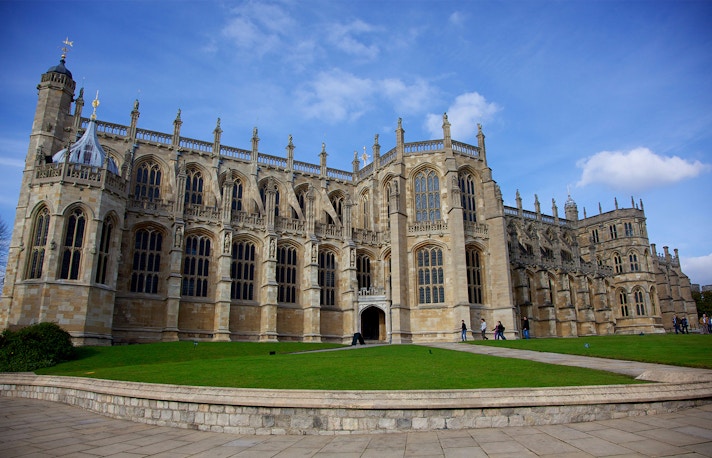 Non-Guided Tours
Windsor Castle is among the most popular attractions in London. The queues are huge for entry tickets if you don't book them well in advance.
The castle is spread over acres of land. There is a lot to see. You need a guide to see everything on your visit.
Visiting Windsor Castle without knowing about its history can be a boring experience.
Audio guides are available in different languages.
Frequently Asked Questions About Windsor Castle Tours
Q. Can I book a Windsor Castle tour?
A. You can book Windsor Castle Tours at the venue and online. However, there are long queues at the venue. It is always better to book it online. You can find different options here.
Q. How do I book a Windsor Castle tour?
A. You can book a Windsor Castle Tour online. It comes with an experienced guide, skip-the-line access, and all-inclusive entry to all the attractions.
Q. How much does a Windsor Castle tour cost?
A. There are many Windsor Castle tours available that you can choose from. The cheapest option starts from £26.50.
Q. What are the different types of Windsor Castle tours?
A. The different types of Windsor Castle tours are Entrance Tickets with Multimedia Guides, Half Day Tour, Windsor Castle, Bath and Stonehenge Tour, and guided tours to various attractions around the castle.
Q. What is included in a Windsor Castle tour?
A. Windsor Castle tours include entry to State Apartments, St. George's Chapel, Semi-State Rooms, China Museum, a multilingual multimedia guide, an experienced tour guide, and access to other attractions depending on the tour you choose.
Q. In what languages are the Windsor Castle tours?
A. The Windsor Castle tours are available in English, French, German, Italian, Japanese, Mandarin, Russian and Spanish.
Q. What does the Windsor Castle tour cover?
A. The Windsor Castle Tours cover entry to all the major highlights of Windsor Castle, multimedia guides, and tour guides in eight languages. Some tours also include entry to other attractions around Windsor Castle.
Q. How many people can go on a Windsor Castle tour?
A. There is no limit as such. However, most Windsor Castle tours include about 25 people per group.
Q. Is a Windsor Castle tour worth it?
A. Windsor Castle has a history of over 1000 years. It is one of the primary residences of the monarch, featuring beautiful décor and many exclusive pieces belonging to the royal family. You should visit Windsor Castle to learn about the royal family's history.
Q. Do the Windsor Castle tours include skip-the-line access?
A. Windsor Castle Tours give you skip-the-line access to Windsor Castle. You will not have to wait in long queues to enter the castle.
Q. Can I cancel a booked Windsor Castle tour?
A. You can cancel a booked Windsor Castle Tour and get a full refund only up to 48 hours before the date of your visit.
Q. How long is the Windsor Castle tour?
A. There are different durations for different Windsor Castle Tours. It can be half-day or last for 5 hours. You should spend at least 2 hours at Windsor Castle to explore it.
Q. Are there any discounted tickets for Windsor Castle tours?
A. Special discounts are available for families, senior citizens, students, and children from 3 to 16 years old. Entry is free for children below three years.
More Reads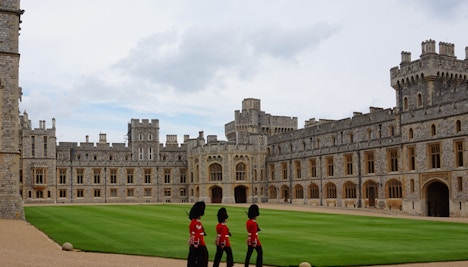 Windsor Castle timings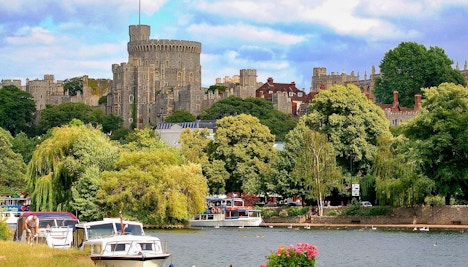 Gettting to the Windsor Castle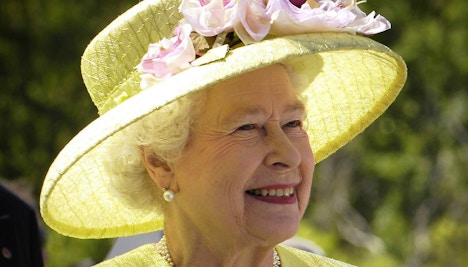 Queen's Platinum Jubilee 2022