Plan Your London to Windsor Castle Day Trip
Contents
Windsor Castle is the oldest occupied castle in the world with a rich history, and the weekend residence of the Queen. The town of Windsor is just an hour away from London, making it perfect a London to Windsor Castle day trip and discover this stunning monument to British history. It is also one of the most visited castles in England, meaning that you need to ensure you plan well, keeping in mind the best time to visit Windsor Castle.
Read on to know more about Windsor Castle directions and how to get there.
Knowledge Graph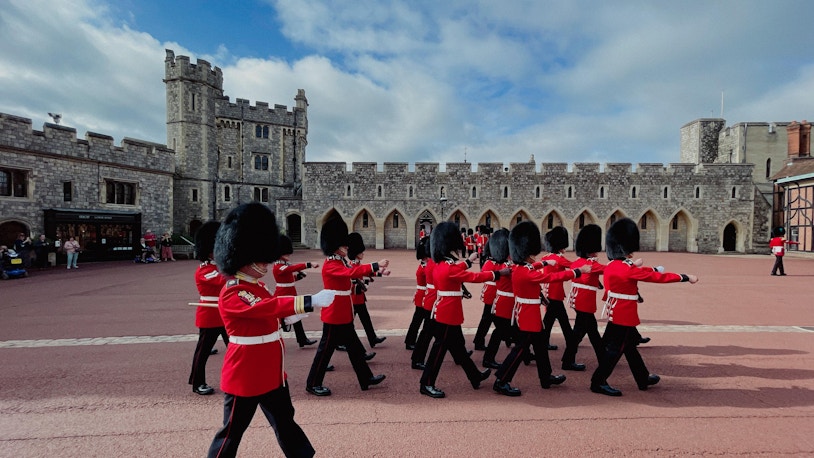 Constructed in: 11th century by William the Conqueror. 
Owned by: The Crown (Currently, Queen Elizabeth II).
Timings: 10 AM - 5:15 PM, Thursday to Monday. Closed on Tuesday and Wednesday.
Location: Windsor, Berkshire, SL4 1NJ.
Things to do in Windsor.
What to see: State Apartments, St. George's Chapel, and Changing of the Guard.
Comprehensive list of what to see at Windsor Castle.
Distance from London: 40 kilometers.
Number of visitors per year: 1.65 million as of 2018/19.
Windsor Castle Facts
Getting to Windsor Castle: FAQs
Are group visits allowed?
Yes, group visits are allowed in Windsor Castle. Please note that guests must have masks on at all times and adhere to social distancing norms.
What's the fastest way to get from London to Windsor?
The fastest way to get from London to Windsor is to take the train. The journey will take you between 45 minutes to one hour.
Is there a direct train from London to Windsor?
Yes, there are direct services from London to Windsor that do not require you to change trains. You can catch a direct train from either London Waterloo or London Paddington.
What's the cheapest way to get from Windsor to London?
The cheapest way to get from London to Windsor, or vice versa, is to take a coach, with prices starting at £6.50.
Is there parking available near Windsor Castle?
Yes, parking is available close to Windsor Castle, but can be expensive at times. Edward VII car park is one that operates 24/7, and has open spaces. It is a bit of a walk to the castle from there, but the road is pleasant, so it should be fine.