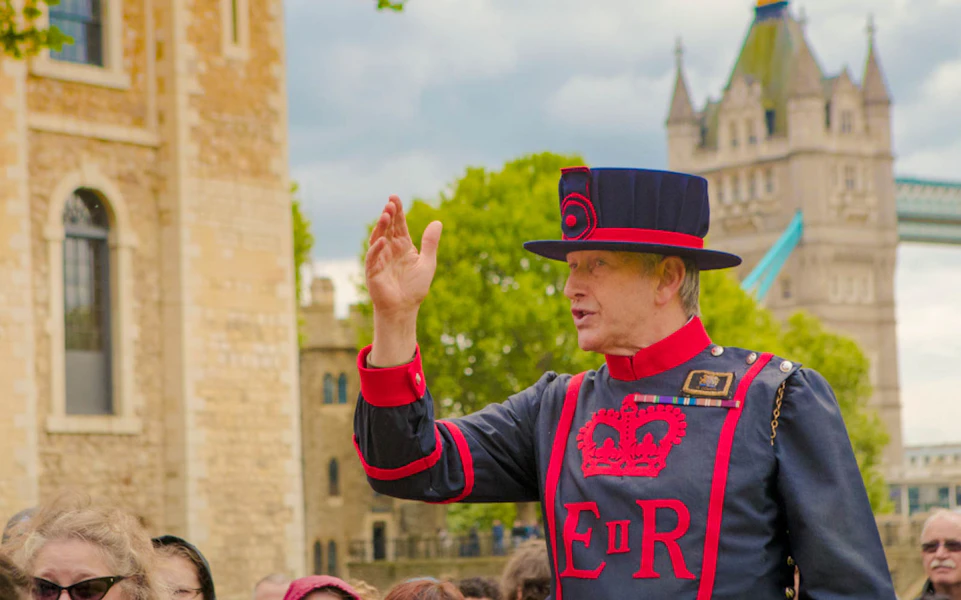 Tower Of London - Visitor Facilities
Facilities available at the Tower of London
Before visiting the Tower of London, here's all that you must know about the facilities available on the premises. Make sure to grab a bite from the Ravens Cafe!
Gift Shops
You have the option of buying gifts and souvenirs inspired by all the different elements of the Tower of London at the five themed shops. These include the Tower of London Shop, Beefeater Shop, White Tower Shop, Jewel House Shop, and Ravens Shop. The products available at these shops can also be purchased online.
Audio Guide
Your experience at the Tower of London will be better served with an audio guide. Hear stories of everything from the Normans and the Medieval Palace to imprisonment and execution as you explore the sites the stories speak of. Audioguides can be booked in advance during the ticket purchase or on the day of the tour itself.
Restaurants
New Armories Cafe: If you're craving a hearty English meal, look no further than the New Armories Cafe. The extensive menu includes everything from fish and chips, soups and salads to baked cakes and pastries. While in the dining hall, do browse around to discover some historic surprises.
Ravens Cafe
Not in the mood for a full meal? Head to Ravens Cafe for tasty snacks on the go. Serving a great selection of gourmet sausages along with vegetarian options as well, this outdoor cafe is a great spot for a quick bite. The cafe is also within earshot of the famous tower ravens, hence the name.
Cloakrooms
Due to security reasons, there are no cloakrooms or luggage facilities at the Tower of London. You'll find storage space is many of the nearby mainline train stations.
WiFi
Free WiFi is available in all parts of the Tower, giving visitors unlimited access to the internet while they visit the castle.
Restrooms & Baby changing
Fully accessible toilets are available behind the Jewel House, near the Salt Tower and at Armories Cafe. Limited access toilet for disabled visitors is available at Cradle Tower. There are multiple baby changing stations available throughout the Tower, including Brick Tower ladies toilet, New Armories Cafe, Cradle Tower ladies toilet.
Tower Of London Tickets